Things to do in Darwin & Australia's Northern Territory
---
Witness the aurora borealis? Check. Skydiving? Check. Bungy jumping? Check. 
There's no denying it – wanderlust is no longer just a desire, it's practically written in our DNA. If you're an adrenaline junkie chasing your next adventure, look no further than the less-explored Top End of Australia.
Just a 4.5-hour flight from Singapore via Jetstar, Darwin and the outbacks of the Northern Territory is a whole new world in itself waiting to be uncovered. From wetland adventures in an airboat to defying death in the cage of death, here's what my crew and I got up to on our epic 6D5N campervan adventure in Darwin:
---
1. Ditch hotels for a roving home in the form of a campervan
---
The city of Darwin might be small, but when combined with the entire Northern Territory, it is 4 times the size of Singapore. If you tie yourselves to a single hotel, you'll only be selling yourself short exploring only areas nearby. Regular hotels won't cut it and getting around will definitely require some horsepower. We decided to go for a campervan instead. 
Meet my jin gang: (from left) Bolin, me, Sew, Maverick
A sturdy campervan from Maui Rentals will set you back around A$2,000 for 6 days, but don't let the steep initial price spook you. If you're travelling in a group, that lump sum easily boils down to about A$83~ a day/pax. Pretty reasonable if you take into account all the ground you'll be covering. 
It also comes fully loaded with petrol to last you two full days of travelling and a tank of gas for all the cooking you'll be doing on the road. 
Food and clean sheets will be the least of your worries when you're stuck in the Australian outback 
Decked with two beds large enough to comfortably fit 4 adults, your new mobile home also comes with a fridge, stove, oven, microwave, dining area and plenty of storage space for all your barang. We recommend booking a couple months in advance to score those early bird discounts!
PSA: We only spent an additional A$50/day on petrol for the rest of the trip.
Maui Rentals
Address: 17 Bombing Road, Winnellie, 0820, Australia
Tel: 1 800 827 821
Website
---
2. Face your fears and swim with crocodiles at Crocosaurus Cove
---
Those looking for an action-packed start to their adventure in the outbacks will love the Cage of Death (from A$260) experience at Crocosaurus Cove. A short 15-minute drive from the airport, this is the only place in Australia where you can swim with these massive, 700KG saltwater crocodiles. 
First, experience your adrenaline spike up as the solid perspex cage goes down into the water. Next, feel your body kick into high alert as you go face to face with the 5-metre long creatures.
To make things more exciting, they start tossing the crocodiles chunks of meat when you're in the cage.
At first sight, the sturdy cylinder cage that you'll be in might have you thinking "no kick la…", but the proof is in the pudding. Trust me, when you're in the water that close to the beasts, that thick glass fades to nothingness. Don't forget to bring along a GoPro to capture the moment they open up their monstrous jaws – if you can summon enough courage to move, that is. 
More than crocodiles, Crocosaurus Cove is also home to the world's largest display of reptiles found in the Top End. Expect to see – and touch – exotic reptiles such as Pig-Nosed Turtles, Frilled Lizards, and Bearded Dragons. We guarantee you won't see those in the Singapore Zoo.
Bolin helping me conquer my fear of reptiles
The Cage of Death experience costs A$130, but you'll get the best bang for your buck when you top up an additional A$85 (adults)/A$69 (children) to join their VIP tour where you'll get to feed, take photos, and cuddle a baby crocodile.
Crocosaurus Cove
VIP Tour: A$85 (adults)/A$69 (children)
Cage of Death: From A$130/pax
Address: 58 Mitchell Street, Darwin City NT 0800, Australia
Opening hours: 9AM-6PM, Daily
Tel: 61 08 8981 7522
Website
---
3. Take a dip in your own private natural pool at Buley Rockhole
---
No worries if you have an irrational fear of unseen creatures in the water like I did after binge-watching River Monsters on the Discovery Channel. Cool off from the Territory heat and have a dip at Buley Rockhole located within Litchfield National Park. 
The water here is clean, crystal clear, and free from fish.
Sculpted by nature and time, these pools are the result of years of small rocks being tossed about by gushing water fed by waterfalls. With over 10 pools in the park, you won't have to worry about jostling with others for privacy. 
The more adventurous can also take a 3.2KM hike from the Buley Rockhole to Florence Falls, which has a plunge pool open for swimming most of the year.
Buley Rockhole
Address: Litchfield Park NT 0822, Australia
---
4. Be dwarfed by one of nature's largest termite mounds
---
Do not leave Litchfield without snapping a picture with this gargantuan termite mound! My height might be slightly above average for a girl in Singapore, but the gigantic nest towered a good 3M above me. 
Like the Burj Khalifa of ant world, you won't find nests this big and tall anywhere else but along the roads in Australia's Northern Territory.
Looking like tombstones in a cemetery, these 'magnetic' mounds all point towards the north and south, as if they were compasses fixed to the ground.
There are 2 kinds of termite mounds in the region: Cathedral and Magnetic Termite Mounds. The former are more Insta-worthy because of their towering height of over four metres, but the latter will impress with its neat alignment.
A word of caution: don't anger the termites!
One of nature's most fascinating structures built by tiny but mighty termites. Many line the road, but the tallest one lies at the tip of Litchfield National Park. Just search for "magnetic termite mounds" on google maps to get the exact location.
---
5. Conquer the wetlands on an epic floatplane airboat adventure
---
The Ultimate Tour by Outback Floatplane Adventures will be the epitome of your epic outback adventure. The tour kicks off with a private 20-minute floatplane ride for you and your friends. Revel in breathtaking views of the lagoon bathed in the pink hues of the rising sun then brace yourself for a water landing on their private Sweets Lagoon à la James Bond in Casino Royale.
You'll then board a cruise where your pilot turns into your private butler as she works her magic the serve up a freshly cooked full breakfast platter as you journey down the lagoon. After fueling up, you can try your hand at catching some barramundi fish with the fishing equipment on board.
On to the third leg of the tour: a thrilling ride around the wetlands on an airboat. If the term is lost on you, the bad boy you see above is said airboat. 
Just like a live National Geographic documentary unfolding bit by bit, we looked on in wide-eyed amazement as our guide navigated the waters with ease and even teased the surface to reveal a few crocodiles lurking around.
The trip ends with one last aerial view of the Northern Territory on the floatplane, and a complimentary central hotel drop-off in Darwin. If you're in the mood to splurge, Outback Floatplane Adventure's Overnight Ultimate Tour will take you on a Robinson R-44 Helicopter, into a crocodile cage and put you up in a Safari tent for a night!
The Robinson R-44 in action
Outback Floatplane Adventures
Address: Darwin Northern Territory 0801
Tel: 61 08 8981 4881
Website
---
6. Feast on crocodile and roo burgers at Mindil Beach Sunset Market
---
If trying exotic Australian food is on your agenda, head to Darwin between April to October 2019 and make a beeline for Mindil Beach. Their Sunset Market is Darwin's version of our pasar malam but on a much larger scale.
Instead of Ramly Burgers, keep a lookout for stalls serving crocodile, kangaroo, buffalo burgers and more for a Fear Factor-style picnic. 
What you're looking at is an exotic, mellow, and fragrant crocodile patty sandwiched between 2 perfectly buttered and browned buns that is well worth your attention
And if you have no stomach for roadkill cuisine, fret not. You can find a whole array of other food favs such as fresh oyster shooters, burritos, souvlaki, and even Darwin's take on our local laksa! 
I highly recommend getting the Nutella Proffertjes (A$6.50) to complete your picnic spread. They are little buttery pancakes served hot with whipped cream and a heavy-handed drizzle of gooey nutella sauce.
Not only are there food kiosks and trucks, there are also over 60 shops selling little knick knacks and souvenirs to buy home. Interesting buys include handmade leather whips from Micks Whips to make you feel like a legit cowboy, and bohemian mats, scarves, and sarongs from Ajanta Cave if you forgot to bring a beach towel along. 
Buy some local Top End Jerky such as Crocodile Jerky (A$8), Kangaroo Jerky (A$5), Camel Jerky (A$5) or Beef Jerky(A$8) to bring a bit of Darwin back to your friends stuck at home. 
Mindil Beach Sunset Market
Address: Maria Liveris Drive, The Gardens NT 0820, Australia
Opening hours: Thu and Sun, 4PM-9PM
Tel: 61 8 8981 3454
Website
---
7. Get jumped at by snapping crocodiles on the Spectacular Jumping Crocodile Cruise
---
It's pretty unbelievable how these crocodiles launch their colossal bodies out of the water, in pursuit of the handler's bait – buffalo meat. 
If you're worried the Cage of Death could possibly send you into cardiac arrest, the Spectacular Jumping Crocodile Cruise is a milder alternative that gives you just as much crocodile-action while keeping you safe and dry.
This tour is suitable for large groups or families, and those looking for a peaceful break from their Northern Territory adventure.
Be totally sheltered from the sun as you sit back, relax, and get trigger-happy with a finger on the camera. Just be sure not to stick your arm out of the boat.
Spectacular Jumping Crocodile Cruise
Address: Arnhem Hwy, Darwin NT 0836, Australia
Admission: A$45 (adults), A$30 (children)
Tel: 61 08 8978 9077
Website
---
8. Go 20,000 years back in time at Kakadu National Park
---
Kakadu National Park is the largest national park in the whole of Australia. If you're both an artsy and sporty traveller, the things to do here will be right up your alley. 
We recommend two hiking trails: the Ubirr Rock Hike and the Nourlangie Trail. Both trails offer outdoor art "museums" dating back to 20,000 years ago, and moderate walking tracks to show you a picturesque view of Kakadu from different angles. 
---
The Ubirr Rock Hike
---
Kakadu is most beautiful when viewed from a vantage point and the Ubirr Rock Hike will get you there without you breaking too much of a sweat. Be rewarded with an unparalleled, 360-degree panoramic view of floodplains and rock formations after a 10-minute moderate hike to the top of the plateau. 
You can totally re-enact the iconic Simba and Raifiki scene from Lion King by grabbing your backpack and thrusting it into the setting sun
The paths are also paved with rocks and boulders, making it a must to wear covered shoes. 
---
The Nourlangie Trail
---
The Nourlangie Trail features a 1.5KM circuit walk with some slopes. A level-up from Ubirr's rock art hike, it takes about 20 minutes to walk up to the Gunwarddehwarde Lookout. Contrasting Ubirr's panoramic view, this lookout shows you a close up glimpse of the gorgeous stone escarpments instead. 
This UNESCO World Heritage site boasts another outdoor art gallery dating back 20,000 years ago. Keep your eyes peeled for these Aboriginal art, painted using natural clay earth pigments from charcoal, pipeclay, limonite and more. 
Each art piece dotted around the trail actually connects to tell an interesting story about Namarrgon Djadjam, the Lightning Man. 
Akin to trekking around the fjords in Norway, one walking trail leads to another. If you're game for something more adventurous and physically fit to go long distance, arm yourself with lots of water and attempt the 12KM Barrk Walk. This rugged loop walk will take approximately 6 hours.
Take note: Entering Kakadu National Park requires a park pass for all visitors. Adults pay A$25 while children pay A$12.50.
Kakadu National Park
Address: Kakadu Hwy, Jabiru NT 0886, Australia
---
9. Hunt for crocs on the Yellow Water Cruise
---
There are over 200,000 wild crocodiles roaming the Northern Territory. Imagine that. 
If you've developed a slight obsession with wild crocodiles at this point, the Yellow Water Cruise is a Northern Territory must-do. As if breaking the fourth wall of the TV, the tour brings you around like you're watching a documentary on National Geographic in real life. 
The build-up to the start of the cruise was like a scene from Jurassic Park
Let nature do the talking as the guide take you to spots where these apex predators lay low in camouflage, protecting their nest. 
Pro tip: Opt for the sunset cruise for the best photos. 
Other than the large reptiles, there are over 500 bird species and 50 kinds of fish in the Yellow Water Billabong. Listen to white cockatoos sing and witness sea eagles hunt. If you're lucky you'll even get to see the huge Jabiru bird of Australia take flight, revealing its long wingspan and beautiful monochromatic feathers.
Yellow Water Cruises by Kakadu Tourism
Address: Kakadu Hwy, Kakadu NT 0822, Australia (Cooinda Lodge Kakadu)
Tel: 61 8 8979 1500
Email: reservations@yellowwater.com.au
Website
---
10. Swim in a plunge pool surrounded by rainforest
---
Kill two birds with one stone at Wangi Falls! 
Channel your inner Lara Croft and take a dip in the plunge pool surrounded by the rainforest. With a view boasting two waterfalls, it is no wonder that the attraction is so popular amongst tourists and locals alike. 
Dry off as you embark on one of the walking tracks at the falls before hopping back on the road. This includes a 3km trail which brings you up to the waterfalls and back down to the car park. If you're gung-ho enough, make full use of the barbecue facilities and have a mini meat party here with the road-tripping buds. 
Wangi Falls
Address: Litchfield National Park, Northern Territory, Australia
---
11. Play the Didgeridoo, learn how to throw a spear and more
---
Adrenaline pumping activities aside, you can't say you toured the Top End of Darwin if didn't go for one of Pudakul Aboriginal Cultural Tours. This family-owned business has an extensive range of tours and packages to make you feel like a native in less than 2 hours. 
Ranging from a 30-minute art session to a 24-hour overnight experience, travel back in time and learn their art of living 20,000 years ago. 
Hands-on is the best form of learning and they know it. Learn about their culture, history, and even lifestyle, as you walk through their well-maintained garden with medicinal and multipurpose trees and shrubs. Forget about fortune tellers – let the chief of the tour paint you your spirit animal; I was a long-necked turtle! 
By the end of the 2-hour tour, you would have learned so much more than you would on the internet. We had an impromptu jam sesh playing the Didgeridoo and traditional clapsticks when we clicked with the chief on a musical level, and even brought home bracelets we made using the dillybag weaving technique.
Pudakul Aboriginal Cultural Tours
Address: 2056 Arnhem Highway, Lambells Lagoon NT 0822, Australia
Opening hours: 9AM-5PM, Daily
Tel: 61 409 124 716
Website
---
12. Strike a pose with the wall murals on Austin Lane
---
Austin Lane is OOTD-heaven for us girls. Melbourne has Hosier Lane, and Darwin has an equally beautiful Austin Lane. Many might associate Darwin to the outback, but the small city also holds a wealth of art and culture. As you walk down the street, be greeted by colourful hand-painted artworks and live music playing in the distance. 
In an attempt to create jobs and revitalise the otherwise drab CBD, the street was transformed into a graffiti hotspot two years ago, bringing life and colour at every corner. Austin Lane now completes the insta-fun part of your Top End adventure.
Step out of your comfort zone and just pose it for the 'gram. There's no one in Darwin you know to judge you anyway! There's a colourful wall for every camera-wielding Instagrammer.
Austin Lane
Address: Austin Lane, Darwin City NT 0800, Australia
---
Jet to Darwin for a once-in-a-lifetime adventure
---
"Don't listen to what they say, go see." 
We spread the net wide and did a variety of activities in the Top End so that we could whittle down the very best. The next time you're appointed the designated travel IC, equip yourself with this list and gear up for some outback adventure. 
You'll be guaranteed a snapping good time
Other than to Hong Kong or Taiwan, I never thought I could score such a fun and experiential trip with a flight under 5 hours. If you and your friends are looking for a unique travel experience with an adventure to boot, Jetstar is the only budget airline connecting you to Darwin daily. 
The flight down only takes 4.5 hours and it's as if you were transported into movies like Jurassic Park or Jumanji after a quick shut-eye. 
From now till 21st July 2019, you can book yourself a flight to Darwin with starting fares from just $116 all-in*!
*Prices are in SGD and include taxes. A Booking and Service Fee of $5-$10 per passenger, per flight will apply. Fares are one-way and include 7kg carry-on baggage. Fares are limited and available until sold out. Other terms and conditions apply.
Fun fact! My friend Bolin is actually 1.9M tall. If you're blessed with long legs like him, you can opt to select your seats when booking you're booking the tickets online. Other than seats with extra legroom on rows 1, 12 and 13, there are also window seats for that "Bitten by the travel bug" picture of the airplane's wing, and aisle seats for those who can't stop going to the washroom. 
Don't forget to top-up S$16 online for a delicious meal onboard. Choose from classic Asian favourites such as Pad Thai, Thai Basil Chicken Rice, Pineapple Rice and more – each meal is also served with yummy Udders ice-cream and a bottle of water.
The check-in and luggage drop on D-day was also quick and smooth. It took us just 10 to 15 minutes before we headed off into immigration. This can only mean one thing: more time to stuff your luggage for you last-minute packers!
---
This post was brought to you by Jetstar and Tourism Northern Territory. 
Photography by Maverick Chua.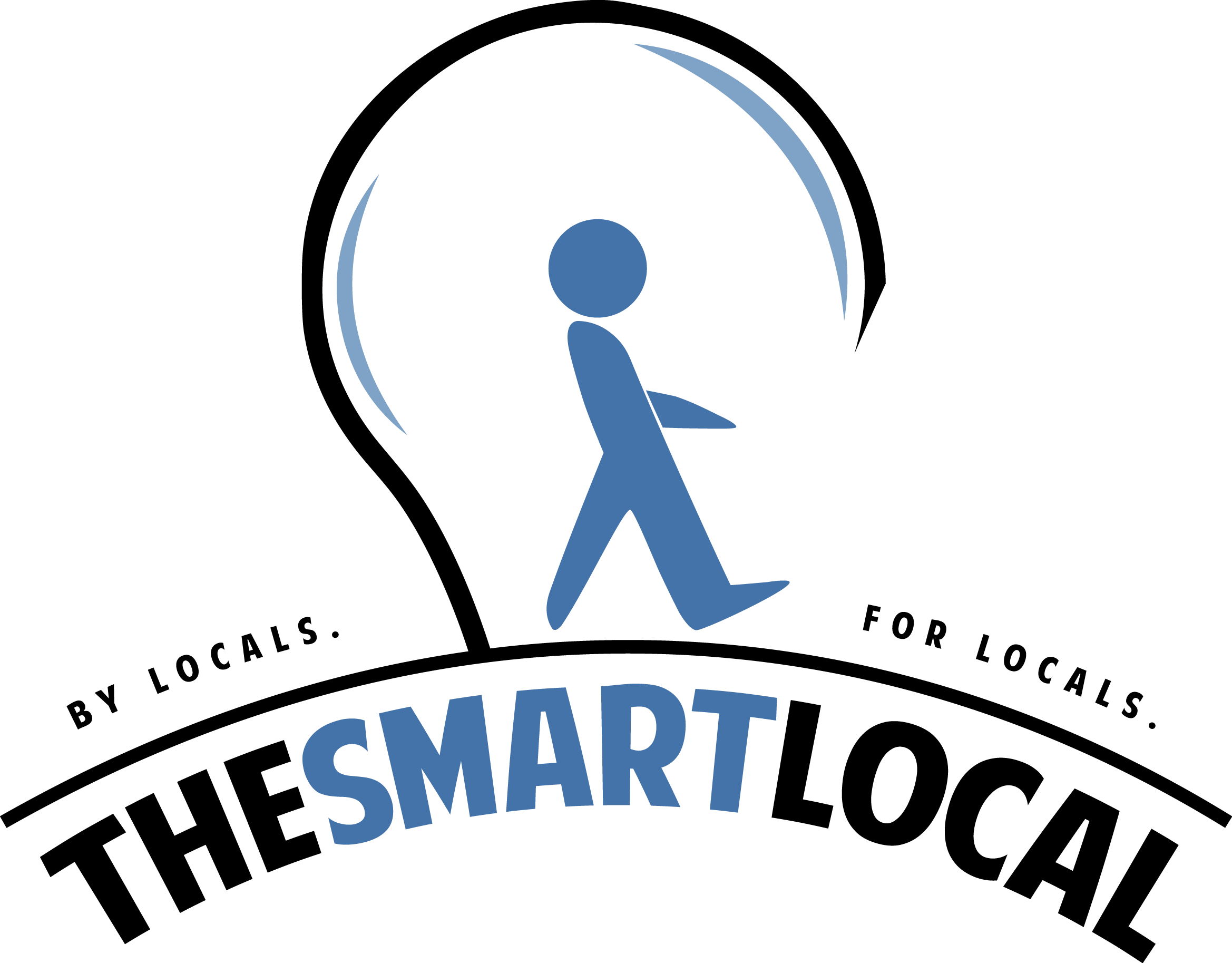 Drop us your email so you won't miss the latest news.