Unique restaurants in Singapore
---
Singaporeans love makan-ing and having a good time so the combination of exciting unique restaurants, paired with quality food is just the trigger to make us whip out the line – "food is love, food is life".
We're talking fine-dining in an aquarium or watching a theatre show as you eat. If you're sian of your usual eating spots and are itching to try something new, these 8 unique restaurants in Singapore will do the trick.
---
1. NOX Dine In The Dark – Dine in pitch darkness
---

Image credit: Eatbook
Fine dining establishments and dim lighting go together like peas and carrots. But NOX Dine In The Dark takes this ambience even further by turning out all the lights. "NBD", you say? Wait till you try cutting a steak when you can barely see in front of your face.
That's not the only twist to this unique restaurant. In a UNO Reverse move, your waiters are actually blind and visually impaired. But with their daily life experience, they're experts at manoeuvring in the dark.

Pre-dinner, here's where you can take IG-worthy photos with their RGB wall that changes colour.
Image credit: Eatbook
The dine-in-the-dark experience lasts about 2 hours and you can expect 12 European dishes split among 3 courses. At the end of the session, there's even a quiz to see if you can identify what you've just eaten. Good luck.
Address: 83 Club Street, Singapore 069451
Opening hours: Tue-Sun, 6pm-10.30pm (Closed on Mondays)
Contact: 6298 0708 | NOX Dine In The Dark website 
---
2. Absurdities – Multi-room dining experience
---

Image credit: Absurdities 
In normal dining, the food is served to you. But here at Absurdities, you'll be moving from room to room to get to each of your 6 omakase courses. It's not as easy as walking through a door – diners are expected to climb or even crawl their way through this unique restaurant.
The miniscule workout will be worth it, as you'll get to experience different dining rooms like a private jet and a cave for each course.

Image credit: Absurdities 
Adding to the mystery of dining here is its secret location that will only be revealed to you 24 hours before your reservation.
Reserve a table at Absurdities.
Contact: Absurdities website
---
3. Magical Harry Potter Dinner – Hogwarts-themed home restaurant
---

Image credit: Jeratch via airbnb
It's not every day that we hear of private home dining in Singapore, let alone a Harry Potter–themed one. Yet you can experience just that at the Magical Harry Potter Dinner, where you'll be hosted by a family who'll deck their apartment up in Hogwarts house flags. They'll also be dressed up in wizard cloaks to match and will perform a sorting hat ceremony.
Image adapted from: Jeratch via Airbnb
Ease yourself into the dinner mood with their hand-brewed drinks including Butterbeer and pumpkin juice. At $68/pax, you'll get to feast on Hogwarts roast turkey with mushroom gravy, roast beef with mashed potatoes, vegetarian shepherd pie, as well as Pumpkin Pasties like those sold by the Trolley Witch in the film.
Address: Host's residence at Haig Road*
Contact: Bonappetour's website
*Location will be revealed after booking
---
4. Smith Marine – Modern kelong where you can catch your own fish
---

Image credit: @malvika.menon via Instagram
Smith Marine is the place to be if you want to challenge yourself to catch your own seafood for your meal. With its own fish farm, this floating restaurant will give you a "sure-catch" experience, so you don't have to worry about the fishes swimming away into the deep.

Image credit: Eatbook
Come with your family or a group of friends to enjoy their 7-course set menu ($580) that includes a wide selection of seafood such as mussels, scallops, lobster, and a main dish such as Lala Beehoon. A 9-course set menu ($680), and 10-course set menu ($780) are also available for large parties.

Image credit: Eatbook
Address: Pulau Ubin Coastal Area
Opening hours: Lunch: 10.30am-1.30pm 12PM departure from Changi Point Ferry Terminal | Dinner: 3pm-4pm departure from Changi Point Ferry Terminal
Contact: 9792 7609 | Smith Marine's website
---
5. Ocean Restaurant – Next to a massive aquarium
---

Image credit: @caramellechaos via Instagram
Ocean Restaurant serves fine-dining food at the SEA Aquarium, with just a glass wall separating you and over 100,000 marine animals like manta rays and sharks. Here, you'll be pampered with multi-course meals and the view of marine life swimming by.  

Scallops in herb butter, topped with bulgogi foam and Sichuan crumble.
Image credit: @ngangel91 via Instagram
Sticking to the sea theme, you'll be served with seafood dishes with flavours inspired by different Asian cuisines. If you're more of a meat person, you can choose their nicely seared Wagyu Striploin or Beef Short Ribs with a caramelised exterior and juicy pink centre.

Pan-Seared Ocean Blue Fin Tuna.
Image credit: @kukkyfoodlog via Instagram
Choose from their different course meals with the 3-course delight starting from $148. You can look forward to their menu updates which usually happen according to the change in seasonal ingredients.
Address: 8 Sentosa Gateway, West B1M Carpark, Equarius Hotel, Singapore 098269
Opening hours: 11.30am-2.30pm, 6pm-10pm, Daily
Contact: 6577 6869 | Ocean Restaurant website 
---
6. SushiAirways – Airplane cabin-themed Japanese restaurant
---

Image credit: Jesmark Benedicto via Google Maps
Not all of us fancy airplane food especially if it's mushy and unappetising. However, hop on board Sushi Airways and you won't be disappointed. This unique restaurant has an airplane cabin theme, where even the waitresses and waiters dress up in cabin crew attire.

Image credit: @yellow.chilli via Instagram
You can find everything from the classic makis, handrolls, and of course, sushi and sashimi platters. If carbs are a must at every meal, don't miss out on their floating soba that comes with a side of salmon sashimi.
Address: 20A Baghdad Street, Singapore 199659
Opening hours: Mon-Thu & Sun 11.45am-2.30pm, 5.45am-9.45pm | Fri-Sat 11.45am-2.30pm, 5.45pm-10pm
Contact: 6291 1151| Sushi Airways website
---
7. ANDSOFORTH – Watch a theatre performance while dining
---
At ANDSOFORTH, you get dinner and a show with their themed theatre performances that incorporate song, dance, and audience interaction. Previously, diners got to engage with the Mad Hatter and White Rabbit in an Alice in Wonderland setup. This time round, acrobatic stunts in a steampunk-themed room take centre stage in their Around the World in 80 Days run.
The performances are a feast for your eyes but you'll also get a feast for your belly with their 4-course meals. You won't be shortchanged – previous mains include cod infused with thyme and a creamy pea sauce and chicken drumsticks paired with couscous salad.
Contact: ANDSOFORTH website
---
8. The Royal Albatross – Luxurious yacht dining
---
Image credit: @j_adipranoto via Instagram
For a luxurious 4-course dinner date, hop onto The Royal Albatross – a ship that will sail across different parts of Singapore as you eat. You'll be dining on the upper deck of the ship so you'll be sure to get a glimpse of sights like Marina Bay Sands as well as St John's and Lazarus Island.
Diners can choose between the regular meal, which comes with seafood and beef courses, or a full-vegetarian meal. The night ends off on a sweet note with an apple crumble with vanilla ice cream.

Image credit: @royalalbatross via Instagram
There are various packages available to suit any occasion you're celebrating such as for an anniversary or a proposal. Kids – both of the fur and human variety – are also allowed onboard with their Dog Cruise and kid-friendly Pirates Cruise.
Book a cruise with Royal Albatross.
Address: 8 Sentosa Gateway, Sentosa Island, Singapore 098269
Operating hours: By reservation only
Contact: 6863 9585 | Royal Albatross website
---
(Temporarily closed) GourmetBus – City bus tour with set meals & alcohol
---

Image credit: GourmetBus
GourmetBus is like the adult version of the Magic School Bus, offering you good food, beautiful sights as well as alcoholic drinks while on a tour around scenic places in Singapore like Singapore Flyer, Chinatown, and MBS.

Image credit: @meowmelmeowmel via Instagram
They offer menus for 3 different meal times – Lunch ($67/pax) and Dinner ($97/pax). An example of a lunch set would be chicken rice with bok choy for lunch, with a curry puff and cheng tng. Drinks are free flow.
---
(Closed) Stewords Riverboat
---

Image credit: @indra_draven_ahmad via Instagram
Travel back in time to the 1800s on Stewords Riverboat, a replica of a Mississippi steamboat. This boat houses 2 restaurants, Santa Fe Tex-Mex Grill and Wood & Steel Gastrobar, which allow you to dine while looking out to scenic sea view.
If you fancy smokey ribs and salsas and guac stacked onto crunchy tacos and beefy smoked ribs, say hola to Santa Fe Tex-Mex Grill. This restaurant fuses Texan and Mexican flavours with dishes like Turkey Quesadillas ($11), Ribeye steaks ($34) and BBQ Baby Back Ribs (from $24). The southern flair is also brought out through the wooden tables and booth seats that you'll find there.
Wood & Steel Gastrobar also serves Western dishes like steak and nachos, which you can wash down with some alcoholic drinks. On some occasions, you might even get to indulge in a live music performance that'll beef up the romantic atmosphere.
---
(Closed) Prima Tower
---

Image adapted from: @story_of_a_citygirl via Instagram
At Prima Tower Revolving Restaurant, you'll be treated to a panoramic view of Singapore's landscape. Since the restaurant turns fairly slowly, you don't have to worry about getting motion sickness and can admire your surroundings at a pleasant pace, all while enjoying their Beijing style dishes.  
Dig into xiao long baos, char siew baos and their house speciality –  Peking duck.
---
(Closed) New Thai Tanic
---

Image credit: TripAdvisor
The New Thai Tanic is a buffet restaurant fitted with a live catch station by your tableside where you get to catch live seafood to cook in your hotpots. They also have a wide range of frozen seafood and veggies to choose from.
Choose from tom yum, mala, black chicken collagen, mock shark fin and abalone broth bases for your hotpot. And if you're the type who always loses fishballs in soup, fret not with the automated tray that will help to lift your ingredients out of the broth for convenience.
---
Unique eateries in Singapore
---
Whether you're looking to impress your date with a fancy dinner or you want a break from exploring themed cafes in Singapore, these 9 places are a good place to head to. What's more, they provide you with good food and memorable dining experiences – the best of both worlds.

---
Cover image adapted from: Jesmark Benedicto via Google Maps
Originally published on 10th May 2019. Last updated by Gracelyn Lim on 23rd June 2023.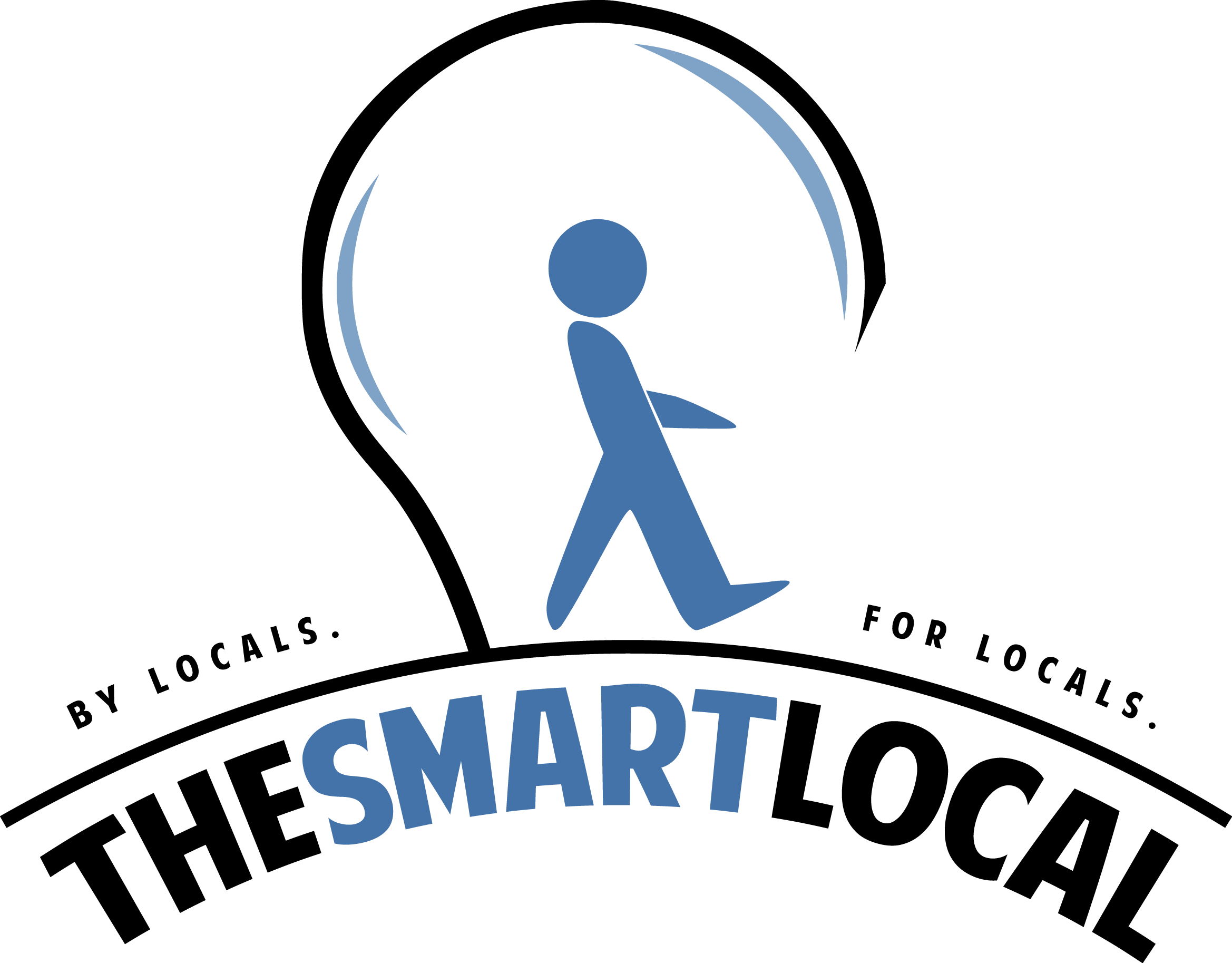 Drop us your email so you won't miss the latest news.