Popular baby boy names in Singapore 2021
---
Whether you're planning ahead for future offspring or have a bundle of joy fast arriving, these popular baby boy names will give you a burst of inspiration. 
We've sorted through a variety of name databases to collate chart-topping new-age names, age-old classics, as well as naming trends to kick-start your brainstorming process.
Check out our other parenting resources:
---
– Unique boy names –
---
It's one thing to try and set your child apart from others, but some attempts at a unique name can border on cringey. Here are some unconventional, yet meaningful and stylish names that will prevent your son from having the same name as a handful of other dudes in school or at work.
---
1. Alwin/Elwin
---
A spin-off of "Alvin" or "Elvin", both wildly popular choices among Singaporean parents. The auspicious twist means your child will always have "win" in their title, setting them up for success and championship in life.
---
2. Xavier/Zavier
---

Image credit: Goliath
Names beginning with the last few letters of the alphabet have always been favoured for the exotic factor. The 'X' in Professor X of the X-Men series stands for "Xavier", a name of Spanish origins which means "bright and splendid".
---
3. Axel
---
A short and sweet but hard-hitting name, "Axel" stems from both Hebrew and Scandinavian origins. It is said to carry the biblical meaning, "my father is peace". In other words, giving divine recognition for one's creator.
---
4. Casper
---

Image credit: Comic Mint
Not just a friendly ghost! The new generation would probably not be too familiar with the cartoon series which first launched in the late 1930s. These days, it is a trendy name of Persian origin meaning "treasurer", and is also likely to be associated with YouTube musician, Caspar Lee.
---
5. Kieran
---
The masculine form of the name "Kiera", "Kieran" is an Irish name meaning "little dark one". It stems from the Gaelic term, "Ciarán" – where "ciar" alludes to dark hair or black hair in the context of humans. A great name to highlight your child's jet black Asian tresses.
---
6. Levi
---

Image credit: Attack On Titan Wiki
Beyond denim lovers and their prized Levi's jeans, the name "Levi" has also skyrocketed in popularity thanks to the smash hit anime series, Attack On Titan, in which a charismatic character named Levi Ackerman has captured the hearts of many.
---
7. Everett
---
Sounding similar to "Everest", denoting aspirations and achievements as lofty as the famed mountain. "Everett" can be paired with the name "Eve" for catchy brother-and-sister name duos. It also means "brave as a wild boar", so it would fit extra well if your son's zodiac sign is the Pig. 
---
8. Augustus
---

Image credit: Britannica
Besides Augustus Gloop from Charlie And The Chocolate Factory, "Augustus" was also the name of a former Roman emperor lauded for restoring peace and prosperity to the masses. While females can have names like "April", "May" and "June", "Augustus" is a masculine option to pay homage to one's birth month.
---
9. Theodore
---
"Theodore" is one of those names that sound just old-timey enough to be classy and regal, without being pretentious and eye roll-inducing. Plus, it opens up the prospect of nicknaming your boy "Teddy" – which is utterly adorable.
---
10. Ash
---

Image credit: @anipokefandom
Although "Ashley" is mostly regarded as a female name in Singapore, the name is very much unisex. That said, the short-form "Ash" carries a more boyish feel, no doubt influenced by Ash Ketchum a.k.a. lead Pokémon trainer. Other derivatives include "Asher" and "Ashton".
---
– Classic boy names –
---
These classics have stood the test of time, for good reason. When it comes to popular baby names for boys in Singapore, there are a handful which consistently rank the highest because sometimes, there's just no substitute for tradition.
---
1. Michael
---
Image credit: Billboard
The name of many legends throughout history from the King of Pop to slam dunk extraordinaire, Michael Jordan, "Michael" was also one of the archangels in Judaism, Christianity and Islam. Most youngsters veer towards being called "Mike" as "Michael" sounds more formal and mature.
---
2. Alex
---
Short for "Alexander", which can also be broken down into "Xander". Many parents favour names starting with 'A' so their child can be at the front of roll calls and other important sequencing. This charming Greek name means "man's warrior or defender".
---
3. Samuel
---
Those with the name "Samuel" usually go by "Sam" – super short, effortless to pronounce and pleasant to say. "Samuel" holds the deep and meaningful Hebrew translation of "God has heard".
---
4. Ryan
---

Two famous Ryans: Reynolds and Gosling
Image credit: Hello Canada
A short and straightforward name which leaves no room for confusion when it comes to pronunciation or spelling, "Ryan" stems from Irish origins and holds the meaning of "little king". A fitting name for precious sons who will no doubt be doted on and given the royal treatment!
---
5. David
---
"David" is said to originate from the Israel region, and it possesses the simple yet beautiful meaning of "beloved". 
On a semi-related note, some parents from other parts of the world have christened their child "Covid" to commemorate the pandemic conditions under which the baby was conceived. We'll stick to "David" for "-vid" names…thank you very much. 
---
6. Nicholas
---

Image credit: Amazing Belgium
The full form is quite a mouthful, so chances are that your son will be referred to simply as "Nick" or "Nic". "Nicholas" is a Greek name which translates to "victory of the people". Big fans of Christmas joy would also be familiar with Saint Nicholas, a.k.a. the original basis for Santa Claus.
---
7. Lucas
---
In Latin, the name "Lucas" translates to "man from Lucania", whereby Lucania is a region in Italy so-named to mean "bright and shining". Commonly shortened to "Luke", some have also dropped the 'S' for a trendy and refreshing variation: "Luca". 
---
8. Daniel
---
You may have noticed a pattern, which is that names that can be broken into short forms are exceptionally popular. "Daniel" can be simplified into "Dan" or "Danny", and carries the inspirational and uplifting meaning of "God is my judge".
---
9. Justin
---

Image credit: uDiscover Music
The millennials grew up with NSYNC heartthrob, Timberlake, and the Gen Z-ers have Bieber. These famous Justins likely helped boost the popularity of the name, derived from the Latin word "Justus" which means "fair and righteous".
---
10. Joshua
---
While the name is highly common among locals, some Singaporeans still pronounce "Joshua" as "Joe-shwa" instead of "Josh-wa". When in doubt, just remember that the emphasis should be on "Josh", which is also the popular short form. Another biblically symbolic name, it means "God is salvation" in Hebrew.
---
– Popular boy name trends in Singapore –
---
On top of statistically popular names, we've identified some creative naming trends that might resonate with you and your baby-making partner. These are great for parents who want specific meanings and influences based on what's important in their lives, or matching themes for the entire sibling set.
---
Beloved celebrities & characters
---

Image adapted from (L-R): Lovin Malta, E Online
Perhaps you want your son to grow up embodying the same traits as these famous figures, or achieve the same level of success and stardom. Inspiration can come from all forms of media, from the Nick Jr. cartoon series, "Diego", to #1 YouTuber "Felix" – more commonly known as PewDiePie.
Other notable men, both real and fictional, who have spurred naming trends include "Kylo" from Star Wars, "Jackson" from K-pop boy band GOT7, and "Zane" or "Zayn" from ex-One Direction member.
---
Nature-inspired
---
Image credit: Wikipedia

Names derived from nature and geology always come attached with pleasant symbolism, as if bringing your child closer to Mother Earth. To signify the calm yet unwavering nature of bodies of water, consider the names "River", "Nile" or "Caspian" – as in Caspian sea.
If you're in search of a name representing strength and magnificence akin to precious gems and minerals, "Flint", "Cobalt" and "Onyx" are powerful options.
---
Snappy single-syllable names
---
Short single-syllable names are fuss-free to spell and pronounce, and save your child precious seconds throughout a lifetime of writing just a few letters. Classics include "Ben", "Scott" and "Zack", while snappy modern options include "Blake", "Kent" and "Ray".
These names also pair nicely with single-syllable surnames, creating a melodious double-syllable full name that just rolls off the tongue.
---
Location-based
---

Image credit: Film Daily
Location-based names are a clever way to pay homage to you and your spouse's favourite travel location, or even the place where your baby was conceived. Take a leaf out of Money Heist's book and consider city names like "Rio" and "Denver".
Other options include "Austin", "Colton", "Dallas" and "Sydney".
---
Food influences
---
Singaporeans don't mess around when it comes to our burning passion for food, so what better way to show love to our kids than to name them after something delicious. Creative food-influenced names include "Basil" or "Baz" for short, "Colby" as in the cheese, "Dijon" as in mustard, and "Bran" – which can also be short for "Brandon".
Alternatively, you can even plan for brothers named Jack and Daniel as a nod to your love for whiskey.
---
Baby boy names in Singapore
---
Whether you plan on venturing down the route of tradition or wish to experiment with something on the unconventional side, these trends and ideas should get the ball rolling. 
A child's name is a grand decision, leading to one of the most crucial aspects of their identity. Choose wisely, but don't forget to have fun and enjoy the process as well.
Here are some other helpful guides for parents:
---
Cover image adapted from (L-R):  Quora, Pinterest, Manga Go
Information and stats adapted from: Singapore's Child, Top Names, Baby Center & Mom Junction.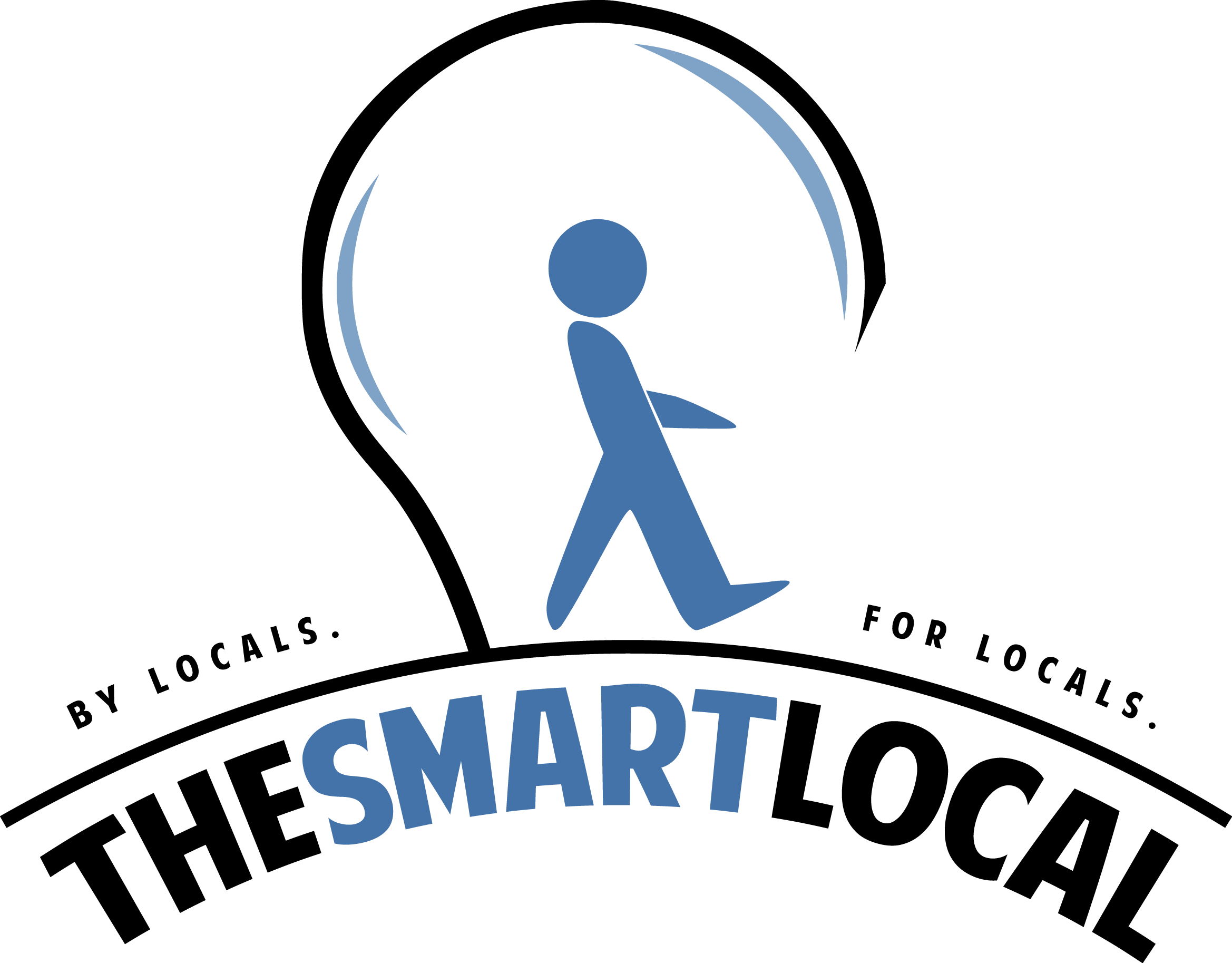 Drop us your email so you won't miss the latest news.