Marina Bay Sands behind-the-scenes
---
Marina Bay Sands needs no introduction. The iconic integrated resort is synonymous with Singapore's skyline and the view from its infinity pool is one that we've all seen in-person or at the very least, on Instagram. But for all its glamour, how much do we know about what goes on behind the scenes?
To find out how the biggest hotel in Singapore runs without a hitch, we sent a team down to the fabled "underground city" of Marina Bay Sands and checked out the cogs in their well-oiled machine.
---
The underground city of Marina Bay Sands – What guests don't see
---
Underneath the swanky infinity pool of Marina Bay Sands are three soaring towers housing over 2,200 guest rooms and suites that need regular maintenance and housekeeping. That begs the question – where do all the staff go during their downtime, and how do they store all the bedsheets? The answer: an underground city. 
Of course, we were not left to our own devices in an unfamiliar setting. Executive Director of Hotel Operations Shawn Ng was on hand to shed some light on some of the "hows" and "whys" that our curious selves asked.
---
Holy sheets – Laundering 280,000KG of linen every month
---
After going in and out of a maze of elevators, we arrived at our first stop on the tour, a loading dock multiple floors below the glitzy lobby. It might not look like much, but this is where 280,000KG of linen pass through every month. To put things into perspective, your average washing machine can handle 7KG in one load, and MBS does that 40,000 times in one month.
There's so much laundry to do that Marina Bay Sands engages an external vendor to haul it all off to an external laundry plant to get it all done.

Containers filled with laundry are whisked away every hour
"It's a 24-hour operation as we have a fairly large team of employees on-site," Shawn told us when we pried him about how this works. But make no mistake – these containers don't hold only bedsheets and linen.

The wardrobe department made us think of Monsters Inc.
On another side of the underground city lies a cavernous wardrobe, although it's not the kind that will make a fashionista's eyes go wide. Here is the wardrobe department of the hotel that has an inventory of 170,000 uniforms. Thankfully, the employees don't have to go on a scavenger hunt just to get their outfits ready when they clock in.

A staff member retrieving their uniforms
Each employee is tagged to a door and one of the 18 conveyor belts. All the employee has to do is to scan their pass at the card reader, and the conveyor belt will automatically run and place their uniform on the other side of the door. With close to 10,000 employees, this system makes it so that the wardrobe department doesn't look like a shopping mall during GSS.
---
Team Dining Room – "Secret" staff quarters with buffet lines for employees
---
As much as it would be nice for the employees to have their lunch breaks at the five-star restaurants in Marina Bay Sands, it might blow the budget out of the water. Instead, the thousands of staff members can chow down over at the Team Dining Room, a cafeteria with staff-served buffet lines so no two meals are ever the same.
They can choose from Halal, Asian, and Western cuisine. Best of all, the grub here is all complimentary and they can go for seconds as many times as their belly desires. We heard that there are even special dishes during festive occasions.
---
The work that happens above ground
---
Once their bellies are filled and fresh uniforms are set on their shoulders, it's time to ascend from the underground to see how the staff at Marina Bay Sands make staycations happen on a daily basis.
---
Checking in thousands of guests daily into 2,200 rooms & suites
---
Being a receptionist might look like an easy job, but it's a gargantuan effort when you have to manage thousands of guests checking into the 2,200 rooms. That's why the team at Marina Bay Sands developed an SMS queue management system to make the check-in process a lot more efficient for both the staff behind the counter and the guests.

The SMS queue management system was implemented in November 2020
This new system allows guests to book a check-in slot anytime from 9AM-6PM, and they only have to get to the hotel when their queue number is called. This means that the lobby won't be overcrowded with hundreds of guests waiting to be attended to. If you're lucky, you might even get to check-in early as soon as your room is available.
It doesn't stop there – Shawn and his team are still looking to cut down the time guests spend waiting in the lobby. Currently, any waiting time between  7-10 minutes is acceptable, but they're working with the tech department and the Operation, Evaluation, and Analysis teams to bring that number down to five minutes. 
---
Personalised service for all guests at the infinity pool
---

The infinity pool at Marina Bay Sands saw 350-400 guests at any time during its heyday
Marina Bay Sands' Infinity Pool is one of the most iconic sights in Singapore, second only to the hotel's silhouette. While most people are happy to take a dip for a selfie, there are others who are actually there to soak in the sun from 57 floors up. But safe distancing measures meant that the pool's capacity has been limited to 146 guests sharing the pool in 75-minute intervals.
To make sure guests don't feel slighted for the short trip, the poolside team has taken efforts to make each slot just a little more personalised. Just before their timeslot is over, they'll get a cool refreshment to cap off their pool-venture.
Refreshments even vary depending on the time of the day. If you get an early morning pool slot, you're most likely to get some fresh juices. If you're there in the blistering afternoon, you'll get to enjoy some chilled ice cream cones.
---
Nothing is impossible, as long as it is legal
---
The walls of Marina Bay Sands would've seen and heard the countless shenanigans throughout its 12-year history. Being the curious cats we are, we asked Shawn and his guest services team to regal us with some of the most unforgettable moments they've helped to orchestrate. 
"There are a lot of wedding proposals and surprise birthday parties, but something more memorable that we've hosted was a stay for cancer patients," Shawn shared. "Some of them are very young and have a wish to stay in Marina Bay Sands, so we did all we could to liven up their short stay at the property."
Aside from that touching make-a-wish moment, the team also told us how they worked with the Singapore Polo Club and Turf Club to procure some horse medication for a Saudi Arabian guest from a warehouse in Woodlands. It was one of the more challenging guest requests the team has ever met with.

The Straits Suite at Marina Bay Sands
Image credit: Marina Bay Sands
Another affair was a Korean family booking a 12-hour stay just to celebrate a birthday and a wedding anniversary. To make their short trip even more noteworthy, Shawn's team upgraded the guests to a Straits Suite – the third most luxurious suite at the luxury hotel – decked out in roses and towel art. Complimentary late check-out and a free ride to the airport helped wrap things up with a nice bow.
---
Managing Marina Bay Sands behind-the-scenes
---
It's tough to imagine how many moving parts go into managing a hotel, let alone Singapore's largest hotel. From what we've seen during our behind-the-scenes tour of Marina Bay Sands, it takes a whole village and a small underground city to keep things running as smoothly as it does.
Don't be fooled by how seamless Shawn and his team make it seem. As cliche as it sounds, the experience for both guests and employees boils down to continuous training and experience, and this peek into their daily lives is only the tip of the iceberg.
Aspiring hoteliers and those looking to carve out their dream careers in hospitality can get the ball rolling with EHL Hospitality Business School's programmes. Those who are all ready to go can consider available jobs at Marina Bay Sands too.
---
Start your hospitality career with EHL
---

EHL was ranked as the top university in Hospitality & Leisure Management by QS World University Rankings in 2019, 2020, and 2021
Image credit: EHL
EHL Hospitality Business School, founded as Ecole hôtelière de Lausanne in 1893 in Switzerland, has been in the business of training people in the art of hospitality and service for more than a century. While they're known for their European campuses, they recently converted the former Kinloss House in the heart of Singapore into their first international outpost.
It's within these historic walls that students get a holistic education about the business side of hospitality while also learning soft skills that will go a long way in multiple industries. EHL alumni have also taken these learned skills into other non-hospitality sectors with at least 55% of them holding senior management positions and C-suite roles.
The main course you can undertake at EHL is the Bachelor's course in International Hospitality Management. The four-year program also includes two compulsory work attachments where they can apply what they've learnt in a real-world setting.

Image credit: EHL
Some other courses you can sign up for include the EHL Junior Academy which has short enrichment courses on business concepts and professional soft skills, perfect to get a headstart before embarking on a university course. There are other short courses on specific niches like luxury brand management to hotel and restaurant designing that run for about one week each.
Those who want to pursue a higher hospitality education can also consider the graduate programs at EHL. There are both full-time and part-time programs so you can maintain a flexible work-study schedule.
With Marina Bay Sands going through a $1.35 billion renovation project and a $4.5 billion expansion to add a fourth tower to the hotel, the timing seems opportune to get your hospitality credentials in time to join the esteemed team in the glitzy hotel.
---
This post was brought to you by EHL.
Photography by Brad Lee.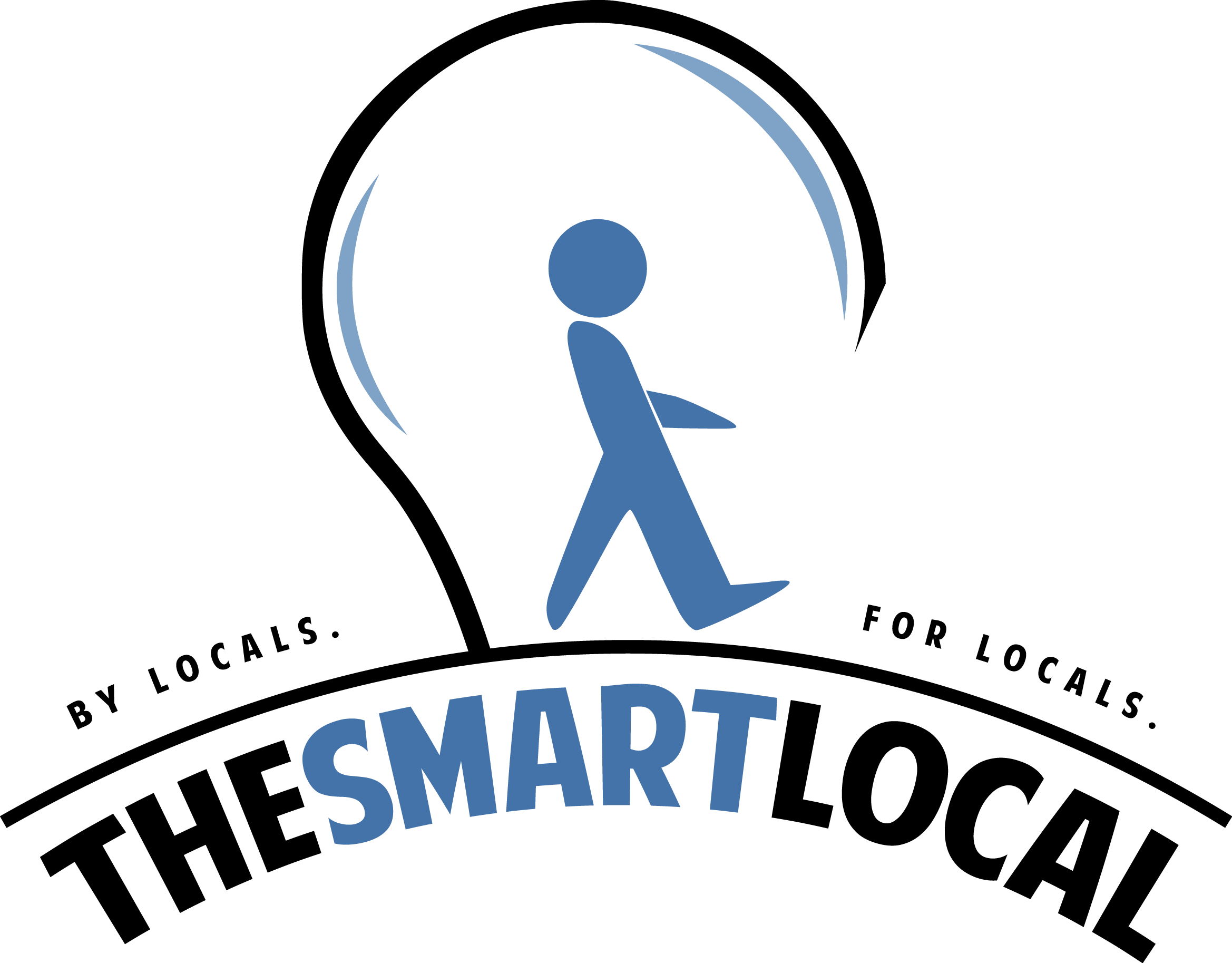 Drop us your email so you won't miss the latest news.