Washing machines in Singapore
---
When it comes to getting a washing machine, many of us don't give much thought beyond its price and capacity. But with each purchase sticking around for 10 years on average, it's important to pick one that fits not just your current needs, but your future ones as well.
If you're getting one for the first time, here's our all-in guide on how to pick the perfect washing machine for your home, from the different types to the best options available on the market.
---
Front load vs top load washing machines
---
The first dilemma new homeowners will probably face is: top load or front load? As much as we'll love a straightforward answer to which trumps the other, it really boils down to finding the machine that suits your household needs. To find out the pros and cons of each, keep reading:
---
Top load – Cheaper & larger capacity
---
Image adapted from: Clean Mama
Typically larger in capacity, top load washing machines are a popular choice among larger families. These can wash a larger load of up to 12kg at one go, allowing you to stuff in everything you need and have everything cleaned in 1 cycle. Larger items like duvets, curtains, and stuffed toys can also fit in without a hitch. 
Those on a tight budget might be glad to know that while larger in capacity, top load machines still tend to be a few hundred dollars cheaper than their front-load counterparts. 
Other perks include a faster and shorter spin cycle and the added flexibility to add clothes in halfway through a cycle. The downsides? It uses up more water and electricity, takes up more space, and tends to be less gentle on your fabrics.
Good for: Larger households or those on a tight budget.
---
Front load – More water & energy efficient, saves space
---

Image credit: Review Loft
Front load washing machines might be more commonly associated with laundromats and hostels as compared to households, but they are just as suitable for homes too. Having a front load drum is more space-saving as it can be hidden under a counter, or have other things stacked above them – perfect for tight-spaced BTOs.
Washing machine and dryer stack.
Image credit: Home Depot
For instance, if you're planning on getting both a washer and dryer, a front load machine would be the better choice as you can stack them as a space-saving hack. 
You'll also be saving both the environment and your monthly bills with this design as it uses less electricity and water, by making use of gravity to swoosh the clothes around in the drum.
Other perks include a quieter wash cycle, as well as a gentler wash for your clothes. 
However, some cons to consider are that these generally have a smaller capacity and can be hard to access for seniors with difficulty bending down.  
Good for: Eco-conscious individuals and those living in a tight space.
---
Water efficiency
---
Image credit: Kezia Tan
A PUB water efficiency rating is compulsory for all washing machines sold in Singapore, and you can often find the unmissable large sticker pasted at the front of each machine. A rating of 4 ticks will be the best choice, but these machines also tend to be pricier. 
These are the differences in water efficiency ratings:

Information from: PUB WELS Guidebook
We'd recommend investing in one with at least 3 ticks to save twice the amount of water, compared to a cheaper one with 2 ticks.
---
Capacity 
---
Information adapted from: The Good Guys
Washing machine capacities typically range from 6kg-12kg, and the one you pick can be decided based on the number of people living in your household.
For an average household of 4, you should be looking at a 7kg-8.5kg range. But on top of just the number of people, here are some of the other things to consider before narrowing down your machine capacity:
Lifestyle

: how often do you change your clothes, bedsheets

,

and towels?

Age

: households with kids and elderly might require more frequent washes for hygiene reasons

.

Gender

: ladies, it's true that we generally have more laundry

.

Others

: e.g. preference for washing colours separately will give you a smaller wash load each round

.
Also check out our article on how often to clean household appliances.
---
Best washing machines in Singapore
---
On to the actual purchase – below are some of the best washing machines to consider according to online reviews. They're also sorted according to type, capacity, and PUB water efficiency rating.
---
1. Samsung Front Load Washing Machine – Smart washing machine
---
Image adapted from: rgritchie via Samsung
No more guessing how much detergent and softener to use when you have the Samsung Front Load Washing Machine. You can pre-fill the machine with up to a litre of detergent and softener. It'll dispense just the right amount based on the size of your load, so there won't be wastage when you only have a couple of shirts to wash.
While washing machines work wonders in cleaning our dirty laundry, maintenance is key in avoiding funky odours on your fresh linens. This machine has a water flushing system designed to remove any residue from unused detergent left in the soap tray. And when it's time for a deep cleanse, this smart appliance will notify you too.
Price: From $959
Type: Front load
Capacity: 8kg
Water efficiency rating: 4 ticks
Model number: WW80T534DTT/SP
Buy Samsung Front Load Washing Machine
---
2. Panasonic Front Load Washing Machine – Gets rid of allergens & bacteria
---
Image credit: Mohammad G via Lazada
To take cleaning to a whole new level, the Panasonic NA-V10FX2LSG front loading washing machine doesn't just remove dirt, stains, and grime. 99.99% of bacteria and germs are also eliminated with 2 cleansing modes: one fills the tub with piping hot 90°C water and another sterilises your clothes with UV light and silver ions.
This washer is also known to be quieter than other machines, with an inverter that both reduces noise and saves energy.
Price: $1,599
Type: Front load
Capacity: 11kg
Water efficiency rating: 4 ticks
Model number: NAV10FX2LSG
---
3. SHARP Top Load Washing Machine – No-holes tub 
---

The Sharp Top Load Washing Machine has a sleek black design.
Image credit: Mega Discount Store
Most washing machine drums require cleaning as they've got holes that accumulate mould over time – not SHARP's Top Load Washing Machine though. 
Skipping out on the hole-filled drums that other machines use, this design uses flat-surfaced drums instead to reduce the chance of grimey mould forming in the tub. To top it off, it also saves up to 30% more water as compared to its fellow top-load counterparts.
Price: From $786
Type: Top load
Capacity: 10kg
Water efficiency rating: 3 ticks
Model number: ES-W100DS-H
Buy SHARP Top Loading Washing Machine
---
4. Midea Top Load Washing Machine – Affordable option at less than $400
---

Image credit: Midea via Lazada
Priced at an affordable $389, the Midea Top Load Washing Machine is a basic option for those looking for something fuss-free. Even without a long list of fancy features, it has garnered positive reviews online for its washing speed and durability.
It's pretty easy to use as well, with a one-touch function that'll intelligently select the water level and wash cycles needed so you won't have to make an arbitrary guess.
Price: $389
Type: Top load
Capacity: 7kg
PUB water efficiency rating: 3 ticks
Model number: MT740S
Buy Midea Top Load Washing Machine
---
5. Samsung Wobble Top Load Washing Machine – Saves energy by up to 40% 
---

Image credit: Samsung
For those who are looking for something sturdy and efficient, consider the Samsung Wobble Top Load Washing Machine. The cute name stems from the fact that the machine gently shakes your clothes clean without getting pant legs and shirt sleeves tangled up in knots. Don't worry, the vibrations are strong enough to thoroughly clean your clothes. 
Price: $689
Type: Top load
Capacity: 10kg
Water efficiency rating: 3 ticks
Model number: WA10T5360BV
Buy Samsung Wobble Top Load Washing Machine
---
6. LG Washer Dryer TWINWash – Dual-washer + dryer for families
---
At $2,999, the LG Washer Dryer TWINWash is one of the more expensive options out there but it also comes with plenty of useful functions which justify its price tag.
For one, it's the first of its kind, comprising 2 washing compartments within the same machine. These can run separately to clean a grand total of 21kg of laundry – perfect for large families with loads of clothes to deal with. 
The front-load main washer holds its own with a capacity of 12kg and doubles up as a dryer. But to back it up, the machine also has a second washer below the main washer, made for gentler cleansing of delicates like intimates and babywear.
Other nifty functions include a steam wash that eases your ironing chores by reducing wrinkles, and an AllergyCare mode that eliminates viruses and bacteria. 
Price: $2,999
Type: Front load & top load
Capacity: 21kg for washer | 12kg for dryer
Water efficiency rating: 4 ticks
Model number: F2721HTWV
---
7. Bosch's Serie 4 – Anti-vibration walls for a quiet wash
---
Image credit: Bosch
For a quiet wash without a cacophony of whirling and rattling, Bosch Serie 4's front load washing machine has anti-vibration walls to dampen the rapidly-spinning drums. 
If you need clean clothes in a jiffy, they've also got a SpeedPerfect mode to get your dirty laundry freshened up 65% more quickly than the usual cycle. Plus, their motors are known to be efficient across their washing machine designs, so you'll be looking at saved energy as well.
Price: $1,899
Type: Front load
Capacity: 8kg
Water efficiency rating: 3 ticks
Model number: WAJ20180SG
Buy Bosch Serie 4
---
Guide to buying a washing machine in Singapore
---
Doing laundry certainly is a chore, but it can be made much easier when you've got the right tool for the job. You can even check out these laundry hacks to get stains out in a jiffy.
Whether you're narrowing down your first purchase, or are simply looking to replace an old machine, you're now equipped with everything you need to know from the different types of machines to the best buys in Singapore. Be sure to read our guide on automated laundry racks as well to dry your clothes with ease.
Check out our other articles on the best appliances for your home:
---
Recommended machines are selected based on online reviews.
Cover image adapted from: Clean Mama, LG
Originally published on 11th August 2020. Last updated by Pat Yuan Teng on 16th May 2023.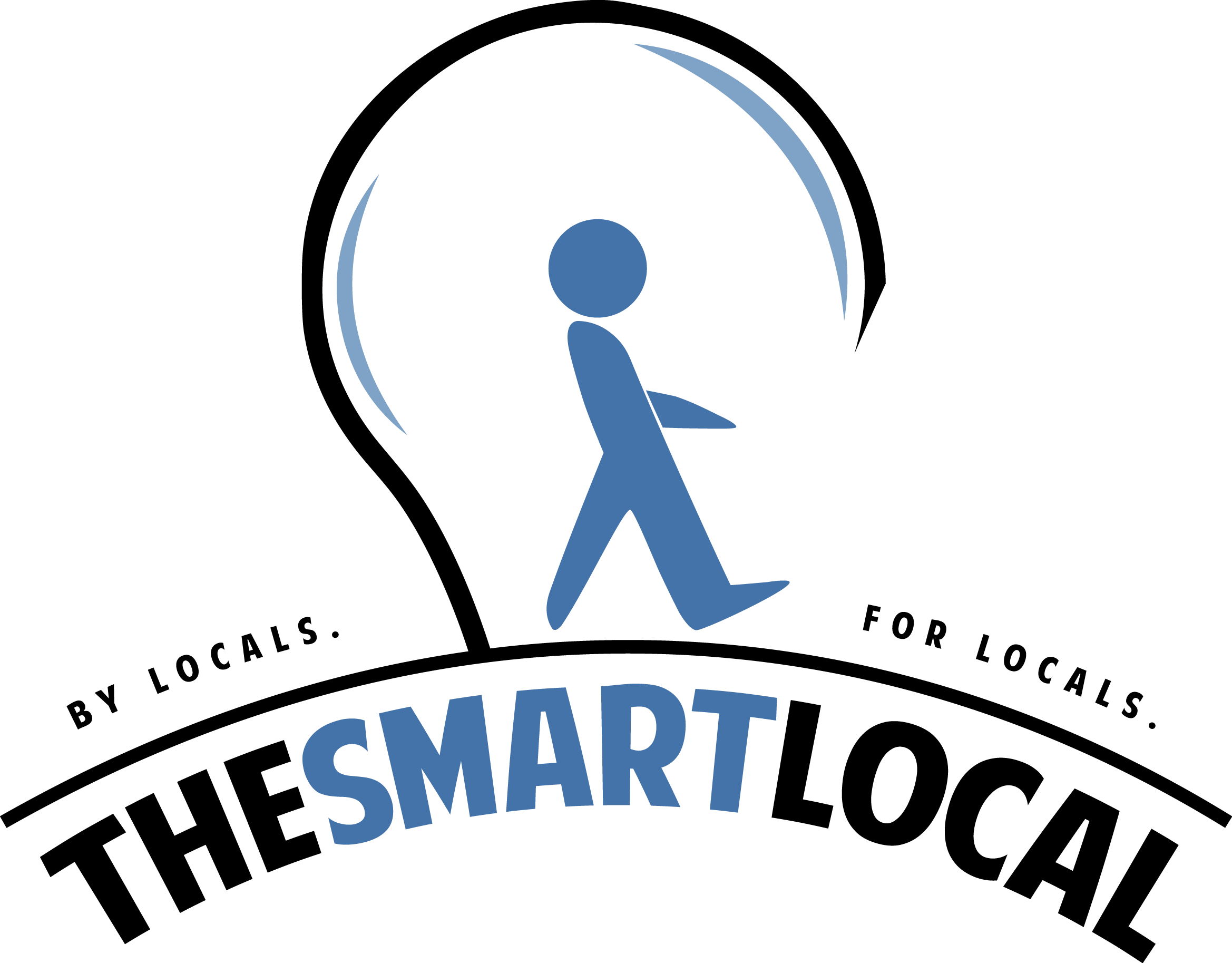 Drop us your email so you won't miss the latest news.