Private home dining
---
Having our own private chef to take the hassle out of preparing meals, especially when you're bogged down by hosting duties is something many of us can only dream about. You're also guaranteed to serve up a lip-smacking meal since a private chef would be more well-versed in cooking.
The intimacy is something you won't find dining in restaurants. Apart from a cosy party with friends, you'll also get to interact with the chef to understand their inspirations behind each menu.
From the melting of different cuisines to hearty family recipes, here are seven private home dining experiences to check out for your next date night or celebrations with your family.
Note: As per the current restrictions, a maximum of five guests are allowed into a private home. 
---
1. The Matriarch's Kitchen – Local and Thai classics with vegan options
---

Flavours of Singapore menu
Image credit: @the_matriarchs_kitchen
Feast on all things Southeast Asian from the comforts of your own home with The Matriarch's Kitchen. Serving up local and Thai fare with their Flavours of Singapore and Veritable Thai menus, expect dishes like Black Pepper Flower Crabs, Chicken Rendang, Mussels with Spicy Tom Yum and Tom Yum Soup with Tiger Prawns served family-style.
Each menu features seven courses that also include appetisers and desserts like Yam Paste and Sugee Cake Topped with Malted Corn Ice Cream.
If you're vegan, you can get local and Thai classics to suit strict dietary restrictions as well. Dishes like Assam Pedas with Aubergine, Red Tom Yum Soup with Mushrooms and Seasonal Vegetables and Thai Green Curry with Baby Eggplants are just as punchy and satisfying even without meat.

Kueh pie tee & sangria-inspired cocktails made with green tea
Image credit: @the_matriarchs_kitchen 
And of course, no celebration is complete without a little booze to wash it all down. Free-flow cocktails and mocktails from Buttercup Mixes are included with every party.
If you're opting for the Thai menu, keep your eyes peeled for Thai-inspired drinks like ​​Mango Sticky Rice-inspired Mangonolada. On the other hand, the local menu features creations like Sangria-inspired Cocktails Made With Green Tea.
Dinners are only available on Sundays and Mondays, so bookings on Xmas eve and Xmas itself would not be possible this year. But don't let that stop you from enjoying a festive meal on Boxing Day if you so desire.
Price: $120/pax
The Matriarch's Kitchen website
---
2. Baan Ah Chew – Not your usual Thai dishes
---

Goong Chae Nam Pla Gap Hoi Klang Luak
Image credit: @baanahchew
If your usual orders at Thai restaurants consist only of Pad Thai and Basil Minced Pork, it's about time you stepped out of your comfort zone to discover more of what this cuisine has to offer. With a goal to bring Thailand's rich culinary history to Singaporeans, Baan Ah Chew has Thai dishes that would be both familiar and out of the ordinary to us.

Kai Jiew Bpuu
Image credit: @baanahchew
You'll see Thai staples like Green Curry and Tom Yum Goong on the menu, but Baan Ah Chewalso offers less commonly found Thai dishes like Kanom Jeen Sao Nam. The dish is made with fermented rice noodles topped with pineapples and dried shrimp along with coconut cream.
There's also Kanun Yad Sai or jackfruit filled with fios de ovos (egg threads), creamy sticky rice and finished off with a drizzle of salty coconut cream.
While Baan Ah Chew is currently not hosting any meals, you can still invite Chef Chew Min Xiong Wittawat over to your own place to whip up a feast for you and your family. The menu changes according to what's in season, so no two experiences will be the same.
Price: DM them on Instagram for more information and dates available
---
3. The Humble Pit – Rooftop barbecue experience
---

Duck marinated in Chinese soy braise and smoked over applewood
Image credit: @thehumblepit
An unassuming backyard grill located on the roof terrace of Chef Eugene Sito's home is the setting for The Humble Pit. Serving up an array of smoked and grilled dishes, the private dining experience is just the place for cosy and homely intimate dinners with loved ones.
A minimum of four pax is needed per booking, so grab another couple or hang out with your family for this one.
You'll be entering Chef Sito's forte of playing with fire, so expect smoky dishes straight from the barbecue like Lamb Shoulder rubbed with Homemade Harissa, Applewood-Smoked Soya Duck and Octopus Leg with Kombu Buttered Corn.
Dinners are only available on weekends and there's a waiting list so be sure to make your reservations early.
Price: $100/pax for a six course meal
---
4. Ben Fatto 95 – Handmade pastas by former Artichoke chef
---

You'll also get to dine in the backyard of Chef Lee's home surrounded by foliage, resembling the Italian countryside.
Image credit: Ben Fatto 95
Run by former Artichoke chef Lee Yum Hwa, Ben Fatto 95 operates from the chef's home at Paya Lebar and features a menu of handmade pastas. With an emphasis on the process and techniques put into pasta making, sauces aren't over relied on to bring out the natural texture and flavour of the pasta itself.

Grano Arso
Image credit: @benfatto_95
Steering away from the usual spaghetti and linguine, expand your knowledge on pasta shapes with his homemade Busiata, a type of corkscrew pasta, and Su Filindeu, a rare find outside Italy.
Price: $60-80/pax for a four course meal
---
5. Fussy Duck – Indian influences on European dishes
---

Indian menu
Image credit: @fussyducksg
When you can't decide between something spice-heavy or something heartier from Europe, pick Fussy Duck, where Chef Rajagopalan Kumar serves South Asian-meets-West in his home or yours if you so prefer.
The Tamil Radu native puts his own Indian spin on European classics with dishes like Palak-Paneer inspired Risotto and Masala Scotch Egg.

Masala Scotch Egg
Image credit: @fussyducksg
If you've got vegans in your dining party, they won't be missing out on such flavour pairings, as there are vegan options too. The five-course vegan menu includes original recipes for sago and quinoa crisp, burnt eggplant tomato tartine, and vichyssoise espuma.
You'll need five other buddies to join you for an evening of fine dining with Fussy Duck. Dinner bookings are also only available on Fridays, Saturdays and Sundays. Slots fill up fast so enquire through their Instagram page if you're looking at hosting your Xmas celebrations with Fussy Duck.
Price: $99/pax for regular menu, $89/pax for vegan menu
---
6. Lynette's Kitchen – Wide range of authentic Peranakan dishes
---

Nonya Popiah and Kueh Pie Tee
Image credit: @lynettes_kitchen
Chef Lynette Seah of the eponymous Lynette's Kitchen was once an acclaimed violinist who played in the Singapore Symphony Orchestra. Now that she's retired, she's devoted her time to sharing her love for cooking in her own home with authentic Peranakan delights.
With the option to curate your own six-course menu, diners can choose from dishes like Nonya Snapper Head Curry and Buah Keluak Prime Pork Ribs Stew for their meal in her Nonya home. If you're craving crabs, order the Premium Course that comes with Braised Jumbo Sri Lankan Crab.

Guests at Lynette's private home dining
Image credit: @lynettes_kitchen
Private home dining is available on Tuesdays, Thursdays, Fridays and Saturdays. Bookings have to be made two weeks in advance for weekdays and at least four weeks in advance for meals on Fridays and Saturdays.
Price: $120/pax (Standard Course without crabs) & $160/pax (Premium Course with crabs)
---
7. Chef'd CLUB – Innovative Indian cuisine using Halal ingredients
---

Image credit: Chef'd CLUB
Get a sneak peek of what the world of Indian cuisine can offer when you book a private dining experience with Chef'd CLUB. Chef Ashish Poddar's dishes are unique and unconventional – many of which are ones he's come up with himself although they all hold strong Indian influences.
His menus are constantly changing and will depend on what's available at the market. The dishes can be served family-style or in fine dining single portion courses. Although not halal-certified, all ingredients used are halal, and he has vegetarian options too.

Malwani Crab Meat Soft Cream Omelette Wraps
Image credit: Chef'd CLUB
Some of his highly-raved dishes include starters like Pineapple Air with Grilled-Smoked Pineapple, and Shrimp and Roast Coconut Smoked Claypot Biryani. Chef'd CLUB also offers wine pairings for an elevated meal, serving about three wines to be drunk with a five-course meal.
Chef Poddar only operates his private dining experiences on weekends, although exceptions can be made if he has time. Send in your reservations early if you don't want to be disappointed.
Price: From $58/pax
---
An intimate way of celebrating with private home dining
---
With Xmas celebrations just round the corner, a private home dining experience this year will make for a  more intimate way of celebrating. You won't have to rub shoulders with the festive crowd and you'll get to enjoy a home-cooked meal in the comforts of the chef's or your own home.
For more food-related guides, check out:
---
Cover image adapted from: @melicacy, @foodahorlick, @thehumblepit, Chef'd CLUB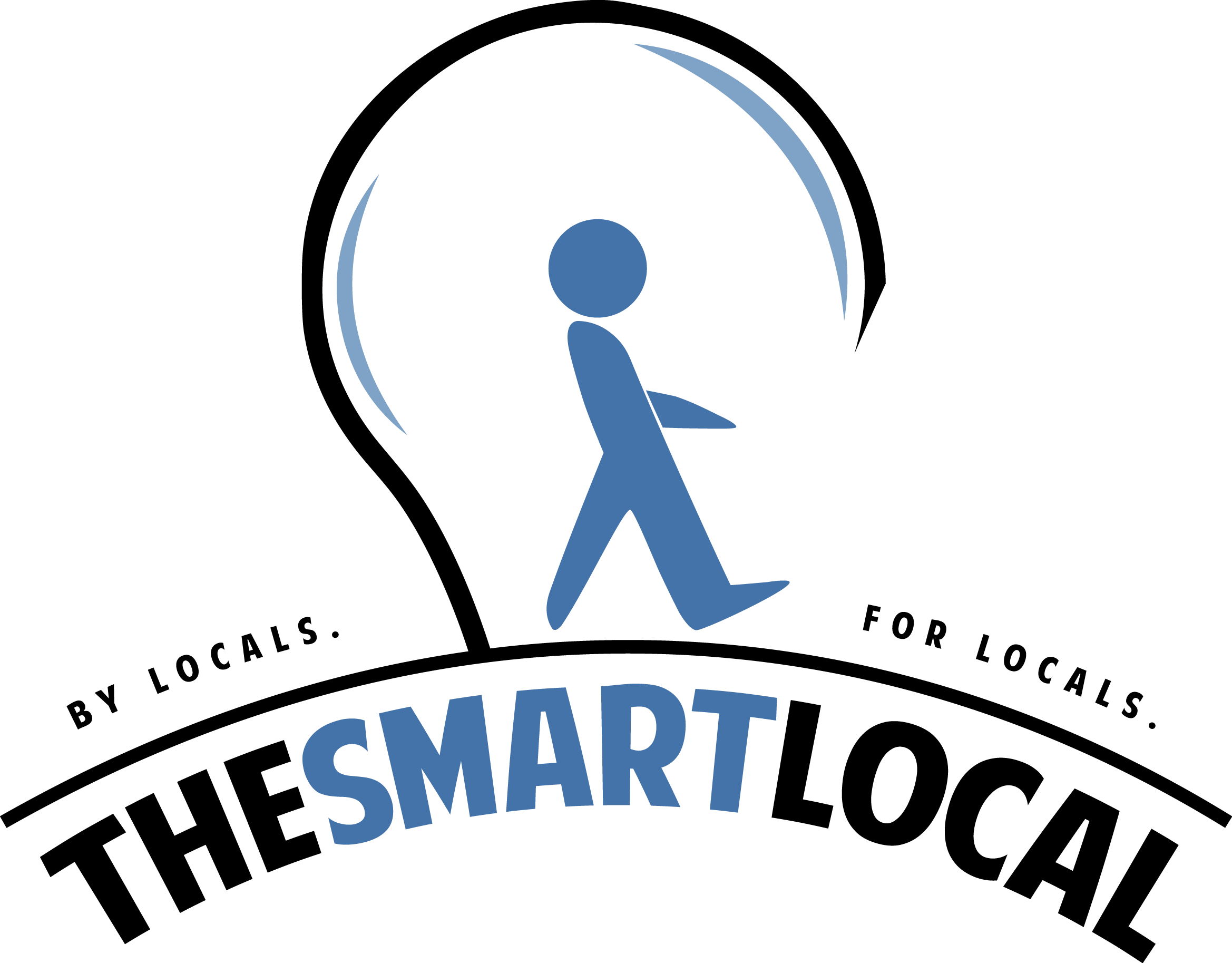 Drop us your email so you won't miss the latest news.