Dining options that support mental health initiatives
---
The subject of mental health could always stand to gain more awareness and support, especially amidst troubling pandemic conditions. With World Mental Health Day taking place on 10th October, imPAct@Hong Lim Green has planned a campaign where you can enjoy affordable dining options and lend your support to mental health initiatives at the same time.
They've partnered with a range of F&B partners and, on 10th October 2021*, 10% of the total sales at these businesses will be donated to an imPAct@Hong Lim Green community partner, Silver Ribbon (Singapore).
While you tuck into a delicious meal on World Mental Health Day, part of what you pay will be funding complimentary emotional support sessions for the community. This also allows us to offer much-needed support to our humble homegrown eateries, helping to keep them afloat after the financial damage of dining restrictions.
*For businesses that are not operating on Sunday, proceeds from 9th October will be contributed to this cause. 
Here are some of the F&B businesses involved in this initiative, read till the end for more information on ways you can support mental health initiatives in Singapore. There are even a series of online programmes happening on 10th October, including a webinar on Mental Wellness, Functional Yoga, Zumba Toning, and even Japanese Pastel Nagomi Art!
---
1. BAR NKD – Unique signature cocktails & atas rice bowls
---

Image adapted from: BAR NKD
Bar Naked – often stylised as Bar NKD – can be found near the hip and happening Ann Siang Hill area. It's a hot favourite amongst the CBD crowd, and a trip here wouldn't be complete without trying out their housemade signature cocktails. Equal parts tasty and aesthetic, expect refreshing flavour combos like sake with berries and citrus, and gin with sage and kiwi.
Food wise, they also have an impressive selection of sumptuous donburi rice bowls with premium toppings. These include spicy marinated salmon sashimi, and torched beef short ribs in garlic butter.
Address: 95 Club Street, Singapore 069463
Opening hours: Mon – Sat 3PM-10.30PM (Closed on Sundays)
---
2. Zhen Jie Prawn Noodle – Rich broth made from 40+ year old recipe
---

Image credit: @zhenjieprawn
When the topic of best Singaporean hawker food arises, prawn noodles often gets overshadowed by answers like chicken rice and nasi lemak. That said, a hearty bowl of prawn noodles is tough to beat, and Zhen Jie Prawn Noodle might be one of the top contenders for best broth islandwide.
After all, it's made from a secret recipe which has been passed down since the original stall was set up in the 1980s. Only the freshest prawns are used, and hours of toiling over the hot stove are required in order to achieve a seriously thick and robust broth.
Address: Block 24 Sin Ming Road, #01-51, Singapore 570024
Opening hours: Mon 6.30AM-4PM | Tue – Sun 6.30AM-8.30PM
---
3. Soi Candy Thai Noodle & Seafood Bar – Northern Thai Cuisine
---

Image credit: Soi Candy Thai Noodle & Seafood Bar
Many of us miss the street food and shopping paradise that is Bangkok, or frolicking on the beaches of Phuket. To quell your travel withdrawals even just a little, slurp up some authentic Northern Thai cuisine at Soi Candy Thai Noodle & Seafood Bar.
The chef-owner, Candy, whips up every dish with love – as if she were cooking for her own friends and family back home in Chiang Rai. Must-tries include Fried Squid Cakes, Soft-Bone Pork And Longan Stew Noodles, and the unique Crispy Fried Kangkong With Seafood.
Address: 20 Tanjong Pagar Road, Singapore 088443
Opening hours: Tue – Fri 12PM-3PM, 5PM-10.30PM | Sat – Sun 12PM-10.30PM (Closed on Mondays)
Soi Candy Thai Noodle & Seafood Bar website
---
4. LeJomo – Hidden gem with chill vibes & quality Korean cuisine
---

Image credit: Eatigo
An unexpected treasure along the perimeter of an old commercial building, LeJoMo is conveniently accessible via both Chinatown and Raffles Place MRT interchanges.
The cafe is so-named because the owners believe in "the joy of missing out", a positive and playful poke at the FOMO phenomenon – fear of missing out. It's the perfect spot for introverts to tuck into a satisfying meal for one, or for pairs and small groups to enjoy each other's company in a chillax setting.

Image credit: LeJoMo
Their menu has lots of Korean dishes such as street-style toasted sandwiches, pork belly and bibimbap.
Address: 150 South Bridge Road, #01-16 Fook Hai Building, Singapore 058727
Opening hours: Mon – Sat 11AM-6PM (Closed on Sundays)
---
5. Teabrary – Aesthetic bubble tea with over 1,000 tea blend options
---

Image credit: @teabrary.official
Singaporeans' love for bubble tea proves unwavering over the years, and Teabrary offers artisanal brews, unique flavour combos and to-die-for aesthetics to keep that flame alive. A play on the words tea and library, the name alludes to their extensive selection of tea blends available – over 1,000, believe it or not.
They're also the first bubble tea chain in Singapore to offer four different tea preparation techniques: traditional hot brewing, cold brew, centrifugal brewing which is commonly used for craft beers, and teapresso – a method of extraction similar to preparing espresso coffee.
Check out the full list of Teabrary outlets.
---
6. Lina's Café – Autism-friendly cafe with local fusion dishes
---

Image credit: Lina's Cafe
Lina's Cafe is a Muslim-owned halal establishment, located near the Arab Street and Haji Lane stretches of hipster boutiques and eateries. It opened in 2017 with the aim of promoting autism awareness in Singapore, providing a cosy and safe space for those under the Autism Spectrum Disorder (ASD) to dine with their loved ones.
In 2020, Lina's Cafe also established the Friends of Autism Charitable Trust with a partner to manage the needs of caregivers of kids on the ASD spectrum. Their interior and decor was carefully thought out to minimise potential over-stimulants, especially for children on the spectrum.

Image credit: Lina's Cafe
Check out their interesting take on local dishes, including dry Laksa Goreng a.k.a. fried laksa noodles and Pasta Rebus – penne drenched in mee rebus gravy.
Address: 7 Jalan Pisang, Singapore 199074
Opening hours: Mon 11AM-7.30PM | Tue – Sat 11AM-8.30PM (Closed on Sundays)
---
7. Fishy Chick – Old-school Western mains with fragrant pandan rice
---

Image credit: @fishy_chick_sg
Old-school Western food from unpretentious kopitiam stalls just hit different, and Fishy Chick offers filling mains that are gentle on your wallet. Previously drawing throngs of fans to their industrial estate location over in Marsiling, they've since shifted to a more accessible Ang Mo Kio residential area.
They serve up a mean plate of fish and chips as well as chicken cutlet, fried to crisp perfection. If you'd prefer something a little less calorie-laden, opt for their well-marinated grilled fish and chicken dishes. Whichever you go with, make sure to give their pandan rice a try, deeply fragrant and tinged an unmissable shade of green.
Address: 422 Ang Mo Kio Avenue 3, #01-2508, 560422
Opening hours: 11AM-8.45PM, Daily
---
8. The Social Space – All-in-one cafe, nail salon & eco-friendly store
---

Image credit: The Social Space via Google Maps
The Social Space houses a cafe, nail salon, and a retail corner focusing on fair-trade items, all under one roof. They're all about promoting sustainability, while also ensuring that conscious living is made accessible to the masses.
Eating, shopping and getting pampered here allows you to do good at the same time, as the business actively creates job opportunities for those who may face higher barriers to employment.

Image credit: The Social Space via Google Maps
They serve crunchy and filling open-faced toasts in both sweet and savoury flavours. More interesting topping choices include the Roasted Eggplant With Miso Dressing, and Roasted Brussels Sprouts With Tahini Butter. If you're craving something refreshing yet nutrient-packed, give their vibrant smoothie bowls a try.
Address: 333 Kreta Ayer Road, #01-14, Singapore 080333
Opening hours: Mon, Wed – Sun 9AM-5PM (Closed on Tuesdays)
---
9. Hay Gelato – Neighbourhood gelato cafe with housemade waffles
---

Image credit: Hay Gelato
Tucked away in a quiet Bedok North neighbourhood is Hay Gelato, a hole in the wall dessert cafe with gelato that could rival those from the big leagues. Creamy and decadent with a luscious mouth feel, their scoops are best paired with the fresh, housemade waffles – crisp on the outside and fluffy within.
Besides timeless classics with an elevated twist like Roasted Cacao and Vanilla Salt, they also have intriguing flavours like Yuzu Ginger and the hot-selling Balsamic Strawberry.
Address: 136 Bedok North Avenue 3, #01-148, Singapore 460136
Opening hours: Tue-Sun 1PM-2AM (Closed on Mondays)
---
10. FRY Rooftop Bistro & Bar – Al fresco dining with fancy bar bites
---

Image credit: FRY Rooftop Bistro & Bar
For solid bar grub, a bit of tipple to accompany your conversations, and crisp views to seal the deal, head to FRY Rooftop Bistro & Bar over at Club Street. It's a quick five-minute walk from Chinatown MRT, and the al fresco area offers views of quaint shophouses against towering skyscrapers.

Image credit: FRY Rooftop Bistro & Bar
Instead of just throwing the standard types of bar bites and drinks onto their menu, their food and alcohol offerings have been carefully curated such that you can pair the flavours harmoniously. Try out their Chicken Roulade, featuring tender rolled chicken stuffed with spinach and mozzarella cheese.
Address: 96B Club Street, Singapore 069464
Opening hours: Mon-Sat 4PM-10.20PM (Closed on Sundays)
FRY Rooftop Bistro & Bar website
---
Lend your support to mental health initiatives with imPAct@Hong Lim Green
---
From casual hawker eateries to swanky bars and cosy cafes, the above list of F&B businesses has partnered with imPAct@Hong Lim Green to support mental health initiatives. All you have to do is dine in at or takeaway from these businesses on 10th October 2021, and 10% of the proceeds that day will go straight towards funding complimentary emotional support sessions for the community. For businesses that are not operating on Sunday, proceeds from 9th October will be contributed to this cause instead.
Not only will you be lending your support for underprivileged Singaporeans to get mental health welfare, you will also be doling out much-appreciated help to local F&B businesses who have gone through one hurdle after another, no thanks to the pandemic.

Japanese Pastel Nagomi Art is a therapeutic art trend making use of soft pastel
Image credit: Zundeng Art
As part of imPAct@Hong Lim Green's Mental Wellness Campaign, imPAct will also be rolling out a series of other online programmes in celebration of World Mental Health Day. These include a webinar on Mental Wellness, Functional Yoga and Zumba Toning classes to promote an active lifestyle and healthier mind, and Japanese Pastel Nagomi Art for you to destress.
Set aside some time this October to take part in a programme where you can learn more about mental wellness and pick up tips for better self care, or enjoy a meal which allows you to support a worthy fund at the same time.
These carefully curated initiatives allow everyday Singaporeans to contribute towards better mental health awareness and care for ourselves, as well as the community. If you wish to contribute even more to the mental health initiatives, you can also make a donation directly through giving.sg. 
---
This post was brought to you by imPAct@Hong Lim Green.
Cover image adapted from (L-R): @thesocialspace.sg, @makahhye, @teabrary.official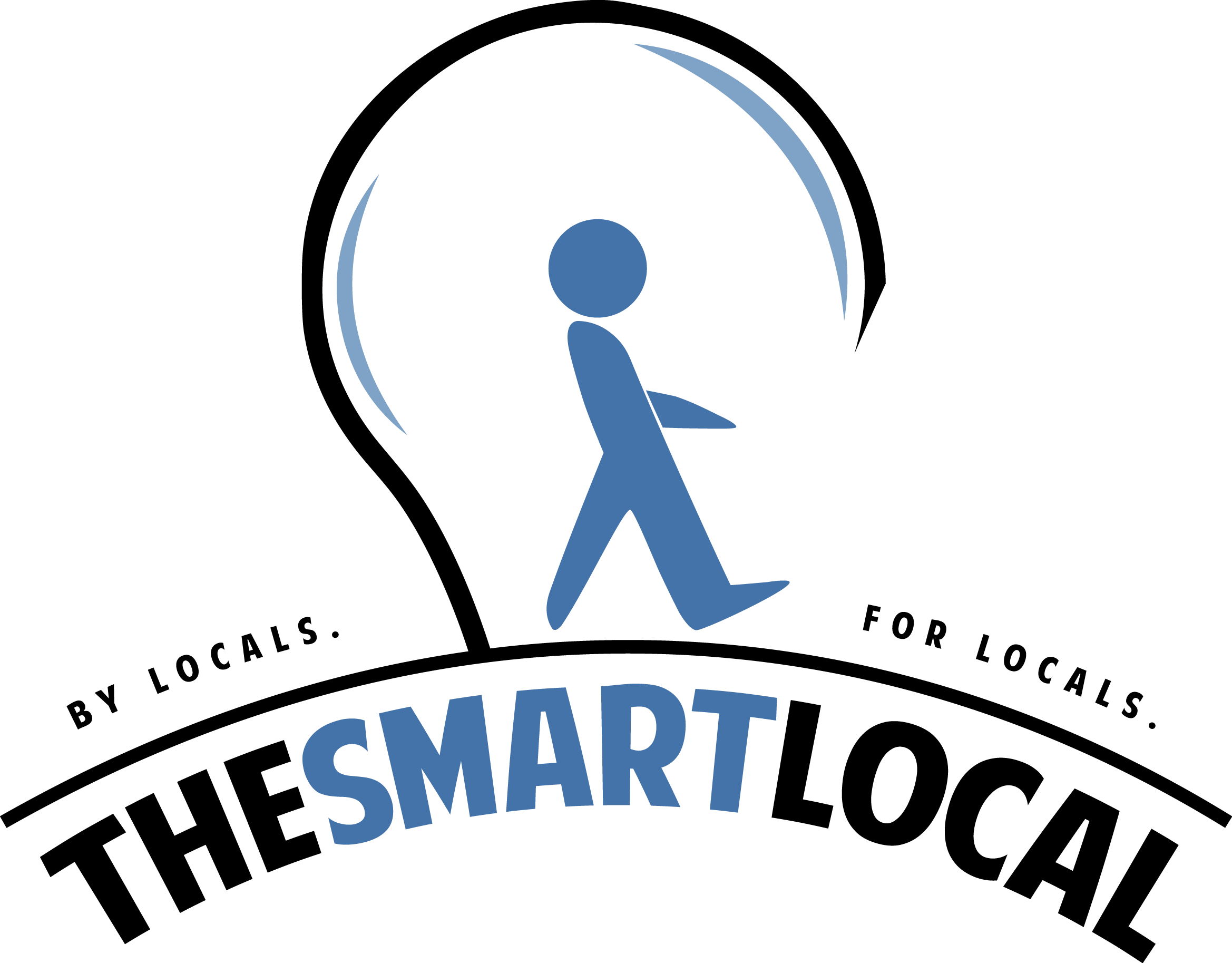 Drop us your email so you won't miss the latest news.