Food spots in Guoco Tower
---
Returning to the office means office workers are once again faced with the age-old dilemma of what to eat during their lunch break. Thankfully, if you're near Guoco Tower, there are a variety of food spots ranging from Japanese wagyu to spicy Sichuan available for you to quell any cravings or to switch things up occasionally. 
---
1. Experience Japan with the travel-themed JAPAN RAIL CAFE
---
For those missing the excitement of travelling overseas, perhaps a visit to JAPAN RAIL CAFE can help scratch that itch. As a one-stop hub for everything Japan related, this is where you can get to learn more about Japanese culture through their specially curated menu of the month. There're also snacks and condiments like octopus crackers and oiled mackerel in Japanese plum that have been exclusively imported from Japan.
The cafe features a different prefecture or theme every month, with Kanagawa Prefecture headlining the month of September. Apart from information brochures about the place, the cafe also imports items exclusive to that region.
This September, look forward to fresh fruit jelly made from the Shonan Gold citrus exclusive to the Kanagawa region, along with other Kanagawan handmade crafts such as coasters and hand mirrors. 
And for October, JAPAN RAIL CAFE will be showcasing  "Rail Travel in Japan". Despite travel restrictions, you can still experience a slice of life in Japan with their selection of ekiben-inspired bentos, which are bento sets sold specifically on trains and train stations in Japan. 
Since the featured prefecture changes monthly, do remember to check their website for the month's featured prefecture to get your hands on snacks you might miss.
The cafe's carefully crafted menu reflects what dining in Japan is like, just short of flying there. Their signature dish is the JAPAN RAIL CAFE Plate ($17 nett), a dish starring omusubi, a specific type of onigiri that is triangular in shape. The omusubi is featured in the menu to reflect the history of Japanese railways as it was the first type of food allowed on trains.
In terms of beverages, the Kyoto Uji Matcha Latte ($6.20 nett) trumps regular matcha drinks, as Uji is the historical home of matcha. Tea brewers from this region have hundreds of years of experience producing the best matcha available. 
Address: 5 Wallich Street, #01-20, Guoco Tower, Singapore 078883
Opening hours: Mon – Thu, 11AM-9PM | Fri & Sat, 11AM-9.30PM | Sun 11AM-8PM
Telephone: 6385 5422
---
Fire up your taste buds with spicy grilled fish at Little Fisher
---
With mala being all the craze still, adventurous foodies would be delighted to know that Guoco Tower has their own spicy haven. Little Fisher serves authentic Sichuan dishes, with the stars of the show being their hot and spicy grilled fish sets. 
You don't have to worry about the spice level being too hot to handle, as there are plenty of flavour choices that can accommodate those who like just a bit of heat and those who prefer kicking things up more than a notch. Tuck into their Grilled Fish with Sichuan Handmade Tofu ($14.90) for a true heat test or the Grilled Fish with Fresh Green Pepper Topping ($11.90) for milder spices, both of which are perfect to have during rainy weather.
Address: 1 Wallich Street, #B2-30, Guoco Tower, Singapore 078881
Opening hours: Mon – Sat, 11AM-9PM | Sun 10AM-9PM
Telephone: 6908 6866
---
Unwind with free-flow booze at Syohachi Yakiniku
---
Imagine kicking back after a long day at work with some ice cold beer and premium grilled meat. If this sounds appealing to you, then check out Syohachi Yakiniku, a yakiniku buffet restaurant that comes with free-flow booze.
Their buffet options include a Yakiniku Ala Carte Buffet ($68++ per pax for dinner) and a A5 Wagyu Beef Ala Carte Buffet ($80++ per pax for dinner). Diners for the first buffet each get a tasting platter, where you can take your pick from options like premium Japanese A5 wagyu, tiger prawns or short ribs.
Those who opt for the indulgent A5 wagyu buffet will instead be served six different heavily marbled slices of beef. Be sure to come prepared with an empty stomach, as both buffets also include 120 minutes of feasting on unlimited servings of 90 sides, including thick slices of pork belly and Japanese squid.
Wash everything down when you opt for their 2-hour free-flow beer ($26++ per order of set buffet).  
There's also a variety of side dishes that come with the buffet, such as fatty tuna, sesame chicken wings, and gillette oyster.
Address: 5 Wallich Street, #01-13, Guoco Tower, Singapore 078883
Opening hours: Sun – Thu, 11.30AM-3PM, 5PM-11PM | Fri & Sat, 11.30AM-3PM, 5PM-1AM
Telephone: 9431 8804
---
Enjoy a romantic meal or reconnect with friends at Dusk X Dawn
---
The CBD area isn't just strictly for business, as Dusk X Dawn will prove to be a restaurant worthy for you and your partner to spend a romantic evening at. Their extensive menu ranges from Western favourites, such as Wagyu Striploin ($55) to local delights like Nyonya Chicken Rendang ($17) and Sambal Squid ($19).
Round up your meal with a classic dessert like their Dark Chocolate Lava Cake ($16) or you can opt for a local-French fusion option in the Pandan Crème Brulee ($13).
From left to right: Tempura Love, Pork-King Good Platter, Grilled Seafood Melody
And if you're here with four other friends or you have the stomach of four other friends, you can opt for the gigantic sharing platters that come with discounted prices for their beers and wine. Each platter has its own theme to it, such as Grilled Seafood Melody with salmon, stuffed squids, and prawn skewers or Pork-King Good Platter with pork fingerlings, short ribs, and pork crackling. Platters start from $35 for a Small (for 2-3 pax) and $55 for a Large (for 3-5pax).
The names of their beers are derived from iconic songs, such as Blackpink's How You Like That and Bon Jovi's It's My Life.
Buckle up for their happy hour offering, where you can take your pick from eight freshly-brewed local artisan beers priced at $9 each from 11.30AM – 8PM daily. If you've run out of booze, fret not as their house pours are available at 20% off during the same timing. 
The savings extend to lunch time with their set lunch promotions, where you can enjoy a 2-course meal for $28 or a 3-course meal at $38 from 11.30AM – 3PM daily. Create your perfect lunch by mixing and matching from their list of signature appetisers, main, and desserts. 
Address: 5 Wallich Street, #01-17/18, Guoco Tower, Singapore 078883
Opening hours: 11.30AM-10.30PM, Daily
Telephone: 6970 7888
---
Bonus: Try oxygen and cryotherapy treatments from Korea at Porcelain Spa
---
While most of us choose to chow down during lunch break, you can instead opt for a glow-up session with Porcelain Spa and their wide range of facial spa treatments which lasts from 30 minutes up to two hours.
It doesn't matter if your face is oily, dry, or you have combination skin – a trained aesthetician will evaluate your skin first before giving you recommendations on treatment options available.
These range from removing dead skins and clogged pores with their signature OxyRevive Facial Treatment ($212.95) to a high-tech Cryotherapy ($298.55). The latter involves medical-grade technology imported from Korea that helps to firm up your skin by chilling its surface and improving circulation.
Address: 7 Wallich Street, #01-02, Guoco Tower, Singapore 078884
Opening hours: Mon – Fri, 11AM-9.30PM |  Sat – Sun, 9.30AM-8PM
Telephone: 6386 5388
---
Things to eat and do at Guoco Tower
---
Be it an evening of knocking back a couple of beers with your colleagues, or a romantic dinner date with your partner, there're still so many things to enjoy even after work. Here at Guoco Tower, there is no shortage of dining options, and you're sure to find something that suits your palette. 
And while working from home has its benefits, one of the things that is sorely missed is the lack of interaction with our friends and colleagues over a hearty lunch break. Guoco Tower should definitely be on your list of locations to visit once you've transitioned back to work in the CBD.
Address: 1 Wallich Street, Singapore 078881
Opening hours: 24/7
Telephone: 6386 8322
---
This post was brought to you by Guoco Tower.
Photography by Milim Tay.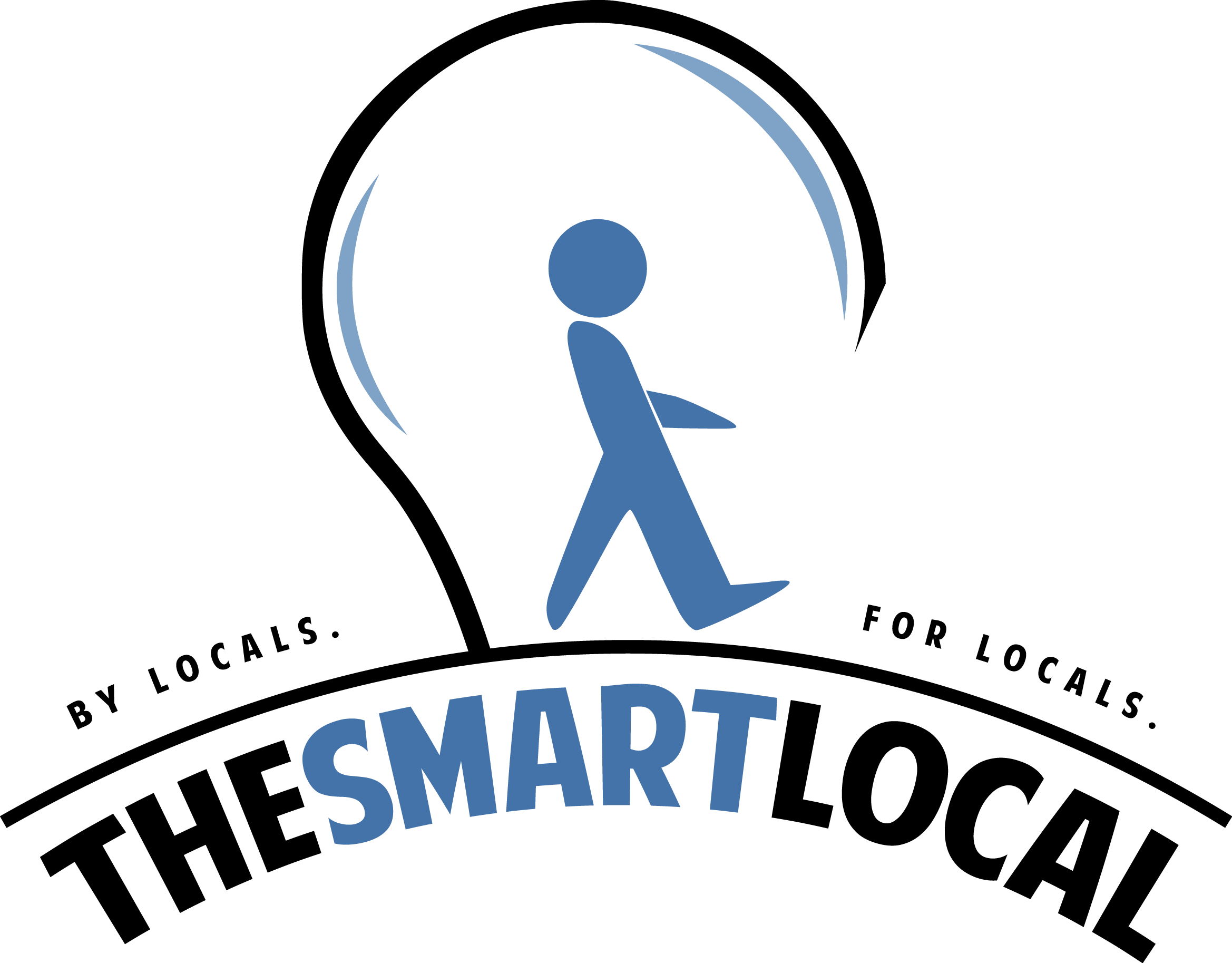 Drop us your email so you won't miss the latest news.