Yacht rentals in Singapore 
---
Let's face it – Singapore isn't quite the first place that comes to mind when we think of island life. But look beyond the glossy CBD buildings and rows of HDBs and you'll realise that there are some gorgeous Singapore islands and local beaches to satisfy that wanderlust while you await your next vacay. 
The best way to explore these in total comfort? A yacht, of course. Head out to sea with these yacht rentals for a quick getaway, where you'll quite literally, be overseas.
---
1. Marine Bookings – BBQ grill & karaoke onboard
---
The 43-foot Advant Yacht by Marine Bookings has a massive upper open deck and comes complete with comfy bean bags so you can do what you do best: chill.

Image credit: @advantyacht via Instagram
Simply gather up to 28 of your besties and bring them onboard for a day of kayaking, surfing, fishing, and BBQ-ing your fresh catch. This beauty is available for parties, corporate vents, weddings, and even short getaways. It's also dog-friendly so your furry pals are welcome.
There's even a karaoke setup with a surround sound system for you to play Celine Dion all day long.
Price: From $1,500 for 28 pax ($53.57/pax)
Departs from: ONE°15 Marina, Sentosa Cove
Book The Advant Yacht.
---
2. White Sails – Snorkelling & kayaking at Lazarus
---
We often associate snorkelling and kayaking with beach getaways in Phuket or Bali, but you can just as well do those activities in Singapore, from a private yacht, no less.

Image credit: Klook
White Sails takes you to the picturesque island of Lazarus and its quiet beaches of powdery white sand. Snorkel in the deep blue or fit in some exercise aboard one of their 2 kayaks to explore the sweeping lagoon of the island. Bathroom and shower facilities are also provided on the yacht to clean up after!
Image credit: White Sails
Water sports always get tummies rumbling, and you can dabao your own food onboard or even engage your own caterer for your event. 
Price: From $599 for 10 pax ($59/pax)
Departs from: ONE°15 Marina, Sentosa Cove & Marina at Keppel Bay.
Book a yacht charter with White Sails.
---
3. Clipper Heritage – Stand-up paddleboards & inflatable water floats
---
The idea of simply sitting back and chilling suits some of us, but if you prefer your "yachtcation" to be jam-packed, wave goodbye to any semblance of a sedentary life with Clipper Heritage's No Name One.

Image credit: Yachtly
Everything you could possibly need for a day of fun in the sun, this yacht has. Hop on a stand-up paddleboard to explore the waters or lie on their inflatable floats to soak up some vitamin D. A double-seater kayak, free-flow of soft drinks, and ice will also be provided.

Lounge area.
Image credit: Yachtly
Snappers, mackerels and groupers are some of the common fish in Singapore's waters – so also try your luck with fishing, with 2 fishing rods and prawn bait provided upon request. You may just find yourself with some fresh catch of the day to enjoy for dinner.
Price: From $702 for 18 pax ($39/pax)
Departs from: Marina at Keppel Bay

Book Clipper Heritage's No Name One.
---
4. Power Catamaran – Spacious yacht with large deck 
---

Image credit: Yachtly
Measuring 53ft long, Power Catamaran's Kingdom is a mammoth in the yacht world. On a regular day, this catamaran fits a whopping 35 people, and is large enough to smoothly cruise through the open seas, and comfortably take you from Singapore all the way to Thailand. That's something to KIV for future trips! 

Image credit: Yachtly
For now, other than lounging on their spacious decks or sippin' on a drink in their expansive outdoor cockpits, you can head on up to the flybridge on the second level to enjoy 360-degree panoramic views of your surroundings as you sail around Singapore.
A fully air-conditioned interior with a lounge, kitchenette and wine cellar will also be waiting indoors, should you decide it's time to take a break from the sun.

Image credit: Yachtly
The recommended itinerary will let you dock the yacht at one of the Southern Islands for 3 hours, before continuing your cruise along the Marina Bay skyline, and then heading back to shore.
Price: From $1,080 for 30 pax ($36/pax)
Departs from:  ONE°15 Marina, Sentosa Cove
Book Power Catamaran's Kingdom.
---
5. Royal Albatross – Dinner cruises at & after sunset
---
We're always on the lookout for the next romantic restaurant, from ones with unblocked panoramic views to scenic ones of Singapore's waterfront. Impress bae for your next date with a sunset dinner cruise on the Royal Albatross. 
Choose between either a buffet dinner with free flow drinks while the ship cruises by the sparkling city lights, or a romantic 4- or 7-course meal as the sun goes down.  

Image credit: @royalalbatross via Instagram
The superyacht is Singapore's only tall ship, a.k.a. an old-world style boat, with large sails and towering high masts. If you're wondering, the latter is open for visitors to climb up, at a fee of $38. 
Price: From $125/child & $225/adult
Departs from: Resorts World Sentosa
Book Royal Albatross' Sunset Dinner Cruise.
---
---
You'll feel like a baller aboard this luxe yacht, which comes equipped with a full kitchen, 4 ensuite cabins, a surround sound system, floats, kayaks, nets, and a flybridge.

Image credit: @bluestaryachtsg via Instagram
But that's not all. Blue Star Yachting's Sunreef catamaran can even host and cater a buffet for a huge party of 50 people. Choose between a range of BBQ menus and light bites (from $35/person), take a seat, and let the onboard chef whip you up a plate of sizzling surf and turf. 

Image credit: @bluestaryachtsg via Instagram
At 62ft, this spacious yacht can be rented for casual parties on weekdays, weekends, and overnight, as well as a mini 5-day trip to Tioman Island in Malaysia. You can even book a bougie dockside party from $400/hour if you aren't keen on setting sail.
Price: From $3,000 for 10 pax ($300/pax)
Departs from: ONE°15 Marina, Sentosa Cove
Book the Sunreef at Blue Star Yachting.
---
7. Marina at Keppel Bay – Elegant yacht interior & open decks
---
With 7 yacht charters to choose from, you can live out your luxury yacht dreams at Marina at Keppel Bay. They've got options ranging from the 40ft Sunrider that hosts up to 16 pax, to the massive 62ft Ping Lady which can set sail with 40 pax onboard. 

The Ping Lady is so spacious, it feels like a massive hotel suite on water.
Image credit: Marina at Keppel Bay
Whichever you go for, rest assured that you'll be sailing in total comfort. We're talking about air-conditioned cabins that include ensuite restrooms, living areas, sunbathing decks, and even sleeping quarters. The larger yachts even have dining areas for a comfy meal. 
Activities such as kayaks, floating mats, stand-up paddleboards, karaoke systems, and snorkels are included, depending on which yacht you charter. 
Price: Enquire with establishment
Departs from: Marina at Keppel Bay
Book a yacht charter with Marina at Keppel Bay.
---
Bonus: Trident Marine Asia's Jolly Buddy – Self-driving bareboats
---
Okay, so technically this one's not a yacht, but adventure lovers will swoon over this small but mighty bareboat.

Image credit: @tridentmarineasia via Instagram
Aptly named the Jolly Buddy, this monohull yacht can carry up to 7 people out to the open sea for as little as $250 half a day. It's perfect for a day of fishing or island hopping. Just note that the boat doesn't come with entertainment, but you're free to bring food, drinks, and your pets. 
The Jolly Buddy comes with a captain so you can relax under a shaded canopy without having to worry about navigating the boat. But if you have a boat license, feel free to be the captain yourself.  
Price: From $250 for 7 pax for half a day ($36/pax)
Departs from: ONE°15 Marina, Sentosa Cove
Book the Jolly Buddy.
---
How much does it cost to rent a yacht in Singapore?
---
But first, let's get down to business on the question that's on everyone's mind. Yacht rentals in Singapore aren't as expensive as they seem – at least, not if you're going in a group. Renting a private yacht for the day costs between $599 and $3,000 upwards. The cost usually depends on the type of yacht, services, facilities, and activities that are included.
We know what you're thinking now – how much does a yacht party cost in Singapore? Pretty much the same as above. All you need to do is check if the package you're signing up for comes with food, beverages, and entertainment such as a sound system or water sports equipment. 
In any case, most yacht rental companies either allow you to bring your own food and music, or provide catering as an add-on. 
---
How to rent a yacht in Singapore?
---
It's relatively easy to rent a yacht in Singapore. Contrary to popular belief, you don't necessarily need to be a member of a yacht club nor have affluent connections in order to rent one. Most yacht rental companies allow you to make bookings on their website – just like how you would with a hotel or flight. 
---
What facilities are available on the yacht? 
---
Most yachts listed here are decked out in modern day comforts such as air-conditioned cabins, kitchenette, living areas, and ensuite restrooms. Some have shower facilities as well – a perk that'll serve you well if you plan to stop at an island and jump into the water.
Many yacht charters also provide onboard entertainment such as kayaks, water mattresses, and stand-up paddleboards. Some are able to provide barbecue facilities for you to DIY your own meal, too. 
---
Treat yourself to a yacht trip in Singapore
---
See the line where the sky meets the sea? If it calls you like it did Moana, then indulge in one of these yacht packages for a trip out to sea.
Plenty of options are available, from relatively budget-friendly options to extravagant experiences to splurge on.
Or check out these alternative activity ideas in Singapore:
---
Cover image adapted from: @royalalbatross via Instagram
A portion of this content may contain referral links to products. However, all opinions are ours.
Original article published on 21st October 2020. Last updated by Jessica Fang on 20th June 2023.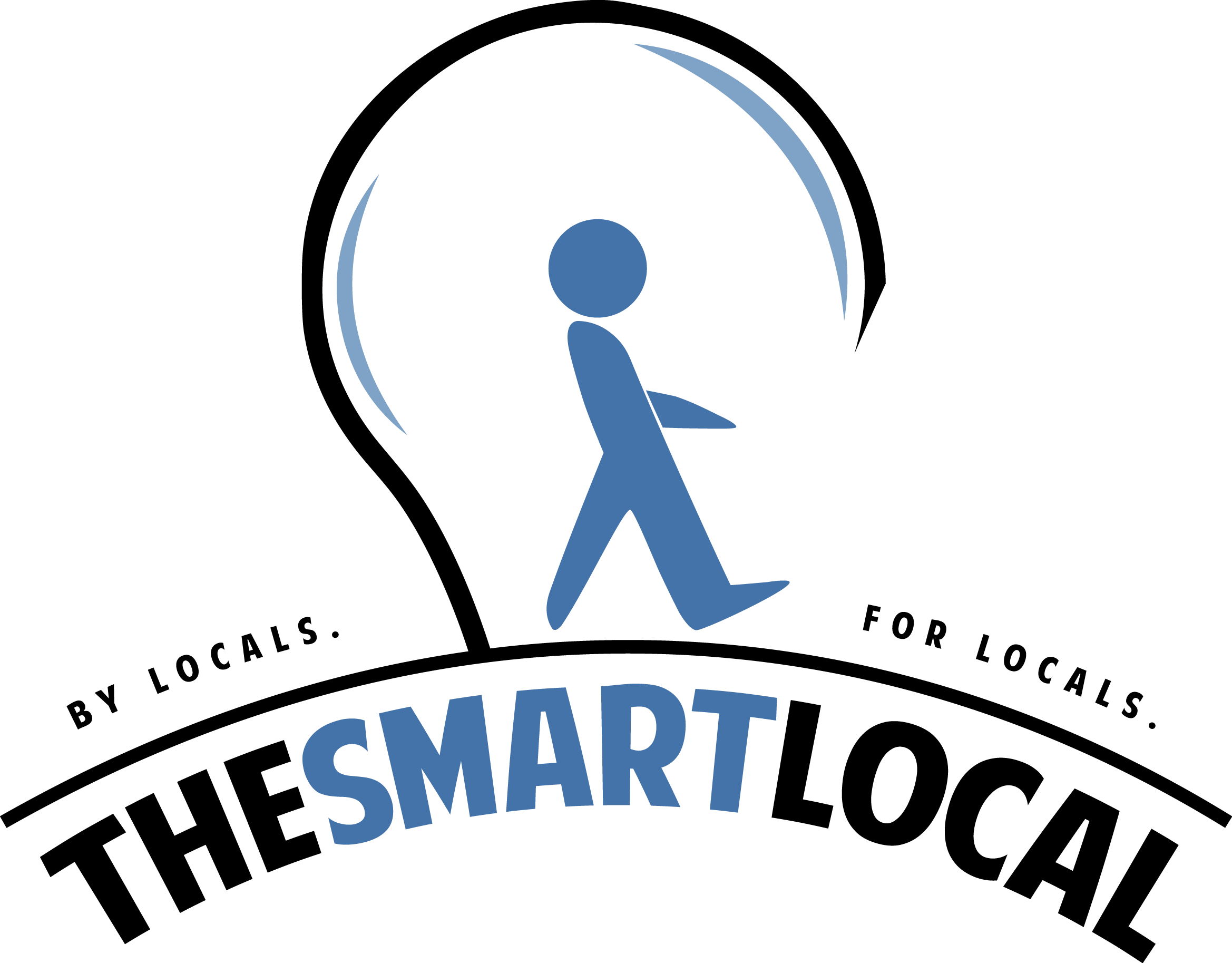 Drop us your email so you won't miss the latest news.