A Guide To Lazarus Island
If you consider yourself a beach person, but always dread going to the only two decent options Sentosa and East Coast Park because you're more likely to drown in a sea of people than in the real sea… maybe it's time to consider Lazarus Island for your next island getaway.
If you are a Lazarus Island virgin, these two magic words will set your heart racing – serenity and cleanliness. You'll also be thrilled to know that Lazarus Island is a jaw-dropping 15-minute boat ride away from the Marina South Pier. That's like taking a bus from Far East Plaza to Marina Square.
While Lazarus Island isn't entirely a wallflower on the internet, there's still relatively little information out there about this undiscovered island. So if you're someone who needs a little push to start exploring a place, fret not because we've compiled a list of things that you can do in Lazarus Island which will make your day trip as fun as it could possibly be.
We think that Lazarus is the new Coney Island – and you will see why.
1. Unleash your inner cat lady
If you're someone who gets thrilled at the sight of cats, you're going to love what you're going to see on the way to Lazarus Island: before the bridge linking St John's Island to Lazarus Island, almost impossible to miss are these adorable feline creatures. A bunch of stray cats started running towards us the minute we crossed the jetty, and begged for attention – not that anyone's complaining.
Having done some research on the island before we set off, we knew that there were going to be numerous stray cats there. So coming prepared, we took out some cat food, and fed them while stroking them like crazy cat ladies. There has also been much talk on the Internet about the one-eyed cat (or the Pirate Cat) on Lazarus Island, and we were lucky enough to meet it!
Tips to befriend cats:
1. Bring cat food. We recommend wet food over the dry ones as they didn't seem too excited when we fed them. Things were completely different when some visitors came along and fed wet food.
2. Approach with caution. Don't attempt to chase or make inappropriately loud sounds for fun.
Directions:
Walk approximately 100 metres from the jetty and you'll be welcomed by lush greenery. The cats will probably greet you before you reach, so let them be your guide
2. Throw your troubles to the wind in a kite-flying adventure
Too often we try flying a kite in Marina Barrage and other parks only to fail due to to the hot and humid weather in Singapore. Or worse still, get photobombed by some aunties yelling and chasing after playful kids. The struggle is very real.
If you're planning to visit Lazarus Island, bring a kite along with you because over there your kite-flying success is almost guaranteed with the never-ending flow of sea breeze.
What's more, you wouldn't need to worry about running into other people or getting your kite tangled with a stranger's, because the island is so quiet – you practically have endless space to run around and fly your kite with the least disturbance.
3. Take a therapeutic stroll down the beach
Every time we excitedly plan a trip to East Coast Park or Sentosa, we usually end up getting disappointed or near disgusted with the rough and littered sand that becomes uncomfortable to walk or lie on.
Having imported thousands of cubic metres of unimaginably soft white sand from Indonesia, the home of tropical getaways, Lazarus Island might just be your new favourite beach chill-out spot.
Top this up with the tranquil, clear blue waters and a relatively empty beach, – taking a stroll by the beach will be therapeutic on a whole new level.
You'll also be thrilled to know that every grain of sand on the island has been checked for sandfly eggs, so you won't have to worry about getting saddled with all those pesky little bites.
Put on your straw hats, shades, your comfiest shoes, and you're ready to go. On the day we visited the island, we weren't exactly alone. There was a group having a yacht party out at sea, and they were blasting music out loud. It actually made the atmosphere a little more lively, and the stroll more enjoyable.
4. Picnic on Singapore's most secluded beach
No beach trip is ever complete without a picnic. Picnic essentials and tasty morsels should be at the top of your Lazarus Island pack list, with numerous coconut trees lining the beach, you'll be able to find a shaded – and secluded – spot in no time.
In case the weather isn't a good sport that day, there's a shelter nearby as well, so you don't have to worry about cutting your blissful picnic short!
Don't forget to dispose of your trash responsibly! It would be a terrible thing for Lazarus to lose its sparkle. There are very few trash bins around the island, so if you don't see any in your proximity, please hold onto your trash until a wild one appears. Thanks in advance!
Note: There are no facilities on Lazarus Island (not even toilets!), so you might want to load up on wet tissues, hand sanitiser and other survival necessities.
Kicking back to the sound of crashing waves, with good food and company? Sounds like the perfect picnic in the making.
5. Work on your tan in the comfort of your own private beach  
If you're one of those self-conscious people who are dying for a tan, but hate the idea of suntanning in the open at the mercy of prying eyes, then Lazarus Island is the perfect place for you.
All the essentials are present: the sun, the soft sand, the sound of the sea. The only thing missing is the annoying crowd you so hate. You practically have the entire beach – or even the island – to yourself, and you can bet on getting your desired tan in peace.
Even with the hot sun, the sea breeze is so strong, you'll can easily find yourself lulled into a deep slumber within minutes. Just make sure that you don't get too carried away sleeping – cause if and when you do – you'll wake up looking like a lobster.
6. Put your fancy floats to good use
For all the float-lovers out there, we know how difficult it can be to bring our floats to public pools or even the beaches.
Either they're not allowed, or it's far too crowded to float around without crashing into others. On Lazarus Island, there's no time, and need to worry about that. Since it's so deserted, you can relax on your float for as long as you want to in the deep blue sea.
Moreover, if you're going to be taking some photos, you'll be sure to fool all your friends into thinking that you're having a holiday in some exotic location.
7. It can be your new pre-wedding shoot location
Scrap Upper Peirce Reservoir, Marina Barrage, or even Tuas Avenue that has been gaining popularity for its lalang field. Lazarus Island can be a fresh and unique addition to your list of pre-wedding shoot locations.
With Bintan-esque backdrops, and tropical holiday vibes, braving hours in the sun for this will be well worth it when you see the processed shots. Choosing Lazarus Island as one of your pre-wedding photoshoot locations will also be cost-friendly, so what else is there to hesitate about?
While you might be able to spot any photogenic spots when you first arrive, you know what they say – beauty is in the eye of the beholder. If you're willing to venture a little deeper, picture perfect opportunities are abound.
Clear waters, luscious greenery, pastel skies, and even cats to add a little more life to your photos – what more can you ask for?
8. Take a leaf out of Jungle Book and immerse yourself in nature
With all the hustle and bustle in Singapore, it can be really difficult to find a place for a breather without being distracted by noise of urban life.
Lazarus island is not just about the beach life, but is also a lush garden sanctuary for those who need some rest and relaxation. There is no shortage of wooden benches for you to just sit and laze your afternoon away with friends and family. In addition, you're unlikely to get a strong mobile signal,so you'll have no choice but to truly immerse yourself in nature in its purest form.
Sounds like the perfect family outing for workaholics who never seem to be able to peel themselves away from their desk or their phones.
And the best part? Your bosses will not be able to reach you for last-minute assignments.
9. Enjoy fresh coconut juice right from the source
Whether you're on the island for a shoot or to simply relax and have fun, the weather can get a little unbearable at times and it's going to be essential that you stay hydrated. It's also going to be inevitable for you to crave for refreshments in the form of coconuts – well-known to be nature's best sports drink.
As part of a redevelopment plan a few years back, 1,000 mature coconut trees were planted around the island. It can be really tempting to climb up one of them to get some coconuts for yourself when you're running out of drinks, and mildly desperate; but if you're not careful, you could get seriously hurt.
There are also a lot of coconuts lying around, so if you're handy enough, you might be able to crack a couple open with your picnic cutlery.
Alternatively, you can always ask the friendly ferry staff hanging around for help – that's what we did! They were very willing to share their coconuts with us too. No words could describe how thankful we were to have been able to drink coconuts after hours in the heat.
Nothing beats having fresh coconut juice right from the source, unless it comes chilled, of course.
10. Explore the island during low tide
If taking #OOTD pictures is your thing, this colourful boat anchored slightly off shore will make the perfect backdrop for your Lazarus Island #OOTD. When the tide is low, head out and strike a few of your signature poses by this photogenic boat.
You can finally unleash your inner model without strangers judging you. And with such a unique backdrop, all your friends are going to be SO curious as to where you were.
The boat might not look as appealing from afar, but don't belittle it; you'll be amazed by your photograph results. I suppose it's true that beauty can be found in the smallest most insignificant things as well. If you're fortunate enough, the good weather could give you a shot that'll look right out of a Maldives resort pamphlet.
11. *BONUS* Throw a yacht party at Lazarus Island! 
If you're feeling extravagant, you can even book throw a yacht party out at sea. Anchor your yacht anytime and take an invigorating dip in the sea, or make good use of the BBQ grill and Karaoke system onboard. The next time you're planning an intimate bachelorette or birthday occasion, Lazarus Island is a place you'd want to keep in mind.
Most cruise rental companies offer the Lazarus Island route. Simply hit them up to enquire about the rates. Find out more here!
Your new island getaway
The next time you find yourself with spare work leave or a long weekend on your hands, don't just settle for the usual beach spots. That's like settling for plain peanut porridge when you can have lobster porridge.
Try something different. Reward yourself with a little peace and quiet by immersing yourself in the sights and sounds of nature – the few things that are hard to come by these days, especially when we're always tied down with work.
Give Lazarus Island a shot. Spruce up your morning run with a different scenery, spend the day fishing with your friends, or trek through the sparse, deserted island for the first time ever. You won't leave disappointed.
Odysseys await 
When it comes to beach vacays, packing appropriate footwear for the job can be a real headache. On one hand, you want the traction and protection sports shoes can offer; but on the other, they're often chunky and it's hard to find a pair that goes with just about any outfit!
From the invention of the world's first boat shoe to a full collection of sea-tested lifestyle products, Sperry equips all those who believe the best stories are written with their feet. Sperry celebrates adventure, and encourage individuals to venture out of their comfort zones with wonder in their eyes, and treat each day as an odyssey.
On Beatrice: Firefish Seaweed Boat Shoe
On Fauzi: Bahama 2-Eye Ballistic Fashion Sneaker in Navy
On Beatrice: Sayel Away Hemp Canvas
On Fauzi: Authentic Original 2-Eye Boat Shoe
On Beatrice: Firefish Nubby Canvas
On Fauzi: Authentic Original 2-Eye Boat Shoe
On Beatrice: White Seaside Perfs
On Fauzi: Flex Deck CVO in Orange
On Beatrice: Katama Fray Nubby Canvas
On Fauzi: Striper SO Chambray Fashion Sneaker
Whatever your outfit, a pair of these bad boys will instantly amp up your look, making you look fly like a G6. While boat shoes are their specialty, you'll find that Sperry also offers a range of beach-hardy footwear in other fashionable styles like sandals, canvas shoes, loafers, flats and even slippers.
Those featured in this guide kept our feet safe from insects bites, the jagged surfaces of rocks and even aided us in our attempts to scale those coconut trees. Like picnic essentials, coming prepared almost guarantees you a good time.
Visiting Lazarus Island for the first time
Directions can be a complete nightmare, especially if you're not street smart. We found little information on the internet, so follow ours and you shouldn't go wrong.
Take the train to Marina South Pier and take Exit B. The Marina South Pier terminal is right outside the exit, where you'll be able to purchase your tickets to St. John's Island.
There is no direct ferry to Lazarus Island, so you'll have to take the ferry to St John's Island first, before walking in to Lazarus Island by foot. The walking journey should take about 10 minutes.
There is only one ferry to and fro St John's Island on weekdays, which departs at 10.00am and 2.45pm from Marina South Pier and St John's Island respectively. There are more ferry services on the weekends, which means more people. Refer to the timings here to take your pick! Two-way tickets are priced at $18 each for adults, and $12 each for children aged 1-12 years old.
If the fixed ferry schedule doesn't suit your timings, we recommend charting a personal ferry. You can contact Singapore Island Cruise at 6534 9339 for more information and rates. Our chartered ferry for 5 cost about $250. Have fun!
Win your very own pair of Sperry shoes! 
Update: The contest below is now over!
Sperry is looking for intrepids – modern-day explorers with a passion to discover even on a land as small as our little red dot. Share your everyday 'odysseys' on Instagram and stand to win a pair of Sperry footwear worth up to $249!
Your post should depict an adventure that is beyond your comfort zone, a place you're visiting for the first time, and activities you have never attempted before. Here's how it works:
1. Share a photo on Instagram in line with the theme above
2. Switch privacy settings to public
3. Include the hashtags #SperrySG & #MyOdyssey
4. Write a short caption to describe the "odyssey" depicted in the photo
This contest runs from 1 May – 1 June 2016. 5 grand prize winners will walk away with a pair of Sperry footwear each, and 20 consolation prize winners will receive a $20 voucher. Winners will be announced on Royal Sporting House's Facebook page by 6 June 2016.
For more outdoor adventures in Singapore:
---
This post was brought to you by Sperry.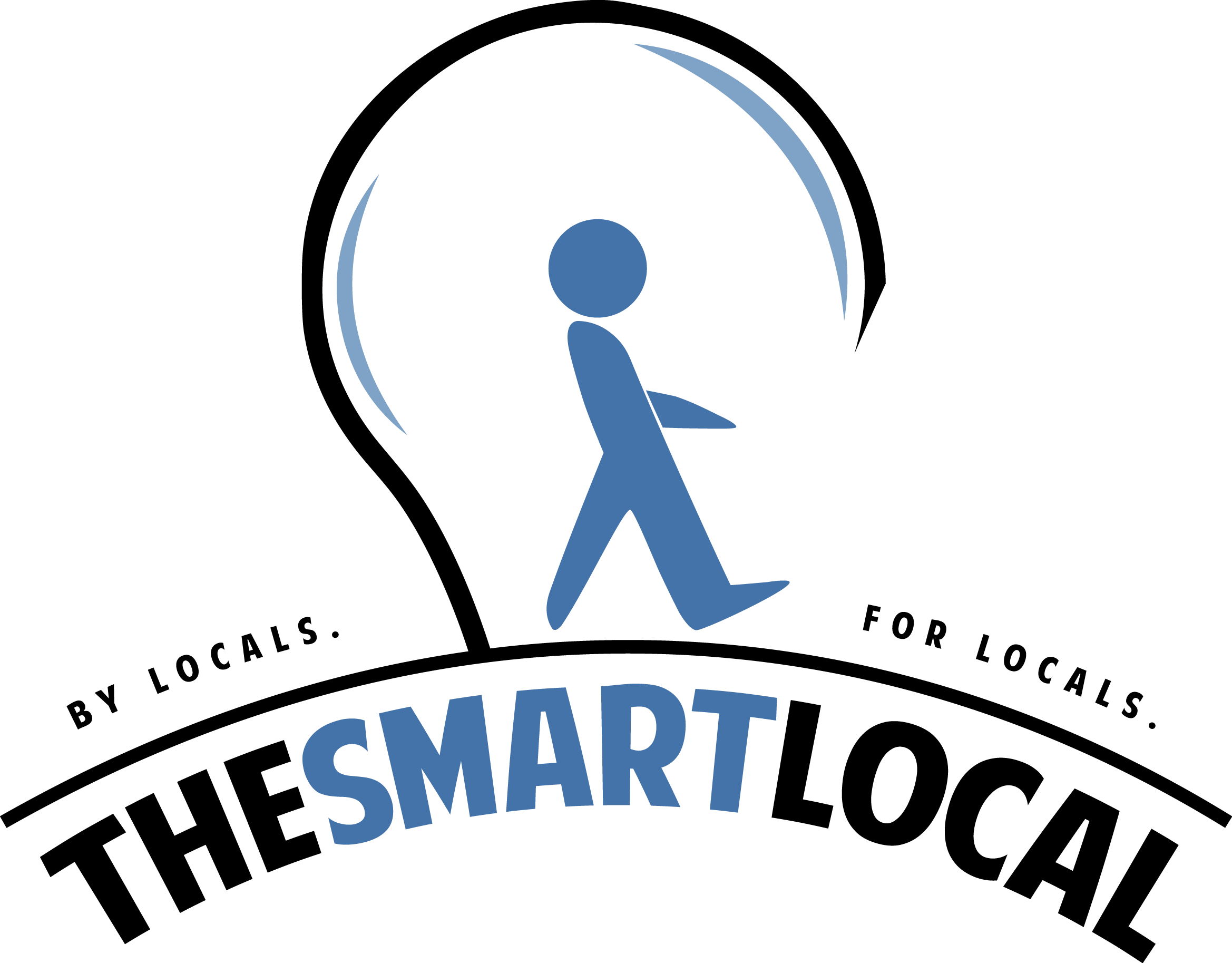 Drop us your email so you won't miss the latest news.