Solo date ideas in Singapore
---
There could be many reasons why you're single. Perhaps you're not ready for a relationship, are still holding out for "the one", or simply have – if you're willing to admit – no game. Whatever the case, there's no reason why singles should have to miss out on the thrills and TLCs of dating.
Going out alone might seem lonely at times, but truth be told, you're often your own best company. Plus, with these 9 solo date ideas that have bona-fide "me, myself, and I" activities, you won't have to feel unnecessarily awkward or judged. So put on your fav fit and block out your calendars, because you're about to get wooed by you.
---
1. Feast on Japanese BBQ with individual grills
---
If you've ever been craving a smoky BBQ feast, but don't have a smoking hot date with you, meet Yakiniku Like. This Japanese roast joint is known for its individual seating arrangements that pair each diner to their own grill.
Plus, with their electric grills, you won't have to worry about wearing an Eau De Smokey on your clothes afterwards. 
The staff at Yakiniku Like have also pledged to serve you under 3 minutes, and with plenty of single-serving options so you won't have to worry about leftovers.
Set meals start from $8.80 and come with a choice of meat, rice, seaweed soup, and kimchi or salad. Meat-lovers should try their Tontoro 100g ($5.90), a succulent slab of pork with a juicy ream of fat. Bonus: all prices are nett, so don't worry if you feel like eating for 2.
AMK Hub outlet
Address: 53 Ang Mo Kio Avenue, 3 AMK Hub, B1 #21, Singapore 569933
Opening hours: 11am-10pm, Daily
The Clementi Mall outlet
Address: 3155 Commonwealth Avenue West, #05-35/37, Singapore 129588
Opening hours: 11am-10pm, Daily
VivoCity outlet
Address: 1 HarbourFront Walk, #02-60, Singapore 098585
Opening hours: 11am-10pm, Daily
---
---

Image credit: @granianwingedhorse via Instagram

We know it may sound cliche, but it's said that "books are the quietest and most constant of friends." If you agree, head to Grassroots Book Room. It's an independent bookstore specialising in Chinese titles, tucked in a pretty shophouse near Chinatown for 10/10 main character vibes. But don't worry if you don't read Mandarin, there are also plenty of books in English. 
Image credit: Gracelyn Lim 
You may not have a Romeo or Juliet to write you love letters – but no worries, there's a sibei wholesome corner where you can receive messages from or write letters to strangers. The bookstore provides pen and paper for you to write down a cute note or 2. 
After browsing through the books or writing your letters, you might wanna head to the cafe at the back of the bookstore. It's called Little Oasis and it's greatly inspired by The Little Prince. Treat yo'self to a cappuccino ($6) and pair it with a banana oatmeal waffle ($9).
There are also counter seats dedicated to solo diners where you can just chillax and read – who knows, you might just meet a fellow book lover. 
Address: 25 Bukit Pasoh Road, Singapore 089839
Opening hours: Mon, Wed & Thu 11am-8pm | Fri-Sat 11am-9pm | Sun 11am-6pm (Closed on Tuesdays)
Contact: 6337 9208
---
3. Clock in a workout at a private gym pod
---

Image credit: @thegympod via Instagram 
Relationships might not work out all the time, but at least you can. Treat your body to a gym sesh at any of The Gym Pods in town, where you can work out in peace and privacy. That means no more queueing up for gym equipment and getting judged by other gym rats. 
From $7.50/30 minutes, you can make full use of the cardio, dumbbell rack, and strength-training stations in the pod. Newer pods even have interactive screens where you can follow virtual classes and learn from fitness experts.

Image credit: @thegympod via Instagram 
Besides the traditional gyms, they also have a bunch of other facilities like a Spin Pod at Changi City Point and an MMA-style Rumble Pod at Buangkok Square. See the full list of The Gym Pod locations to get started on your bangin' bod. 
Opening hours: 24 hours, Daily
---
4. Indulge in a staycay at a Muji-style capsule hotel
---

Image credit: @staywithkinn via Instagram 
Solo travel is a liberating phenomena that has become quite common these days. While we might not have the budget to indulge overseas, there are plenty of solo staycay spots here that can offer us a breath of fresh air. 
For instance, the KINN Capsule Hotel at Clarke Quay has the minimalist-zen look down to a T and is perfect for those who live for and worship all things Muji. From $40/night , cosy up in a capsule with pull-down blinds, 2 charging ports, a concealed shelf, and a pull-out round mirror. 

Image credit: KINN Capsule Hotel
Even their toilets look super sleek and come with backlit floor-length mirrors and hair dryers. Each guest at KINN will also receive a basic amenities kit, complete with a towel, earplugs, and a dental hygiene set.
KINN isn't the only place for a solo staycay. Check out our guide to other capsule hotels in Singapore.
39 South Bridge Rd, Singapore 058673
Opening Hours:
Show More Timings
---
5. Allay your troubles at SG's only floating pod
---

Image credit: @palmavefloatclub via Instagram 
If the thought of being single weighs heavily on your mind, literally float your troubles away in a floatation tank at Palm Avenue Float Club. Floatation therapy deprives you of light, sound, and external stimulation so your mind can thoroughly relax and recuperate. You know, from the "pain" of being #foreveralone. 
For $89, do nothing but give yourself a little R&R for 1 hour in a heated salt water bath. First-time floaters even get a $15 discount when they sign up for packages online with the code:  <FIRSTTRIP>.   
Palm Ave Float Club (Kampong Bugis)
66 Kampong Bugis, #05-01, Singapore 338987
Opening Hours:
Wednesday 10:00-21:00

Show More Timings
| | |
| --- | --- |
| Monday | 09:00 AM-09:00 PM |
| Tuesday | 10:00 AM-09:00 PM |
| Wednesday | 10:00 AM-09:00 PM |
| Thursday | 10:00 AM-09:00 PM |
| Friday | 02:00 PM-09:00 PM |
| Saturday | 09:00 AM-09:00 PM |
| Sunday | 09:00 AM-09:00 PM |
---
6. Read manga & snuggle up on a beanbag from just $5.50
---

Image credit: MangaWork
Ah, there's nothing like curling up in a comfy spot and escaping into a fantasy world. You can do just that at MangaWork from $5.50, a Japanese-themed workspace cum lounge that sports different types of private rooms and facilities. 
For example, you can snuggle up on a window-adjacent bean bag in the Thinker room, or sprawl out comfortably on a tatami chair in the Napper room. Each room is stocked with power sockets, high-speed WIFI, and a touch-screen tablet you can use for free.

Image credit: MangaWork
Like its name suggests, there are also tons of Manga comics that you can sift through and borrow from the library by the concierge. For the workaholics who claim to be "dating" their job, you're also more than welcome to do your work here.
Address: 291 Serangoon Road, #02-00, Singapore 218107
Opening hours: 9am-11pm, Daily
Contact: 8833 2980
---
7. Slurp up a 1-pax hotpot with 20 soup choices
---

Image credit: @City_Hot_Pot via Instagram 
While steamboat is traditionally a communal dish, many of us often have the hots for a steamy bowl of hot pot but no one to share it with. Thankfully, City HotPot has a one pot per person concept that promises individual portions and 20 different soup bases to choose from. 

Image credit: @wakeycow via Instagram 
Also available here are set meals for when you can't decide what to have, like the Signature Wagyu Beef Set ($24.99) and Wagyu Chuck Eye Roll Set ($26.99). Lone diners can grab a seat by the counter to catch the chefs whipping up soups and slicing up fresh meats too.
One Raffles Place outlet
Address: 1 Raffles Place, #04 – 26/27/28, Singapore 048616
Opening hours: 11.30am-3pm & 5-10pm, Daily
Contact: 6536 2679 
Guoco Tower outlet
Address: 7 Wallich Street, B1-04/05, Singapore 078884
Opening hours: 11.30am-3pm & 5-10pm, Daily
Contact: 6721 9501 
Jurong Point outlet
Address: 1 Jurong West Central 2, #01-17 Jurong Point, Singapore 648886
Opening hours: 11.30am-3pm & 5pm-12am, Daily
Contact: 6518 9890
---
8. Get your game on at the biggest cybercafe in the west
---

Image credit: @cliquegaming via Instagram 
E-boys and girls, if you haven't found each other yet, maybe Clique Gaming is a good place to start. This internet cafe is also the largest of its kind in the west, with its new RGB desktop setups. From just $3 per hour, get into battle mode with over 200 high performance LAN games like Halo, Counter Strike, and League of Legends. 

Image credit: Fame Music & Entertainment
Once you're done conquering the virtual world, reward yourself with a drink from the Fame Music & Entertainment bar and make a toast to yourself. SAFRA members and affiliated members can also enjoy 15% off on these activities. 
Address: 333 Boon Lay Way, Singapore 649848
Opening hours: 9am-9pm, Daily
Contact: 9009 3707 
---
9. Have a mini photoshoot at a self-photography studio
---

Image credit: @heyitswh_ via Instagram 
Finally, commemorate your "I don't need no man or woman" day with a proud, self portrait. Among the many self photography studios in Singapore, Photobytes is probably the most colourful one, with a selection of RGB backdrops and a few sunset lamps. You can also request for a B&W or neutral toned setting if you want a more sophisticated vibe. 
From $35, get 15 minutes all to yourself with a tripod set-up and a remote control clicker. You'll have another 15 minutes after to select your fav shots. There are no limits to the number of photos you can take, and all original soft copies can be downloaded at an extra $25.

Image credit: @thegoldensunshine via Instagram 
Photobytes is also a pet-friendly studio, so don't hesitate to top up $20 to bring your furbaby along for a "family portrait". 
Location: 61A Haji Lane, Singapore 189254
Opening hours: Mon-Fri 1pm-10pm | Sat-Sun 11am-10pm
Telephone: 8202 4991 
---
Go on a solo date at these places
---
So you see, being by yourself doesn't mean you can't have fun. That goes for those in relationships too. So the next time you say "party of one", say it loud and proud. After all, in the wise words of RuPaul, "If you don't love yourself, how in the hell you gon love somebody else?"
For more things to do year-round:
---
Cover image adapted from @thegympod via Instagram, KINN Capsule Hotel, @heyitswh_ via Instagram
First published on 10th November 2022. Last updated by Dewi Nurjuwita on 15th May 2023.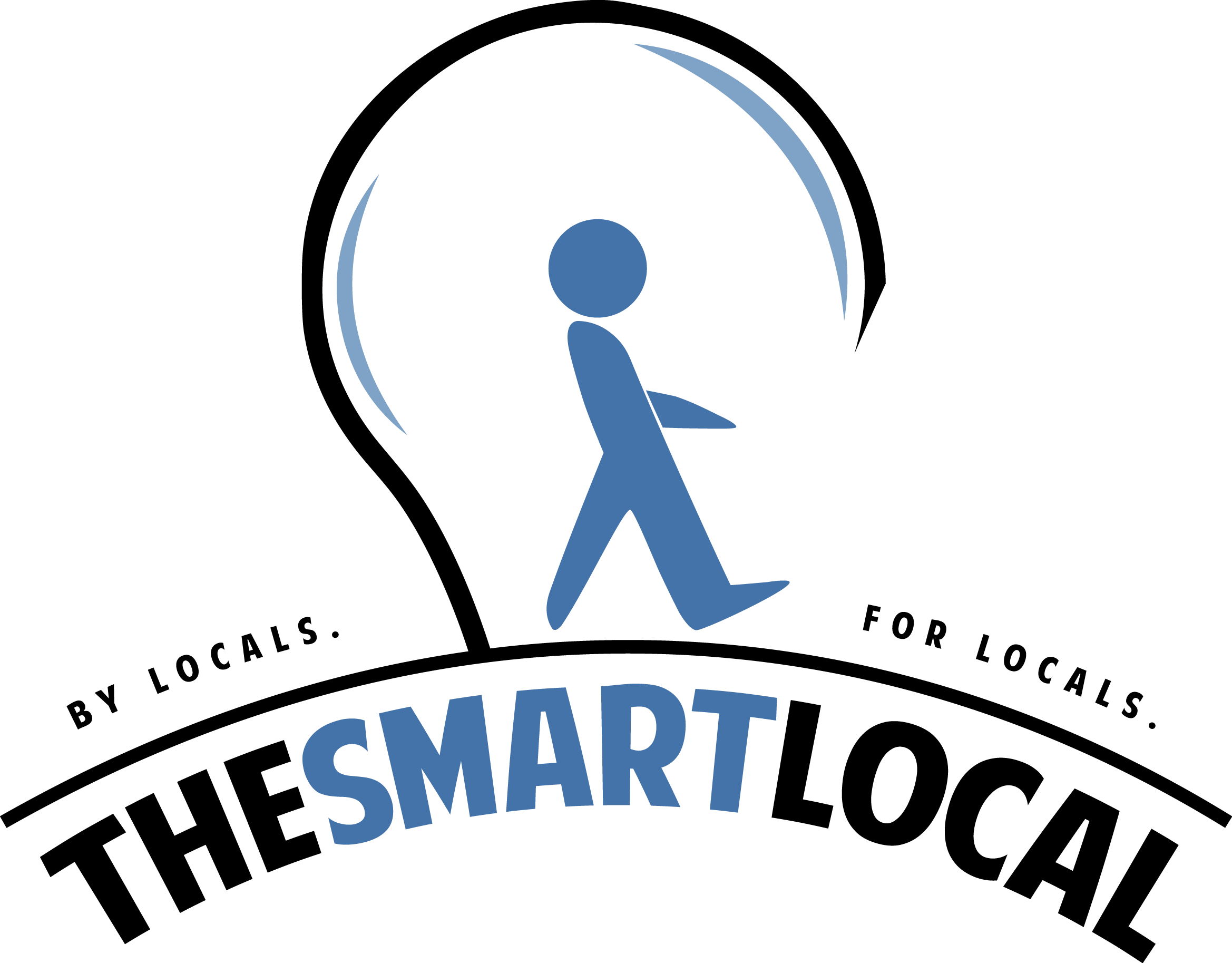 Drop us your email so you won't miss the latest news.