Affordable capsule hotels in Singapore
---
Staycations are the new sleepovers. While we once took turns to crash our friends' houses as kids under parental supervision, we're all grown up now, and have slightly more atas squad parties in hotels. 
But along with these chill sessions with juicy stories and lots of laughter, comes an empty wallet. It's just not feasible to keep splashing cash on pricey hotel rooms, and while chalets are cheaper, they're usually located in hard-to-reach corners of the country.
Fret not – hostels are "in" now, and we've found 10 capsule hotels in Singapore that are perfect for that weekend sleepover with your squad, minus a hefty price tag.
---
1. Cube Boutique Capsule Hostel – Female-only rooms
---

Cubes at Kampong Glam.
Image credit: Cube Boutique Capsules Hotels
If safety and privacy are your main concern with capsule hotels, put your mind at ease with Cube Boutique Capsule Hotels which offers female-only rooms and private rooms on top of communal capsule pods. 

Queen capsules have more leg room.
Image credit: Cube Boutique Capsule Hotels
Conveniently located within the bustling neighbourhoods of Chinatown and Kampong Glam, the capsule hotels are just 4 minutes from Chinatown MRT and 7 minutes from Bugis MRT respectively.
With the many bars and pubs in those areas, alcohol lovers can conveniently crash in one of their capsules after a round of drinks – without worrying about how they're gonna get home.

Communal bathrooms come equipped with a proper shower area.
Image credit: Cube Boutique Capsules Hotels 
All guestrooms come with a flat-screen TV, and pods are equipped with personal reading lights, power sockets, and individual lockers to store your belongings. Duvets provided are also made with soft duck feathers, so they're sure to provide cosy comfort.

Communal area.
Image credit: Cube Boutique Capsules Hotels
Each of the hostels has its own shared lounge where guests have complimentary breakfast every day. There are also video games and a TV for some extra entertainment.
Rates: From $47.63/night
---
2. 7 Wonders Hostel – Capsules for under $40/night
---

Image credit: 7 Wonders Capsule & Cafe
If you're just looking for a place to rest your head after a wild night out, the unpretentious 7 Wonders Hostel is ideal. The minimalist capsule hotel offers clean guestrooms and a communal bathroom with soap, towels and laundry services.

Image credit: 7 Wonders Capsule & Cafe
Single capsule rooms are designed to suit all needs of the solo traveller, with power sockets and a laptop holder that doubles up as a desk. Lights are mounted in each pod, along with curtains for privacy. Every bed comes with two pillows for maximum comfort.

Image credit: Makemytrip
Besides offering complimentary breakfast, this hostel is the only one in Singapore serving up Death Wish, the world's strongest coffee – so if you wake up bleary eyed, that cuppa joe will give you a well-needed boost.
Rates: From $39/night
---
3. MET A Space Pod – Star Wars-like capsules
---
There's no need to head to Japan just to stay in a wacky capsule hotel when the space-themed MET A Space Pod can give you an experience that's out of this world.
Guests can change the air-conditioner and light settings here with a simple swipe of some touch buttons, and shift the hue of the pod lights from a spectrum of blue to white.
A foldable table is attached to each pod, along with a built-in television and pre-downloaded movies, in genres from action to romance and drama.
Being in space can get lonely though, so when you're ready to leave your pod, visit the lounge for books, board games, and nightly movie screenings. Take this opportunity to bond with backpackers and make some new friends from around the world!
Psst … you can get 35% off the nightly rates if you book at least 30 days in advance.
Rates: From $63.90/night
---
4. The Bohemian Chic Hostel – Rainbow walls & sofas
---

Image credit: Hostel World
Decked with colourful walls and furniture, the lively lobby of The Bohemian Chic Hostel is nothing short of inviting. This capsule hotel is also equipped with game consoles to facilitate bonding between guests. But if you'd rather be outdoors, head over to their bike rental station for a scenic ride around town.

Image credit: Miles Leighreeven
When you're done for the day, retire into your soundproof pod, and chill in front of the flat screen TV with a good movie.
Rates: From $45/night
---
5. KINN Capsule Hotel – IG-worthy pink lobby
---

Image credit: @eranjanak 
Popping up at Boat Quay in 2021, KINN Capsule Hotel is one of the newer kids on the block. Perhaps its most prominent feature is the pink lounge that you'll be greeted with upon check in. It also serves as the common area for guests to chill and snap pics. 

Image credit: @staywithkinn 
The capsules themselves have a MUJI-style minimal aesthetic, equipped with super single-sized mattresses and black-out roller blinds for more privacy. You've also got a few essentials such as power points, USB charging points, a folding desk, a reading light, and clothes hooks.

Stylistic back-lit bathroom mirrors.
Image credit: KINN Capsule Hotel 
A few more exciting things you can look forward to during your stay – free yoga classes every Monday from 10am-11am and complimentary local breakfast every first Tuesday of the month featuring the likes of Kaya Toast and Nonya Kuehs.
Rates: From $75/night
---
6. BEAT. Capsule Hostel – Singapore River views
---
Waking up to the sound of the city and view of a river may seem like stuff of movies, but at BEAT. Capsule Hostel, this dream is not that far off – and can be realised on our very own island. Situated at Boat Quay, this hostel offers a bustling view of Singapore that you can enjoy over a slow cup of coffee.

Image credit: @koko.nsk
Everything in the CBD area is known for being upscale, and this capsule hotel fits the theme in appearance. Bed lockers are protected by security scanners, and each capsule is decked with warm lights. Unlike other hostels, their guestrooms come with adjoining bathrooms – this means more privacy and less walking.

Image credit: BEAT. Capsule Hostel @ Boat Quay
Free all-day breakfast and coffee can be found in the pantry, and the lounge also has a computer and workstations with a view. Complimentary WiFi is available, so you don't have to worry about busting your data.
Rates: From $35/night
---
7. The POD Boutique Capsule Hotel – Hotel-like bathrooms
---
Situated near Arab Street, The POD Boutique Capsule Hotel is surrounded by colourful street art, bars with live music, and lots of Middle-Eastern restaurants.

Image credit: The POD Boutique Capsule Hotel
Come back with your squad to a cosy room for 10, complete with power sockets and hangers for each individual bunk bed. Towels are provided too, so you can free up bag space for card games and snacks.

mage adapted from The POD Boutique Capsule Hotel, The POD Boutique Capsule Hotel 
While most capsule hotels have shared washrooms, not many have bathrooms where the toilet and showers are self-contained in one room – a plus for anyone who values privacy and convenience.

Image credit: The POD Boutique Capsule Hotel
There's also a communal lounge and lobby, so those who aren't up for partying in the vicinity can simply chill and talk the night away.
Rates: From $51/night
---
8. Wink Hostel – Safe & convenient self check-in from 9pm-9am
---

Image credit: Wink Hostel
If you wish to throw a party with friends but lack space in your own home, Wink Hostel is your solution. Equipped with a large kitchen and outdoor balcony, this hostel offers enough space for many to cook and mingle simultaneously.

Image credit: Wink Hostel
After the party, head to your dorms where you'll be greeted with clean sound-resistant pods. All beds come with bright lights, a smart card access locker, and even a backrest for optimum posture.
If you're checking in between 9pm-9am, the hostel will keep your keycard in a lockbox waiting for you which only you can open with a 4-digit PIN using your booking ID.

Image credit: @pedduck
Plus, the kitchen has a fully-stocked pantry with bread, spreads, and cereals – so fill your tummy before you leave in the morning!
Rates: From $38/night
---
9. Blanc Inn – Loft-style hostel with private rooms
---
Blanc Inn may be the priciest item on our list, but it's also one of the most luxe as far as capsule hotels go. Following a luxurious French design, the hostel strays from the style of normal dormitories and has private lofts for visitors instead of typical bunk beds.

Image credit: Blanc Inn Singapore
Each alcove can only be accessed through an electronic pin door, and holds four rooms separated by curtains for added privacy. All rooms come with a queen-sized bed, safety deposit box and wall fan.

Image credit: Blanc Inn
There's also a lounge with DVDs, a TV and a computer, along with a pantry corner offering free beverages. But you don't have to stay cooped up in the area; a public swimming pool – Jalan Besar Swimming Complex – is just 50 metres away from the hostel.
Rates: From $72/night
---
10. Galaxy Pods Capsule Hotel – Futuristic pods
---

Image credit: Galaxy Pods Capsule Hotel Boat Quay 
Star in your own sci-fi show with Galaxy Pods Capsule Hotel's futuristic pods. The hotel has 2 centrally located branches in Boat Quay and Chinatown, so it's convenient to get around town.
Entry into your individual pods is only accessible with a smart card which means better security and privacy than most hostels.

Double capsule has a slightly larger space for 2 persons.
Image credit: Galaxy Pods at Chinatown
Within your pod, you'll find a small safe to keep your valuables, a small folding table, and a TV loaded with Netflix. If you're looking for a low-cost unique experience, this is it.
Rates: From $48/night
---
[Closed] COO Boutique Hostel
---
Illuminated with snazzy neon lights, the obscure COO Boutique Hostel is definitely one for the 'gram. But it's way more than just a pretty sight.
Image credit: @staycoosg
Built around the social needs of a traveller, the capsule hotel welcomes its guests with a bistro bar and encourages bonding over food and drink. Hone your accuracy at the dart machine, or compete with some new friends over a friendly match.
To get the best bang for your buck, grab your drinks there take note of their happy hour which is 5pm-9pm on Tuesday to Saturday.

Image credit: Stay Coo
Their menu offers bar bites such as the COO Chicken Winglets ($9) and Roasted Pork Belly ($12). We recommend their Pulled Pork Burger ($21), with tender braised BBQ pork, served with pickled kyuri cucumber, yuzu cabbage slaw and a side of thick cut fries.
Complimentary buffet breakfast is also served from 7am-9.30am, so set your alarm to avoid missing it.
Image credit: Stay Coo
Burn off the food coma with the hostel's free bicycle rental service, before heading back to your room where a comfy duvet awaits. Unlike the typical whitewashed hostel dorms, rooms here are decorated in muted hues of grey and purple – bringing a calming vibe that'll help you sleep better.
---
[Closed] Central 65 Hostel & Cafe
---
Image credit: Central 65 Hostel
A hostel with a rooftop jacuzzi and gym facilities for just $24 a night sounds too good to be true, but you'd better believe it because that's exactly what Central 65 Hostel & Cafe is. Located in Farrer Park, this is a hidden gem that even most locals don't know about.
Their pool is equipped with massage jets, so soak yourself in some much needed hydrotherapy after a long work week. When you're done with your dip, chill out by the outdoor seats, with a view of lights dotting the town.
Image credit: Central 65 Hostel
Rooms don't fail expectations either – each capsule comes with reading lights, power sockets, a personal locker and an anti-bedbug mattress.
Image credit: Central 65 Hostel
You'll be delighted to know that the capsule hotel has a cafe that serves free fruits, along with favourites like fish and chips, pizza, and pasta. You can choose to enjoy your meal indoors in air-con, or dine alfresco anytime from 11am-11pm.
---
Cheap hostels & capsule hotels in Singapore
---
There's no need to scrimp and save for that one hotel room when there are loads of affordable but comfortable capsule hotels to choose from. And the best part – no one will have to sleep on the couch, or deal with their friends stealing their part of the blanket in the middle of the night.
If you're a traveller visiting Singapore soon, consider booking one of these capsule hotels as your base camp. From simple options with the bare minimum to fancier ones, there's something to suit every sort of tourist.
More accommodation options:
---
Cover image adapted from: Cube Boutique Capsules Hotels, Galaxy Pods Capsule Hotel Boat Quay, Cube Boutique Capsules Hotels
Originally written on 17th August 2017 by Natalie Lim. Last updated on 21st March 2023 by Aditi Kashyap.
A portion of this content may contain referral links to products. Our opinions remain our own.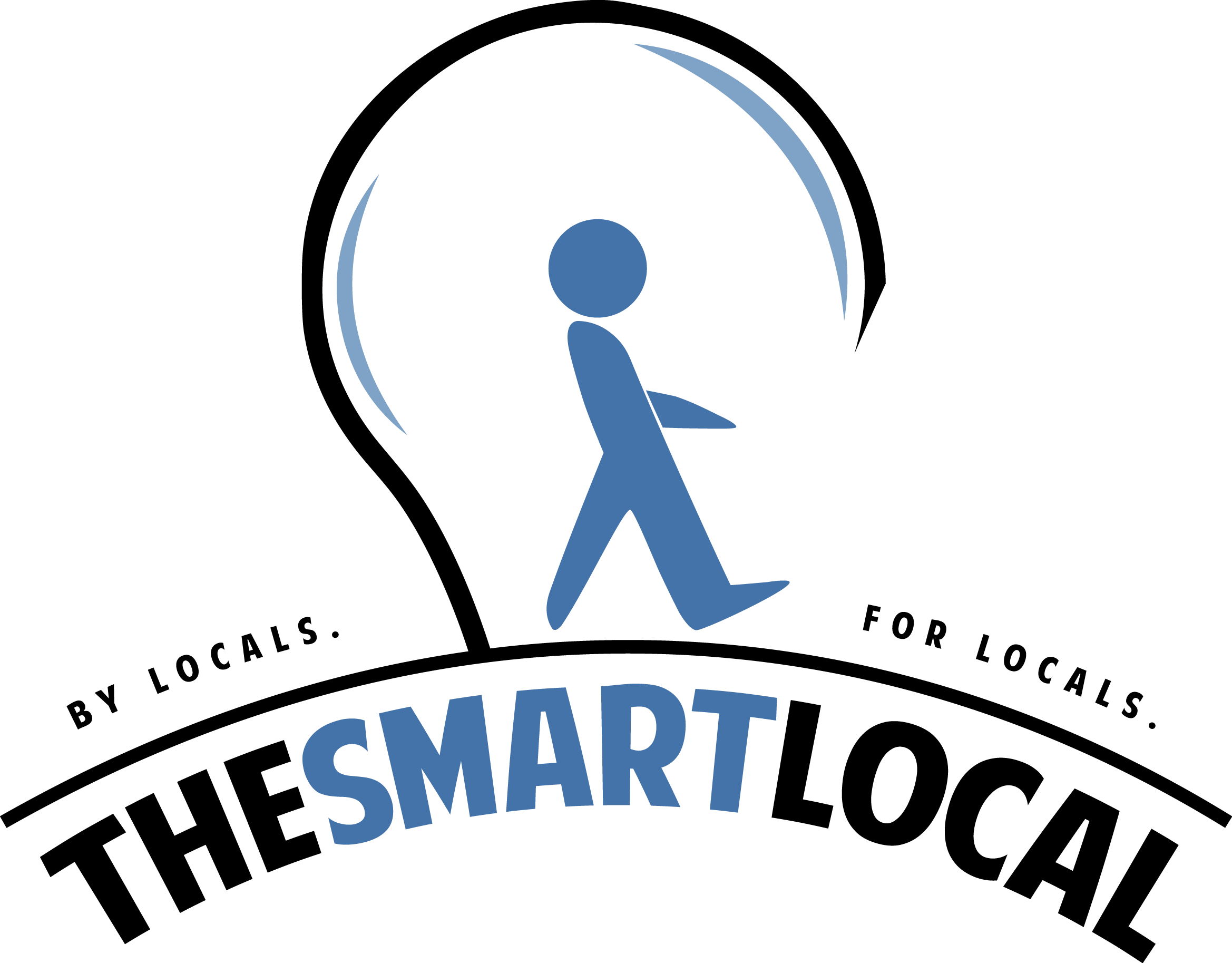 Drop us your email so you won't miss the latest news.