Things to do in Chinatown
---
In the heart of Singapore's CBD lies none other than the famed Chinatown. Besides being surrounded by the hustle and bustle of office folks, this iconic estate's network of shophouses pays homage to Singapore's kampung days.
But there's more to Chinatown than snagging the best bak kwa deals along with other decadent goodies come CNY season each year. Here are some of the lesser-known things to do in Chinatown – you can even bring ah gong and ah ma with you.
---
1. Uncover secrets with a walking tour by ex-gang members
---
The streets of Chinatown stand as a reminder to those who participated in gang activities when it was home to masses of gambling dens back in the 19th century. While there are no traces of them today, we can still get a glimpse of Singapore's dark past thanks to Triad Trails. Expect quite a bit of walking, but rest assured you'll be in for a fulfilling experience.

The tour is led by one of two ex-gang members who will not hesitate to share their past experience 
Starting from Boat Quay, the tour will take you through some of these triad activity hotspots such as Pagoda Street, which used to be brimming with opium dens. Plus, it's inspiring to see members of past secret societies make a decision to turn their lives around for the better.
Check out our full Triad Trials experience.
You may also check out this deal for a Chinatown walking tour with a local guide.
---
2. Have an artsy date near Chinatown Complex
---
If you're looking to do something a little more crafty for your next date, here are some workshops just around Chinatown Complex.
---
State of Shiok – Pseudo tattooing
---
Test the steadiness of your hands as you attempt to be a tattoo artist for a day at the State of Shiok studio. Their Pseudo Tattoo Workshops are made for newbies to express their artistic flair in the form of "tattooing" a fake skin canvas. However, if you have no idea what or how to draw, the studio has plenty of designs to choose from.
Address: 195 Pearl's Hill Terrace, #03-69, Singapore 168976
Opening hours: 12PM-9PM, Daily
Telephone: 9030 7284 | 9646 1157
Price: $68/pax for three hours
---
Tiny Rabbit Hole – Crochet workshops
---

Image credit: Tiny Rabbit Hole
The Tiny Rabbit Hole is a cute little nook tucked away on Smith Street. Angie, the owner, began crocheting at the age of 10 and has since created many of her own crochet patterns that even beginners can try their hand at today. 
The crochet workshops are sorted by levels that let you create your own amigurumi (a.k.a. mini squishies) and bucket bags. 
Address: 62A Smith Street, #02-00, Singapore 058964
Opening hours:  Mon – Fri 2PM-8PM | Sat & Sun 12PM-5PM (Closed on Wednesdays)
Telephone: 8023 9234
---
CHOO-P Leathercraft – Learn the art of leather making
---

Image credit: Choo-P Leathercraft
High-quality leather is known for its durability, so it'll survive just about anything. You'll be sure to find no lack of it at CHOO-P Leathercraft. Join their leather making workshops to craft your very own personalised cardholder. This would definitely be a thoughtful gift for your loved ones or significant other. 
Address: Kreta Ayer Road, Block 334, #01-08, Singapore, 080334
Opening hours: Tue & Thu 2PM-10PM, by reservation only
Telephone: 9683 6611
---
3. Spot orchids in bloom at Vanda Miss Joaquim Park
---

Image credit: @caveman_sean, Wee Yin
Tucked away in the heart of Chinatown lies Vanda Miss Joaquim Park, erected as a tribute to our national flower. You'll be greeted at the entrance of the park by a traditional arch gate resembling those used in the early Tang dynasty and to mark the entry ways into sacred places. Around the corner from Tanjong Pagar Plaza, the park is a great place to kick back and relax after doing your shopping rounds.
In the centre of Vanda Miss Joaquim Pavilion stands a sculpture of the orchid. Keep your eyes peeled – you might spot the orchids there in bloom during CNY szn.
Fun fact: The Vanda Miss Joaquim is a hybrid orchid that was bred on Singapore soil around 1890. 
Address: Yan Kit Road (Corner of Tanjong Pagar Road and Craig Road)
Opening hours: 24/7
---
4. Shop unique tiles to decorate your room at Peranakan Tiles Gallery
---

Image credit: Peranakan Tiles Gallery
Another heritage gem that can be found within the myriad of shophouses in Chinatown is Peranakan Tiles Gallery. Inspired by Chinese beliefs of luck and prosperity, these tiles were once used only by upper class Peranakans to decorate their home. These super aesthetic patterns are sure to add a vintage touch to your abode – new homeowners take note! 
Address: 36 Temple Street, Singapore 058581
Opening hours: 12PM-6PM, Daily
Telephone: 6684 8600
Peranakan Tiles Gallery website
---
5. Cool down with Roji Monster Ice Cream's googly-eyed desserts
---
If you're needing a sugar boost, head down to Roji Monster Ice Cream. The Taiwanese cafe boasts a quirky ordering system – simply select your flavour card and stamp on your choice of toppings. Take your pick from shaved ice, waffles, or soft serve ice cream. 
We recommend the Uji Matcha Monster Ice Cream ($12.90) and Mix Soft Serve ($6.90). I mean, who can resist those eyes?
Address: 52 Tanjong Pagar Road, Singapore 088473
Opening hours: Tue – Sun 1PM-10.30PM (Closed on Mondays)
Roji Monster Ice Cream website
---
6. Light up your photoshoot with colourful neon signs at Neonbooth
---

Image credit: Neonbooth
Self-service photobooths are the current craze, whether for new headshots or a jazzy place to capture the mmrs. If you're looking for a futuristic concept, Neonbooth has a bunch of flashy neon props for your group to play around with. They also have seasonal backdrops that switch around every few months, so be sure to drop by and check them out. 
Prices start from $45 for two pax for 25 minutes, and you'll get an instant printout of four photos as well as one GIF. As the studio only has one space for the photo session, it's best to make a booking before heading down.  
Address: 195 Pearl's Hill Terrace, #02-08A, Singapore 168976
Opening hours: Mon – Fri 11AM-9PM | Sat & Sun 10AM-9PM
Telephone: 9879 2328 | 9236 5652
---
7. Shoot some hoops and pics at aesthetic basketball courts
---
For the sporty kids on the block, Chinatown has two main basketball courts open for you to shoot some hoops. Plus, the view from these basketball courts is too good to miss a shot for the 'gram. If the OG Chinatown Complex Basketball Court is too crowded, head over to Tanjong Pagar Basketball Court, located within Duxton Plain Park.
Address: 335 Smith Street, Singapore 050335 (1.277465, 103.842365)
---
8. Explore a rooftop garden for your next IG post
---

Image credit: @li_wei_aia, @theshbang
Besides the basics like People's Park Complex Rooftop or the Pinnacle at Duxton, one well-kept secret by the CBD would probably be Guoco Tower's Rooftop Garden. Standing as the tallest building in the CBD, it's a given that this is where you'll find one of the best views of Chinatown.  
Address: 1 Wallich Street, Singapore 078881
Opening hours: 24/7
Telephone: 6386 8322
---
9. Spend the night in futuristic Galaxy Pods
---

Image credit: Galaxy Pods
Enjoy a staycation at Galaxy Pods, an out-of-this-world capsule hotel. Single ($36) and double capsules ($59) are available for you (and bae) to soak in the night vibes of Chinatown. While you're at it, try re-enacting some scenes from The Algorithm.
With Chinatown Complex no more than a 5-minute walk away, there are endless food options to choose from. 
Book a stay at Galaxy Pods @ Chinatown.
Address: 27 Mosque Street, Singapore 059505
Telephone: 6221 1239 | 9139 2473
---
10. Team up with friends at Singapore's first VR arcade
---

Image credit: @vrworldsg, @vrworldsg
Jio your group of five to VR World and challenge your teamwork in their VR escape rooms, featuring classic themes like horror, sci-fi, and the medieval. Start a game of VR laser tag from $35/pax, or play arcade games for two hours with the 2H VR Multipass (from $60/pax).
Address: 8A Sago Street, Singapore 059012
Opening hours: 11AM-11PM, Daily
---
Bonus: Sing your heart out at Duxton Plain Park underpass
---

Image credit: State of Buildings
With the attested good acoustics at underpasses, you can go ahead and confidently sing all your favourite CNY bops at Duxton Plain Park's underpass. The underpass with its bright blue roofing can be found next to the Pinnacle @ Duxton. I am unashamed to admit that I've entered an empty underpass and decided to belt out a one-liner from my favourite song. 
Address: 1.278462, 103.841391
Opening hours: 24/7
---
Chinatown guide
---
While Chinatown is gradually seeing a lot more new stores and cafes pop up, the beauty of Singapore's heritage still remains here if we look for it. Besides the usual shopping and CNY buzz, there remains much to discover about Chinatown. 
For more things to do around the CBD:
---
Cover images adapted from: Neonbooth, @theshbang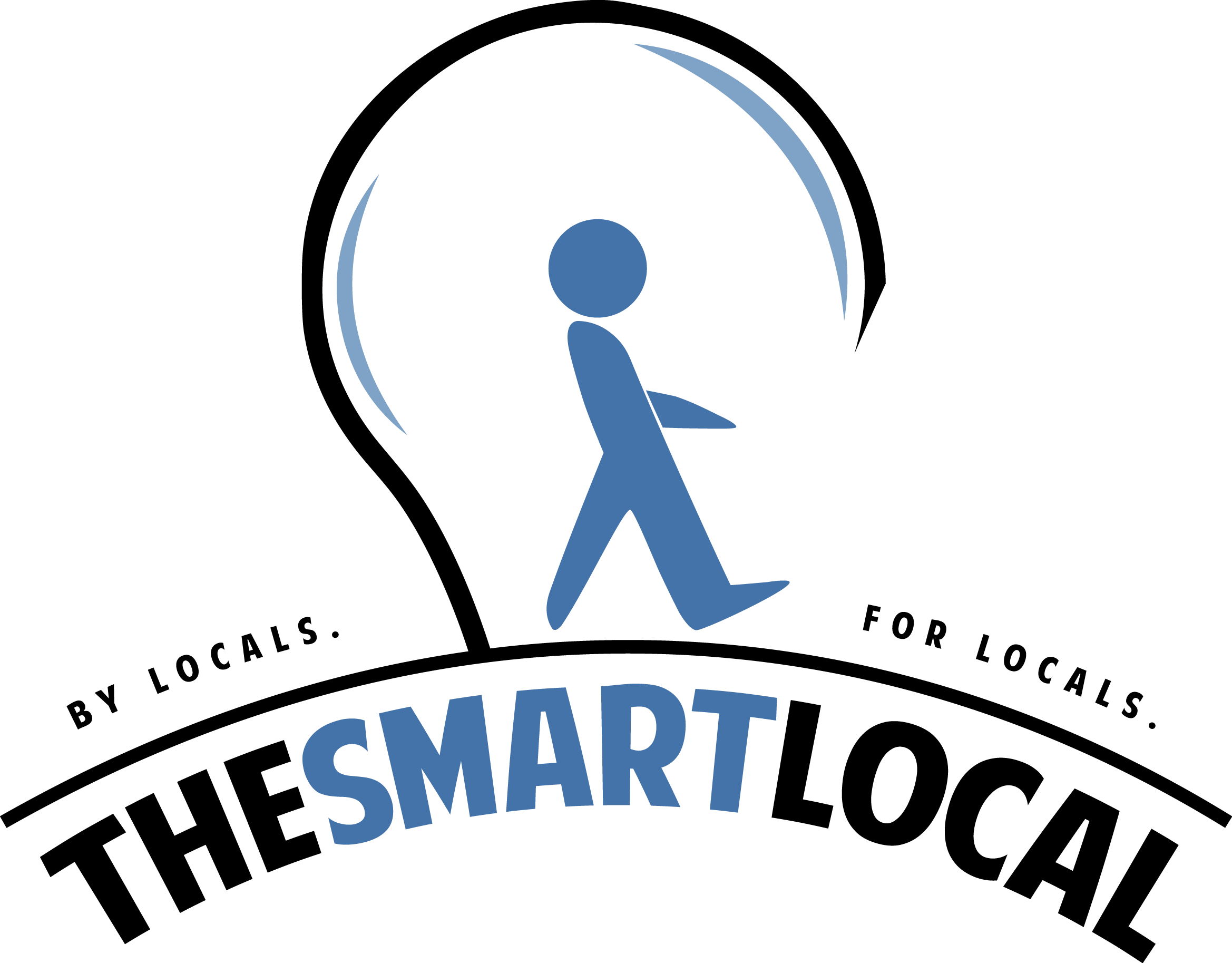 Drop us your email so you won't miss the latest news.