Hidden gardens and parks near offices
---
Living in a concrete jungle, pockets of nature – whether it's dedicated parks and nature reserves – are a breath of fresh air that offers respite from the daily grind. You don't have to go out of your way to enjoy the gifts of Mother Earth; beautiful green spaces have been built amidst the very buildings we work and live in.
For those hard at work in the office, here are 10 hidden gardens and parks nearby to check out when you need a breather. 
---
1. Marina One Green Heart Garden – Jewel-like fountain & free wifi
---

Image credit: @marina.one.official via Instagram
Only a 3-minute walk away from Downtown MRT, the Marina One Green Heart Garden is a serene rainforest-like valley that is home to over 386 plant species such as palms, bamboo and shrubs. It also features a stunning fountain that's reminiscent of the one in Jewel Changi, so Westies won't have to travel all the way to the East for that. 

The sci-fi looking architecture of the Marina One building was featured in one of the scenes in the HBO series, "Westworld".
Image credit: @marina.one.official via Instagram
Apart from taking a stroll through the futuristic looking garden, those who are still working from home can bring their laptops for a change of scenery as the place is well-equipped with free wifi and ample tables and chairs for you to settle in. If you need a caffeine fix, nearby cafes like The Social Space and Milligram are available to get a cuppa.
Address: 5 Straits View, Singapore 018935
---
2. The Mill garden terrace – Gothic vibes with coffee houses
---

Image credit: The Mill
The outlandish architecture of The Mill transports you straight to Europe. Apart from its alluring facade, it has equally gorgeous pockets such as this rooftop garden terrace on the sixth floor. Besides the lush greenery and bird's eye view, the garden has unique all-black arches that look straight out of Beth Harmon's mind in The Queen's Gambit. 
Bring a book, or maybe a chess board there for a relaxing afternoon. You can also grab coffee downstairs at Alchemist.
Address: No. 5 Jalan Kilang, Singapore 159405
Contact: 6555 5566
---
3. OUE Downtown Gallery 5th Floor – Edible garden
---

Image credit: wisont
Workout enthusiasts might be familiar with OUE Downtown Gallery where some of the most popular fitness studios like Absolute Cycle and Haus Athletics are located. However, you may have missed out on the edible rooftop garden that's on the fifth floor. 

Chicken spotted at Open Farm Community.
Image credit: Edible Garden City
Managed by Edible Garden City, this garden is home to over 50 types of local produce like Thai basil, chillies and pandan that's supplied to the restaurants in the building. 
OUE Downtown Gallery 2
Address: 6 Shenton Way, OUE Downtown 2, Singapore 068809
---
4. Duo Galleria garden – In between food haunts & Atlas bar
---

Image credit: Virgin Active Facebook
To add to the list of Bugis spots to uncover, here's a tranquil garden sandwiched between Duo Galleria and Parkview Square. It's directly connected to the underground walkway of Bugis MRT, which makes it easily accessible. 

The arched facades of the DUO towers were designed to complement the angles of its surrounding architecture.
Image credit: @officialduosg via Instagram
Apart from Atlas Bar that's known for its high ceilings and The Great Gatsby vibes, be sure to check out the Duo Galleria, an integrated space that houses offices, residences, shops and restaurants. From your morning cup of joe, mid-day meals to after hour poison, this place has got you covered with options like Joe & Dough, Man Man and So France.
Address: 7 Fraser Street, Duo Galleria, Singapore 189356
---
5. Pearl's Hill City Park – Peaceful waters and cityscape views
---

Image credit: @lnmjstn via Instagram
Built around a reservoir on top of a hill, Pearl's Hill City Park is a romantic hideout just 5 minutes away from Outram Park MRT. Surrounded by Tembusu trees, ponds and lotus plants, the woody, quiet ambience of this park makes it a great place to escape the hustle and bustle of the city.

Image credit: @cat_and_a_bunny via Instagram
It's equally stunning at night – get there around 7pm to catch the sunset against the backdrop of skyscrapers lit with night lights.
Address: Pearl's Hill Road, Singapore 169879
Opening hours: 7am-7pm, Daily
---
6. Ann Siang Hill Park – Quiet stretch behind Telok Ayer
---

Image credit: Nirmala Damith Jayawardena via Google Maps
For TGIF drinks and party vibes, there's Telok Ayer. But if you're after more chill vibes to take a breather, there's Ann Siang Hill Park, tucked behind a row of watering holes and eateries.
The name is a giveaway, but, yes, this park is on a hill. It's worth the short trek up though, because you'll be greeted with panoramic views of conserved shophouses and sleek office buildings at the top.

Image credit: Anas Jeelani via Google Maps
Walk further along on the footpath and you'll come across a spiral staircase. It's a vantage point to take pictures of the CBD. 
Address: 78 Club Street, Singapore 069447
---
7. Tanjong Pagar Park – Swing sets & dog park outside MRT
---

Image credit: @greycheongkyu via Instagram
Just outside Guoco Tower and the exit of Tanjong Pagar MRT is Tanjong Pagar Park. The vast, open space is popular with dog owners who let their canine friends run free. Humans too will surely enjoy this slice of green hidden among concrete buildings. There are terraced steps that make for IG-worthy snaps, as well as tables and chairs to hang out after hours.

Image credit: Discover Tanjong Pagar
This isn't the only park at Tanjong Pagar. On the other side of the MRT is the Discover Tanjong Pagar Community Green. The kids playground is made entirely of recycled materials and includes log benches and picnic tables made from recycled wood.
Address: 1 Wallich Street, Singapore 078881
---
8. Ginger Garden – Bali-like caves and waterfalls
---

There is a cave behind this waterfall for you to walk through and get the perfect shot!
In recent years, several new features have been added to the Singapore Botanic Gardens, such as the Gallop extension and Learning Forest – so don't be surprised if you feel like you don't recognise it the next time you visit. One new spot that caught our attention is the Ginger Garden, where you'll find caves and waterfalls reminiscent of a Bali getaway. 

There's also a pond full of lily pads.
Image credit: @singaporebotanicgardens via Instagram
As its name suggests, this 1-hectare large garden has over 250 species of ginger – not just the roots, but also flowering ones with vibrant colours. To get there, enter via the Tyersall gate that's near Tanglin Road. 
Address: 1 Cluny Road, Singapore Botanic Gardens, Singapore 259569
Opening hours: 5am-12am, Daily
---
9. Ng Teng Fong roof garden – Atop National Gallery
---

Image credit: National Gallery
Most of us have been to National Gallery Singapore several times for their art exhibitions like when the facade of the building was lit up with artworks from Singapore, Thailand and Indonesia during the annual Light to Night Festival. But the Ng Teng Fong roof garden perched atop the gallery remains relatively unknown.

Image credit: National Gallery
As part of the gallery, the rooftop garden is a living installation that features it's very own changing exhibits by local and regional artists. It also has a plenty of aesthetic photo spots to shoot your #ootds or even your wedding photos.
Address: 1 St Andrew's Road, National Gallery City Hall Wing, Level 5, Singapore 178957
Opening hours: 10am-7pm, Daily
---
10. PLQ Parkside – 7-Eleven with outdoor seating & self-serve beer
---

Image credit: regina xie via Google Maps
Just 2 minutes away from the Paya Lebar MRT station is PLQ Parkside, where you'll find sprawls of green with a playground sandwiched between office and residence buildings.
There's a stretch of watering holes that includes Killiney Bistro & Bar, an outdoor cafe with climbing nets and swings. But a must-visit is the unique 7-Eleven store with an outdoor seating area to snack at like they do in K-dramas. There's even a self-serve Heineken beer bar to get booze for $7.90/cup.
Address: 2 Paya Lebar Road, #01-08 PLQ Parkside, Singapore 409053
Opening hours: 9am-11pm, Daily
---
Bonus: Keyaki Garden Pavilion – Zen Kyoto garden
---

A stroll in the garden is reminiscent of the traditional gardens of Kyoto.
Image credit: @panpacificsingapore via Instagram
If you're looking for a fancy place to dine at for a special occassion or simply to unwind after a long day at work, check out Keyaki at Pan Pacific Singapore. It not only offers authentic Japanese fare like fresh sashimi and smokey teppanyaki, it also has a beautiful Japanese Garden Pavilion, complete with water installations and a view of the Singapore Flyer.

Image credit: @panpacificsingapore via Instagram
Apart from providing a zen ambience, their food has received rave reviews as their ingredients are sourced fresh from Japan. If you're feeling like giving yourself a treat, go for their signature offering, the Kaiseki Omakase Set (from $190++) for a seasonal 9-course meal.
Address: 7 Raffles Boulevard, Pan Pacific, Level 4, Singapore 039595
Opening hours: 11.30am-2.30pm & 6pm-10.30pm, Daily
Contact: 6826 8240 
---
Hidden gardens and parks in Singapore
---
Life in Singapore may include lots of concrete buildings and bustling traffic, so it always comes as a pleasant surprise to chance upon tranquil green spaces that gives our minds a break. Thankfully, we're blessed with abundant pockets of nature around that sprinkle the beauty of nature amidst the cityscapes.
For more nature spots in Singapore, check out:
---
Cover image adapted from: @lnmjstn & @marina.one.official via Instagram, wisont
Originally published on 10th February 2021. Last updated by Raiz Redwan on 12th April 2023.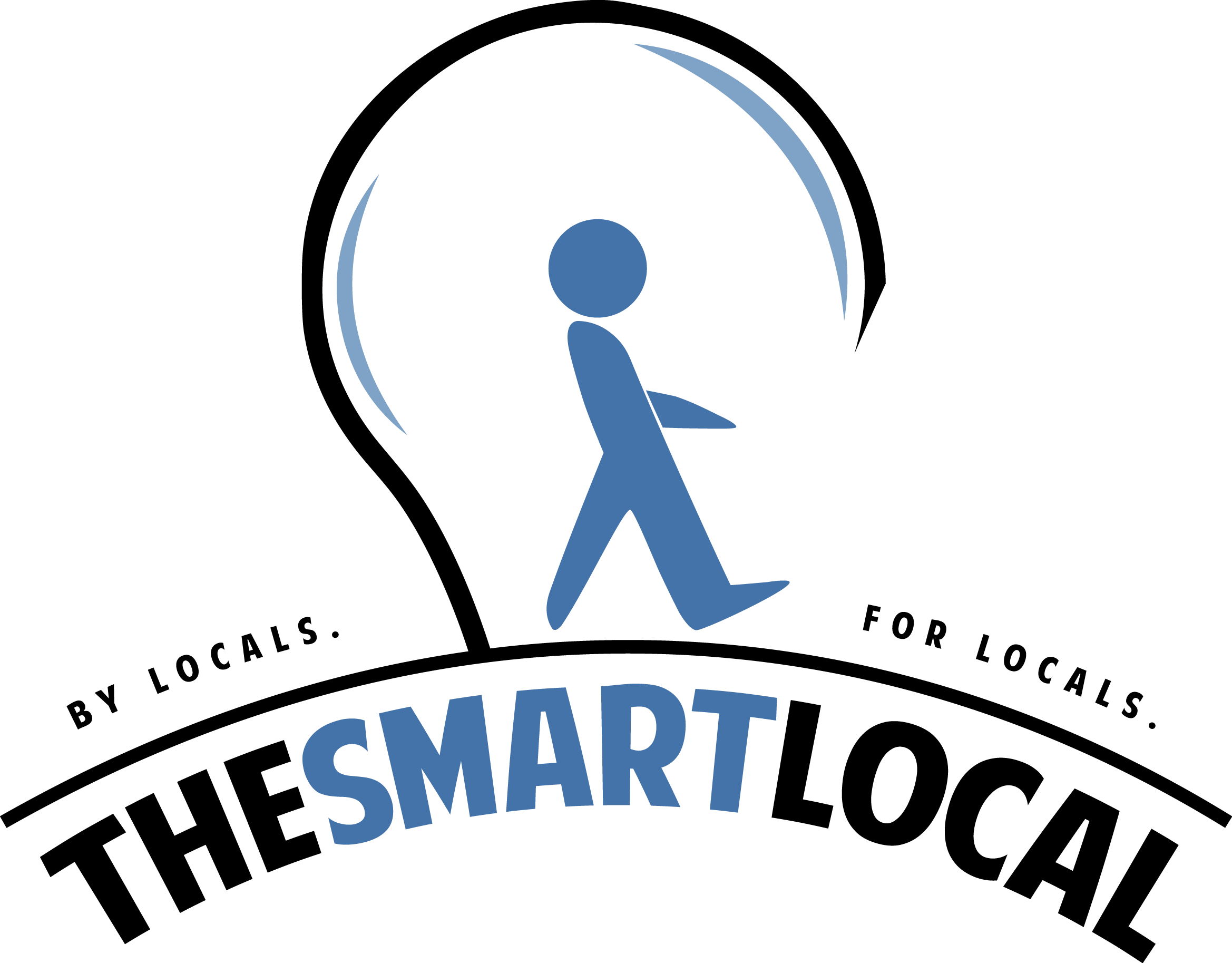 Drop us your email so you won't miss the latest news.