Things to do at the Southern Ridges
---
The Southern Ridges comprises one of the most stunning hiking trails in Singapore, spanning a total length of 10km and connecting 4 parks. The majorly IG-worthy trail is home to the famous Henderson Waves, Forest, and Canopy walks, each offering views of the flora and fauna that surrounds it. 
From spotting threatened tree species and encountering unique birds to visiting Instagrammable gardens, here is a guide of things to do at the Southern Ridges. 
---
Plan your visit
---
With 4 parks strung together along the Southern Ridges, there are multiple ways you can approach the hike.


2 popular routes you can take include: 
Route A: Mount Faber Park to Telok Blangah Hill Park, Hort Park, and Kent Ridge Park (10 attractions along the way)

Route B: Mount Faber Park to Telok Blangah Hill Park, and Labrador Nature Reserve (16 attractions along the way)
According to the NParks guide, both of the above routes take an estimated 3-5 hours to complete. In a bid to visit as many photo-worthy spots as possible along the way, we opted to take Route B, which passes through 16 different attractions. 
How to use this guide: You could embark on the same trail by following it step-by-step, or simply pull out your favourite attractions listed and head straight to those. 
---
1. Begin your hike at the Marang Trail
---
We began our hike at Marang Trail, located behind Exit D of Harbourfront MRT Station. If you begin your journey here, you'll be greeted by a set of staircases that look like this. While seemingly daunting, don't be discouraged – the trail only takes around 15 minutes to complete, and it's the most number of steps you'll need to climb in the entirety of the trail. 
The walk is pretty steep, but you'll be surrounded by trees like Rubber, Angsana and Sagar. Plus, bird-watchers can look out for unique species like the Greater Racket-tailed Drongo and Black-naped Oriole.
But if you don't feel like trodding up these staircases, you can also opt to take the Singapore Cable Car straight to Mount Faber Peak.
---
2. Enjoy panoramic views of Singapore's bay area at Faber Peak
---
Once you've reached the top of the Marang Trail, you'll be treated to bird's eye views of places like Sentosa, the Southern Islands, and surrounding HDB estates. 
Head up the slope to Faber Peak, and you'll find a couple of attractions nearby in the area. This includes the Bell of Happiness, built as a symbol of Polish-Singapore diplomatic relations. There's a tale that the bells will bring happiness to couples and groups of visitors who ring them, so don't forget to give them a ring for some joy in your life.
---
3. Spot a mini Merlion at a lookout point
---
Walk a little further up, and you'll see 2 unmissable pillars marking Faber Point. The photo-worthy spot has gorgeous views and even signs on the floor pointing in the directions of different countries. 
Don't forget to look out for the mini Merlion statue there too – it makes for a perfect photo op to remember the journey. 
---
4. Walk along the iconic Henderson Waves
---
Now we get to the Instagram-famous bit – Henderson Waves. You've probably seen the iconic 274m pedestrian bridge all over social media, distinguishable by its wavy architecture that was actually designed using mathematical equations.
Its rib-like structure is actually functional, providing shade along the path and making it the perfect spot to pause for a quick rest. It should take just around 10 minutes to complete the walk from one end of the bridge to another.
---
5.  Spot rare trees at the Sembcorp Forest of Giants
---
If you're a nature enthusiast, you'll love spotting the huge trees at the Sembcorp Forest of Giants. The special area is located at Telok Blangah Hill Park but is also visible from Henderson Waves, and contains tree species that are threatened in the region like the Jelutong, Tualang and Kempas trees.
---
6. Grab a quick bite at the Alkaff Mansion
---
By the time you reach Telok Blangah Hill Park, you may be feeling like you're in need of a little recharge. Luckily, just 100m from the Sembcorp Forest, you'll find the Alkaff Mansion, which houses eateries including Wildseed Cafe and UNA.
The pristine 19th-century building stands out from the rest of the forested area. Established in 1918, the building was once known for hosting upper-class parties, until it became the headquarters for the World Buddhist Society in the 1970s and 80s. Just like it hosts a bunch of cafes now, the building first became a restaurant venue in the 90s.  
---
7. Pose for IG-worthy shots at the Terrace Garden
---

The pretty flowers and aesthetic railings make for good photo spots.

After having a meal at the aesthetic cafes, get ready for more photo-ops at the Terrace Garden nearby. You may recognise this castle-looking garden from social media – after all, it's a scenic spot to snap some cool pictures. 
True to its name, there's also a spacious terrace area you can chill at while in the garden. If you're up for a little picnic, this serene spot is the perfect place to do so. 
---
8. Get an elevated view of the forest from the Forest Walk
---
From the garden, you'll be able to head down to the Forest Walk that's located just about 5 minutes away.


The 1.3km steel suspension bridge will take you through the secondary forest of Telok Blangah Hill, all the way to the Alexandra Arch. If you want to take the road less travelled, you can step foot on the actual forest grounds beneath, dubbed the Earth Trail. At the Forest Walk, you'll be able to spot a ton of critters, from large ants to unique caterpillars and spiders.
Keep an ear out for the chirping of the many birds in the area. Some of these birds include species like the Pink-necked Green Pigeon and Brown-throated Sunbird. 
The Forest Walk and Earth Trail are temporarily closed for renovations until further notice. 
---
9.  Head to Hort Park via the Alexandra Arch
---
From the Forest Walk, you'll be able to exit to the connected Alexandra Arch, recognisable by its famous leaf-like structure.
 The bridge should take a short 5 minutes to walk through. For an even more aesthetic view of its structure, plan your visit to see it at night, as the walkway will be lit up by multi-coloured LED lights. 
---
10. Stop by Canterbury Open Field for a picnic
---
If you're feeling hungry after spending some time at Hort Park, we recommend taking a detour to the open field by Canterbury Road.
Continue walking up the hill and you'll soon come to a clearing that looks very much like Cameron Highlands. It doesn't have the same cool climate though, but what it lacks in chilly weather, this place makes up for it with picturesque views. No surprises that this place is already popular with couples who want their pre-wedding pics to look like they're overseas.
Of course, you don't need to have an SO to enjoy the open field. A picnic lunch and a good book are enough company to enjoy this space.
---
11. Admire the flora & fauna at Berlayer Creek, near Labrador MRT Station
---
After exiting the Alexandra Arch, walk around 15 minutes  down the road to Labrador MRT Station. From the MRT station's exit, you'll be able to find a route to Berlayer Creek. 

You'll be able to spot this structure behind the MRT Station. Walk towards it, and the Berlayer Creek boardwalk is further inside.

Admire the surrounding mangrove habitats.

Once you step foot on the Berlayer Creek Boardwalk, you'll find yourself surrounded by mangrove habitats and other unique wildlife. A rare mangrove tree you can look out for is the Bukau Pasir. You may also spot woodpeckers and the stunning Blue Glassy Tiger butterfly on your walk. 

There are also little pavilions along the trail to stop, rest, and admire the view. 
---
12. Marvel at the Dragon's Teeth Gate & Red Beacon
---

We thoroughly enjoyed the sea breeze along the coastal walk. 
Once you've passed through the Berlayer Creek trail, you can head towards Labrador Park, where you'll find more interesting attractions to visit. 

Dragon's Teeth Gate (left) and Red Beacon (right).

For instance, drop by the Dragon's Teeth Gate and Red Beacon, 2 landmarks that were used in the past to help ships with navigation. Both structures are eye-catching and located by the water's edge, making them pretty spots to snap pictures at as well. 
---
13. Find war relics including a 6-inch cannon
---
Labrador Park is also home to a war memorial site, where you'll get a walk-through history lesson and view some war relics. 

Get a close-up view of the 6-inch cannon.
For instance, locate a machine gun post and 6-inch cannon that was discovered from WWII, along with other artefacts from the era. 
---
14. Conclude your journey with sunset at the waterfront
---
Once you're done exploring the several attractions around Labrador Nature Reserve, we reckon the best way to end the hike is with a rewarding coastal walk during sunset. The cooling sea breeze by the ocean feels extra shiok after the arduous journey, especially with Singapore's sweltering weather lately. 

Grab a seat on these benches along the coast and rest your legs.

There are also lots of benches, rest spots, and even swings scattered around for you to sit back and admire the view. 
---
Exploring the Southern Ridges
---
There's no doubt that the walk along the Southern Ridges can be a pretty rigorous one, especially for unseasoned hikers. However, the sights and attractions along the way make it worth the while – plus, with a ton of rest areas and even cafes to refuel along the way, it's a good hiking challenge to take up. 
Guided tours of the Southern Ridges are available too should you want to explore the area in a more in-depth way.
More trekking and biking trails to explore in Singapore: 
---
Photography by Huiwen Chan.
Original article published on 29th July 2022. Last updated by Gracelyn Lim on 11th July 2023.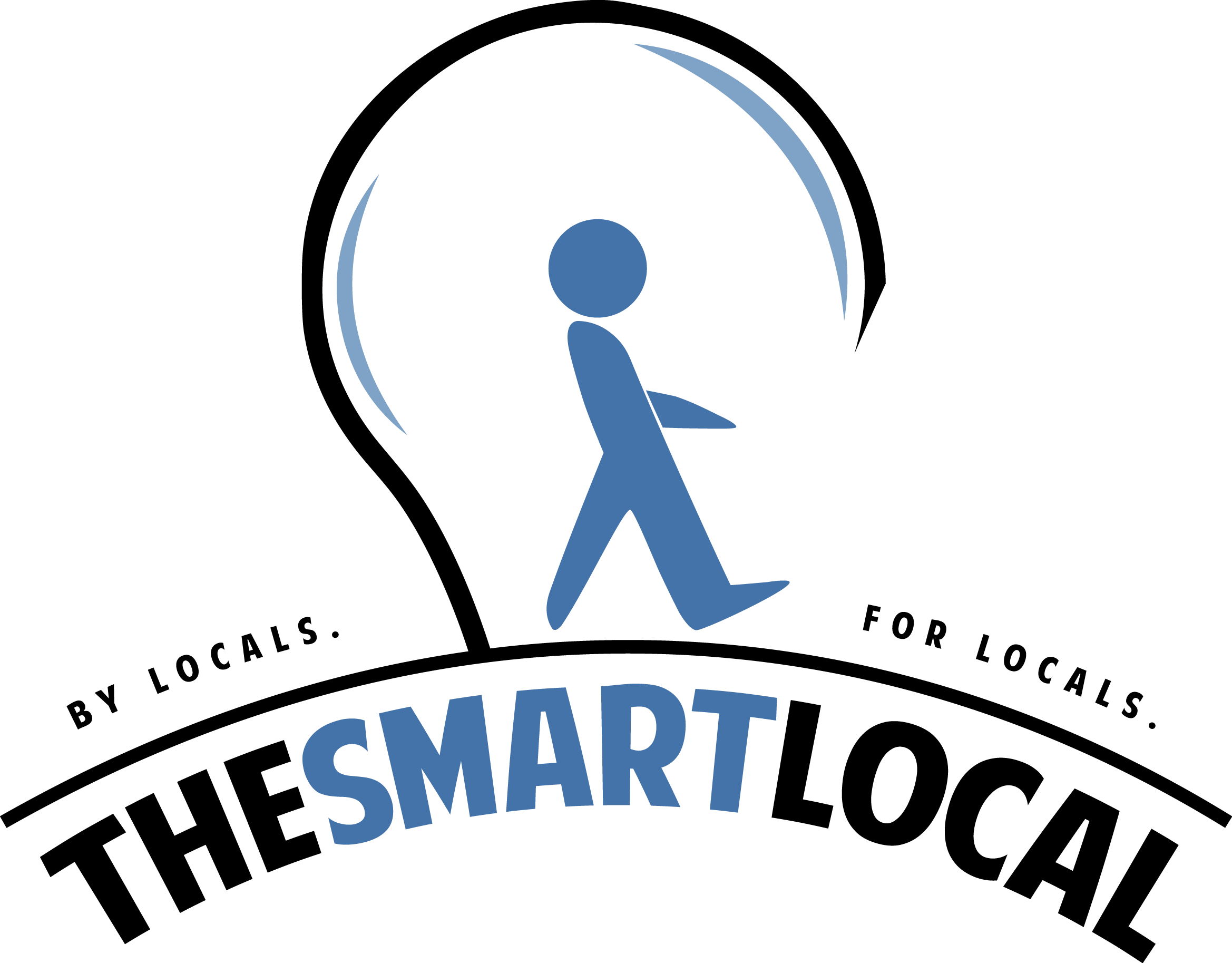 Drop us your email so you won't miss the latest news.