CBD landmarks with secret histories
---
We've learnt about the communal riots of 1964 that stained the roads of Geylang Serai with the blood of a trishaw rider and the Maria Hertogh riots that happened along the Padang in our Social Studies textbooks. But hidden amongst the tall glossy buildings are traces of a vibrant history, far from the "obscure" fishing village that the textbooks tell.
From a former opium den to sacred sites that anchored our forefathers' sea ventures, here's a list of landmarks in the CBD that you'll want to give a second look the next time you pass by.
---
1. Fuk Tak Chi – Street museum-hotel with secret entranceway to the CBD
---
Fuk Tak Chi's doors serve as a shortcut to China Square in the CBD area, a haven for mouth-watering food options. But don't let its interior go unnoticed. Back in its heyday, it was a social meeting point and a place of worship for Hakka and Cantonese immigrants to give thanks for their safe passage to Singapore. It was conveniently located right along the shores, making the temple one of the first stops for the Chinese immigrants.
Having seen an unending traffic of coolies and merchants alike, this sacred spot also doubled up as a headquarters responsible for the welfare and development of the community. So the next time you're rushing to your dinner date or checking into the boutique hotel behind this establishment, take a peep into the hard life of the Chinese coolies back then.
Address: 76 Telok Ayer Street, Singapore 048464
---
2. Nagore Dargah – Greek-inspired shrine for a saint
---
A lesser-known community that has played an equally vital role in shaping Singapore's maritime trade is the Chuliahs, a Tamil Muslim community from South India. They came mostly as traders and money changers. And that's why you'll find the Nagore Dargah along the coastal road of Telok Ayer Street – which was once an actual sea frequented by seafarers, that saw vibrant trading both socially and commercially.
The exterior is painted in a faded beige featuring an eclectic mix of Islamic and Greek architecture. Many of us would've walked past this unique structure without knowing that it was initially a shrine to honour a preacher-saint who hailed from South India and once saved a ruler from an incurable disease.
Try spotting the minaret, a tower with a balcony that's also common in local mosques or the Corinthian columns – classic of Greek architecture. Once a symbol of how Singapore was a thriving port city, this building is now a museum that commemorates the Indian-Muslim diaspora that have settled here after sailing from port to port to trade items such as betel and gold.
Address: 140 Telok Ayer Street, Singapore 068604
---
3. Masjid Sultan – Golden domes made from glass bottles
---
When you're in the Kampong Glam area, it's hard to miss the golden domes of Masjid Sultan against the low rise colonial shophouses. Aside from being the most recognisable feature of the mosque, this eye-catching golden monument also has a greater story to tell.
Being an anchor point for the Muslim community since its first inception in 1824, the mosque has incorporated the kampong spirit creatively into its architecture. While the wealthy funded the building of the mosque, the poor donated what they could afford – empty glass bottles. If you take a closer look at both domes of the mosque, you'll find a rim of glass bottles neatly stacked at the base. 
The mosque itself played a key role in attracting Muslim traders from as near as the Malay peninsula to as far as Arab. Hence, the reason why Singapore became a bustling hub for Muslim pilgrims to gather before sailing off to Mecca.
Address: 3 Muscat Street, Singapore 198833
---
4. New World Amusement Park – Now City Square Mall
---
If you've ever wondered how Singapore's night life was before Clarke Quay and Boat Quay, know that we actually had 3 amusement parks. First of the 3 was the New World Amusement Park whose entrance surprisingly still stands till today at City Square Mall.
Imagine having cabaret girls like those you see from Moulin Rouge sashaying around the same compound as today's City Square Mall. Admission fees to the park were priced at $0.10 per entry and visitors had to pay separately for the various entertainments, such as boxing matches, opera shows and hiring 'taxi-girls' – a 1950s version of a prostitute – to dance with you. 
Of course things have changed since then, the area has turned from a wild night's out to a family-friendly shopping mall with playgrounds and shops like Decathlon.
Address: 180 Kitchener Road, Singapore 208539
---
5. Jalan Kubor Cemetery – The "Tombs of Malayan Princes"
---
What comes into our head when we think of Bugis? Shopping, lots of shopping. But just 600m away from the glitz and glam is Jalan Kubor Cemetery. This might be better known as the "Tombs of Malayan Princes", a graveyard dedicated to a monarch of 19th century Singapore. 
With tall trees paving the way and vegetation growing out of the cracks in the dirt-stained concrete, you'll find brightly coloured tombs atop a steep climb of steps. 
The colour yellow is bound to catch your attention – it symbolises royalty in Malay culture. One notable figure that rests within this sizeable tomb is Tengku Aysha, the great-granddaughter of Sultan Hussein Shah – the man behind Singapore's treaty with Sir Stamford Raffles in 1819.
Surrounding the elevated area are smaller tombs inscribed in various languages including Arabic, Javanese, Mandarin and Gujarati. If there's anything we can learn from this collection of artefacts, it's how our tiny port city was able to attract people from different corners of the world, even until today.
Address: 7 Jalan Kubor, Singapore 199205
---
6. The Warehouse Hotel – Former opium den and disco
---
The Warehouse Hotel that today innocently rests at the bank of the Singapore River has a less known illustrious history behind its whitewashed walls. This boutique hotel combines 3 warehouses that historically stored produces like spices, rice, coffee and rubber. But we often overlook the fact that it was initially an opium den, first opened in 1895. 
Opium was a profitable trade that was once legalised by the colonial government – it acted as a quick and effective pain relief for the overworked coolies in the shipping industry. 
Later in 1986, it became the Warehouse Disco – much like our Zouk today but with shiny sequins on halter dresses and platform shoes hidden under bell-bottoms – before finally settling as The Warehouse Hotel that we know of today. So the next time you see this fancy white-washed building, juxtapose it to its enthralling past. 
Address: 320 Havelock Road Robertson Quay, Singapore 169628
---
7. Thian Hock Keng Temple – Roofs from recycled kitchenware and secret wall mural
---

Image credit: @planetshanti
An unmistakable landmark of Chinatown has to be the Thian Hock Keng Temple. Built along the original seafront that is Telok Ayer Street today, this temple had assumed the roles of a docking bay for early immigrants and a safe house for social welfare such as housing arrangements, marriage solemnisation and funeral services once before.
If you look up to the roof, you'll notice dragon sculptures and paintings adorning the temple's exteriors. This parallels the design of traditional Chinese boats where the eyes of the dragon are positioned to look out for dangers lurking at sea. 
Fun fact: the roof is actually made from broken plates, teapots and cups that were put together by our forefathers without the use of nails. Seems like our forefathers were also advocates of recycling. 
Today, make sure to visit the rear wall of the temple. You'll stumble upon a 40M long mural that paints the livelihood and contributions of the early Hokkien immigrants to ensure the flourishing of our port city. 
Address: 158 Telok Ayer Street, Singapore 068613
---
8. Ying Fo Fui Kun – Singapore's oldest Hakka clan association
---
Telok Ayer is where early Chinese immigrants first settled – it's also home to Singapore's oldest Hakka clan association Ying Fo Fui Kun. Built in 1822, the concrete walls of this building now stands at a busy junction between Cross Street and Telok Ayer Street, linking the streets of shophouses to the posher side of office buildings.
In a not too distant past, you'd see bullock carts trudging through the masses of bare-bodied labourers with half-shaved heads and long ponytails, and ships docking where the Telok Ayer Downtown Line MRT now stands. 

Windows were positioned to be higher than an adult's height to prevent intruders
First a temple, later a school and eventually a stand-in embassy for the Hakkas in Singapore and China, Ying Fo Fui Kun is home to a close-knit community of Hakka immigrants. Even till today, you'll see their halls filled with people – that is, if you are tall enough to peep through their windows. 
Address: 98 Telok Ayer Street, Singapore 048474
---
9. Makam Puteri Radin Mas Ayu – A shrine for a Javanese princess
---

Entrance to the shrine is near Mount Faber Lodge but is hidden behind a big tree
Even a regular hiker at Mount Faber wouldn't have noticed that near the foot of this lush greenery is the entrance to a small shrine dedicated to a Javanese princess, Puteri Radin Mas Ayu. Like most classic fairytales, her stepmother was envious of the father-daughter bond Radin Mas shared with her father and was determined to subject them to a life of captivity – or much worse, death.
To save her father, she forced herself to marry a man she detested and woefully kept her father's whereabouts a secret.

Shrine of Puteri Radin Mas Ayu enclosed within the green fence
By unfortunate fate she was reunited with her father, and later took a stab for him and died in his arms. The stepmother tried to flee amidst the commotion but through divine intervention, she was struck dead by lightning.
Today, there's a whole constituency named after Radin Mas but where her story truly lives is at this sacred spot where people still frequent to seek blessings as seen with freshly burnt incense sticks.
Address: 10 Mount Faber Road, Singapore 099199
---
10. Bugis Junction – Iconic ship logo
---
Claw machines, blockbuster movies and BBT are amongst our favourite activities at Bugis but it hasn't always been the meeting point for youths. The Bugis Junction logo, a ship with three sails on it, hints at what fearsome history once sailed through this area.
Bugis is the name of the migrants from Southern Indonesia who once populated this area. They were known for their seafaring capabilities and were mostly maritime traders. To pay homage to these once mighty inhabitants, a perahu or a boat now anchors the Bugis Junction sign.
At the same time, the old shophouses that lined Malabar, Malay and Hylam streets, were rebuilt and incorporated into the glass-covered, air-conditioned shopping mall we know today. So instead of having your eyes set on the ongoing sales, try to spot the street signs that are still preserved on the walls.
Address: 200 Victoria Street, Singapore 188021
---
Maritime history of Singapore
---
From a humble fishing village to a bustling port city, trading has been a mainstay in Singapore's rich history across time. Even till today we're known as a maritime hub that's always connected to the rest of the world. 
But our history is not limited to our economic ventures. Having been the anchor for the Singapore Straits, we've also been gifted with a myriad of cultures and identities from across the region and the high seas. It's never easy to pinpoint just one local delicacy or a representative traditional clothing because the diversity that has landed on our shores has become a part of what makes us unique as a country.
---
Explore Singapore with Maritime and Port Authority of Singapore
---
To best experience our vibrant past, Maritime and Port Authority of Singapore (MPA) has designed a guided maritime trail that'll bring you on a journey from Telok Ayer to Kampong Glam. Like going on a treasure hunt, you'll visit various locations to spot the easter eggs or historical landmarks in the CBD that have a rich maritime history behind it. Plus, they're free to join!
Happening every 3rd Saturday of the month, follow this complimentary trail to learn about how the first immigrants landed and brought along with them a piece of their culture before coming together to create the Singapore that we know of today.  From along the Telok Ayer streets up to Kampong Glam, you'll find traces of our forefathers' first landing.
Singapore Maritime Trail 3: Our Legacy
Date: Every 3rd Saturday of the month
Time: 9AM-11.30AM or 3PM-5.30PM
Meeting point: Telok Ayer MRT Station, Exit B
Ending point: Malay Heritage Centre
---
This post was brought to you by the Maritime and Port Authority of Singapore.
Exhibitions and promotions listed in this article may no longer be applicable.
Photography by Clement Sim.
Originally published on 23rd October 2019. Last updated by Josiah Neo on 31st August 2021.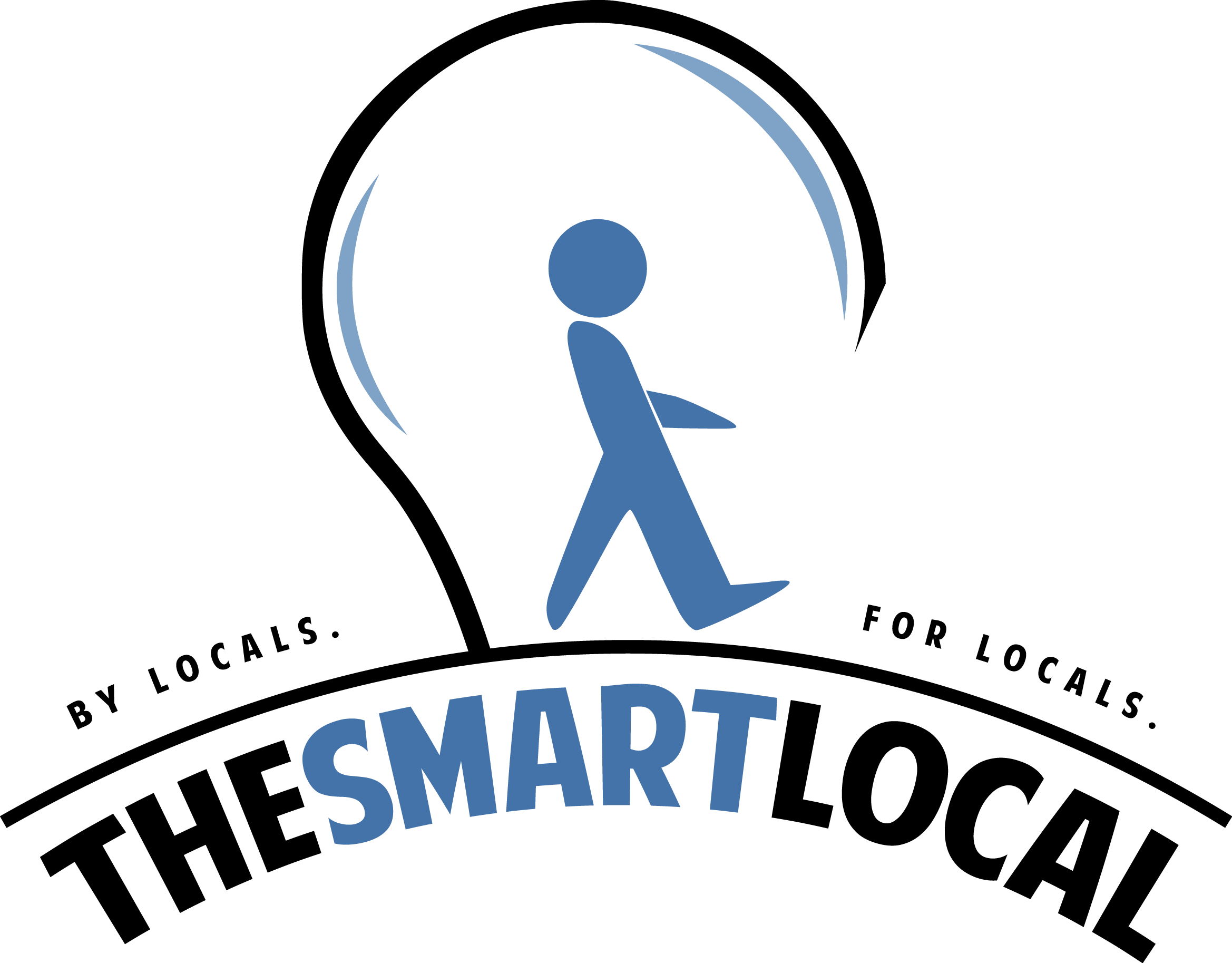 Drop us your email so you won't miss the latest news.