Gifts for couples in long distance relationships
---
As borders were rapidly sealed off in an effort to stem the spread of Covid-19, couples in long distance relationships found themselves in an unprecedented challenge. Those who have not been able to reunite have had to adapt and find ways to keep the relationship alive amidst an uncertain future.
But now that we're more than a year into the pandemic, Netflix paktor nights and surprise flower deliveries have already been done to death. To keep the fire burning till your eventual reunion, you can get these 5 gifts matched to your partner's love language that say "I love you" in more than words.
P.S. Find out how you can ease the hefty price tag of buying gifts in foreign currency like USD and AUD with cashback at the end of the article!
---
1. Physical touch – A touch bracelet to send cross-continental buzzes
---
Image credit: @bondtouch
If your partner's love language is physical touch, they're probably missing your gentle shoulder caresses more than you know. One way you can help them navigate the absence of touch in a long distance relationship is with a Bond Touch bracelet.
The bracelet lets you send a touch or a buzz to your other half from your own bracelet, almost like sending a text but a more intimate one – and we're not talking about pictures here. This way you can turn distance into touch and remind your partner that you're always thinking of them
Price: From USD$54 (S$73) for a single bracelet
Get the Bond Touch bracelet from Uncommon Goods
*International shipping is available
---
Bonus: A boyfriend pillow for the GF who can't go a night without cuddles
---
Image credit: Menkind
One of the worst things about long distance relationships is the lack of a cuddle buddy at night. If your other half is feeling lonely in her big bed at night, you can gift her a boyfriend pillow.
It's like a bolster but at just the right size for anyone to cuddle and spoon at night; the extended arm will also make your GF feel like someone's by her side holding her as she snoozes. There is even a pillow with a "muscular" build if you want to remind your partner that you're constantly hitting the gym in her absence.
Price: AUD$44.95 (S$45.20)
Get the Boyfriend Pillow
*International shipping is available
---
2. Receiving gifts – Japanese snacks like souvenirs brought back on trips
---
Image credit: Bokksu
Those who've had the privilege of visiting Japan and trying the variety of legendary minimart snacks will know why people are always hauling suitcases back home as souvenirs. And if your other half is particularly missing the streets of Tokyo and Hokkaido, you can give them a box of authentic Japanese snacks so they can happily reminisce about their wanderlusting past.
These aren't curated from any neighbourhood Asian mart but are handpicked by Bokksu from local family businesses in Japan that don't export their snacks overseas. Each box has around 20 – 24 snacks which can include a matcha chocolate stick cake, uni rice crackers, and white strawberries.
The gift boxes come in three subscription tiers: three months, six months, and 12 months, where one box is delivered every month.
Price: From USD$134.85 (S$182.50) for a three-month subscription
Get the Bokksu Gift Classic
*International shipping is available
---
3. Quality time – Scratch-off poster to watch 100 movies together
---
Image credit: Enno Vatti
If you've run out of trashy reality shows to watch on Netflix over Skype dates at night, you can embark on a movie marathon with your SO and keep track of your shared progress too with this scratch-off poster of the top 100 movies ever made.
From classics like The Shawshank Redemption to animated favourites like Spirited Away, you'll have a long way to go before scratching off the entire list. Hopefully you'll be reunited in time to finish the last movie together!
Price: USD$27.97 (S$37.80)
Get the Enno Vatti Top 100 Movies Poster
*International shipping is available
---
4. Words of affirmation – Write love letters
---
Image credit: Leafcutter Designs
While random, spur-of-the-moment love letters can be romantic, writing them can be tricky. This set of letter prompts you can write to your loved one for them to read later creates a mini time capsule of handwritten notes that they'd love and cherish forever. Especially if their love language is words of affirmation.
From reminiscing about the first time you two met to writing a story you've never told them, you won't lack any ideas on what to write. Plus, handwritten letters have that personability and sincerity that Telegram messages lack. Bonus points for picking up some penmanship classes before handwriting these letters!
Do remember to ship these letters to yourself first so you can write them before mailing them to another country!
Price: USD$8.77 (S$12)
Get the Letters To My Love set from Amazon
*International shipping is available
---
5. Acts of service – personalised coupons to redeem activities
---
Image credit: @lovecoups
It's tough to show a thoughtful act of service when you're in a long distance relationship. But what if you give your partner an IOU that they can exchange for? LoveCoups lets you personalise a book of 20 coupons so your partner receiving the book can redeem activities like a long phone call or a special movie date.
BTW, this isn't some generic book that comes from a factory – you can even customise the avatars to resemble you and your SO for a more personal touch. Some other coupons you can include in the book for when you two are finally reunited include remote control privileges for the TV, a relaxing full-body massage, and a romantic homemade dinner. 
Price: USD$29.95 (S$40.50) for one coupon book
Get the LoveCoups Love Coupons here
*International shipping is available
---
Expressing your long-distance love with romantic gifts
---
There are only so many times you can surprise your significant other with a food delivery or floral arrangement if you're in a long-distance relationship. These gifts you can get instead will make the distance a lot more bearable, and knowing your partner's love language makes it all the more sincere.
There's also no drawback to buying these gifts online as long as you're using the DBS Visa Debit Card. The card gets you 2% cashback when you check out and pay with foreign currencies online, making that brutal exchange rate slightly less painful to think about. 

Make sure you're checking out with a foreign currency like USD to get that sweet 2% cashback
Image adapted from: Bokksu
It might not seem like much at first glance, but when your significant other's love language is receiving gifts, the little savings will start to add up. Who knows, perhaps once the two of you are reunited, those frequent 2% cashbacks will have amounted to a more extravagant gift, maybe even a diamond.
The DBS Visa Debit Card is also not just a card for you to spend on your other half; you can treat yourself right by getting 4% cashback on any online food delivery orders, too!
Image credit: DBS
You can also stand to save more with zero foreign exchange fees* when you link the desired multi-currency account to your DBS Visa Debit Card as the primary account. The foreign currency transactions will then be debited directly from the foreign currency wallet.
*No foreign exchange fees will be incurred when using the Australian Dollar, Canadian Dollar, Euro, Hong Kong Dollar, Japanese Yen, New Zealand Dollar, Norwegian Kroner, Sterling Pound, Swedish Kroner, Thai Baht, and US Dollar.
Terms and conditions apply.
---
This post was brought to you by DBS.
Cover image adapted from (L-R): LikaShopStudio, Menkind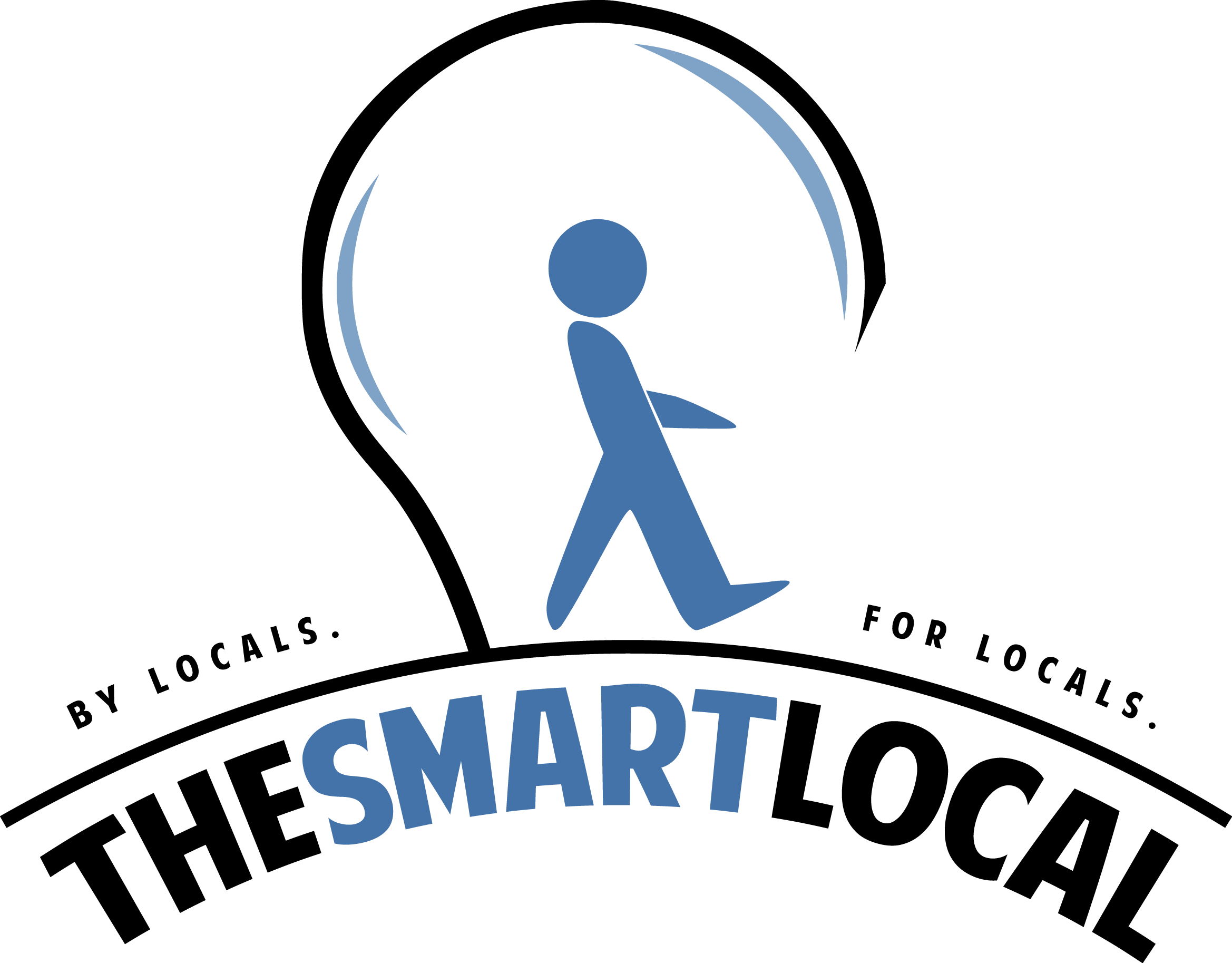 Drop us your email so you won't miss the latest news.