Netflix reality shows
---
Reality shows have been referred to as "junk food television", and it couldn't be more apt. Unlike cheem documentaries or riveting dramas which require you to pay close attention to the storyline, reality TV engages your visual and auditory senses at the surface level – leaving you thoroughly entertained without having to use much brain power.
For days where your brain capacity has been zapped by the hustle and grind, tune into these Netflix reality shows and just sink into the bliss of having zero deep thoughts – just chillin' like a villain.
Check out our other Netflix guides:
---
1. Queer Eye
---

Image credit: Variety
The Queer Eye series on Netflix is a modern reboot of the early 2000s original, which was a pop culture staple spanning exactly 100 episodes. The premise is simple: a group of LGBT fellas called the Fab Five guides one individual per episode through an all-rounded transformation.
Each member of the Fab Five has his own specialty – namely food and wine, fashion, culture and lifestyle, design, and grooming. While there's no doubt that the guys serve up humour, sass and exuberance, have some tissues on standby as well. The series is known to be quite a tear-jerker, especially during the touching big reveals at the end of each ep.
Seasons: 5
Episode length: ~50 min
Watch Queer Eye on Netflix.
---
2. Bling Empire
---

Image credit: Netflix
The latest buzz when it comes to Netflix reality shows, Bling Empire is unsurprisingly a huge hit among the Asian crowd in particular. It's nice to see some racial representation on our screens, despite the fact that it's not super relatable to follow the lush lives of 11 filthy rich and fabulous L.A. Asian-Americans.
Think of it as the reality show version of Crazy Rich Asians, with an added dose of plastic surgery, romantic entanglements and drama over inheritance thrown into the mix. There's even a Singapore rep – socialite Kane Lim of real estate, oil and shipping, and investments wealth. Watch the series while tucking into your instant noodle supper for extra irony.
Seasons: 1
Episode length: 30-50 min
Watch Bling Empire on Netflix.
---
3. Too Hot To Handle
---

Image credit: At The Cool Table
You've seen Survivor, where the aim is to live on an island and complete various tasks involving both brains and brawn. Now introducing Too Hot To Handle, an iconic Netflix original where a cast of 10+ exceptionally attractive hunks and babes get chucked on an island – but their only challenge is simply not to boink each other.
There's a prize pool of USD$100,000, but money will be deducted each time players engage in sexual contact, ranging from sneaky smooches to doing the deed. This means there's a strong element of sabotage and implicating others 'cause certain couples can't resist physical urges. After four weeks, the remaining prize money will be split among those who remained celibate.
Seasons: 1
Episode length: 35-45 min
Watch Too Hot To Handle on Netflix.
---
4. The Circle (USA, France & Brazil)
---

Image credit: Polyglon
Black Mirror fans would be familiar with the iconic "Nosedive" episode, set in a universe where your social status is dependent on social media stats. The Circle brings that concept to life, in what is deemed to be a social experiment where contestants are isolated within their own apartments and can only interact via a social media app.
The kicker is that contestants are able to concoct their own online personas, catfishing to their heart's desire using completely fake profile pictures and bios. Episodic elimination is determined by the rest of the contestants' votes, with the prime catfishing suspect getting booted. The last person standing nabs up to US$110,000, varying between the different countries' editions.
Seasons: 1 for each country's edition
Episode length: 40-60 min
Watch The Circle USA, The Circle France & The Circle Brazil on Netflix. 
---
5. Back With The Ex
---

Image credit: Ready Steady Cut
The ultimate guilty pleasure for those who have ever second-guessed a breakup, Back With The Ex is a series following four people who get reunited with their respective lovers, and presented the chance to talk things out and possibly rekindle sparks. 
Of course, they won't just be hanging out as the show will nudge them in the right direction with challenges such as moving in together, and setting rules for the other party to follow. Expect dirty secrets to come bubbling to the surface, as we get to kaypoh at these couples' battle of lust and temptation against logic and judgement.
Seasons: 1
Episode length: ~50 min
Watch Back With The Ex on Netflix. 
---
6. Instant Hotel
---

Image credit: Aquitude
A twist on classic home makeover shows, think of Instant Hotel as a battle between Airbnbs. In this Australian series, homeowners deck their place out to become extravagant rental abodes with a full suite of guest amenities, ranging from quaint cottages to beachside penthouses. Viewers get to see various sides of living Down Under, from the city to the sea.
The teams then switch and stay in somebody else's rental for one night, where they will judge each other's "instant hotel" not only by the aesthetics but the overall accommodation experience as well – taking into account location, nearby attractions, and even the value for money factor.
Seasons: 2
Episode length: 40-55 min
Watch Instant Hotel on Netflix. 
---
7. Love Island (USA & Australia)
---

Image credit: PopSugar
Originally a UK series, Love Island has USA and Australian spin-offs which you can catch on Netflix. The premise is that contestants get coupled up with a fellow "Islander", be it for genuine love, friendship, or just for the sake of winning the prize money. Couples are eliminated on a public voting basis, where viewers vote through a dedicated smartphone app.
Re-coupling is also allowed if Islanders discover that they're more compatible with someone else. This means contestants can actually get kicked off the show for being dumped and single – ouch. During each season's finale, the public's vote will determine which couple is crowned most compatible, and walks away with a hefty cash prize.
Seasons: 1 for Love Island USA, 2 for Love Island Australia
Episode length: 40-60 min
Watch Love Island USA & Love Island Australia on Netflix.
---
8. Selling Sunset
---

Image credit: Film Daily
The average Singaporean probably associates the words "real estate agent" with flyers and newspaper ads, but Selling Sunset presents a pretty niche subject matter in the world of reality shows: fabulous real estate agents specialising in high-end properties in L.A. 
Expect a holy trinity combining feisty reality TV drama, insider glimpses into the lifestyles of the rich and fancy, and major #HouseGoals eye candy. The series takes you through the cast members' work woes like business deals falling through, as well as shenanigans in their personal lives, such as friendship betrayals and juicy pre-wedding developments.
Seasons: 3
Episode length: 30-45 min
Watch Selling Sunset on Netflix. 
---
9. Hell's Kitchen
---

Image credit: TV Insider
In Hell's Kitchen, there's arguably less cooking and more intense shouting plus behind-the-scenes happenings of Gordon Ramsay's prestigious restaurant. Each episode has a culinary-related challenge for the two teams of aspiring head chefs, ranging from blind taste tests to having to recreate a dish solely from tasting it.
Throughout the series, the Red and Blue teams battle it out to see who can run a smoother dinner service each ep, with mishaps like undercooked lamb or mushy risotto incurring the wrath of Chef Ramsay, whose rage has resulted in many a hilarious meme.
Seasons: 2
Note: Hell's Kitchen has 19 seasons, but Netflix Singapore currently only has Seasons 17 & 18.
Episode length: ~45 min
Watch Hell's Kitchen on Netflix. 
---
10. Love Is Blind
---

Image adapted from: Netflix
Challenging the notion that love boils down to physical attraction, Love Is Blind pairs singles up but only allows the contestants to get to know each other through conversations where they are separated by a wall. 
For a period of ten days, a total of 30 contestants chat with members of the opposite sex, speed dating style. The men are then able to propose, and only successfully matched and engaged couples will get to meet face to face. 
We then follow the couples through the process of meeting each other's parents, navigating their relationship leading to the wedding day, and the big decision of whether they will indeed get married, or walk away from the altar.
Seasons: 1
Episode length: ~50 min per ep, 85 min for season finale
Watch Love Is Blind on Netflix. 
---
Reality shows on Netflix Singapore to let your brain take a break
---
It's great to be able to enrich your mind through educational programmes, thought-provoking podcasts or a compelling book. But some days, you just want to nua in front of the TV or curl up in bed with your laptop, and these "junk food" shows are just what the doctor ordered.
We've also got you covered with a wide range of subject matters to keep things fresh, including lifestyles of the rich and fabulous, saucy love stories, and wholesome makeovers with an uplifting takeaway.
Here are some other things to do at home:
---
Cover image adapted from (clockwise from top-left): Netflix, Film Daily, Scoop Whoop, TV Insider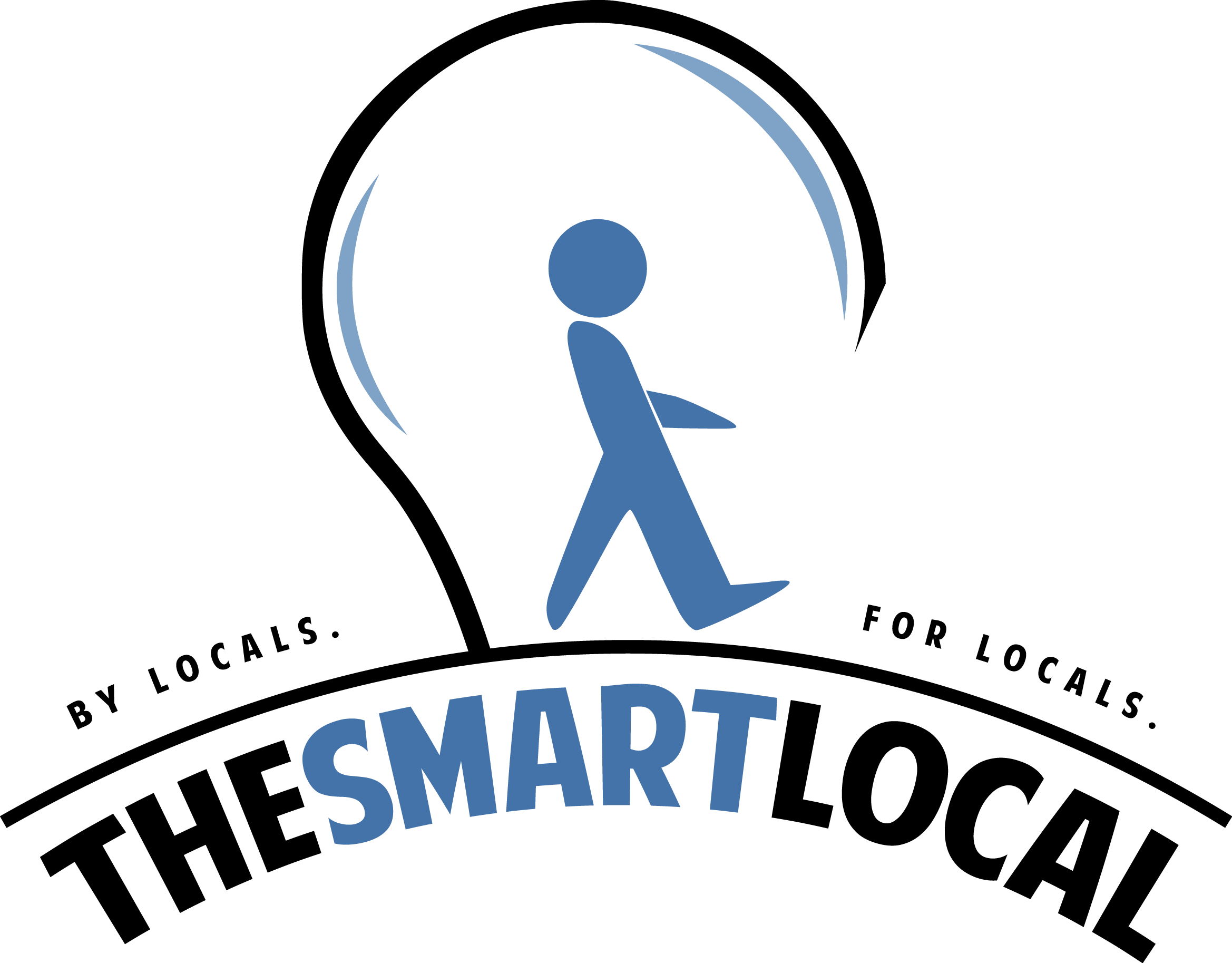 Drop us your email so you won't miss the latest news.