Solo travel destinations near Singapore
---
Maybe you're a seasoned solo traveller planning for your next getaway. Or perhaps you're just out here trying to eat, pray, love for the first time ever. Whatever the situation is, there are a few important things you might want to know –  like where the safe and easy places to vacay alone are.
In the interest of making your 1st or 10th lone vacation easier, we've rounded up solo travel destinations near Singapore. From Vietnam to Thailand, here's where you should go to enjoy some "me-time". 
---
1. Bali, Indonesia
---
It only takes one look at the amount of single backpackers bargaining for a taxi ride at the airport to know that Bali is popular among solo travellers. The blissful beaches, majestic sunsets, and laid-back vibes are 3 of many reasons why the island of Gods makes a great holiday destination.

Image credit: @pendakisepatukusamgarut via Instagram
What to do: Those who have the stamina can consider trekking up Mount Batur to catch the sunrise and meet other fitspos who think hiking up a steep mountain at 2am is a good idea. Dedicated yogis, however, should head to Ubud for a wholesome week of practising their yoga poses while taking in the breathtaking views of the rice paddies. 

Image credit: @voucherwisatabali via Instagram
Other popular activities for solo travellers in Bali include surfing the big waves in Canggu, scuba diving in Seminyak, and swiping your day away on a dating app in an attempt to score a soulmate. Even if you fail to find love, you might still make instant besties and even meet the local tour guides who can show you all the nooks and crannies of the island.

Image credit: Wyndham Hotels & Resorts
Where to stay: Since you're riding solo, you might consider staying in the heart of the action for convenience. Hotels like Ramada Encore by Wyndham Seminyak Bali and Wyndham Garden Kuta Beach Bali are located right on the beach and a stone's throw away from restaurants, bars, and shops. 
Flights from Singapore: 2 hours 40 minutes
---
2. Boracay, Philippines
---
If you weren't already craving a beachy holiday, then pictures of turquoise water and white sands in Boracay might just push you over the edge. Besides the surreal landscapes, the wild parties and a myriad of cheap watersports are what keep solo travellers coming back for more.

Image credit: @traveldiscountzone via Instagram
What to do: Island hopping via a sailboat is a popular activity that likely sits high on everyone's bucket list. Then there's paddleboarding, jet skiing, and kite surfing which can feel like a mini workout depending on how fit you are. But if all you want to do is lounge on the beach, we're not going to stop you.
Where to stay: For such a small island, Boracay sure offers visitors a plethora of options when it comes to accommodation. Among these, the Microtel by Wyndham Boracay ticks all of our boxes in terms of affordability and comfort. 

Image credit: Wyndham Hotels & Resorts
Given the hotel's beachfront location, you might be able to score yourself a room with an unblocked view of the ocean. Each room comes with a fridge and microwave in case you crave some late night munchies. Other than that, expect to get free breakfast every morning.
Flights from Singapore: 3 hours 25 minutes
---
3. Baguio, Philippines
---
For a dose of culture and cool climates, come right this way towards Baguio City. Sitting within the tropical pine forests region, this urban city is filled to the brim with historical landmarks and catered to travellers who are looking for something more than just chilling on the beach.

The cluster of vibrant coloured houses resemble those in Italy.
Image credit: @jerrictubig30 via Instagram
What to do: Take a stroll around Camp John Hay and spot a Butterfly Garden, a hiking path, and the Lost Cemetery of Negativism – where people come to bury their burdens and bad vibes. Then, swing by the colourful houses on Stobosa hill for some IG-worthy snaps. 

Image credit: Wyndham Hotels & Resorts
Where to stay: Check yourself into the Microtel by Wyndham Baguio that's located near all the major attractions such as Public Market, Wright Park, and Baguio Cathedral. The buzzing Session Road that's jam-packed with restaurants is also right at your doorstep so you won't have to travel far for food.
Flights from Singapore: 3 hours 45 minutes
---
4. Hanoi, Vietnam
---
Rambling, crowded, and bursting with life are a few words we'd use to describe Hanoi – the capital of Vietnam. Here, the street food scene is buzzing, the coffee is strong, and the locals are friendly.

Image credit: @fruncesc via Instagram
What to do: Night markets at the Old Quarter, where quirky knick-knacks and tasty grub are, are the principal must-do. Talking about street food – don't be shy to try them all, be it pho noodles, bun cha, or banh mi. Remember, calories on vacation don't count.

Image credit: @mlsa.xoxo via Instagram
To get around for cheap, consider renting a motorbike. The torrent of scooters on the roads might seem scary at first, but once you get past the initial concern, you'll be in for a breezy ride. Go on and explore all the war sites, historic buildings, and winding alleys of Hanoi.
Where to stay: The Old Quarter is without a doubt touristy. But if you're flying solo, staying here means you can easily meet other travellers and be within reach of attractions, shops, and local food joints. 

Image credit: Wyndham Garden Hanoi
The Wyndham Garden Hanoi, for example, is surrounded by museums, temples, and restaurants. There's also a massive silk village that's less than 1km away for those who'd like to stock up on handmade silk clothes and accessories.
Flights from Singapore: 3 hours 30 minutes
---
5. Nha Trang, Vietnam
---
Hanoi might be hectic, but that's okay because zen coastal towns like Nha Trang exist to give you a change of scenery and a chance to swim and nap by the beach. Tuck into sumptuous seafood spreads and dip your toes in the powdery white sands too while you're at it.

Image credit: @ashleedoan via Instagram
What to do: Eat, sleep, and repeat sit high on most travellers' to-do list when they arrive in Nha Trang. Other than that, there's the occasional pub crawl, beach hopping, and scooter driving up and down the coast.

Image credit: Wyndham Hotels & Resorts
Where to stay: Opt for luxe for less at the Wyndham Grand KN Paradise Cam Ranh. Located steps away from the beach, the resort has modern facilities, free shuttle service, 4 restaurants, a beach club, and a golf course onsite. Talk about next-level convenience.
Flights from Singapore: 2 hours 20 minutes
---
6. Hoi An, Vietnam
---
Not to be confused with Hanoi, the capital of Vietnam, Hoi An is a city known for its unspoilt Ancient Town that's a UNESCO World Heritage Site. But this city isn't just for history buffs. This place has rich culture and a chill vibe for those looking for a laidback travel experience.

Image credit: @iamcharlene___ via Instagram
What to do: This is a no-brainer – visit the Ancient Town. The former port has a mishmash of European and Asian-style buildings that are perfect for a postcard shot for the 'Gram. To capture the best views, do as the locals do and rent a bike. You'll start and end at Ancient Town but weave through the countryside where locals work in rice paddy fields in between.

Image credit: @gobravedave via Instagram
Where to stay: Hoi An is a coastal town, so it's only fitting to stay by the water at a hotel like Wyndham Garden Hoi An Cua Dai. The resort is seconds from the beach and a short 10-minute bike ride from Hoi An Ancient Town. If you haven't got a bike, the hotel has plenty to rent to guests.
On days when you don't feel like venturing out, the hotel has a pool, fitness centre, sauna, and bar to keep you occupied.
Flights from Singapore: 2 hours 50 minutes
---
7. Johor Bahru, Malaysia
---
With a direct bus route that takes less than an hour from Singapore, Johor Bahru needs no introduction. Budget solo travellers will find their happy place at the various hip boutique stores, cheap seafood restaurants, and even cheaper massage parlours.
What to do: We'll admit, if we ever cross the causeway to JB, it's most likely to shop and eat. But that doesn't mean you can't do other things, like biking through dirt trails at Tristan Park and conquering a 51-obstacle course at Austin Heights Water & Adventure Park.
Where to stay: With the rave reviews from discerning TripAdvisor users, it's safe to say that the Ramada by Wyndham Meridin Johor Bahru is worth checking out. It has everything you need to have a comfortable solo retreat: spacious rooms, a big breakfast buffet, gym, pool, and yoga decks. 

Image credit: Wyndham Hotels & Resorts
Not to mention, you'll be just minutes away from the Johor Premium Outlets, malls, and restaurants – all with purse-pleasing prices.
Bus from Singapore: 49 minutes
---
8. Kuala Lumpur, Malaysia
---
Thanks to the efficient public transport system and easy-to-navigate streets, Kuala Lumpur is one of those destinations that attracts busloads of solo travellers every day. Besides the drool-worthy food, this megacity is bursting at the seams with artsy attractions, glitzy skyscrapers, and vintage boutiques.
What to do: 2 words: Batu Caves. The 272 steps up a steep limestone hill might leave you breathless. But if they don't, then the massive gold-plated statue and the series of caves most likely will.

Image credit: @jas_tsh via Instagram
Once you've conquered these caves, go and see the rest of the hotspots like the Petronas Twin Towers, Brickfields, and Petaling Street. Then, refuel with a sedap selection of Malay cuisines. A few restaurants that come to our minds include Air Itam Asam Laksa, Foong Foong Yong Tau Foo, and Village Park Nasi Lemak.

Image credit: Wyndham Hotels & Resorts
Where to stay: Days Hotel & Suites by Wyndham Fraser Business Park Kuala Lumpur is centrally located in the city centre so you can get to places like Bukit Bintang and KLCC Park in a jiffy.
The hotel offers a wide range of room types, ranging from double rooms to studio suites. Within the property, expect to find 2 restaurants, a grab-and-go deli, and a modern gym.  
Flights from Singapore: 1 hour 5 minutes
---
9. Langkawi, Malaysia
---
The 99 tropical islands surrounded by crystal clear water that make up Langkawi are the stuff of a fairytale. It's accessible, ringed by vibrant coral reefs, and less than 2 hours away from Singapore – perfect for a solo mini getaway.

Image credit: @tmsingapore via Instagram
What to do: Watching searing sunsets from the white sandy beaches in Langkawi with a drink in hand might be one of the solo travellers' fave things to do. But if you're craving some action, go on a snorkelling tour at Pulau Payar Marine Park, hop on a helicopter ride over Lake Guillemard, and visit the crocodiles from above.

Image credit: Wyndham Hotels & Resorts
Where to stay: Put the Ramada By Wyndham Langkawi Marina on your radar ASAP if you'd like to be near the iconic Eagle Square, Langkawi Shopping Mall, and the Kuah Jetty – where most of the sunset cruises and island tours depart from.
Flights from Singapore: 1 hour 30 minutes
---
10. Bangkok, Thailand
---
Bangkok has long been known for its adulterous vibe, thanks to the series The Hangover. But the neon-lit bars, thumping clubs, and tattoo shops are not the only things this capital is known for. There are also the serene temples squished between skyscrapers, street foods that are as good as the Michelin-starred, and trippy megamalls like Iconsiam.

Image credit: @zomzaesilly via Instagram
What to do: Do a temple run along the river and see the big-hitters like the Temple of The Emerald Buddha, Wat Arun, Wat Pho, and the Grand Palace. Then, hit up Khao San Road to meet fellow solo backpackers and drink cheap beer. Some local drinking holes to get your buzz on include The Oasis Soi Cowboy, Beer Garden Sukhumvit Soi 7, and Tep Bar.
The local food here is incredible anywhere that has a crowd. So buckle up and risk the line at places like Jodd Fair night market. Here's where you'll find anything from food to fashion. Get ready to stuff your face with Mala skewers, prawn cakes, and drunken noodles so spicy it'll clear your tear ducts.
Where to stay: Balance out the hustle and bustle with some quality R&R when you check yourself into the Wyndham Garden Bangkok Sukhumvit 42. It's close to all the essentials such as shopping, dining, and nightlife so you won't have any FOMO. 

Image credit: Wyndham Hotels & Resorts
Other facilities to help you recharge your batteries and zen out include an outdoor infinity pool, a sauna, and a rooftop garden. The hotel's restaurant Kei Izakaya dishes up both local cuisine like grilled pork skewers, as well as Japanese omakase so you can order up a storm should laziness come knocking on your door.
Flights from Singapore: 2 hours 30 minutes
---
11. Phuket, Thailand
---
Cheap beer, food and a whole lot of beautiful sights and scenes in Phuket will make you run out of IG hashtags. The destination is indeed home to some of the most picturesque stretches of white sands and blue waters. But if we're being honest, travellers come to Phuket for the rambunctious parties.
What to do: During the day, soak up some sun but lather a lot of sunscreen to avoid being burnt to a crisp. Island hopping to the surrounding beaches of Krabi, Koh Phi Phi, and Phang Nga Bay is also a must-do. And so is a trip to the Elephant Jungle Sanctuary.

Visit the Elephant Sanctuary in Phuket.
At night, hit up the notorious Bang La Road for the live music joints, heart-pumping clubs, and go-go bars. Grab a bucket of cocktails at Aussie Bar that's known for its cheap and strong drinks. Then, hit up New York Live Music Bar to catch a performance before layering your stomach with some more pad thai or mango sticky rice. 
You might end up with a raging hangover the next day, but it's okay because you know you've done Phuket right.
Where to stay: If you're after a beachfront resort that delivers 5-star services without charging 5-star fees, head over to the Wyndham Grand Nai Harn Beach Resort Phuket. 

Image credit: Wyndham Hotels & Resorts
Expect to find 10 different swimming pools, 5 restaurants, a spa, and a gym here. The rooms here are spacious and come with perks like a private balcony, high-speed WiFi, and a daily breakfast buffet.
Flights from Singapore: 1 hour 45 minutes
---
Embark on a solo trip around Asia Pacific
---
Solo travel offers so much more than just a post-breakup resolution. It teaches you how to be independent, manage your time, and enjoy your own company. Going on a solo vacation also means that you're free to pick a destination, make plans, and change them however you see fit.
If you've been riding solo often, then you've probably covered most of the grounds of Southeast Asia. But if you haven't, then neighbouring countries are a good place to start. Not only are they less than 4 hours away by plane, they're also affordable and full of things to do.
Once you've ticked off the above locations, venture out and explore the rest of the nearby regions like New Zealand, Australia and Fiji. There's a whole lot to do and see at these destinations.

Image credit: Wyndham Hotels & Resorts
As for accommodation, the Ramada Newmarket Auckland or the Wyndham Garden Christchurch Kilmore Street are great options if you find yourself in New Zealand. Both are located near the city centre and surrounded by heaps of restaurants and shops.

Image credit: Wyndham Hotels & Resorts
Those who might want to visit Australia can have a look at the Wyndham Hotel Surfers Paradise in the bustling Gold Coast. You'll have the beach, the malls, and the bars right at your doorstep. 

Image credit: Wyndham Hotels & Resorts
But if your mind is set on Fiji, the Ramada Suites By Wyndham Wailoaloa Beach Fiji is within walking distance of temples, mud pools, and hot springs. Not to mention, you'll be waking up to endless ocean views.
When you book your stay directly with one of the hotels by Wyndham, you can score members' perks, accumulate points, and turn them into a free stay. All hotels are thoroughly disinfected daily with Wyndham's Count On Us initiative so you can rest assured your trip is going to be a safe and sound one. Check out the full list of Wyndham hotels. 
When it comes to solo travels, there are usually 2 types: the first is where you rough it out in a backpacker hostel, the other option is more relaxing where you can slump into a king-sized bed and have a good night's sleep. If the latter sounds more like you, then the above hotels are where you can kick back and relax.
---
This post was brought to you by Wyndham Hotels & Resorts.
Cover image adapted from: @fruncesc, @pendakisepatukusamgarut, @jerrictubig30 via Instagram
Originally published on 2nd June 2022. Last updated by Gracelyn Lim on 29th July 2023.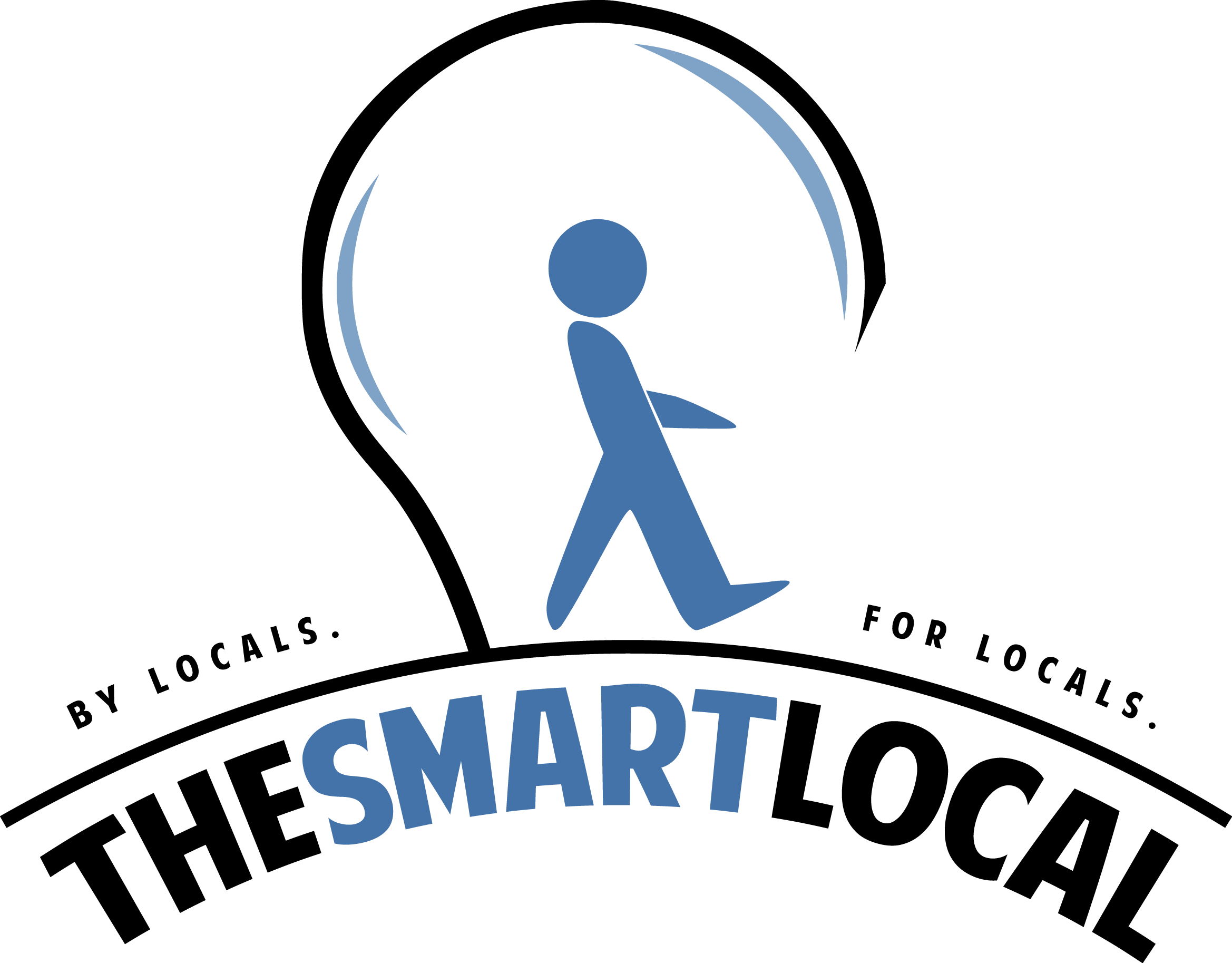 Drop us your email so you won't miss the latest news.