Jalan-jalan cari makan
When a Malaysian says "Jom! Jalan-jalan cari makan (let's go find some food)", this will usually involve a roadtrip up North to Ipoh and Penang or down South to Malacca in search of their favourite local eats for a gastronomical affair. Then again, there's no reason to drive out of town when Klang Valley offers its own plethora of scrumptious local eats so good it will satisfy any foodie at heart!
This list of 20 all-star eats in the Klang Valley will have you going for a "jalan-jalan cari makan" around town that will have your bellies full the entire day and then some. Breakfast, lunch, dinner and everything in-between!
1. Ah Weng Koh Hainan Tea
What better way to start your day than with a cup of Hainan tea, kaya toast and soft boiled eggs! Ah Weng Koh has been serving this quintessential Malaysian breakfast for decades and I know that for a fact since I have been coming here since I was a young girl.
The tea is smooth with a robust flavour that is strong yet not overpowering. You can choose to have a bun or traditional Hainanese bread that is either steamed or toasted and then slathered with butter and kaya. Rounding up this breakfast trio are the soft boiled eggs that come served in a steel pot that allows you to determine their level of doneness. I recommend 6 minutes for a nice runny texture.
For the uninitiated, you'll need to get used to the gruffy demeanor of the workers here as they buzz around at high speed and yell at people in their way. They have little tolerance for customers who amble around blindly but that's all part and parcel of the experience.
Location: Imbi Market (Pasar Baru Bukit Bintang), Jalan Melati, Kuala Lumpur
Operating Hours: Daily 6.30 AM — 4 PM (Closed on Monday)
2. Sisters Crispy Popiah
This is where your favourite Sisters Crispy Popiah stalls first began. This stall is still manned by the actual family members and yes it does taste different. For one, the popiah skin is thinner and not tinted green, plus there are no fancy add-ons. This is the original no-fuss no-frills crispy popiah where your only option is whether you want it spicy or not.
Part of the experience is definitely to witness how the popiahs are made. The aunty moves at lightning speed making up to 10 popiahs at one go in under than a minute! As for the taste, you get the perfect combination of sweet and savoury with crunchy bits all enveloped in a skin just thick enough to hold all the filling.
Located in the same Imbi Market as Ah Weng Koh, they are only open in the mornings or until sold out (which is usually before noon).
Location: Imbi Market (Pasar Baru Bukit Bintang), Jalan Melati, Kuala Lumpur
Operating Hours: Daily 6.30 AM — 1 PM or until sold out (Closed on Monday)
3. Village Park Nasi Lemak
If you're looking for a hearty and satisfying breakfast you really can't go wrong with nasi lemak, and you can't go wrong with Village Park. They serve the best Fried Chicken Nasi Lemak in town in my opinion despite the results of the recent Food Network Foodwars.
The "nasi lemak" (rice infused with coconut milk) is light and fluffy and the sambal is flavourful and slightly sweet, but the star on the plate is without a doubt, the chicken. The chicken is marinated with a host of spices and then deep fried to perfection with a crispy skin and moist, juicy flesh.
This place also offers other add-ons like the sambal sotong (spicy squid) and rendang chicken or beef. If you're not a nasi lemak fan, there are other noodle and rice options available as well. Be prepared to wait as there is always a queue (breakfast or lunch) but their staff are highly efficient so rest assured you will get a seat as soon as it is available.
Location: 5, Jalan SS21/37, Damansara Utama, 47400 Petaling Jaya, Selangor
Phone: 03 7710 7860
Operating Hours: Monday to Saturday 7 AM — 8 PM | Sunday 7 AM — 6 PM
Other noteworthy places to try out:
Nasi Lemak Tanglin (winner of Food Network Foodwars)
Location: Gerai no.6, Kompleks Makan Tanglin, Jalan Cendrasari, Kuala Lumpur
Phone: 019-3972781
Operating Hours: Daily 7 AM — 12 PM
4. Foong Foong Yong Tau Fu
Ampang is synonymous with Yong Tau Fu but there is one shop that everyone flocks to and for good reason. The fish paste is fresh (not fishy like some places) and has the right springiness to it. You need to place your order at the counter where they take your order in the form of a string of numbers (it's like a secret code!) on a piece of paper.
Your order arrives on your table piping hot and each piece is generously stuffed. My personal favourite is their beancurd skill roll which is crispy on the outside and springy in the middle; dip it in a mix of the sweet and spicy sauce and it is just yums.
Location: 621-A, Jalan Besar Ampang, 68000 Ampang, Kuala Lumpur
Operating Hours: Daily 9 AM — 4 PM (Closed on Tuesday)
5. Hon Kee Porridge
This establishment has stood the test of time. Started in 1949 this place is still going strong and spans 3 generations and counting. What they are most famous for is their "Sang Yu Chuk" (snakehead fish porridge) which comes to your table raw with a small side of coriander, finely julienned ginger and a bowl of piping hot porridge. You will need to dunk the raw fish into the porridge to cook it and decide for yourself how well cooked you want it to be before you start eating.
The fish is always fresh and the porridge is really smooth with a clean taste to the palate which allows you to appreciate how well the porridge is cooked. They also have other types of porridge available like the frog legs, mincemeat and century egg, meatball, pork intestine and many others.
Location: 93, Jalan Hang Lekir, Kuala Lumpur, City Center (old), Malaysia 50000
Operating Hours: Daily 8 AM — 10 PM
6. Sri Nirwana Maju Banana Leaf
When I get cravings for banana leaf rice this is the place I go to. The basic banana leaf comes with rice, 3 sides, lime pickle, rasem, papadom and enough gravy to drench the rice any way you want it.
You can pick from chicken curry, fish curry or dhal. There is one particular side that everyone comes for and that is the fried bitter gourd. It's crunchy on the outside and soft in the middle, the spices used in the batter is just perfect and you just can't help but eat one piece after another. It is so addictive that this is the only side you cannot ask for seconds without paying so do ask for more upon your first serving!
If you feel like the basic isn't enough, you can order some main dishes to go with it and the fried squid and fried fish is a sure winner. The seafood is fresh, the marinade is spot on and everything is fried upon order so you know you will have it crispy and piping hot on your table.
Location: 43 Jalan Telawi 3, 59100, Kuala Lumpur
Operating Hours: Daily 10.30 AM — 1.30 AM
7. Balakong Pan Mee
Tucked in a unnamed housing estate, this corner lot house cum eatery serves up a really good soup pan mee. The handmade noodles are best eaten in the "tear form" (pinch in Chinese) as the pieces are just the right thickness; not too thick to be too chewy nor too thin that there isn't enough mouth feel. The soup is an anchovy based broth that is full of flavour.
This pan mee is unlike all other pan mees you've tried. One thing you shouldn't miss is to add the "sui kow" (dumpling) to your noodle order. The dumplings are filled with minced meat, carrots and jicama which gives it a bit of a crunch. My personal order is a bowl of "tear" noodles in soup with 2 "sui kows" which fills me up just nice. If you find it difficult to find this place (that's normal), lookout for an Ambank and it is right behind it.
Location: Jalan Indah 3/6, Taman Indah, Batu 11, 43200 Balakong, Selangor
Operating Hours: Daily 8 AM — 4 PM (Closed on Tuesday)
8. Kin Kin Chili Pan Mee
Now to spice things up, how about some Chili Pan Mee? On the other side of town, this version of Pan Mee is very popular amongst the office lunch crowd. Kin Kin serves up a dry version of pan mee that is topped with a perfectly poached egg which is meant to be mixed in with the noodle so that the egg yolk coats the strands of noodles.
Each table has as pot of dried ground chili ready for you to toss in with the noodles hence the name. A spoonful is just nice, two makes it spicy good and three spoonfuls makes it "Whoa, you can really handle your chili!". Each bowl of dry noodles come with a small bowl of soup with some vegetables and a couple of meatballs. Kin Kin also has the soup based version if you are really not for something spicy.
Location: 40, Jalan Dewan Sultan Sulaiman 1, Off Jalan Tunku Abdul Rahman, Chow Kit, Kuala Lumpur, Malaysia
Operating Hours: Weekdays 7.30 AM — 9 PM | Weekends 7.30 AM — 4.30 PM
9. May King Lam Mee
This place has been around for almost 50 years and still serving up one of the best lam mee in town. There is no mistaking their rich, thick starchy sauce poured over thick yellow noodles topped with cabbage, prawns, pork slices, fried shallots and sprinkled with spring onions.
The sauce clings to the noodles as you take each bite giving you a deep rich flavoursome mouthful. They also have some side dishes to offer and I particularly favour the fish and cuttlefish ball which has a chewier texture than a normal fishball and the combination of the two is really tasty.
Location: 38 Jalan Yew, 55100 Kuala Lumpur
Opening Hours: Daily 9.30 AM — 5.50 PM (Closed on Monday)
10. Champ's Prawn Noodle
A shop in a mall may not be where you expect to find a really good bowl of prawn noodles but that is exactly where you will find this particular bowl of prawn noodles. This isn't your standard prawn noodles with thin slices of pork and prawn because this is the ultimate decadence when it comes to prawn noodles.
The "Damn Syiok Prawn Noodle" is served with a couple of huge prawns and pork ribs on top of the slices of pork and prawn. The broth is made out of prawn shells which have first been fried with chili paste to bring out the flavour and aroma then boiled for hours with pork to develop the depth of flavour. The broth is rich and the prawn is juicy while the pork ribs tender. It just doesn't get better than this.
Location: Lot F10, 1st Floor, Centrepoint Bandar Utama, Petaling Jaya
Operating Hours: Daily 10 AM — 12 AM
11. Angcle Peoh Asam Laksa
The infamous Air Itam Asam Laksa from Penang has moved down south to our very own Klang town. Well not exactly, but the shop is opened by Ang Kar Bee the third generation descendant of the family and her dad Uncle Peoh has moved down join his daughter in running the shop due to some family dispute. The original Air Itam Asam Laksa was first started in 1950 by Uncle Peoh's mother.
They use the exact recipe with key ingredients like the prawn paste still being sourced from Penang and the Chili Paste is still ground on a stone grinder like the old days. Their emphasis on quality ingredients results in a well-balanced sweet, tangy and spicy soup that isn't too overpowering but punchy enough to tantalize your tastebuds.
Location: No. 42 Lorong Batu Nilam 21B, Bandar Bukit Tinggi 2, 41200 Klang, Selangor
Operating Hours: Daily 9 AM — 9 PM
12. Kee V "Lat Tong" (Pepper Soup)
Every town is known for a particular dish and when you say "Lat Tong" automatically Kajang comes to mind. My personal go-to is definitely Kee V. I only ever frequent the original shop which is a wooden home turned restaurant hidden amongst the housing area of Sg Chua. It may be difficult to locate but once you find it you are definitely in for a treat.
The open kitchen displays a line of claypots sitting on a bed of charcoals simmering away. The "Lat Tong" here definitely hits you at the back of your throat (and up your nose if you are not careful) on your first mouthful but that is exactly what it should be like. The heady pepper taste in the soup will keep you going back for more. Kee V also serves a few other dishes that are also highly recommended. There is a spicy pork belly claypot that is super spicy but to-die-for and spring rolls that are crispy on the outside and filled with tasty well-seasoned ground pork.
Location: No. 468, Jalan 13 Kg. Baru Sg. Chua, 43000 Kajang, Selangor Darul Ehsan.
Operating Hours: Daily 8.30 AM — 10 PM (Closed on Tuesday)
For an easier find, you could go to their proper shop at the address below:
No. S-01 (GR) Plaza Indah 1, Taman Sepakat Indah, Sungai Chua, 43000 Kajang, Selangor Darul Ehsan.
13. Yeoh's Bah Kut Teh
Everyone has their favourite bah kut teh place and my personal choice is tucked behind the Hokkien Association in Klang. This hole in a wall place requires some effort to find, but it is always full and you will need to come early lest you miss out on their star dish – the big bone bah kut teh!
They are also known for their claypot bah kut teh which comes with various types of meat and innards, mushrooms, iceberg lettuce and beancurd skin. You can custom your order to your preferred type of meat. The soup is thick, dark and deliciously meaty from the continuous boiling of the meats and the flavour of the herbs are more pronounced (not so much that it is overpowering) which is just the way I like it.
Location: Bangunan Persatuan Hokkien (Kantin), Jalan Batu Tiga Lama, 41300 Klang, Selangor Darul Ehsan
Operating Hours: Daily 8.30 AM — 3.30 PM
14. Kim Lian Kee Hokkien Mee
This place apparently has one of the best hokkien mees in KL. The restaurant has been in operation for over 90 years and still uses traditional charcoal fire to fry the hokkien mee, so expect your noodles to come with good "wok hei".
The hokkien mee here is drenched with thick and dark gravy and topped with crispy pork lard. Another must try here is their Yut Kwong Hor (moonlight noodles) that are essentially fried flat rice noodles mixed with a raw egg. The egg will coat the noodles making it slippery smooth. Do note that there are 2 Kiam Lian Kees in Petaling street and the original stall is the one opposite Hong Leong Bank but it is only open in the evening.
Location: 49-51, Jalan Petaling, 55100 Kuala Lumpur
Operating Hours: Daily 5.00 PM — 4.00 AM
15. Valentine Roti Canai
One of my all-time favourite mamak dish is the Roti Canai and nobody does it better than Valentine. They have been at the same location for around 30 years and they still serve up the best roti canai in town. The roti canai is thin and crispy even when you order a filled roti which makes you wonder how it hold up the filling inside but this is what makes it so good.
It isn't doughy like most places and the sambal is a must-have along with the dhal. One of the fillings that is unique to Valentine is aptly named Roti Valentine which has a filling of sardines, cabbage, onions and egg. Enough to be a meal on its own. I do need to highlight that patience is a requirement if you want to dine here as the wait is always long even if you have been seated.
Location: Stor No.1, Jalan Semarak, 54000 Kuala Lumpur (Opposite Menara Celcom)
Operating Hours: Daily 10 AM — 3 AM (Closed on Sunday)
16. Brader John Burger Ramly
If you have not had a Burger Ramly before, you must not be Malaysian. This is THE 'Malaysian' burger with a taste that is so unique you can't truly compare it with any other burger. The signature seasoning of Lea & Perrins Worcestershire sauce and Maggi seasoning is quite the staple for all Burger Ramly stalls. What makes Brader John stand out is the combination of sauces which is piled onto the meat patty when the burger is assembled so do expect it to be a messy but yummy eat.
He doesn't use chili sauce but instead has his own concoction for a barbeque sauce which is sweet and smoky. Burger specials are always the best as the egg enveloping the patty raises the overall flavour of the burger up a notch. Try the Kahwin Special which is one beef and one chicken patty wrapped up in an egg. Brader John operates out of a food truck so operating hours may vary at times.
Location: Beside RHB Bank. Jalan SS21/58, Damansara Utama, 47400 Petaling Jaya.
Operating Hours: Daily 8 PM — 4 AM (Closed on Sunday)
17. Mr Chiam's Pisang Goreng, Fried Sesame Balls and Karipap (Curry puff)
If you're looking for a teatime snack, you need to head over to Brickfields and look for this little stall. Everything that is sold here is pretty good but the star is definitely the Pisang Goreng, Fried Sesame Balls and Karipap. Mr Chiam uses pisang raja for his pisang goreng so do expect generous portion sizes. The exterior is a light and crunchy batter which holds a perfectly ripe sweet banana.
Their sesame balls are also sizeable and customers have the option of either red bean or peanut filling. The karipap pusing here is crunchy and the rings on the shell flakes off as you take a bite and it is filled with a good amount of curried potato. There is a very systematic approach to when it comes to the food preparation and frying, so if you have the time do stand around and watch.
Location: Opposite YMCA, in front of One Sentral Restaurant. 95, Jalan Padang Belia, 55100 Brickfields, Kuala Lumpur
Operating Hours: Daily 12.30 PM — 6 PM
18. Sulaiman Cendol
On a hot sunny day, there's nothing like a bowl of cendol to quench the heat. Uncle Sulaiman (who by the way speaks fluent Cantonese) has been churning out these little bowls of shaved iced topped with palm sugar syrup, coconut milk, red bean and slivers of chendol (rice flour noodles tinted green with pandan) for many years in the same location.
His cendol is not too sweet and he is generous with his toppings. Do add on the pulut or glutinous rice for a savoury sweet bite in your cendol.
Location: In front of Restoran M.S.S. Maju, Jalan Pasar Baharu, Off Jalan Pudu, 55100, Pudu, Kuala Lumpur
Operating Hours: Daily 8.30 AM — 5 PM
19. Imbi Fried Nian Gao (Gold Cake)
Fried nian gao is basically a slice of nian gao (year cake) sandwiched between a piece of yam and a piece of sweet potato which is then dropped into a batter and deep fried. Getting the right balance of thickness of each component and the correct type of yam and sweet potato along with the right batter consistency is essential for a good fried nian gao.
This stall in Imbi definitely does it right and when eaten warm, the centre is sweet, gooey and luscious. The yam/sweet potato combination also helps to balance off the sweetness. This stall also sells some really good banana fritters and sesame balls.
Location: Outside Mei Sin Eating Shop. No.16, Jalan Melati off Jalan Imbi, Kuala Lumpur.
Operating Hours: Daily 9 AM — 3 PM (Closed on Tuesday)
20. Tong Kee Egg Tart
Ending the list with a sweet note, these egg tarts are lusciously good. The flaky pastry melts in your mouth and the egg custard filling is soft, smooth and not too sweet. The combination of both will send you to egg tart heaven especially when consumed warm.
Location: 8-10, Lorong Brunai 3, Pudu, 55100 Kuala Lumpur (Main Branch)
Operating Hours: Daily 6 AM — 6 PM (Closed on Sunday)
For others, check their website at www.tk2you.com
Good food at your doorstep
If you haven't tried everything on the list it is definitely time to gather some friends and go on a food crawl around town. There's absolutely no need to travel for hours just to satisfy your food cravings, Klang Valley has plenty of really delicious local eats to offer, you just need to know where to find it!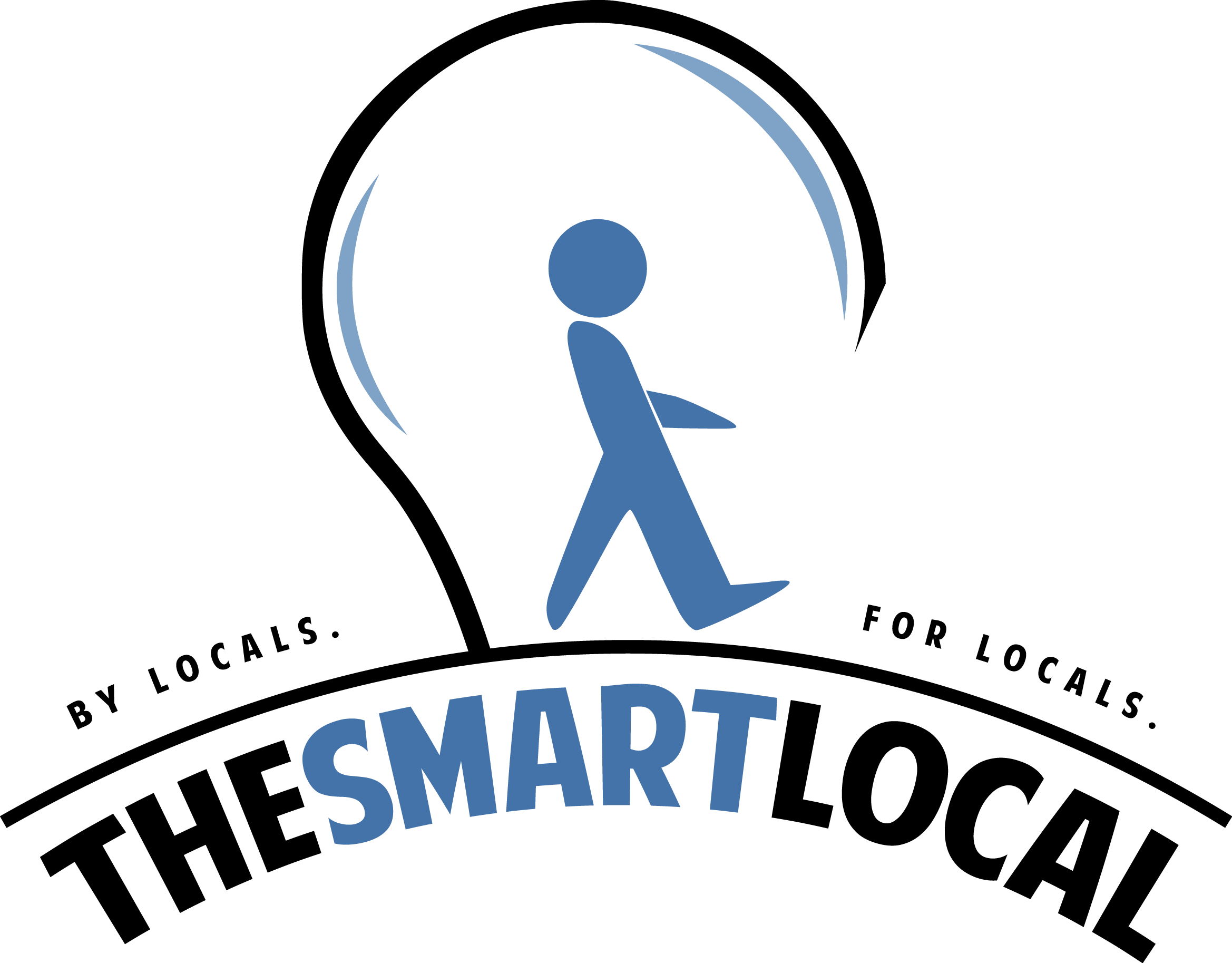 Drop us your email so you won't miss the latest news.