300+ Restaurants now do food delivery
Imagine having Korean fried chicken or truffle fries delivered straight to your doorstep. Forget the fast food. We're talking about your favourite food from the best restaurants in town. Delivered in 32 minutes flat.
When we tried this ourselves, our first order came in 20 minutes. We don't even understand how that's possible. But what's possible is how you can now Netflix and chill with a bowl of salted egg popcorn chicken. And if that isn't an upgrade from GV Gold Class I don't know what is.
Here are 16 amazing food items that you can now order straight to your doorstep! And here are the drivers who make it possible.
1. P.S Cafe's Truffle Fries
Source
If you've seen our guide to french fries, you know we simply adore PS Cafe's truffle fries. The earthy truffle oil coats each shoestring fry perfectly without it losing crispiness and is topped with a generous shaving of parmesan cheese. There isn't much I can fault about this dish, it is the perfect accompaniment to a medium rare steak or just served on it's own.
A word of warning – we cannot promise the fries will be piping hot when you get them. We ordered fish and chips from another merchant and while the fish was warm, the chips were disappointing. So it also depends on how fast these babies can reach you. But you don't have to worry about the mains.
You may like: Truffle Shoestring Fries ($16.05), Beer Battered Fish & Chips ($34.34)
Check out their online menu here!
2. Potato Head's Gourmet Burgers and Naughty Fries
Three Buns at Keong Siak Street has been churning out some of the most delectable burgers in the past year. I recommend the Baby Huey ($19.20) which is their version of the standard cheeseburger, however it is anything but a normal cheeseburger. The bun was crispy yet pillow soft inside, and provided just the right texture for the extremely moist patty.
And just when you think it doesn't get any better than that, you take a bite of the Naughty Fries ($10.70) and suddenly your life doesn't make sense anymore. You begin to question why you never discovered this earlier, and start to recount all the days you had burger cravings which were never fully satisfied.
You may like: Baby Huey ($19.20), Naughty Fries ($10.70), Burning Man ($21.40)
Check out their online menu here!
3. OUAM's 30 Different Flavours of Milkshakes
There's only one beverage that should be paired with burgers and fries – milkshakes served in a no-frills tin cup. Once Upon A Milkshake might not serve its milkshakes in fancy metal cups, but they do have some of the most decadent milkshakes in Singapore.
Sporting more than 30 flavours, including local favourites like Durian Madness and Milosaurus, you will definitely be spoiled for choice when ordering from them.
You may like: Cookies & Cream Milkshake ($4 or $6), Real Strawberry Milkshake ($4 or $6)
Check out their online menu here!
4. The Chicken King's Salted egg popcorn chicken
Step aside KFC, there's a new popcorn chicken king in town. The Chicken King does popcorn chicken, but they elevate it to new heights beyond mortal comprehension. Who would have thought that adding a sticky salted egg sauce with curry leaves to a bowl of crispy bite-sized chicken was going to be a stroke of genius.
Now you can kick back at home with the help of this horribly addictive dish, just prepare plenty of napkins and a mug of cold beer.
You may like: Salted Egg Popcorn Chicken ($6.50)
Check out their online menu here!
5. The Cajun King's seafood boils
If you've been to a seafood boil anywhere in Singapore, you know the drill – no cutlery and mess is encouraged. For people like me who prefer to make a mess in my own private space, you'll be happy to know The Cajun Kings now delivers to your homes. So while people stress out and wear aprons over their expensive Armani shirts, you can enjoy a seafood boil from the comfort of your own home in your pyjamas!
You may like: King's Mix ($101.65), Buttermilk Fried Frog Legs ($16.05)
Check out their online menu here!
6. Good Chance Popiah's D.I.Y Popiah Sets
Good Chance Popiah does popiah different from most of the stalls that you might be used to frequenting. Instead of preparing the popiah for you, they give you all the ingredients and ask you to wrap these chinese burritos yourself. This way you can choose to add as much of each ingredient as you would want to, chilli lovers like myself can go crazy without affecting anyone else! It's also much more fun to see the looks of exasperation when everyone is struggling to up their popiah wrapping game.
You may like: Good Chance Popiah 12 Rolls ($37.80), Sambal Prawn ($28.80)
Check out their online menu here!
7. Choo Choo's Korean Fried Chicken
I love fried chicken. I know I have to make a trip to the gym once I get started but I'll still stuff myself silly regardless. Korean Fried Chicken has always been my go to fix, as I love being able to choose my own flavours and sauces
With Choo Choo Fried Chicken delivering to my home, it's become very hard for me to exercise self control. As much as I loved having crispy soy garlic Korean chicken, I decided to take it to a coin flip every time I had a fried chicken craving. It was only fair to my waistline after all.
You may like: Whole Chicken ($35.31), Spam Rice Burger ($7.49)
Check out their online menu here!
8. Hatched's All-Day Breakfast
I can now get Eggs Benny or Scrambled Eggs with Bacon delivered to me while I'm in bed nursing a terrible hangover. Gone are the days of grease lined pans and plates flooding my kitchen sink, I can now laze in bed and browse Hatched's all day breakfast menu. The eggs at Hatched are great, the poached eggs especially are cooked extremely well. Cut into one of them and the yolk flows out like liquid amber, truly a work of an egg maestro.
You may like: Sir Benedict ($20.33), Smoked Royale ($20.33)
Check out their menu here!
9. Grin Affair's Instagram-worthy Cakes
So you forgot it was your friend's birthday and you need to get a cake for him/her, but you don't want some cheap Pandan Kaya or Chocolate Fudge cake. Don't worry, Grin Affair has got you sorted. Not only do the cakes here taste amazing, but they also look the part. All the cakes come in small mason jars laced in twine, repping that true hipster appeal. Definitely worth a shot just for their aesthetic appeal, however you might find yourself falling in love with the taste instead.
You may like: Hazelnut ($6.50), Banaoffee ($6.00)
Check out their online menu here!
10. Burrito Sushi's XL Sized Sushi Rolls
Personally, I don't quite fancy Mexican food because it's incredibly heavy on the stomach. The amount of beans, rice and guacamole they stuff into those things is enough to give me a horrible stomach ache. When I heard of burrito sized sushi rolls, I think my eyes visibly lit up as I scanned through their menu. The burritos at Sushi Burrito were filled with japanese ingredients like soft-shell crab, japanese pickles and salmon. It's definitely lighter on the stomach and you can eat a lot more before you feel sick!
You may like: Salmon Rumba ($12.90), Crabby Crunch ($13.90)
Check out their online menu here!
11. Cream & Custard's Artisan Desserts
Cream and Custard has been stirring waves ever since it opened in an inconspicuous corner of Jalan Bukit Ho Swee. Their individual-sized desserts are some of the best and value for money that I've had in Singapore. I used to frequent Audacious Cakery at Everton Park however since their closure I had to travel all the way down to Cream and Custard. However, with them now delivering, I can get my favourite Triple Chocolate Devil ($6.80) delivered straight to me without wasting any petrol.
You may like: Watermelon Strawberry ($6.80), Triple Chocolate Devil ($6.80)
Check out their online menu here!
12. Meat N Chill's Fall Off the Bone BBQ Baby-Back Ribs
The perfect ribs are the ones which have meat flaking off the ribs, where the flesh is so tender and juicy you won't even need to chew much. Coated in a sticky barbeque glaze, the ribs at Meat N Chill will placate any meat lover much like myself. Served with a wide array of sides, this meal will be one which will leave you with a smile on you face as you lick the sauce off your fingers.
You may like: Signature BBQ Pork Ribs with Original Sauce ($25), SPAM Fries ($10)
Check out their online menu here!
13. Ben's Cookies All The Way from England
There has been much hype surrounding the "best cookies in the world" as quoted by Lonely Planet. The cookies here don't leave much to the imagination, a lovely crispy crust with a soft chewy interior, it's hard to find fault with something done so well. The chocolate chips come in large chunks as opposed to other outlets like Famous Amos, adding another level of decadence to the already great product. And the best part is, you can get them delivered straight to you without even leaving your bed!
You may like: Large Box of Ben's Favourites ($29.50)
Check out their online menu here!
14. Mouth Restaurant's Liu Sha Baos
Some of you may think I'm biased but I definitely feel that Mouth Restaurant has some of the best if not the best Liu Sha Baos in Singapore. I love that the skin was baked instead of steamed, giving the bun character and allowing it to stand out from the rest. The flaky texture of the exterior also worked wonderfully with the thick viscous salted egg filling inside, a treat for any lazy dim sum fans.
You may like: Baked Salted Egg Yolk Bun ($6.21), Sauteed Carrot Cake in X.O Sauce ($14.34)
Check out their online menu here!
15. Udder's Mao Shan Wang Durian Ice Cream
In keeping with our theme of having the most decadent and sinful foods, our final item is no different. The Mao Shan Wang ice cream at Udders is truly an unforgettable experience. Imagine a spoonful of the richest durian flesh except it's smooth and creamy and ice cold, that's the Mao Shan Wang ice cream at Udders. It was so good that I had to control myself from finishing the whole thing by myself in one night.
You may like: Mao Shan Wang Durian Ice Cream ($20.40), Baileys & Bourbon Ice Cream ($16.20)
Check out their online menu here!
About Deliveroo
If you're like me and you've always wanted to have these delectable foods but you just couldn't stand leaving your house and making the trip down, Deliveroo has got you covered. The process is super simple. Just enter your postcode and you'll be instantly given a list of restaurants that deliver to your home.
The website is clean, functional and easy to use. Prices don't seem to be marked up, and even the delivery charge is a flat $3. Deliveries also come with a guarantee that they'll deliver your food in an average of 32 minutes, that's faster than some fast food delivery services in Singapore! They have no minimum orders too, if you have an order that's under $25 you just have to pay an additional $5 surcharge, but you can easily order a small amount if you wanted to!
Although Deliveroo might not have island-wide coverage at the moment, I'm confident that they are the next big thing when it comes to food delivery in Singapore. They not only provide exceptional delivery options but they do it at a low cost to the consumer which is a huge plus. Just make sure you order more than $25 worth of food so that you get more bang for your buck!
I highly recommend trying out Deliveroo the next time you feel like ordering in or you're having guests over. I ordered from them over the weekend and my order took just 20 minutes to arrive! What's more you can enjoy $20 off on top of this already fantastic service, all you have to do is key in our code "TSLROO" when you make your order. This offer is only valid from the 19th of Jan to the 19th of Feb, so get quality restaurant food delivered to you today!
Also download deliveroo on iOS!

---
This post was brought to you by Deliveroo.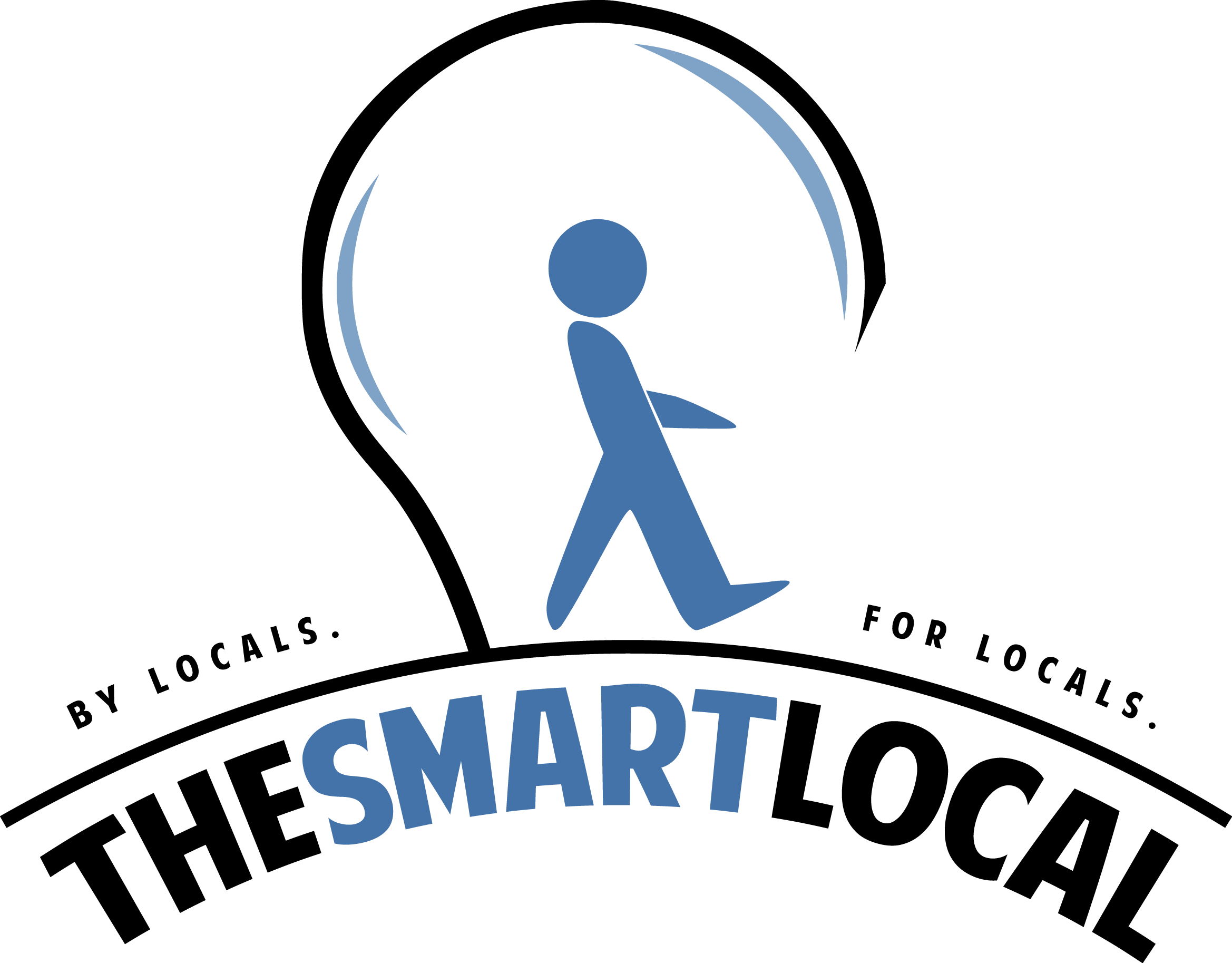 Drop us your email so you won't miss the latest news.