Where to customise wedding & engagement rings in Singapore
---
If you're intending to spend the rest of your life with your other half, a proposal with a ring is a rite of passage every to-be-wed Singaporean goes through.
Given that a ring is a symbol of lifetime commitment and love, you wouldn't want to be frivolous when deciding on one. Customising an engagement ring is the way to go if you want the love of your life to be wearing a piece that is unique and sentimental.
So if you want your other half to squeal "Yes!" at the sight of it, here are nine places in Singapore to get one that stands out from the crowd.
Check out our other articles on diamond rings:
---
1. August Bespoke – Custom diamond & gemstone rings
---

Image credit: August Bespoke
Even if you are considering a Solitaire ring, August Bespoke won't let you get down on one knee with a run-off-the-mill design in your hands. Instead, they will craft the perfect ring based on you and your bae's fashion & lifestyle choices.
Every diamond is hand-picked and every ring designed from the ground up, so you can be certain you're getting something one-of-a-kind and not from a storeroom. In addition to the traditional round diamond, they specialise in fancy cut diamonds such as Emerald or Oval cut diamonds as well as other coloured gemstones like Sapphire and Morganite.
There's also no limit to how you want to customise your ring, whether it's an intricate design or an outlandish request like a colour-changing gemstone.

Images adapted from: August Bespoke
Those who want to learn more about the dos-and-don'ts behind selecting the right ring can also attend August Bespoke's free monthly masterclass. The session will run you through picking the right gemstone shape, the price of diamonds in detail, and a display of various ring designs. There's also a Q&A session at the end for any inquisitive minds who still have questions.
August Bespoke
Address: Initial consultations on Zoom (with meetups in Singapore)
Opening hours: 10AM-10PM, Daily (by appointment only)
Telephone: 8952 8238 
---
2. Artemis Rings – Princess-like designs
---

Image credit: @artemisrings
If your lady adores princess-like jewellery, Artemis Rings does just that with their dainty designs that'll be a sure-win with your lady.
Those who are clueless on how to begin can refer to their past designs on their Instagram page for inspiration. They have thematic designs ranging from antique-like to whimsical styles laced with lots of glittery gems. These designs are intricate and are largely inspired by flowers.

This design resembles a rose sitting in the middle of baby's breath
Image credit: @artemisrings
All their rings are handcrafted in Singapore, and customisation normally takes 6-8 weeks. Their boutique is pretty exclusive because they don't usually accept walk-ins, so you'd want to make an appointment in advance. And if you're busy during the day, evening and weekend consultations are always available.

Their studio is spruced up with exquisite chandeliers and elegant potted plants
Image credit: Artemis
Artemis Rings
Address: 5 Purvis Street, #02-06, Singapore 188584
Opening Hours: Mon – Fri 12PM-7PM | Sat 11.30AM-6PM
Telephone: 9616 4588
---
3. Jannpaul – Free ring customisation
---

Image credit: @janessaloves
Jannpaul provides ring customisations at no extra charge, which certainly helps you save some bucks while giving your partner a one-of-a-kind ring.
On top of this, they offer a lifetime warranty for all their diamond jewellery, which includes polishing and the replacement of lost side stones caused by broken prongs. You can also send your jewellery for free prong tightening so that your diamond is secure, and get rhodium plating to make your ring more scratch-resistant – all for free!

Image credit: jannpaul
To help you visualise your design better, the staff will digitally superimpose your ring on a photo of your bae's hand so you can see how it looks before settling on a design. 
Jannpaul
Address:  545 Orchard Road, #1-23 Far East Shopping Center, Singapore 238882
Opening hours: Mon – Sat 9.30AM-7.30AM | Sun 9.30AM-6.30PM
Telephone: 6733 2925
---
4. Gem By Gems Store – Guaranteed lowest price on the market
---

Image credit: @nunuaini
With their own diamond cutting factory in India, Gem By Gems is able to guarantee the lowest prices of GIA certified diamonds on the market. This means you'll be spending up to 30% less for equally good diamonds. They will even offer a 5% discount off their ring should you find diamonds with the same specifications elsewhere at a lower price.


You also have the option of going for coloured gemstones, like this customised blue sapphire ring.
Image credit: @stylebyjane
You'll be able to choose from their extensive collection of loose gemstones and set it in a custom ring design of your choice!
Gem by Gems
Address: 14 Scotts Road, #01-54/55 Far East Plaza, Singapore 228213
Opening Hours: Mon – Sun 12PM-8PM
Telephone: 6219 3590 | 9853 3174
---
5. Carrie K. – Secret diamond morse code design
---

Image credit: @carriek_rocks
Dazzling diamond rings are a dime a dozen, but if you want your engagement ring to always remind you of your very own love story, then look to Carrie K. to up the ante. 
Side-step the basic blind embossing of wedding bands and let the diamonds do the talking. Carrie K.'s Milgrain Morse Engagement Ring is one that encapsulates the very essence of a secret love note by using dots and dashes to spell out yours and your partner's initials on the ring band in morse code – all in your choice of diamond or moissanite, no less. 
You'll also be able to select your solitaire centrepiece separately and have it set on a classic Gold, stylish Rose Gold, platinum or timeless Forever White band in 14K or 18K.

The brand was even awarded 'Designer Of The Year' in 2016 and 'Bespoke Designer' in 2017 at the Singapore Fashion Awards
Image credit: Carrie K.
If you and your forever +1 are open to selecting an engagement ring together, Carrie K. offers bespoke services to help you create a one-of-a-kind engagement ring that will always hold a special place in your heart.
Clueless folk can take up their complimentary 90-minute diamond/gem workshop to equip you with practical tips on how to select the right gem at the right price – this comes especially handy for those who have no clue as to what they're after. Carrie K. also has access to over 250,000 diamonds and gemstones around the world and will help you find the diamond that suits your quality and price requirements to a T.
Carrie K. Atelier
Address: 111 Middle Road, #02-02 National Design Centre, Singapore 188969
Opening Hours: By appointment only
Telephone: 9299 8244
---
6. Storis – Pastel sapphires
---

Image credit: @ilovestoris
Other than the conventional GIA triple excellent standard clear diamonds that are high in quality, Storis offers a plethora of pastel shade sapphires, and a collection of natural pink diamonds. All these have been sourced from suppliers who support fair trade and ethically mined.

Image credit: @ilovestoris
They also provide Storis smithing, a service which allows couples to work together and create their very own rings.

Image credit: @ilovestoris
Storis
Address: 1 Beach Road, #02-37 Raffles Hotel, Singapore 189673
Opening Hours: Mon – Fri 1PM-7PM | Sat 1PM-5PM (by appointment)
Telephone: 9685 8136
---
7. Michael Trio – Covers Si Dian Jin
---

Image credit: @michaeltrio
Thinking of a design from scratch is no easy feat, but Michael Trio has in-house designers to help you get started on one. 
Simply call them for more deets, or email them with your budget and a picture of your ring inspo to set up a consultation session. You'll then get a free quote, before you move on to discuss concepts with a consultant. A 30% deposit will only be required when you engage their service for preview sketches and wax carvings of your design.

Classic Pave Diamond Engagement Ring
Image credit: @michaeltrio
Handpick the materials to build and design your own ring from scratch with their Design Your Own option. Their Have it Customised service involves tweaking existing designs to suit your taste. And if you're planning your proposal within a tight timeline, their Have it Now option will be handy for you. Simply choose ready-made rings and make unique minor tweaks to it.

Olive Diamond Set Si Dian Jin
Image credit: @michael trio
For couples going through Chinese wedding customs, Si Dian Jin (四点金) is an essential feature, especially in Teochew Weddings. It is a 4-piece jewellery set gifted to the bride as a betrothal gift by the groom's mother as a blessing of prosperity on their new marriage life.
Michael Trio provides Si Dian Jin that are ready-made or can be custom-made from scratch. Instead of traditional and bulky-looking bright yellow gold, their contemporary designs are on the dainty side. They come in 10k white or rose gold designed with diamonds, so you'll be able to pair them easier with your regular wardrobe.
Michael Trio JEM
Address: 50 Jurong Gateway Road, #01-60, Singapore 608549
Opening Hours: 11AM-9.30PM, Daily
Telephone: 6951 3296 
Michael Trio Tanjong Pagar
Address: 91 Tanjong Pagar Road, Singapore 088512
Opening Hours: 12PM-8.30PM, Daily
Telephone: 6299 0110
---
8. Madly Gems – Rare gemstones from Tanzania
---

Image credit: @madlygems
Engagement rings and wedding bands don't necessarily need to have just diamonds. Break away from convention by using gemstones instead – they're equally as striking, plus they're less costly. Madly Gems is the perfect place if you're intending to customise an engagement ring with rare gemstones.
They offer fine garnets mined from the famous Mahenge mines of Tanzania with a spectrum of shades to choose from. They'll make your ring more eye-catching with its unique shade of pinkish red and make bae stand out from the crowd.

Indigo Blue Tourmaline "Starburst" Ring
Image credit: Madly Gems
Apart from garnets, they also offer spinels and tourmaline which are high quality gemstones. Spinels comes in a variety of colours such as black, purple and yellow. Tourmalines on the other hand are known for their rainbow-like colours where you can sometimes find a mixture of colours in a single gemstone.
Madly Gems
Address: 72 Seng Poh Road, #01-63, Singapore 160072
Opening Hours: Mon – Fri 10AM-7PM | Sun closed
Telephone: 6650 1544
---
9. Calla Lily – Repurposing services for family heirlooms
---

Image credit: Calla Lily
Calla Lily is a small company run by 2 women, and they try to add your personality and life experiences into your ring. They also source high-quality gemstones from Brazil, Columbia, Tanzania and Myanmar, which have vivid colours to make your design stand out. 

Image credit: Calla Lily
If you happen to have a family heirloom that's been passed down to you specially for your wedding, you can also engage Calla Lily for their repurposing services. They can help to give the heirloom a new lease of life through extensive cleaning, or rebuilding broken parts of the jewellery.
Going a step further, they can even reimagine the design of the heirloom and replicate it. It's a less common service that gives a more significant meaning to your ring.
Calla Lily
Address: 56 Eng Hoon Street, #01-56, Singapore 160056
Opening Hours: Mon – Sat 10.30AM-6PM | Sun Closed
*Last appointment by 5.30PM
Telephone: 6781 0260 | 9772 9392

---
10. State Property – Art-inspired designs
---

Image credit: @thisisstateproperty
State Property is for connoisseurs of extremely ornamented ring designs – these have even  been worn by celebrities like Taylor Swift. You'll want to make sure to engage them early for an appointment, as they take 10 to 12 weeks to deliver a custom ring.
Their ready-to-wear collections are largely inspired by historical art and pop culture, which makes the design of their jewellery unconventional.

This Kitalpha engagement ring has sparkling stones orbiting around a solitaire diamond
Image credit: State Property
Not just sophisticated in their design, most of their rings are inspired by fictional and non-fictional stories. Their Drew Full Pavé Ring for instance, is inspired by Edward Stratemeyer's Nancy Drew and takes on a bold feminine design.

Drew Ring (left). Posh it up with the Drew Full Pavé Ring (right) version, that has diamonds laced all around it.
Image adapted from: State Property & State Property
State Property
Address: 81 McNair Road, Singapore 328554
Opening Hours: Mon – Fri 11AM-8PM
Telephone: 6803 8005 | 9859 8196

---
Places to customise engagement & wedding rings in Singapore
---
With this list of places to get a customised ring, you can easily start planning on your proposal. Get creative when designing a ring for your loved one – it doesn't just have to be limited to a typical diamond ring. You have the option to incorporate gemstones, intricate silverwork, vintage elements and even artsy reworks for the most unique ring possible.
You should definitely go the extra mile if you love your bae to the moon and back; after all, the most important factor of the ring lies in its significance. It goes to show much effort and thought you've put into customising the ring, and the sentimental value that comes along with it.
For more wedding, anniversary and date ideas, check out these articles: 
---
This article contains partial partnership content. However, all opinions are ours.
Image adapted from: @artemisrings and @lensofmira
Originally published on 24th December 2019. Last updated by Josiah Neo on 10th January 2022.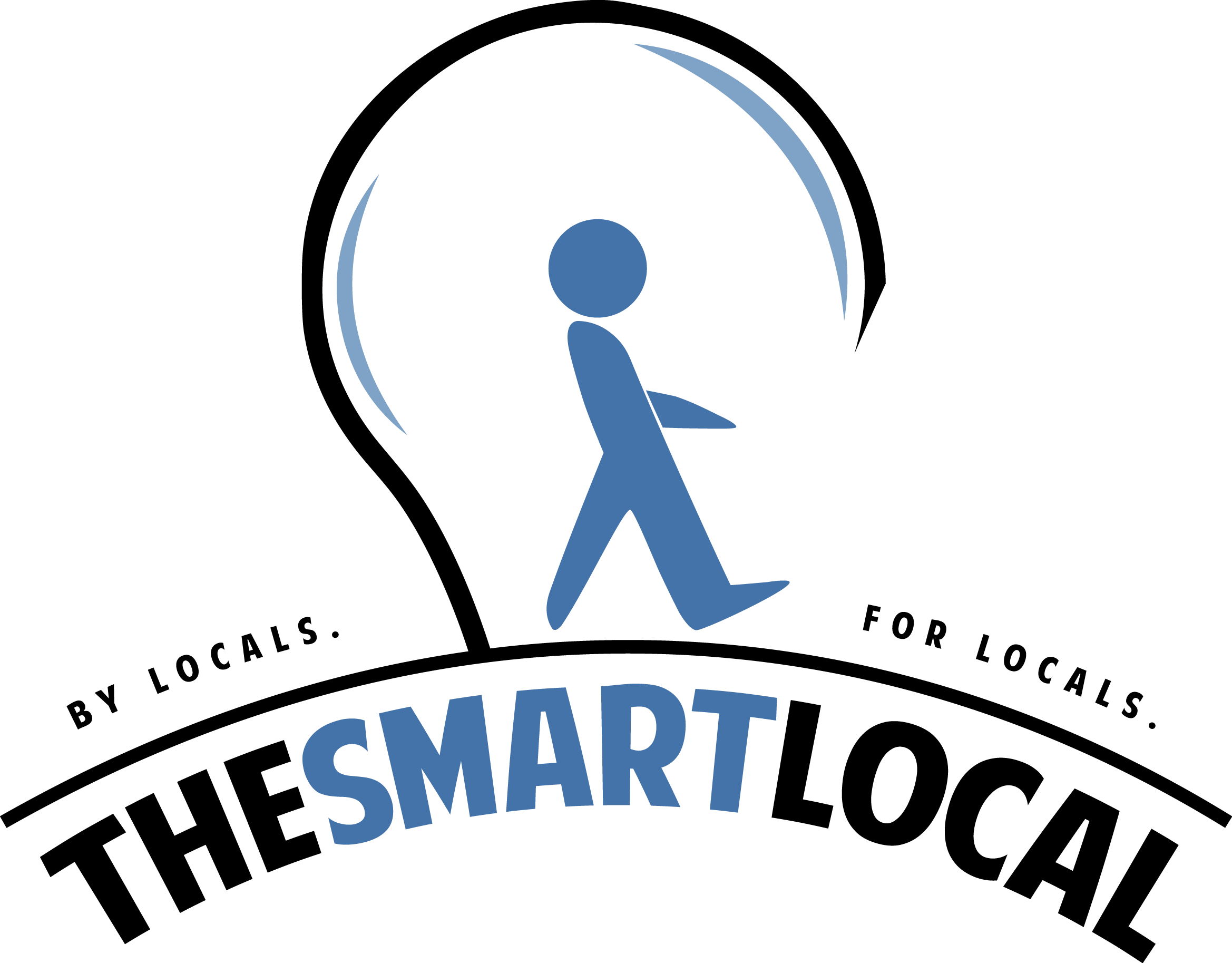 Drop us your email so you won't miss the latest news.