Romantic bars in Singapore
---
The split second when it turns into 2020, colourful fireworks light up the night sky and many clank their glasses together with gusto. But when you're huddled as one of many in the NY countdown crowd, you can't help but fall victim to jostling elbows and sweaty backs pressed up against you. 
That's not at all how you want to start the new year. 
Head over to one of these 5 romantic bars to spend some quality time with your loved ones. It's not just candle-lit lighting or cosy nooks – these bars have got that it factor with unique cocktails and sprawling skyline views. 
P.S. Includes style inspo so you can look your best when the clock ticks 2020 – read on to find out how to score attractive discounted pieces from fashion brands like Zara and Massimo Dutti! 
---
1. Caffe Fernet – free-flow drinks by Singapore River
---

Prime spot right along the Singapore River
Instead of wading your way through a sweaty crowd, you'll be chilling riverside with a glass of rose at Caffe Fernet. But instead of regular rose, you can get either Coconut Frose or Watermelon Frose, both $15 and refreshing with fruity hints. 
You'll be up close and personal with NY fireworks but it's still a relatively casual diner so we went with a Printed Metallic Thread Dress ($39.90, U.P. 59.90) and plenty of denim. Looking stylish is always an utmost priority, but when you have free-flow drinks and hearty dishes like Crab Tagliatelle and Italian Style Braised Beef, it's comfort that we're after.
While a floaty, floral dress is the easiest to throw on, you can also jazz things up with a Checked Blazer ($55.90, U.P. $89.90) and matching Checked Skirt (29.90, U.P. $45.90). Don't look overly formal by pairing this co-ord set with a Tulle Long Sleeve Top ($19.90, U.P. $35.90). 
Otherwise, going with a simple Black Waistcoat ($55.90, U.P. 69.90) and Slouchy Cargo Trousers ($29.90, U.P. $49.90) will do the trick. 
All pieces mentioned are from Stradivarius. 
Address: 70 Collyer Quay, #01-05 Customs House, Singapore 049323
Opening hours: Mon to Thu 12PM-12AM | Fri 12PM-1AM | Sat 4PM-1AM | Sun 4PM-11PM
Telephone: 9178 1105

Website 
---
2. Dusk Restaurant & Bar – skyline views from Faber Peak
---
We often hit up bars around Tanjong Pagar and Marina Bay after work, but it's lesser-known gems like Dusk Restaurant & Bar that we'd save for special nights out – this hilltop restaurant has panoramic city views all around. 
Despite being an alfresco setting, you'll want to dress up for the occasion: we went with outfits that mixed high-low elements. Think denim jacket and casual tee – a Metallic Paint Splatter T-Shirt ($29.90, U.P. $45.90) from Zara and graffiti-scrawled jacket went together nicely in this case.
While a dress will be the first choice of many girls, we went with a sleek Leather Skirt ($55.90, U.P. $89.90) and Printed Blouse ($45.90, U.P. $69.90) to brings you seamlessly from day to night, equally perfect for a fancy dinner or a late-night NY shindig. 
When it comes to food, you'll be more than pleased with their 4-course set menu ($68/person) which includes starters like Hokkaido scallops and mains like Maine Lobster Thermidor. You can also choose to dine in a cable car overlooking the waterfront – especially romantic during sundown. 

More outfit inspo: we wore a Midi Black Dress ($69.90, U.P. $89.90) and Heeled Booties ($119), and a Graphic Long-Sleeved Shirt ($29.90, U.P. $45.90) and Trousers ($49.90, U.P. $69.90)
All pieces mentioned are from Zara. 
Address: 109 Mount Faber Road, Level 2 Faber Peak, Singapore 099203
Opening hours: Sun – Thu 4PM-11PM | Fri – Sat 4PM-2AM
Telephone: 6377 9688

Website
---
3. Mr Stork – rooftop bar with teepee huts
---
As the only bar in Singapore with teepee huts, Mr Stork is a definite yes on our go-to list. It checks all the boxes, as a dimly-lit rooftop bar with plenty of cosy spots to cuddle. You've got stunning views of the city skyline too since it's atop the Andaz Singapore, 39 floors up.
Since this rooftop bar gets crazy cool during evenings, you can layer up with Oysho's Floral Robe ($89.90, U.P. $59.90) – while typically loungewear, it elevates the look of Subtle Floral Shorts ($29.90, U.P. $29.90) and the matching Floral Strappy Camisole ($49.90, U.P. $35.90). 

Dressed in Oysho's Landscape Dress ($69.90, U.P. $55.90)
All the while, you'll be sipping on signature cocktails like Ruby which has a splash of lemon juice and vermouth, and Watermelon which includes gin and strawberry liqueur. Both are priced at $22.
Unlike most bars, Mr Stork is casual enough that you can wear this Red Check Shirt ($29.90, U.P. $45.90) and Red Check Shorts ($19.90, U.P. $29.90)
All pieces mentioned are from Oysho.
Address: 5 Fraser Street, Level 39 Andaz, Singapore 189354
Opening hours: Mon – Thu 5PM-12AM | Fri 5PM-1AM | Sat 3PM-1AM
Telephone: 6408 1288
---
4. Ginett Restaurant – $6 French wines
---
Good bars in Singapore are a dime a dozen but Ginett Restaurant has something special with its extensive wine menu. A glass starts from just $6 and with its high ceilings and mosaic flooring, it almost feels as if you're dining in a bistro along a narrow French alleyway. 
And since the Parisian are known for their street chic fashion, we decided to take things up a notch by adding a touch of glamour. Enter a Shimmer Print Dress ($295, U.P. $205) or a Sequinned Blazer ($295, U.P. $205). 
Both are classic pieces from Massimo Dutti – you can pair them with plain staples like a white Strappy Silk Top ($95, U.P. $69) or black trousers. 
Guys will look equally dashing when dressed in monochrome clothes. The key is to balance different textures: a Wool Blazer ($165, U.P. $225) will pair beautifully with a Cashmere Round Neck Sweater ($59, U.P. $125) – all are made from luxe material.
Their menu has staples like Australian Angus Ribeye ($44) and La Saint Jacques ($34), pan-seared scallops with celeriac cream. For New Year's look forward to 3 hours of free-flow wines ($30++ per person) which includes red, white, and sparkling.
All pieces mentioned are from Massimo Dutti. 
Address: 200 Middle Road, Singapore 188980
Opening hours: Mon – Sun 7AM-11.30PM
Telephone: 6809 7989
---
5. Overeasy – American-themed diner 
---
When we think of romantic bars, our minds often bypass Overeasy since it's known for quintessential American diner fare like burgers and milkshakes. It almost feels as if you've stepped back in time to the '50s, similar to Pop Tate's old-school diner from Archie Comics. 
Here, casual chic should be your chosen style. To fit the red and white checkered tiles and pastel blue backdrop, pair this vibrant Pull&Bear's Printed Full Sleeve Dress ($39.90, U.P. $59.90) for additional pops of colour. Throw on a black Crossbody Bag ($29.90, U.P. $39.90) and a pair of Monochrome Plimsolls ($39.90, U.P. $79.90) and you've got a solid outfit right there.
They have a range of classic cocktails, including the Singapore Sling ($23) and Mojito ($8). Their milkshakes are also worth a try, and come fully frothy with add-ons like M&Ms, Oreos, and marshmallows.  

For men: dress up in Pull & Bear's White Tee ($14.90, U.P. $35.90) and Technical Jogging Trousers ($19.90, U.P. $45.90). 
Other outfit choices to pull off include a White "Vernice Bay" Tee ($11.90, U.P. $29.90) and classic blue Slouchy Jeans ($29.90, U.P. $69.90) – for guys, a dark Khaki Sweater ($29.90, U.P. $59.90) and grey Relaxed Ripped Jeans ($39.90, U.P. $89.90) will lend you an effortless look. 
We styled these with Pull & Bear's Urban Trainers ($39.90, U.P. $69.90) for women along with Black Trainers ($39.90, U.P. $69.90) and a Hiking Backpack ($29.90, U.P. $69.90) for men. 
All pieces mentioned are from Pull&Bear.
Address: 1 Fullerton Road, #01-06, Singapore 049213
Opening hours: Mon – Wed 11.30AM-11PM | Thu – Sat 11.30AM-1AM | Sun 11AM-11PM
Telephone: 6684 1453
---
Refresh your wardrobe with new pieces from Zara, Bershka, OYSHO and more
---
In a blink of an eye, it'll be 2020 soon. With Christmas and the New Year to look forward to, we'll want to look our best – to set the tone for next year. Instead of showing up in our worn-out tee and scuffed-up sneakers, there are several fashion sales we can make the most of. 
From 20th December 2019, brands like Zara, Massimo Dutti, Pull&Bear, Bershka, Stradivarius, and OYSHO will be having storewide sales with discounts up to 50% off. Whether it's a colourful print dress or a formal grey blazer, we're bound to be walking out with several shopping bags filled with stylish pieces. 
---
This post was brought to you by Al-Futtaim Group.
Photography by Pepita Wauran.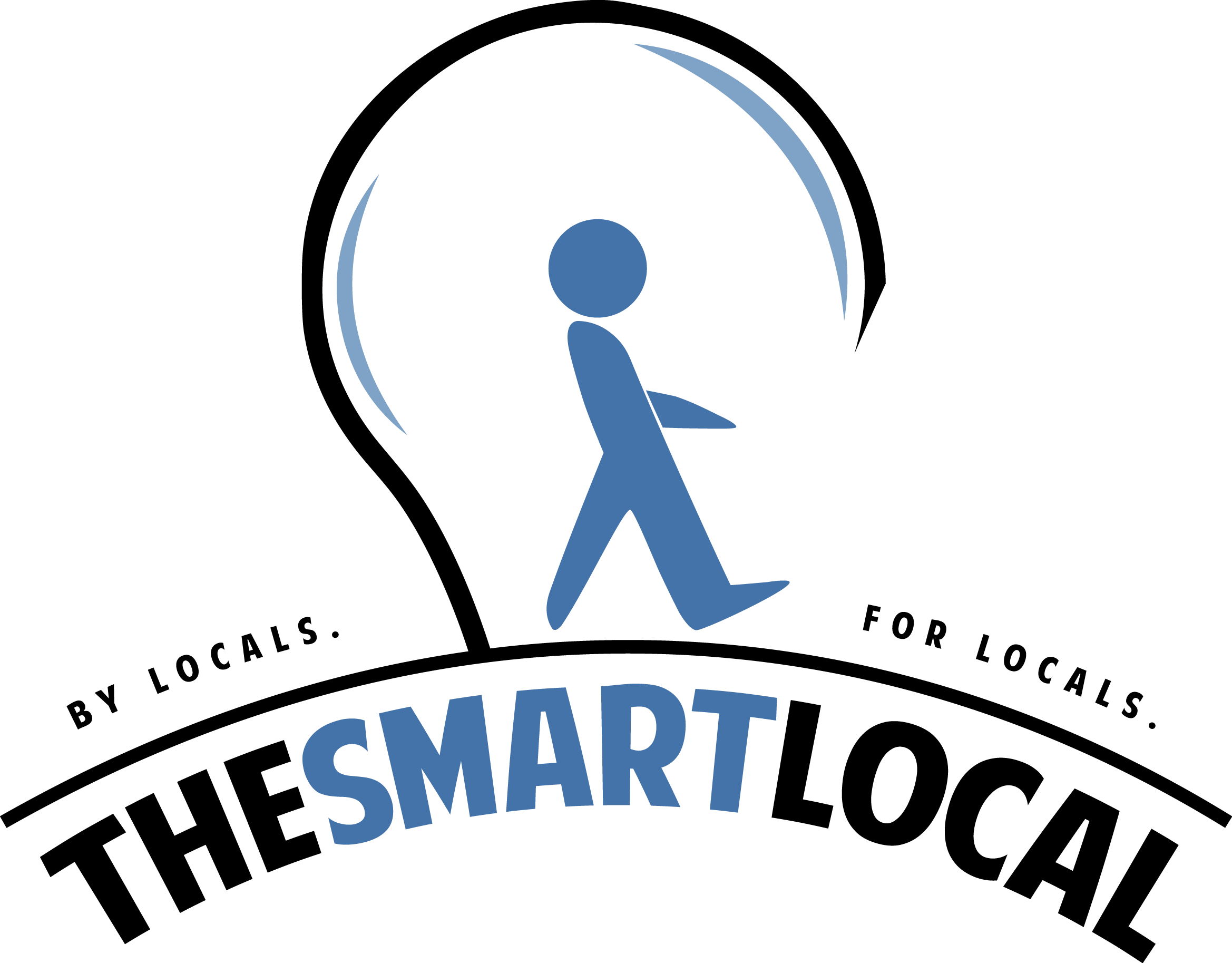 Drop us your email so you won't miss the latest news.