New things to do in Kuala Lumpur 2022
---
Most of us would've already gone on quick day trips to JB either by driving in or on our trusty two feet. With more holidays to come in the later half of 2022, we can plan for longer getaways to Malaysia's capital city, Kuala Lumpur that's only an hour's flight away. 
Besides being home to the Petronas Twin Towers and the stunning Batu Caves, KL is also a hotspot for shopping and activities popular with both locals and tourists. From artsy rainbow cafes to unique neon sports centres, here are 10 new things to do in KL to jazz up your next trip to Malaysia.
---
1. Rollerwa – Neon-themed rollerskating rink from Korea
---

Image adapted from: @wanyentheng1007, @tiffanyxchin
Originating from Korea, Rollerwa is a roller skating rink decked in neon lights. This means plenty of photo ops to snap pics with your bestie to zhuzh up your IG feed. 
On the skating floor itself, it's all K-Pop tunes on the playlist, so whether you're part of the BTS Army or a Blackpink Blink, there's bound to be a ditty you'll be able to groove along to.

Image credit: @rollerwakl
Rollerwa only allows quad skates on its premises, which you can rent (from RM50/adult for 2 hours, ~S$15.63) or opt to bring your own pair which will score you RM3 (~S$0.94) off the bill.
For first-timers who need a bit more help than just your friend's arm, Rollerwa provides skate aids for RM20/hour (~S$6.24) that is only available on weekdays.

Price:
Entrance fee: RM12 (~S$3.74)
Adult skate rental: From RM50/2 hours (~S$15.63)
Child under 18 years old skate rental: From RM40/2 hours (~S$12.51)
Skate aid: RM20/hour (~S$6.24), available Mon-Fri 10am-5pm only
Address: Level 1, F603A-F613, 1Utama Shopping Centre (District K), Petaling Jaya, 47800 Selangor, Malaysia
Opening hours: 10am-10pm, Daily
Telephone: +60 1-0429 5800
---
2. ESCAPE Petaling Jaya – High elements course within Paradigm Mall
---
In Petaling Jaya (PJ), folks with a thirst for adventure can place ESCAPE on their list of must-dos when in KL.
Found in PJ's Paradigm Mall, this indoor activity park hosts 11 exhilarating activities that include reverse bungee jumping, free falling, and non-traditional climbing walls – think scaling the sides of buildings rather than plastic rocks.
The park is suitable for kiddos of all ages, especially ones who are always up to monkey business. If that description fits them to a T, then the Monkey Business challenge would be perfect for them to try. There are over 50 obstacles spread across 3 levels in increasing height and difficulty. 

Not for the faint of heart, the 14m-long Banana Slide launches you up into the air before landing on an airbag.
If there's still plenty of energy to burn, the 1-day pass to ESCAPE will allow park-goers unlimited access to all attractions.
Price:
Adult: From RM72.10 (~S$22.64)
Child: From RM47.60 (~S$14.95)
Free for children 3 years old and below & senior citizens 61 years old and above if accompanied by paying guest.
Address: No.1 Jalan SS7/ 26A GB-07 Boulevard, Level G, Paradigm Mall, 47301 Petaling Jaya, Selangor, Malaysia
Opening hours: Tue-Sun 10am-8pm (Closed on Mondays)
Telephone: +60 12-267 3840
---
3. Poison Apple – Snow White-themed gastrobar
---

Dress up as your favourite princess for a dreamy fairy tale pic.
Image credit: @porkaew_pk19
Whether fairest of them all or just Sleepy, Happy, or Dopey, all are welcome at the Poison Apple for an evening treat. Open till 1am, this Snow White-themed gastrobar is sure to hit you with a wave of fairy tale nostalgia. 
Enter through the red double doors of the dwarves' home and you'll be greeted with the makings of a fantasy: a smoking wishing well that also dispenses beer, and moving portraits that watch your every move.

Image adapted from: @kitchtourist, Poison Apple
Each item on the menu takes inspiration from our favourite fairy tale characters too. Their specialty cocktail, Poison Apple Signature (RM32, ~S$9.99) will have you play evil stepmother to your own drink, where you can add drops of "poison" (syrup) to your glass of vodka. If you'd rather be a hero, order Excalibur (RM32, ~S$9.99), a cheesy garlic bread with a paper sword prop. 
Address: Pinnacle Annexe, Suite G-01, Ground Floor, Bandar Sunway, 47500 Petaling Jaya, Selangor, Malaysia
Opening hours: 2pm-1am, Daily
Telephone: +60 12-4339 686
---
4. LaLaport Bukit Bintang – Japanese retail stores like Nitori
---

Image credit: Ang Khai Loon
It's been a few years since we were all introduced to KonMari-ing clutter out of our lives. But if you're looking to add things that spark joy to your homes, make a trip to Lalaport Bukit Bintang City Centre. The new mall has not 1 but 2 Japanese home furnishing retailers – Nitori and Nojima – for you to pick up Muji-esque decor and appliances.

Image adapted from: @cooandriku_malaysia, @cooandriku_malaysia
Coo & RIKU is another store to look forward to in this 6-storey shopping mall. Fur parents will go gaga over the wide selection of pet essentials, treats, and toys to spoil your fur babies back home.
The pet store is also a cat cafe that serves BBT by Japanese boba shop, 16tapi. While you're lapping up milk tea, kitties will be on the hunt for laps to sit in around the special cat enclosure. 
Entry to Coo & RIKU's cat cafe is only limited to weekends at RM30/pax for 30 minutes (~S$9.36), suitable for anyone who can't resist cuddling with cats.
Address: 2 Jalan Hang Tuah, Bukit Bintang, 55100 Kuala Lumpur, Malaysia
Opening hours: 10am-11pm, Daily
Telephone: +60 3-2731 3555
LaLaport Bukit Bintang City Centre website
---
5. BookXcess in MyTOWN – Aesthetic bookstore with resto & cafe
---
BookXcess is one bookstore that's got a pretty solid track record in the IG-worthy department – just check the cool Book Box we got to see at Sunway Big Box in Johor. While you and the gang are in KL, pop by the BookXcess outlet at MyTOWN, which is equally as aesthetic. 
It's a bookstore first and foremost, so beyond just a place to snap a couple of pics, there are plenty of affordable reads for all ages to pick up, including categories like fitness, technology, and cooking. 
Another BookXcess trademark is its seating areas. There's a co-working space at the upper floor where you can concentrate on your reading material or get work done. There are plenty of power sockets to go around and free WiFi too.
If you're feeling peckish, the bookstore has 2 spots on its premises for you to fill your tummy – either at their in-house Japanese resto or at Whisk Coffee Bar & Cakes, a cafe for quick bites and a cuppa. 
Address: L1-012, Level 1, MyTown Shopping Centre, No.6, Jalan Cochrane, Seksyen 90, 55100 Kuala Lumpur, Malaysia
Opening hours: 10am-10pm, Daily
Telephone: +60 3-9286 5200
---
6. Ruma Puteh – Cafe with rainbow archways & Tiffany blue room
---

Image adapted from: @hawebubbles, Murtaza Hussain, Bruce
A cafe-hopper's list of must-visits has to include Rama Puteh, an artsy cafe with museum vibes and al fresco dining. Outdoors, patrons can explore the various photo spots that are scattered around the cafe, like rainbow arches and monochromatic stairways.
Head indoors and its interiors are just as striking. The 2nd floor of the cafe is in a fully monochromatic Tiffany blue – yes, even the plants. You'll get trippy pics here that are sure to stand out on the IG feed.

Image credit: @sachdev.shreya
On the menu, Ruma Puteh serves a fusion of Malaysian and western fare. We've heard positive reviews for their Nasi Lemak Eden (RM29.90, ~S$9.33) that comes with blue butterfly pea rice and crispy fish skin. You can have a complete meal here with desserts like cakes (RM16/slice, ~S$4.99), followed by homemade cooler drinks (from RM12, ~S$3.75). 
Address: 60A, Jalan Kuantan, Taman Tasik Titiwangsa, 54200 Kuala Lumpur, Malaysia
Opening hours: 10am-10pm, Daily
Telephone: +60 17-300 4909
---
7. SuperPark – Indoor trampoline park with rock climbing from S$16
---

Image credit: SuperPark Malaysia
If you're looking for a rainy day activity for the whole family, make your way to SuperPark KL. It's located at Avenue K Shopping Mall, which is less than 5 minutes from the Petronas Twin Towers by foot.

Image adapted from: @zaireenzahafez, @superparkmy, @superparkmy 
Kids and adults alike will be excited to know that this indoor playground has a total of over 20 activities across 3 zones. There are trampolines and climbing walls galore for those who want to take bouncing off the wall literally.
Otherwise, bring on friendly competition by racing pals on the Pedal Car Track and shooting hoops at Street Basketball. Book a session at SuperPark Malaysia.
Price:
Entrance fee: From RM53/pax for 2 hours (~S$16.54)
Optional grip socks: RM6 (~S$1.87)
Address: 156 Jalan Ampang, #04-01, Level 4, Avenue K Shopping Mall, 50450 Kuala Lumpur, Malaysia
Opening hours: Tue-Sun 10am-7.30pm (Closed on Mondays)
Telephone: +60 12-3011 040
---
8. Shuttle In The Dark – Glow-in-the-dark badminton
---

Pro tip: Use a neon highlighter to draw on your skin, so it'll show up under the UV lights.
Image credit: Shuttle In The Dark
Shuttle In The Dark is a literal glow-up from your typical badminton gameplay. The indoor court is pitch black, save for its fluorescent shuttlecocks, racquets, net and line markings that light up in the dark. And if you wear white or other fluorescent colours, you'll be "shining" just as brightly in court as well. 

Image credit: Yap Nson
The entire court is available for play at RM180/hour (~S$56.49). This allows entry for a group of 8, with 2 shuttlecocks and 4 racquets that glow in the dark so you can challenge your friends to singles and doubles matches. Make a booking at Shuttle In The Dark.
Price: RM180/hour (~S$56.49)
Address: Twin Towers Fitness Centre, Suria KLCC, Concourse Level, Petronas Twin Towers, 50088 Kuala Lumpur, Malaysia
Opening hours: Mon-Fri 7.30am-7.30pm | Sat-Sun & PH 10.30am-5.30pm
Telephone: +60 16-328 7168, +60 12-298 7163, +60 12-229 6828
---
9. Tiffin At The Yard – Rustic food court at former railway depot
---

Don't let the historical rubble fool you though – the interior has been transformed into a modern space with colourful furniture.
For a unique date night, have dinner at Tiffin At The Yard. Built over the old Sentul Depot, the once-roaming food court has now settled down behind a rusty facade. Tiffin At The Yard hosts gourmet chefs who serve their best dishes during their pop-ups. Much like Eatbox at Tekka Place, the food hub has a permanent location with seasonal vendor rotations.

Other vendors include Fratelli's Pastaficio, Leen's Middle East Kitchen, and Alta Burger.
Image adapted from: @awesomedaddycool
This season, check The Bao Guys for their juicy meats like chicken and prawn, sandwiched in buns a la kong ba bao. Try them all via Wong's Tasting Platter (RM48, ~S$15.07). Finger food goes best with an alcoholic bevvie in hand. Get one at the cocktail bars, wine bar or Tiger Beer bar located within the yard.
Diners are welcome to park their vehicles at Sentul Depot for free.
Address: PT189-PT183-PT185 Jalan Strachan, Off Jalan Ipoh, Sentul, 51100 Kuala Lumpur, Malaysia
Opening hours: Thu-Fri 5pm-12am | Sat-Sun 10am-12am (Closed from Mondays to Wednesdays)
---
10. Morac Go Kart Track – Night races & double-seater karts
---

Image credit: Morac Go Kart Track
Fans of F1 car races can satisfy their need for speed at Morac Go Kart Track, next to 1 Utama shopping mall. The go-kart track spans 420km long in a series of tight turns and bends. Confident riders can opt for Single Seater Karts (RM75, ~S$23.54) while younger ones can tag along with their parents in Double Seater Karts (RM135, ~S$42.37).

Image credit: Shopee
If that's not exhilarating enough, come by at night to participate in the Dark Night Race (RM75/single seater, ~S$23.54). Zip through the course and race your friends in LED-lit karts under the open night sky.
Price:
Single seater: RM75 (~S$23.54)
Double seater: RM135 (~S$42.37)
4 pax single seater package: RM198 (~S$62.14)
Address: 1 Utama Shopping Centre, Lot 60947, 1 Lebuh Bandar Utama, Bandar Utama, 47800 Petaling Jaya, Selangor, Malaysia
Opening hours: Tue-Fri 1pm-9pm | Sat-Sun 10am-10pm (Closed on Mondays)
Telephone: +60 11-2570 7005
---
Bonus: TREX Bike Park – Kid-friendly cycling circuit & bike rentals
---

Image credit: TREX Bike Park
Less than an hour's car ride out from the main city of KL is where families and friends will find TREX Bike Park at Puncak Alam. It's an extensive cycling circuit filled with humps and obstacles suitable for all ages. 

Image adapted from: @so3dna.kl
Cycle at ease without having to worry about incoming pedestrian traffic or vehicles. Pick up your 2-wheeler from DGB Bike Rental for bikes priced from RM10/hour (~S$3.14). Newbies can opt for tandem bikes while younger cyclists can hop onto smaller kids bikes. There are even city bikes with baby carriers on the back so tots can join in on the scenic ride through the bike park. 

Image credit: @bashiramohdbahar
You can bring your own bike too; just pay RM3 (~$0.94) for the entry fee before you speed off. The bike park is located near Eco Grandeur mall if you need to make a pit stop to refuel. Starbucks, Urban Fry, and Sushi King are all available here.
Price:
Bike rental: From RM10/hour (~S$3.14)
Entry fee with own bike: RM3/entry (~S$0.94)
Address: Eco Grandeur, 47000 Bandar Puncak Alam, Selangor, Malaysia
Opening hours: Tue-Sun 9am-5pm (Closed on Mondays)
Telephone: +60 12-393 3890
---
New things to do in KL
---
Our friendly neighbour up north is hardly short of new and fun things to do. There are themed sports arenas to play at and unique cafe concepts for cute dates. The next time you're itching for a getaway but aren't too keen on going too far, KL is but a short flight away. 
For more Malaysian content:
---
Cover image adapted from: @tiffanyxchin, @hidayah_azharr, @kitchtourist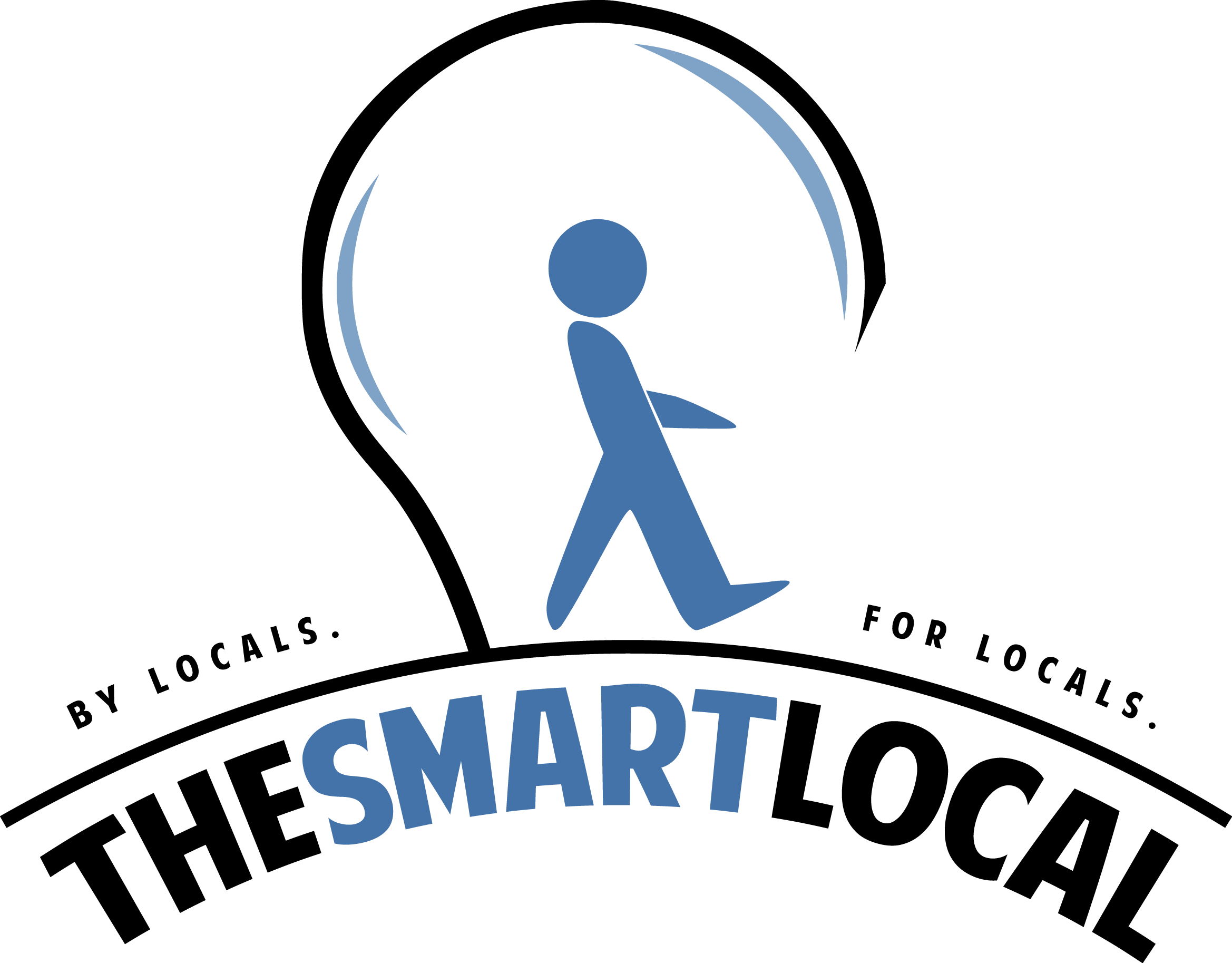 Drop us your email so you won't miss the latest news.