Easy upcycling ideas
---
"Reduce, reuse, and recycle" is a mantra that many of us have heard before. Short of switching to a minimalist lifestyle and getting rid of 90% of your belongings, you can join the eco-friendly train by upcycling and reusing items at home that you no longer use. 
Before you scour the internet for ways you can do so, we've done the work for you and curated a list of simple things you can do – and bonus, they cost next to nothing. 
---
1. Repurpose old clothes as floor mats
---

Image credit: Inge Leonora-den Ouden 
Shopaholics, this one's for you. It can be hard to resist the temptation of buying new clothes, but that often means we're left with a ton of old ones that we've either outgrown or no longer wear. Aside from donating them to second-hand clothing stores, you can also extend the life of your old garments by repurposing them as rags or floor mats. 
Cut them up into squares of your preferred size and you won't even have to feel bad about "destroying" an old shirt. You can use these rags to clean your home, and even for more nitty-gritty tasks like cleaning up paint or grease, and wiping mud off your shoes. 
---
2. Reuse mail envelopes as mini rubbish bins
---

You can also do the same for old red packets. 
While some of us have switched to e-notifications, many of us still receive hard copy mail for things like bills and statements. Instead of opening the letters and tossing the envelopes out, save the envelopes and use them as mini rubbish bins instead.
These are extra handy for messier trash such as fruit skins, used tissues, cotton buds, and even used sanitary pads. Just remember to open your mail carefully so there are no holes or huge tears. 
---
3. Store your wires in toilet rolls
---

Label the toilet rolls so you can clearly identify the respective wires.
Image credit: Sarah Crowley
Wires can be rather pesky when they get tangled together and become an eyesore around your home. Instead of fervently trying to separate them and hide long cables in inconspicuous corners behind drawers or under tables, store them neatly in toilet rolls. 
Simply coil the wires, then tuck it inside the toilet roll. You can get creative and decorate the rolls with washi tape, paint cute images, or add stickers so it matches the rest of your home decor. 

Image credit: Shirley E
You can also repurpose the rolls and use them to organise loose wrapping papers. To do so, cut the toilet roll into half its length so you have a rectangle instead of a tube. Then, roll your wrapping paper and pop it inside the roll. 
---
4. DIY old or broken jewellery into magnets
---

Image credit: Mary Tardito
Jewellery can come with an expensive price tag, so I think I speak for everyone when I say we'd like to keep them for as long as possible. The next time you're clearing out your jewellery box and come across any old pendants or brooches, do a simple DIY and turn them into mini magnets so you don't have to throw them away.
No complicated instructions here as you'll just have to superglue small magnets to your jewellery. You can easily get the magnets on Shopee or Lazada for a couple of bucks. Now you'll have another decorative piece to bedeck your fridge with. 
---
5. Trade in your old tech at Challenger
---
For those who plan to upgrade your tech for school or work, consider trading in your old gear for a new one. You probably don't need your old device anyway, and you can clock in some good karma points by disposing of them responsibly. 
If you're unsure where and how to do so, places like Challenger offer a trade-in programme where you can get a quotation on their website and arrange for doorstep collection for your old item. Challenger will credit the final trade-in value into your ValueClub Mobile App (Google Play | App Store), which you can use at any Challenger retail stores or at Challenger.sg. 
And to help you save even more money, DBS/POSB Cardmembers who have previously made a purchase at Challenger can receive an extra $40 Challenger credit e-voucher* in addition to the final trade-in value of your old tech.
* Limited redemptions. Terms and conditions apply.
---
6. Replace cooking spray with butter wrappers
---

Image credit: @ggoesgreener
Butter is considered kitchen staples as it's an ingredient needed in both cooking and baking recipes. What most of us do after using up the butter is to discard the wrapper and never think about it again. 
Instead, store the wrapper in a container or Ziploc bag – no need to clean or wash it as you'll be using the wrapper to grease any pans or baking trays. This way, you won't have to purchase cooking spray and you'll get to ensure there's zero wastage with your butter.  
---
7. Use old razors to remove sweater fuzz
---

Image credit: Pinterest
Razors are one of the items with the most bacteria, so it's inevitable that we have to switch them out after a few uses. Rather than dumping them immediately, reuse your old razors to remove the lint and fuzz off your sweaters. 
This works for clothes that have accumulated a ton of fuzz balls. Lay them flat on a firm surface like an ironing board or dining table, then use the razor to scrape off all the lint and fuzz. Be sure to clean the razor and pat it dry before using it on your clothes. 
---
8. Transform shower curtains into table coverings
---

Image credit: Skylarkhome Store
An unlikely item that you can upcycle in your bathroom is the shower curtain. While not much thought might be given to it, the shower curtain can actually be DIY-ed into plenty of things thanks to its sheer size. For one, you can use it as a covering for picnic tables since it's waterproof, so you won't have to worry about any spillage. 
Artsy folks who paint can also use it as a drop cloth to protect the floor and other surfaces. You can even use it to cover your car so it's protected from rain, dust and stray bird droppings. 
---
9. Turn paper bags into wrapping paper
---

Image credit: Freepik
A nifty trick that'll come in useful during Christmas or birthdays is to use paper bags to wrap your presents. Before you frown in confusion, hear me out. You probably have unused paper bags lying around your house, and the insides are usually plain with no designs so you can be sure that your gift will still look Pinterest-worthy. 
To make your DIY wrapping paper, pick a paper bag that's slightly larger than the gift. Then cut along the sides of the paper bags so you'll be left with 1 flat piece of paper. Here's where you'll have to puzzle your way and fold the corners accordingly to wrap around the gift. To finish off, use some cute washi tape and brown twine to tie it up for a rustic vibe.
---
How you can reuse and upcycle household items
---
Instead of tossing your old and unused items in the trash, consider repurposing them and lessening the load on overgrowing landfills. And if you're looking to go beyond just reusing and upcycling, there are numerous ways you can go green. 

2018's festivities. 
Back this June is GastroBeats, where you will be treated to live performances and unique food, while supporting the use of biodegradable utensils as all are encouraged to use reusable cutlery. To reward your conscious reduction of single plastic use, DBS/POSB Cardmembers will receive a $5 Gojek voucher when you spend at any F&B stall at the Local Streets section. 
Nab this voucher by hitting $20 or more in a single receipt every Friday to Sunday between 5pm to 10pm, from now till 26th June 2022. Then head to the redemption counter at C13 The Art Faculty container to claim your voucher. 

Food waste largely contributes to our country's waste streams and has only been increasing over the past years.
Image credit: @heybosg
Another way you can be more environmentally friendly is to actively reduce food wastage. Instead of guilt-tripping yourself into not eating, an alternative would be to order from places such as Just Dabao. You can score yummy food and beverages like pasta, bubble tea, and bread at up to 50% off as these are excess food from F&B shops. 
And for DBS/POSB Cardmembers, you can use the following promo codes from now till 28th February 2023 to get even more discounts: 
New users:

<DBSNEW>

for

additional 20% off* your first order

Existing users:

<DBSJD>

for

additional 10% off* your order

 
*Terms and conditions apply. 

Image credit: WhatIF Foods
For those whose schedules are extremely packed, you might prefer something to save you time from cooking – like the food options from WhatIF Foods. The shop sells instant food with ingredients like the Bambara groundnut and moringa that are grown with regenerative processes that help rehabilitate and enhance the ecosystem. 
If you're a DBS Live Fresh or DBS/POSB Cardmember, use these promo codes to score a sweet discount when carting out: 
<LFWIF15>

for

15% off* storewide
<DBSWIF10>

for

10% off* storewide 
*Terms and conditions apply. 

Score the $5 Great Rewards e-voucher from now till 30th June 2022.
You can also be mindful of your food wastage by ordering only what you can finish, and doing meal prep that uses similar ingredients to avoid wasting any of your produce. For dining and grocery shopping perks, head over to Great World where DBS/POSB Cardmembers can snag a $5 Great Rewards e-voucher by spending a minimum of $20* after 8pm.
*Terms and conditions apply. 
If these deals are looking pretty good to you, consider signing up for the DBS Live Fresh Card before 30th June 2022 to get $150 cashback if you haven't already. Made from 85.5% recycled plastic, the card is Singapore's first eco-friendly credit card with green initiatives that support sustainable practices. 
Perks are aplenty as you can get up to 5% cashback when you spend in-stores or online, plus an extra 5% Green Cashback at selected eco-eateries, retailers and transport. And the cherry on top – there are over 24,000 1-for-1 offers and up to 50% off dining promotions to treat yourself to.


---
This post was brought to you by DBS.
Cover image adapted from: Freepik, Mary Tardito, Addie Tang, Pinterest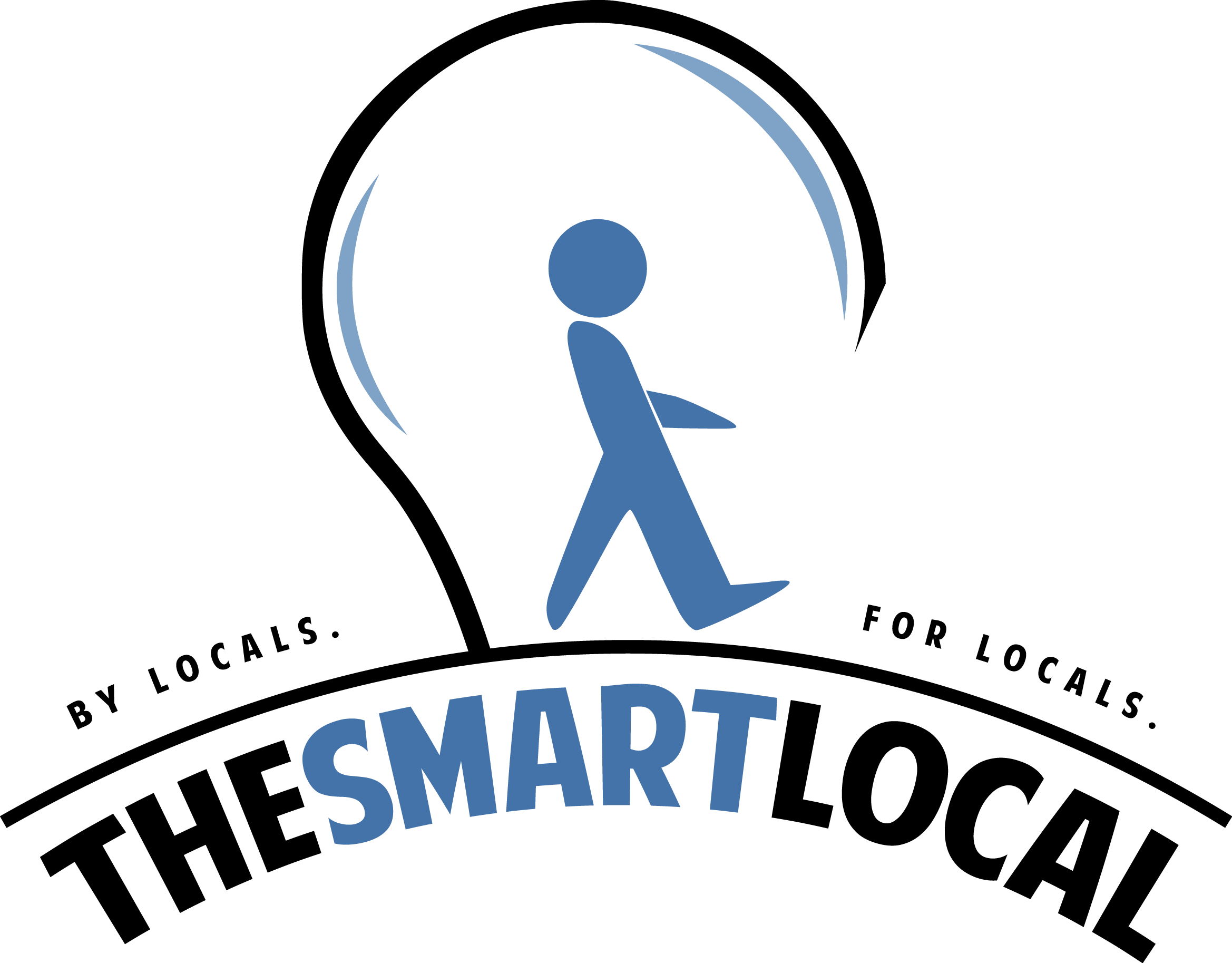 Drop us your email so you won't miss the latest news.