Items with most bacteria
---
It isn't Barbie's world that we're living in, it is bacteria's world. While it's common knowledge that floors and public toilets aren't the cleanest, unbeknownst to us, there are plenty of other germ-filled items in our daily lives. These include wads of cash, restaurant menus, and even our trusty earpiece. 
Before you panic and retreat back into a cave, take comfort in the fact that you can easily disinfect these things with a few simple steps. To make your life easier and safer, here are 10 common items that carry the most bacteria, and ways you can keep them germ-free. 
---
1. Handphone
---
We're all guilty of spending too much time on our phones, and oftentimes when using them, it's common to be doing other things like opening doors or holding onto MRT handles. Well folks, this is how bacteria from other surfaces transfers onto our phones, and to our hands.  
Not to mention, our phone screen also makes direct contact with our face whenever we make a phone call. Think about all that bacteria spreading to your skin, and the pimples that come after. 
How to clean: clean the surfaces of your phone with disinfecting wipes regularly, especially before a phone call where the phone will be in contact with your face. You can also consider purchasing a UV sanitising box for added peace of mind. 
---
2. Menus
---
Don't lose your appetite just yet, but menus are said to contain more bacteria than toilet seats. Since the same set of menus are being passed around from diner to diner, and restaurants probably don't clean their menus after each use, it's likely that germs are transmitted across throngs of people daily. 
Also, plastic menus can be germier when they are wet, since the water can't be absorbed by the plastic. This makes it a perfect bacteria-breeding surface. Yikes. 
How to clean: sanitise your hands after browsing the menu, or go the extra mile and wipe the menu after use. We're sure the staff will appreciate this.
---
3. Earpiece
---
Earbuds might seem small and unassuming, but the gooey earwax in our ears help trap and collect bacteria, preventing them from entering our system – hence it's naturally full of bacteria. When we put on our earpiece for a music jamming sesh, they cause a blockage of the exit for the earwax, trapping moisture and heat which is a prime environment for bacteria to thrive in.  
What's more, we tend to leave our gadgets on surfaces like office tables or in our bags which may not be the cleanest. The earpiece might then pick up on surrounding germs and transfer unto our ears during use. 
How to clean: clean off any waxy residue with a dry tissue, then wipe it down with a cotton ball that's dipped – not soaked – in disinfecting spray or rubbing alcohol. Or invest in devices such as the LG TONE Free FP9 which has a fuss-free auto-cleaning UVnano™ charging case that kills 99.9% of bacteria on the speaker mesh of the earbuds. 
---
4. Handbag
---

Doraemon bag, but make it junk. 
Our bags do a lot for us – they hold our everyday essentials, chope our seats at kopitiams, and they also inevitably become our dumping ground for receipts, used tissues and any other unwanted knick-knacks. Plus, it's unlikely that we have the habit of cleaning out our bags regularly. 
The accumulation of all these – and the fact that some of us leave our bags on the floor – can lead to a dirty, germ infested and heavy bag. 
How to clean: remember to seal any food you're carrying in a container or ziplock bag, and use disinfectant wipes to clean your bag. Avoid putting your bag on the floor wherever possible, and consider using foldable bag holders which you can hook on the table. 
---
5. Money
---
Money is the root of all evil, and the source of oodles of germs. There's a reason why we were all encouraged to switch to cashless payments during the pandemic as coins, paper and polymer notes all hang onto germs. 
Also, these same notes and loose change are constantly being circulated around multiple people. It happens when we're buying food, and our same cash payment is then being used as change by the vendor, and the chain carries on. 
How to clean: while there isn't an ideal or most convenient way to sanitise money, you can always wash or disinfect your hands thoroughly after use. Or, switch to cashless payments to avoid unnecessary contact with it. 
---
6. Shopping basket or trolley
---
Whether you're on grocery runs with the fam or stocking up on snacks for yourself, you've probably made use of a shopping trolley or basket when at the supermarket. Because these items are shared amongst everyone, they aren't the most sanitary considering the countless amounts of hands that have come into contact with them. 
We might also unknowingly touch raw meat or seafood, and proceed to hold the handles of the trolley or basket with that now contaminated hand. 
How to clean: use a disinfecting wipe and wipe down the handles before and after use. To be extra safe, you can also use hand sanitiser at the end of your supermarket run. That way, you'll be free from germs that were present on the cash you handled too.
---
7. Makeup
---

"12M" refers to a 12-month shelf life. 
Makeup junkies, here's a question for you: how often do you clear out your vanity? If your answer exceeds more than 12 months, you're due for a good cleaning. 
If you didn't already know, makeup products have specific shelf lives which should be closely followed to ensure that we're not using any expired and bacteria-loaded products. To check for the respective shelf life, look out for the open jar icon on the packaging. You'll see a number and letter in the jar, which indicates how long the product can be used after opening. 
Additionally, products that "double dip" like mascaras, liquid lipstick and tubed concealers all use the same applicator, which touches your face and then goes back into the tub. This can be unsanitary since whatever's collected on the applicator – including bacteria – will be deposited back into the product. 
How to clean: throw out any unused or expired makeup products. And try not to leave the applicator lying around when not in use, as this might cause airborne germs to transfer onto it. 
---
8. Pet toys
---

Image credit: Adeline Lim 
As much as we love our furbabies, their toys can be pretty nasty. Just think about it – when they're out on walks and licking strangers or random surfaces, the germs from those points of contact will then transfer to their slobber, and in turn their toys during playtime.
Combine their germy slobber with Singapore's warm weather and you'll get the perfect home for bacteria to breed and spread. And if you don't routinely cleanse your pet's toys, leaving it on the living room floor or stuffed into a bag will only cause more bacteria to germinate and spread to us hoomans. 
How to clean: soak the toys in a solution made up of 1 part vinegar to 2 parts water, for at least 15 minutes. Then, wash with pet-safe soap or use pet-safe disinfectant wipes. 
---
9. Razors
---
Besides showering and answering to Mother Nature's calls, shaving is also another business we get done in the loo. As such, we often just chuck our razors in the shower or leave it on the edge of our sinks after use. 
However, the damp environment in the toilet can cause bacteria to breed on the razors. This isn't ideal since we might accidentally cause micro tears on our skin when shaving, causing the bacteria to be transferred into our system through these tiny openings. 

Rinse your razor with hot water or rubbing alcohol after use. 
How to clean: Remember to let your razor fully dry in an upright position, or use a towel to pat dry before keeping it, so excess water droplets aren't accumulated within the blades. Don't reuse disposable razors even if they might seem to be in good condition, and switch out reusable blades after 5-8 shaves. 
---
10. Keyboard
---

We're trying not to cringe as we type this. 
We don't really give much thought to the cleanliness of our keyboards, with majority of our focus going to the aesthetics and satisfying "thock" sounds they produce. But, you should know that our hands touch plenty of possibly dirty surfaces, before proceeding to type on it. All germs and bacteria are then collected on your keyboard, and spread to your fingers after. 
And with personal laptops, it's safe to say that we don't clean it out as often as we should. Even if there is a keyboard protector used, bacteria can still transfer and breed on that surface. 

You can also upcycle any old makeup brushes and use them to dust off your keyboard. 
How to clean: You can get a mini brush or a clean microfiber cloth – or any lint-free cloth – like spectacle cloths to sweep off any dust or food leftovers in between the keycaps. Then, wet a cotton swab or ball with disinfectant to wipe your keyboard.  
---
Common daily items that harbour bacteria & germs
---
Unlike dirt and stains, these bacteria and germs can't be seen with our naked eyes – so it's hard to gauge whether our phones or publicly shared items like shopping baskets are insalubrious. And if you're living with family members who are prone to getting sick, it's of utmost importance to maintain a clean environment free of harmful microbes. 

The earbuds are made with medical-grade hypoallergenic ear gels to minimise discomfort and irritability. 
Besides diligently disinfecting our hands after use, there are gadgets like the LG TONE Free FP9 True Wireless Earbuds that help make life cleaner and more convenient. These wireless earbuds come with an auto-cleaning UVnano™ charging case that eliminates 99.9% of the bacteria upon charging, and it takes just 5-minutes to complete. 
If your device does not have a Bluetooth option, you won't miss out as there's the 3.5mm headphone jack alternative, which you can use to connect to the earbuds with the given USB-C to AUX cable. 

WFO distractions won't be an issue, with the effective noise cancellation functions. 
Besides the Active noise cancellation function which is perfect for when you're commuting in a busy train or studying in a bustling cafe, there are also other sound modes you can explore. 
One such example would be the Ambient Mode, which is customisable to allow for some external noise to seep in which is helpful when you need to be aware of your surroundings, like when crossing the road. 
Another feature is the Whispering Mode, that allows you to use the right earbud as a microphone which you can speak – or whisper – directly into. Simply enable via the LG TONE Free app. This will def come in handy when you're taking a call outside or doing ASMR voice overs.
Of course, the most important aspect of any earpiece would be the audio experience. The FP9 doesn't skimp on quality here, as they've collaborated with renowned British audio maker, Meridian Audio, to ensure that you can hear every beat and bass of the songs you're blasting to. 
You'll have 5 modes to choose from: Immersive, Natural, Treble Boost, 3D Sound Stage and  Bass Boost EQ. These audio profiles have varying effects such as emphasis on vocal space or a boosted bass, to pair with your respective music choice. 
You can also download the free LG TONE Free app (LG TONE Free app on Apple | LG TONE Free app on Google Play) to customise the EQ settings. 
If you're looking to upgrade your tech, consider getting the LG TONE Free FP9. You can get it online for $298 at LG official brand stores on KrisShop, Lazada and Shopee, or in-stores at Audio House, Best Denki, Challenger, ConnectIT, COURTS, Gain City, Goh Joo Hin, Harvey Norman, iStudio, Mega Discount Store, Parisilk, Stereo Electronics and X Gear. 
You'll be glad to know that there's also a $50 off promotion from now till 31 May 2022, where you'll be able to nab these earbuds at $248. 
---
This post was brought to you by LG Electronics (Singapore).
Photography by Clement Sim & Brad Lee. 
*Detailed disclaimers relating to product features apply.
Please refer to https://www.lg.com/sg/home-audio/lg-tone-fp9 for more details.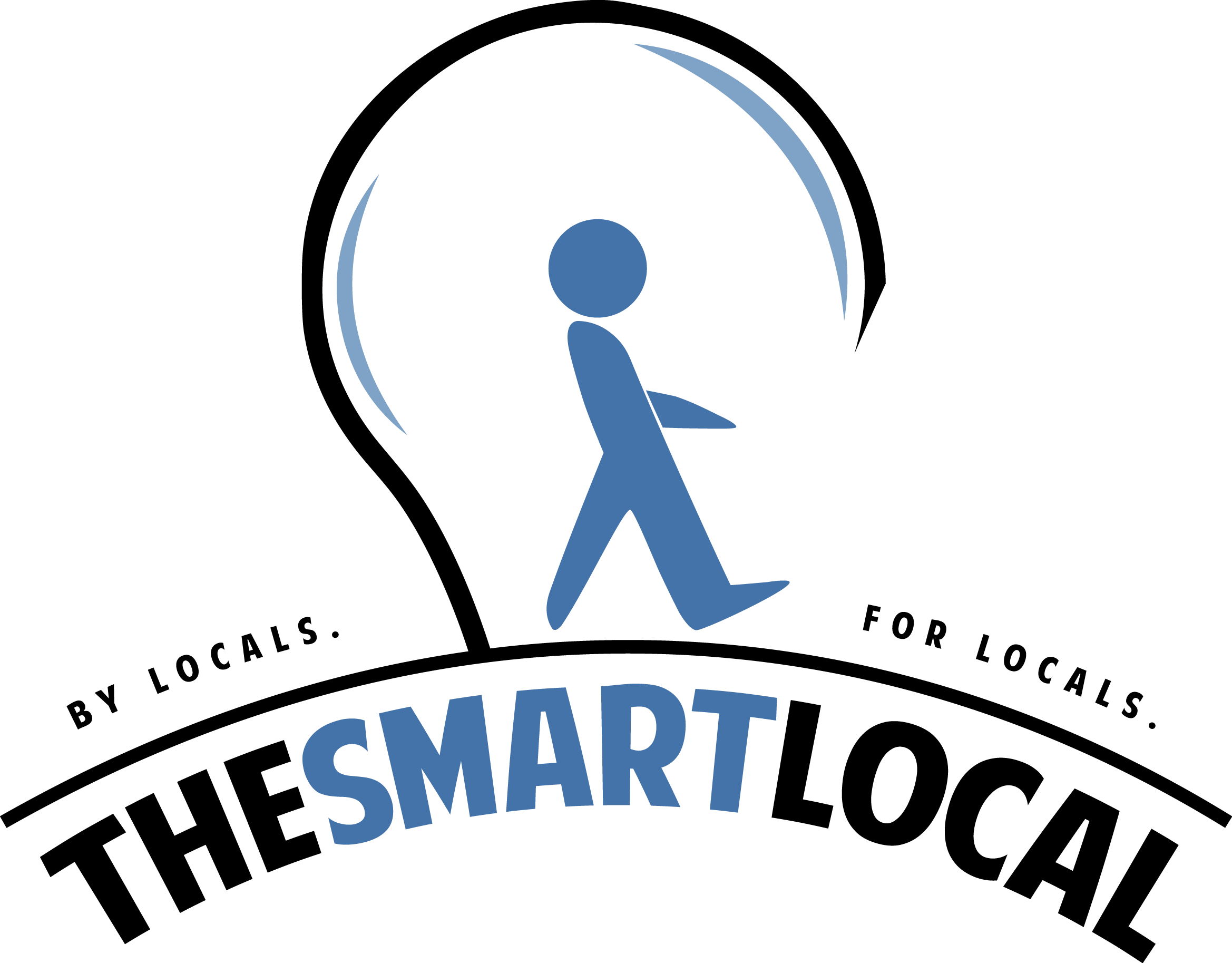 Drop us your email so you won't miss the latest news.