Things to do in Sabah
---
When it comes to the great outdoors, we Singaporeans want it all – hence spending our weekends trawling the local nature reserves and parks. Well, the good news is, we're no longer limited to the same ol' hiking trails with travel back on the table. Just a 2-hour flight away is the less-explored land of Sabah, Malaysia, which is chock full of stunning nature spots. 
If it's been a while since you've seen a night sky filled with stars, or if you've ever wanted to literally walk on the seabed, here are 8 unreal things to do in Sabah, to truly detox from the city life. 
---
1. Go stargazing at Tegudon Tourism Village
---

Prep your camera as you'll be treated to, as Coldplay once said, a sky full of stars.
Image credit: @chiachi_lim
We might occasionally spot a twinkle in the sky in Singapore, but the city lights here make it difficult to see stars in the sky. That said, the night sky at Tegudon Tourism Village is sure to be a stark contrast from the sights we're used to – think the Milky Way looming above your head, sprawling green land all around you, and even the silhouette of Mount Kinabalu right before your eyes. 

Image credit: @nhleen__
All it takes to get here is a 2.5-hour drive from the capital city of Kota Kinabalu. In the daytime, this serene campsite is nothing close to typical "tourist" haunts. There are rentable wooden huts (RM15, ~S$4.75) scattered across the landscape that's a mix of shallow rivers and paddy fields. 
For those into the rugged life, feel free to set up your own tent for a couple of nights too. They also have tents for rent, which you can enquire about on their Facebook page.

Image credit: @az_mikhael
Other than stargazing and hardcore chilling out, nature lovers will have a field day hiking and wading in the shallow waters here.
Entrance fee: RM3
Camping fee: RM7
Address: P/S 291 Tegudon, 89158 Kota Belud, Sabah, Malaysia
Tegudon Tourism Village Facebook
---
2. Explore marine life in a "sea walking" expedition
---

The walk is 4m deep and spans 20m across the ocean floor.
Image credit: @jskborneoreef
Most of us would be familiar with Singapore's own S.E.A Aquarium where we'd try to spot schools of fish from the glass tunnel. Now, remove that glass tunnel and go for a "sea walk" at Tunku Abdul Rahman Marine Park. 
Folks won't need a diving licence nor swimming experience here to get up close with marine life, as you'll be literally walking on the seabed.

Image credit: @jskborneoreef
JSK Borneo Reef is one such tour group that has "sea walking". Their packages start from RM99/child (~S$31.50) and RM149/adult (~$47.45). Put on a special helmet to breathe underwater while the rest of your body is fully exposed – it'll feel nearly as good as walking through a massive aquarium.

While you're here, you can tackle an inflatable obstacle course or rent a clear-bottom kayak.
Image adapted from: @jskborneoreef, @jskborneoreef
Pick up point: Jesselton Point Ferry Terminal, Jalan Haji Saman, 88000 Kota Kinabalu, Sabah, Malaysia
Telephone: 088-240 709
Book a JSK Borneo Reef sea walking package.
---
3.  Spend the night at a quaint mountainside farmstay
---

Image credit: @ctshafidah
We didn't leave SG just to stay at a basic hotel. The epitome of escaping the CBD is waking up to the views of nature in your backyard, like Mount Kinabalu towering in the background and lush forests stretching beyond the horizon. 
You can do exactly that at a countryside farmstay at the family-friendly Hounon Ridge Farmstay and Camping. This quiet enclave is a 3-hour drive from Kota Kinabalu, and overlooks Kundasang town. Holiday-goers can pretty much chill here with picnic facilities provided, and grassy lawns for the kiddos to run free a la Sound of Music.

Image credit: @sophiaaaali
Accommodation options include Standard Double rooms for 2 (from RM120, ~S$38) and Standard Quad rooms for 4 (from RM220, ~S$70). Solo trippers can check out their budget-friendly option of dormitory bunks at RM40/night (~S$12). 
If you're here for the great outdoors, Hounon Ridge Farm has an outdoor camping site where you can spend the night under the stars too. There's a small fee of RM30 (~S$9 for 13 years and above) and RM25 (~S$8 for 7-12 years old). Tots under the age of 6 get to camp for free.
Price: From RM120/night for 2 pax (~S$38)
Address: Hounon Ridge Farm, Bundu Tuhan, Sabah, Malaysia
Telephone: 013-850 6463
---
4. Race through hilly terrains on ATVs
---

Image credit: @atv_borneo_adventure
While Singapore has its own ATV Park, the Kranji compound is nothing compared to charging through the mountainous terrains of Sabah. Leave the circuits behind and hop on the ATVs at ATV Borneo Adventure in Kundasang. 

Stop by gorgeous natural sights to feed your socials.
Image credit: @atv_borneo_adventure
"Adventure" is part of their name, and it isn't taken lightly here either. There are 2 routes you can go for – one that goes up the picturesque Sosodikon Hill, and another that goes through the EarthQuake History Site. Nevertheless, you'll be in for a bumpy ride with winding trails and rocky terrain to conquer.

Image credit: @atv_borneo_adventure
Riders will have to be at least 16 years of age as the routes can be quite challenging for younger ones to manoeuvre. But the young ones won't be left out as they can hop on together with their parents. There'll be plenty of pit stops along the way so you can safely whip out your phones to take photos. 
Sosodikon Hill price: RM90/single rider (~S$28) | RM125/double rider (~S$40)
EarthQuake History Site price: RM150/single rider (~S$48) | RM190/double rider (~S$61)
Address: Jalan Kundasang Kauluan 89308 Ranau, Sabah, Malaysia
Opening hours: 9am-5pm, Daily
Telephone: 010-825 8306 | 016-556 7987
---
5.  Snap gravity-defying pics at a hilltop swing
---

Image credit: @jh.li_ 
A holiday wouldn't be complete without photos to commemorate the experience. Le' One Kokol Elf is the newest tourist attraction of Kokol Hill that's a treat for your camera. A must-do here is a "ride" aboard the picturesque hilltop swing – time your visit right and you'll get a shot with the fairy tale-like sunset. 

Cosy up in the cocoon chair and enjoy the view.
Image credit: @andriyanaevans
This hilltop gem is just a 40-minute drive from Kota Kinabalu, and is dotted with Instagrammable corners. Think a wooden cocoon lounge chair and walkways decorated with colourful lights, stairs, and accents like pastel umbrellas.

The decor here makes this place one giant pastel photo op.
Image adapted from: @shiy0ng, @noraalin_
Price (Standard ticket): RM120/adult (~S$38)
Price (Malaysians): RM10/adult | RM5/child (4-12 years old)
Address: Jalan Kokol Poring-Poring, Kota Kinabalu, Sabah, Malaysia
Opening hours: 9am-7.30pm, Daily
Telephone: 016-831 3220
---
6. Mail letters at Mataking Island's underwater post office
---
Besides being home to the tallest mountain peak in Malaysia, Sabah is also famous for its diving spots. With so many islands to choose from, you can start by heading to Mataking Island to live out your mermaid or merman dreams.

The underwater post office which is actually functional.
Image credit: @roznee
Leap into the clear blue waters and explore a cargo shipwreck that's since become home to several marine life. Here, you'll also find an underwater post office. The post box isn't for show as you can actually seal up a postcard and have it mailed out for a souvenir to literally send home. 

Pristine coral reefs welcome snorkelers as well.
Image credit: @mataking_trdr
The resort is currently offering promotional rates starting from RM2,770 (~$885) per adult for a 3D2N stay on Mataking Island. It includes return transport from Tawau Airport and Semporna Jetty to the island itself. The promo will run from now till the end of the year, 31st December 2022, giving you ample time to apply for your ALs. 

Diving and snorkelling aside, you have pristine white sand beaches and crystal clear waters to kayak on.
Image adapted from: @mataking_trdr
Semporna Jetty fee: RM2/pax (Malaysians) | RM10/pax (Standard ticket, ~$3.20)
Price (Diver): From RM2,770/pax for 3D2N (~$885)
Price (Non-diver): From RM2,355/pax for 3D2N (~$735)
Price (Children): 50% of non-diver price/child 3-12 years old | Free for children 2 years old and below.
Address: Fajar Complex TB 212, Jalan Bunga, 91000 Tawau, Sabah, Malaysia
Telephone: 089-770 022
Mataking Island: The Reef Dive Resort website
---
7. Soar through the skies by paragliding
---

Image credit: @borneoparagliding
For those with a heart for extreme sports, take to the skies and give paragliding a go. At Borneo Paragliding, no licence or experience is required as you'll be flying tandem with a trained professional so you can safely enjoy unobstructed views of Borneo's rainforests from a bird's eye view.

Image credit: @__s.t.a.n.l.e.y__
As long as you've got a group of 4 who aren't acrophobic, you're ready to fly. The "flight ticket" also comes with a free GoPro rental for you to capture your windy ascent down from 1,700m high. 
Should the younger ones want to join in, parent-child pairs can fly triple tandem too. Do note that the combined weight shouldn't exceed 95kg.
Price: RM160/pax (~S$51), minimum 4 pax required.
Address: Jalan Kompleks Sukan Ranau, 89308 Ranau, Sabah, Malaysia
Opening hours: 9.30am-4pm, Daily
Telephone: 017-388 3112
---
8. Stay at Kundasang's first glamping domes
---

Choose from 4 glamping domes to spend the night in.
Image credit: @umeaglam.kundasang
We're no strangers to glamping in the city, but at Umea Glam Kundasang, you'll be livin' the life in a tent perched atop a hill at the foot of Mount Kinabalu, surrounded by nature. 

Image adapted from: @umeaglam.kundasang, @umeaglam.kundasang
From RM250/night (~S$80), each of these domes comfortably accommodates 4 adults. If you get up early enough, chope a spot at the communal balcony to soak in the sunrise and a dose of Vitamin D. 

The communal balcony.
Image credit: @umeaglam.kundasang
Each room has an outdoor balcony pantry so you can whip up your own meals. There's also a grill station there for when the gang wants to have a BBQ dinner instead. Alternatively, take a walk down the road where you'll find restaurants serving halal fare. 
Price: RM250/night (~S$80) for 4 pax
Address: Jalan Golf Course Mesilou, 89308 Kundasang, Sabah, Malaysia
Telephone: 088-886 005
---
Escape the CBD hustle at Sabah's countryside
---

Of course, avid adventurers can tackle a climb up the iconic Mount Kinabalu.
Image credit: @jajalasangat_
The countryside of Sabah is a stark contrast to Singapore's concrete jungle. They've got unreal sights and attractions to explore which are exclusive to the region's unique and expansive landscape.
Animal lovers, be sure to include a river cruise along the 560km-long Kinabatangan River in your itinerary. Heading here during dawn or dusk gives you the best chance to spot local wildlife such as elephants, Proboscis monkeys, orangutans, hornbills, and even crocodiles in their natural element. You can book a 4D3N Sepilok Wildlife Tour (from S$426.25) to conquer the majestic river. 

Spot native wildlife while cruising down River Kinabatangan.
Image adapted from: @borneoecotours, @lynneoutloud
The region of Rundum is steeped in history where you'll be able to join in on heritage tours and meet the Murut, an indigenous tribe, at the Murut Cultural Centre. On the drive up to the cultural centre, stop by Yit Foh Coffee Park to get a caffeine boost, and a photo under the pastel brollies for Instagram while you're at it.

At Rundum, meet the Murut people or get a cuppa at Yit Foh Coffee Park.
Image adapted from: @traciainthewild, @kit_xiu
To find out more about travelling to Sabah and how to join in on activities like stargazing and scuba diving to an underwater post office, you'll want to mark your calendar for 22nd-28th April 2022 and attend the Travel Malaysia Digital Fair. 
Pop by the booth for Sabah where you'll find travel packages at discounted rates, you might even score yourself a chance to win a 3D2N stay in Kota Kinabalu. You can check out more details on the travel fair on Sabah Tourism Board's Facebook page. 
Whether you're planning for an upcoming grad trip with your mates or looking to tick items off the bucket list, Sabah is one of those fuss-free and economical destinations to check out this year. 
---
This post was brought to you by the Sabah Tourism Board.
Cover image adapted from: @__s.t.a.n.l.e.y__, @umeaglam.kundasang, @jh.li_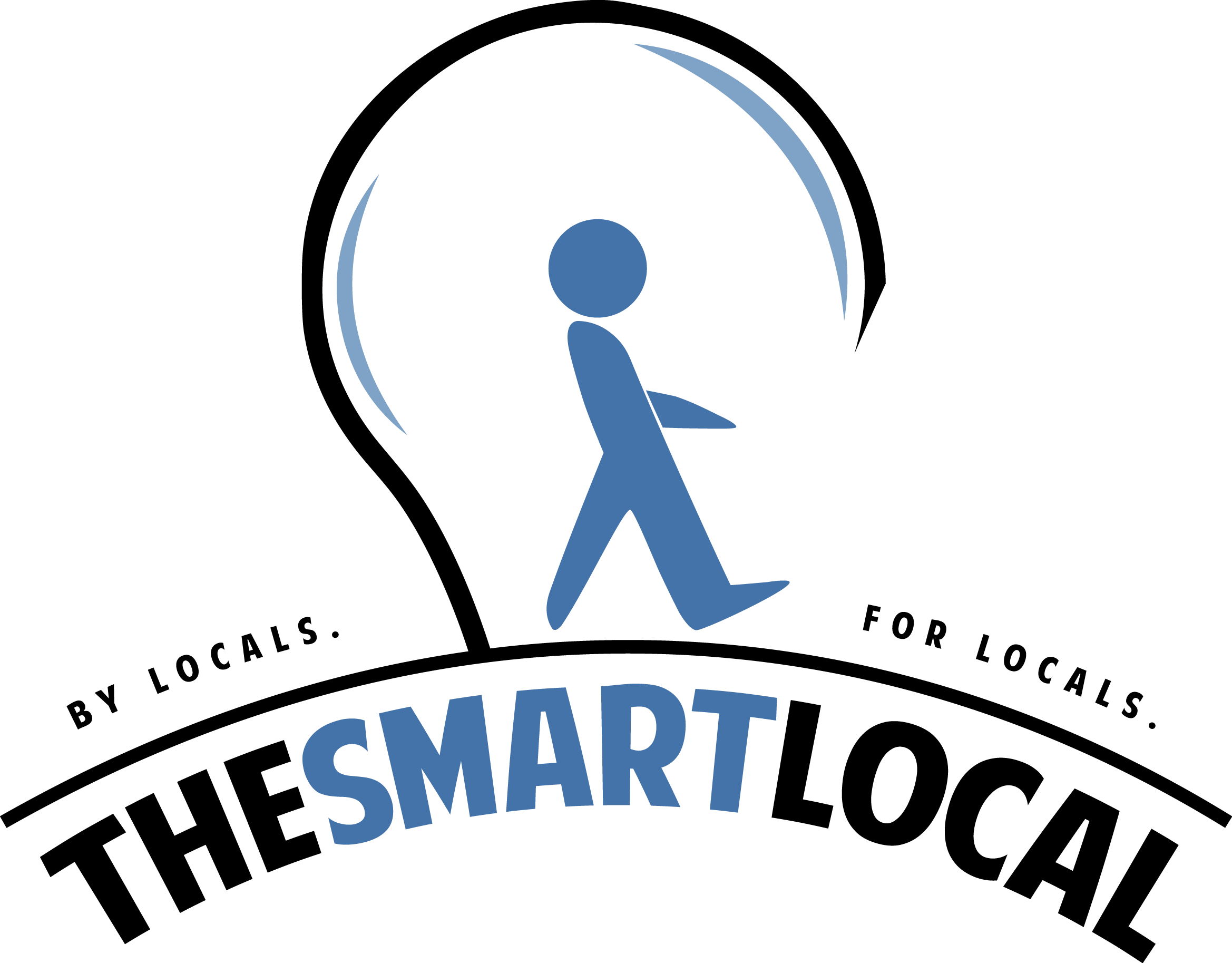 Drop us your email so you won't miss the latest news.