Day trips from Melbourne
---
It's been more than 2 years since we've picked up our passports, puzzled over exchange rates and inhaled the sweet air of faraway lands. And if you're anything like me, the resurgence of travel demands a trip peppered with vast landscapes, outdoor adventures and long and winding road trips.
Needless to say, Australia checks all those boxes. And with airlines resuming flights to the Land Down Under, of course we had to hop aboard. For those itching for an adventure, here are 11 day trips from Melbourne to revitalise any travel-deprived soul. 
P.S. We've included a promo code you can use on your next Aussie trip below. 
---
1. Go on a 4.2km hike at Grampians National Park
---
Ask any local and they'll tell you that you simply can't miss out on the myriad of scenic hikes near Melbourne. There are plenty of gorgeous mountain ranges dotting the region of Victoria but if you just had to pick one, the Grampians simply can't be missed. 
Located a 3-hour drive away from Melbourne city centre, the serene mountain range is home to hiking paths that can take anywhere from a couple of hours to a whopping 13 days to complete. 
The Pinnacle – a 4.2km return route – takes trekkers up to a peak that overlooks the flat plains around. You'll only be 720m above sea level, but the views? Chef's kiss – or Top of the World, as The Carpenters would put it.
Swimming isn't recommended here but you can dip your toes in the water to cool down during the hike, or have a picnic near the base of the falls.
Don't stop there – the majestic MacKenzie Falls lies in the vicinity with a breezy 2km return hike that'll take most folks less than an hour for a round trip. 
Both The Pinnacle and MacKenzie Falls trails can easily be completed within a day – that's coming from us, with very underutilised quads. No worries even if you haven't got a driver's licence to your name as there are organised day trips from Melbourne that you can sign up for, complete with a driver cum hiking guide.
Distance from Melbourne: 3-hour drive
Book a Grampians Hiking Day Tour. 
---
2. Ride on a vintage wood-fired cruise along the Murray River
---

Image credit: @murrayriverevents
Paddle streamers are becoming an increasingly rare sight these days and it's such a pity, since they're a gem from the past that look nothing short of cool. Drive 2.5 hours north of Melbourne to find the rustic and incredibly aesthetic Murray River Paddlesteamer Cruise. 

Image credit: Klook
These steam-powered vehicles are powered by restored 1906 engines and fuelled by wood, making it the only of its kind in the world. Enjoy a sightseeing tour of the river, or top-up for a 3-course lunch on-board. The best part? You have a chance to be the captain of the ship and steer the boat down the river – all you have to do is ask the skipper.
Price: From S$11.69/child and S$26.29/adult. Kids under 3 years old ride for free.
Address: 57 Murray Esplanade, Echuca Victoria 3564, Australia.
The boat departs from Riverboat Dock, Watson Street
Opening hours: 9.30am-5pm, Daily. View the departure timings of the Murray 1-Hour River Cruise.
Telephone: +61 3 5482 5244
Distance from Melbourne: 2-hour 45-minute drive
Book a Murray River Paddlesteamer Cruise ride.
---
3. Take a dip in an "onsen" with 10,000-year-old geothermal water
---

Image credit: @withchaar
Hot springs may not be the first thing that comes to mind when one says "Australia" but boy, can Mornington Peninsula Hot Springs change your mind. Soak in geothermal water channelled from 637m underground, that's said to be over 10,000 years old and uber-rich in minerals. These are said to detox the body and take you one step closer towards baby-smooth skin.

Image credit: @ms.sanj
Not to mention, the hot spring overlooks a stunning view – but if you're with boo in their mixed-gendered baths, the correct remark would of course be: "you are the view". To amp up the romance factor, the facility also has nighttime sessions where you can stargaze from the onsen pools.
For a fuss-free day trip, sign up for a day trip with Klook to visit the hot springs, Murray's Lookout at Arthurs Seat and the iconic bathing boxes of Mornington Peninsula.

Mornington Peninsula's bathing boxes.
Mornington Peninsula Hot Springs
Address: 140 Springs Lane, Fingal Victoria 3939, Australia
Opening hours: 5am-11pm, Daily for Bath House bathing.
Telephone: +61 359508777
Distance from Melbourne: 1-hour 15-minute drive
Book a Mornington Peninsula Hot Springs and Bathing Boxes Day Tour.
---
4. Enjoy an escapade to a chocolaterie & spacious villa
---
The Great Ocean Road has plenty in store and even if you've completed the iconic route before, you can always discover something new. Families, consider a killer chocolaterie visit and villa stay combo for a road trip that folks of all ages would enjoy. 

Image credit: @the_barefoot_nurse
The Great Ocean Road Chocolaterie & Ice Creamery is a scene out of Charlie and the Chocolate Factory. Expect candy galore with giant 1m-long chocolate bars, freshly-made ice cream and even a glass-walled factory you can peer into to see the magic that goes on behind the scenes.
End the day at Port Campbell's Southern Ocean Villas for a relaxing night's stay or two. Oz may be best known for their campgrounds and campervan parks but they deserve some recognition for their stunning villas too. 
Cosy 2 and 3-bedroom villas are available, complete with washing machines, dryers, a full-fledged kitchen and spacious living room area for some family time before calling it a night.
Great Ocean Road Chocolaterie & Ice Creamery
Entry: Free
Address: 1200 Great Ocean Road, Bellbrae Victoria 3228, Australia
Opening hours: 9am-5pm, Daily
Telephone: +61 3 5263 1588
Distance from Melbourne: 1-hour 20-minute drive
Great Ocean Road Chocolaterie & Ice Creamery website 
Southern Ocean Villas
Rates: From S$257.34/night
Address: 2-6 McCue Street, Port Campbell Victoria 3269, Australia
Distance from Melbourne: 2-4-hour drive, depending on the route taken
Book a stay at the Southern Ocean Villas.
---
5. Take a scenic railway ride through the Dandenong Ranges
---

Image credit: @semixposed
We stan our MRT system. Still, there's something fascinating about embarking on a ride on an old-school steam-powered railway. Possibly one of the most aesthetic train rides around, the Puffing Billy Railway is a 1900s vintage locomotive that takes riders through a scenic ride along the Dandenong Ranges. 

Image credit: @bee.wac
Dangle your legs out of the window and listen to the chugging engine as you traverse truss bridges and weave through valleys and forests. There are no walk-in slots available and tickets tend to be sold out fast so be sure to book your ride in advance to secure a seat.
Price: From S$36.89/adult, S$19.99/child
Address: 1 Old Monbulk Road, Belgrave Victoria 3160, Australia
Opening hours: View the Puffing Billy Railway Steam Train's timetable.
Telephone: +61 3 9757 0700
Distance from Melbourne: 1-hour drive
Book a Puffing Billy Railway Steam Train ticket.
---
6. Sip on over 100 flavours of craft beer at Apollo Bay
---

Image credit: Visit Melbourne
It's not just wine that the Aussies are known for – there's always something brewing in the beer scene as well. As they always say, the best beer comes straight from the tap, so swing by the Great Ocean Road Brewhouse to try out more flavours of craft beer you can count. There are more than a hundred to choose from.

Image credit: Great Ocean Road Brewhouse
The restro-bar also has Aussie wine and food such as fish and chips to indulge in. It's no surprise that locals favour that area and often even bring along their dogs to enjoy an afternoon drink in their dog-friendly beer garden.
Address: 29/35 Great Ocean Road, Apollo Bay Victoria 3233, Australia
Opening hours: Sun-Thu 11am-11pm | Fri-Sat 11am-1am
Telephone: +61 3 5237 6240
Distance from Melbourne: 2.5-hour drive
Great Ocean Road Brewhouse website
---
7. Skydive at The Great Ocean Road
---

Image credit: Sam Bish via @skydive12apostles
A land of extremities, Australia has endless adventurous activities for thrillseekers to try. If you haven't already, bite the bullet and check skydiving off your bucket list on your next visit. You won't be leaping off 15,000ft over any ordinary landscape – at the 12 Apostles Tandem Skydive, experience the free fall above some of the country's most iconic landmarks.

Image credit: @skydive12apostles
Feel your heart lurch for a second before experiencing zero G in a 60-second fall. There'll be plenty of time for you to soak in the scenery with 5-7 minutes of gliding among fluffy clouds before you return to the ground.
12 Apostles.
On your way to the skydive, you'll be driving along the Great Ocean Road – so make the most out of the journey and stop by some of its key attractions. These include Loch Ard Gorge, 12 Apostles and Gibsons Steps – all of which you can spot from the sky as you hurtle towards the ground later on.
Gibson's Steps.
Pro tip: Plan your skydiving experience at the start of your trip so you can easily reschedule it if issues like bad weather arise.
12 Apostles Tandem Skydive
Price: From S$335.10
Address: Great Ocean Road Airport, Great Ocean Road, Peterborough Victoria 3270, Australia
Opening hours: 9am-6pm, Daily. Advance booking is required.
Telephone: +61 422 041 341
Distance from Melbourne: 3-hour drive
Book a 12 Apostles Tandem Skydive.
---
8. Explore the rainforest on a 30m-high treetop walk & zipline 
---

Climb up a 47m-tall spiral tower.
Image credit: @otwayflyvictoria
The Great Otway National Park is a feature of a huge expanse of natural habitats stretching from the shores of the Great Ocean Road, all the way to the hinterlands. Nature lovers, you'll be remiss if you forgo a visit to their adventure hub, Otway Fly. 

Image credit: @carrole14
If you love the MacRitchie Treetop Walk, the 30m-high and 1.9km-long Rainforest and Treetop Walk are bound to be a highlight of your trip. Walk through various strata of the forest and head up to the canopy layer where you can peer down to spot wildlife and native plants from up above.

Image credit: @deesamasoni84
2.5-hour-long zipline tours coupled with obstacle courses are also on the table, for those up for extra thrill. 
Like many of Aussie's best attractions, Otway Fly lies quite literally in the middle of nowhere so getting a car is always a good idea if you want to unlock the region's best finds. On Klook, book cars of all shapes and sizes from compact 5-seaters (from S$114.10/day) to massive 8-seater vans (from S$145.25/day). We went for the mega-sized Hyundai Imax for plenty of legroom and luggage space.
Rates (Treetop Walk): From S$19.85/child and S$23.99/adult
Rates: (Zipline): From AU$76.50(~S$77.90)/child and AU$108.00(~S$110)/adult
Address: 360 Phillips Track Beech Forest, Weeaproinah Victoria 3237, Australia
Opening hours: 10am-5pm, Daily. Last admission at 3.30pm.
Distance from Melbourne: 2.5-hour drive
Book an Otway Fly Treetops Walk ticket.
---
9. Find the oldest surviving lighthouse on mainland Australia 
---
Think Raffles Marina Lighthouse but with never-ending vistas of the ocean, and you'll get Cape Otway Lightstation, the oldest surviving lighthouse on the Aussie mainland. Perched at the edge of a cliff, this towering white beacon was built in 1848. Where most old lighthouses would be closed to the public, this one is well-maintained enough for the public to visit till today.
Feel like a 19th Century lighthouse keeper as you climb up steep steps to get to the top of the structure, and take in the 360-degree views of the surrounding cape. On a self-guided tour, also check out the telegraph station, WWII radar bunker and cafe nearby.
If you can't bear to leave, stay at the lightkeeper's cottage-turned-B&B (from S$262.49/night) for an overnight experience. Bookings are only available until June 2022. 
Admission: AU$7.50(~S$7.60)/child, AU$19.50(~S$​​19.90)/adult, AU$49.50(~S$50.40)/family of 2 adults and 2 children. Free for preschoolers.
Address: Otway, Lighthouse Road, Cape Otway Victoria 3233, Australia
Opening hours: Fri-Tue 10am-5pm. Last entry at 4.30pm. (Closed on Wednesdays and Thursdays)
Telephone: +61 3 5237 9240
Distance from Melbourne: 3-hour drive
Cape Otway Lightstation website 
---
10. Snorkel and swim with dolphins & seals
---

Image credit: Klook
Australia isn't just about quokkas and kangaroos – dolphins and seals are among the cutest marine animals you can find there as well. Just off the coast of Sorrento is your opportunity to get up close to the friendly creatures.

Image credit: @_dolphinswims
Strap on your GoPros, channel your inner Ariel and hop on into the crystal-clear waters of Port Phillip Bay where you can spot Bottlenose Dolphins swimming alongside your boat and Australian Fur Seals sunbathing near the shores. 
While sightings aren't guaranteed, the tour operators often call to reschedule if bad weather could affect your chances of spotting the animals.

Image credit: Klook
Price: S$63.09/pax
Address: Sorrento Pier, Esplanade, Sorrento Victoria 3943, Australia
Distance from Melbourne: 1.5-hour drive
Book a Dolphin, Seal Swim and Sightseeing Experience.
---
11. Catch the sunrise from a hot air balloon
---

Image credit: @mandy.ryan.777
The wee hours of mornings are the perfect time for many of us to be laying in bed. That is, unless you're on a holiday in Australia, where their gorgeous sunrises are to die for and every morning slept in is a visual treat wasted. 

Image credit: @hotairballoons_geelong
Get a bird's eye view of the break of dawn from a hot air balloon ride in Geelong, a town 1 hour away from Melbourne. Watch as the sky brightens in a myriad of beautiful hues, illuminating vast landscapes underneath your feet. Depending on the wind direction, riders will be able to look over the waterfront of Bellarine Peninsula or the rolling Barrabool Hills.
After the ride, explore the town's unique attractions like the Geelong Gaol Museum and National Wool Museum. 
Address: 10-14 Eastern Beach Road, Geelong Victoria 3220, Australia
Meeting time: 4.30am-6.30pm, depending on the season
Distance from Melbourne: 1-hour drive
Book a Geelong Hot Air Balloon Flight.
---
Enjoy your next escapade to Melbourne, Australia with Klook
---
We can all agree that travelling is the number one leisure activity – after all, what better way is there to spend those precious ALs? But putting together the perfect itinerary requires extensive work, and unexpected turns of events during the trip are often a given. 
The good news is that there are ways to reduce hiccups along the way, and booking our activities on Klook for this trip made everything a breeze. Many of Australia's popular activities, alongside accommodation, discounted transport options and WiFi rental can be booked on the platform, so all your reservations can be easily consolidated into one nifty app.
On select activities, free cancellation and instant confirmation features are also available – and clearly labelled – so it's easy to switch up your travel itinerary anytime as well. To top it all off, all the activities we booked used e-vouchers – meaning no clunky folders of printed documents to lug around. 
As a cherry on top, travel insurance and pre-departure ART and PCR tests can also be booked on the platform. There are on-site, mobile and even tele-consult options for you to take your required swab tests almost anywhere – regardless of whether you're in your B&B or at the airport. 
Before placing your bookings, save a cool S$20 off your receipt with a minimum spend of S$150 on all Australia activities from now till 31st May 2022. All you need to do is key in the promo code <YOURSTOEXPLORE> or redeem the voucher on Klook's website below. 
You can also get 10% off car rentals in Australia with the code <SGCARAU20>, capped at S$50, with minimum spend of S$200.
So hey, travelling during this period can be trickier than usual, but it doesn't have to be difficult or expensive if you know the right tips. 
---
This post was brought to you by Klook.
Photography by Clement Sim.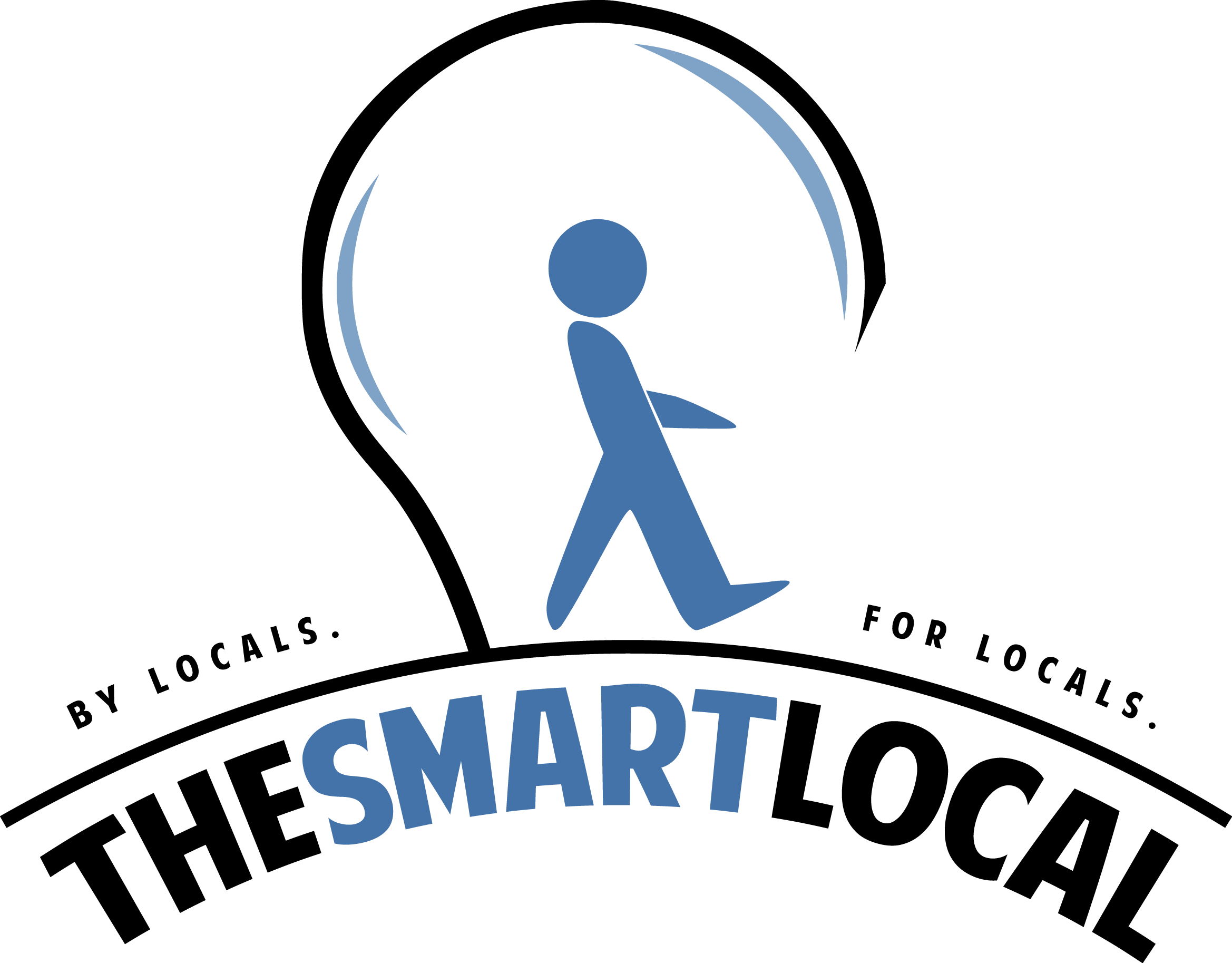 Drop us your email so you won't miss the latest news.