---
Ramadan bazaars & pasar malams 2022
---
Many of us have fond memories of visiting pasar malams, be it indulging in a classic Ramly burger at a neighbourhood pop-up or going on carousel rides at the iconic Uncle Ringo night markets. Together with newer hipster food spots that have been plastered all over IG, we can now revisit such moments at these 2022 Ramadan bazaars and pasar malams in Singapore, taking place at various locations across the island.
We've sorted them based on region, so you know which are near enough for a quick visit, and which far-flung hot spots are worth travelling to.
For more articles to get you ready for Ramadan:
---
– Central –
---
– Ramadan bazaars –
---
1. Walk Through Souq – Light show & 3 food zones
---

Image credit: One Kampong Glam
Haji Lane and Arab Street won't be the only cool spots to drop by in Kampong Glam. Joining the list this Ramadan season is Walk Through Souq, which takes place right in front of the famous Sultan Mosque from now till 1st May 2022.
The "Light of Gelam" show is part of the line-up, where artistic projections of iconic local motifs – like our very own Vanda Miss Joaquim – will be shone onto the mosque's facade. 
With 3 food zones stretching throughout the entire street, be ready to indulge in street food galore during your time here. Some must-haves in your spread include deep fried popiah by Kinglicious Popiah, as well as philly cheesesteaks from Meat My Meat.
Date: Now till 1st May 2022
Address: Kandahar Street, Singapore 198833
Opening hours: 3pm-11pm, Daily
---
2. Bazaar Box at Eatbox – Unique pop-up booths at Tekka Place
---

Image adapted from: @salaimeatdrop, @terangbulansg
Thanks to Eatbox by Artbox – a permanent F&B spin-off of the seasonal Artbox pop-ups – we no longer have to be on tenterhooks for the next bazaar market in town.
From now till 30th April 2022, Artbox will be holding Bazaar Box, a Ramadan-special event held in the Eatbox space. You'll be able to dig into dishes like SALAI by MeatDrop's pulled Wagyu beef burger and sweet murtabak from Terang Bulan.

Image adapted from: @stoneedge.sg, @vixistyle
Food aside, there are many unique retail pop-ups with one-of-a-kind products, like handcrafted stonescapes from Stonedge, as well as iconographic drawstring bags from VIXI Style fashioned after Mahjong tiles.
Date: Now till 30th April 2022
Address: 2 Serangoon Road, #01-55 to 59 Tekka Place Annex Building, Singapore 218227
Opening hours: Fri-Sun 12pm-10pm (Closed from Mondays to Thursdays)
---
3. The Straits Teppanyaki – SG's first rooftop Ramadan bazaar
---

The rooftop bar will be converted into a mini bazaar space.
Image credit: @fahkinelectricsg
If the crowds down at Walk Through Souq aren't your thing, you can have a quieter affair at a rooftop bazaar located on the second floor of popular halal restaurant – The Straits Teppanyaki. It's also located in the Kampong Glam vicinity from now till 1st May 2022.
You'll get to enjoy the cool evening breeze while browsing through racks of baju karung and other clothing from boutique stores like Natalie La Bella. You can also pick up some housewarming gifts like patterned glass flower vases at La's Fleur Home Decor, or premium skincare products from Noir.
Date: Now till 1st May 2022
Address: 16 Bussorah Street, Singapore 199437
Opening hours: 3pm-11pm, Daily
The Straits Teppanyaki website
---
– Pasar malams –
---
4. Ang Mo Kio Pasar Malam – Cheap accessories & furniture
---

Image adapted from: MSNews
Uniqlo's first heartland outlet isn't the only new spot that AMK folks can get hyped up about. From now till 2nd May 2022, the neighbourhood will also be home to the Ang Mo Kio Pasar Malam.
While street food classics like sweet potato balls and sugarcane juice are a given, there will also be a range of cheap accessories and furniture for you to check out. Think knick-knacks like keychains and handphone cases, plus potted plants and wooden furniture that can snazz up your living room.
Date: Now till 2nd May 2022
Address: Ang Mo Kio Avenue 6, Ang Mo Kio Town Centre, Singapore 560712
---
5. Tanjong Pagar Plaza – Held at popular hawker centre in CBD
---
Mark your calendars, as CBD hawker spot Tanjong Pagar Plaza is set to have its own pasar malam during the month of May. It'll be held within the market and food centre, so CBD workers can grab a snack or two to bring back to the office for a post-lunchtime treat.
Even if you don't work around the area, the convenient location is just 4 minutes from Tanjong Pagar MRT on foot.
Date: 9th-13th May, 16th-20th May & 23rd-27th May 2022
Address: Tanjong Pagar Plaza, Level 1, Singapore 082001
---
– North –
---
– Ramadan bazaars –
---
6. BazaRia Marsiling – Carnival games for Northies
---

Image credit: Zaqy Mohamad
Northies can have their share of carnival fun at BazaRia Marsiling, which will be taking place from now till 2nd May 2022 right outside Woodlands MRT.
Besides feasting on good ol' snacks and drinks like the original prawn vadai and Thai milk tea, there'll also be carnival games where players young and old can try to win adorable prizes.
Date: Now till 2nd May 2022
Address: 30 Woodlands Avenue, Woodlands MRT Exit 3, Singapore 738343
Opening hours: 10am-10pm, Daily
---
7. Bazar Untuk Rayat – Food trucks with burgers & mocktails
---

Image credit: Woodlands Community
Woodlands Checkpoint may be packed with throngs of travellers eager to head towards JB, but that isn't the only happening spot in the neighbourhood.
Bazar Untuk Rayat is taking place at Woodlands from now till 1st May 2022, and the many snacks are available for your pre-trip purchase lest you need some small munchies during your trip across the causeway.

Image credit: Mariam Jaafar
Bazar Untuk Rayat goes beyond your typical pasar malam food offerings – enter food trucks, a rare novelty in SG that'll be available at this bazaar. You can grab a yummy burger there, and complement it with a mocktail to spice things up. 
Date: Now till 1st May 2022
Address: 677 Woodlands Avenue 6, Woodlands Sports Pavilion, Singapore 730677
Opening hours: 10am-10pm, Daily
---
– Pasar malams –
---
8. Punggol MRT Pasar Malam – Uncle Ringo rides for the kiddos
---

Image adapted from: TLK Events and Lighting, TLK Events and Lighting
Residents in the area always look forward to Punggol MRT Pasar Malam as an ideal spot for family outings. There'll be rides from Uncle Ringo, where your lil rascals can frolic about with bumper cars, carousels, water play zones and other rides and attractions on site. 

Image adapted from: TLK Events and Lighting, TLK Events and Lighting
That's not to say that grownups will be missing out. The food selection at this pasar malam is one which even proper foodies should look out for. Think donut burgers, choco cheese bananas and fire beef cubes that are as good as the ones at Taiwan's Shilin Night Market.
Note: The event organiser has announced that the pasar malam has been postponed till further notice, but stay tuned to their page for further updates.
Date: To be confirmed
Address: 70 Punggol Central, Punggol MRT Station and Bus Interchange, Singapore 828868

---
9. Sengkang MRT Pasar Malam – Running from June to July
---
North-East Line homies can look forward to another pasar malam down at Sengkang MRT, which will be taking place between 18th June to 3rd July 2022. Besides food stalls, prepare to have a go at their claw machine games, which are likely to return as per the pasar malam's 2019 edition. 
Date: 18th June – 3rd July 2022
Address: 5 Sengkang Square, outside Sengkang MRT Station, Singapore 545062
Opening hours: To be confirmed
---
– East –
---
– Ramadan bazaars –
---
10. Geylang Serai Ramadan Bazaar – Biggest in town
---

Image credit: Eatbook
And now, for the talk of the town. Ever since its reopening, many have travelled across the country to visit the long-awaited Geylang Serai Ramadan Bazaar.
Sure enough, the 2022 edition is totally worth it as many popular stalls have returned, such as Foodtitude which serves Chili Crab "Praffles" ($15.90) – AKA prata waffles – and T Bob's Corner and their juicy XL steaks and ribs from just $10.
Shophaholics can look forward to many diverse retail offerings at this bazaar. Keep a lookout for unique home decor items such as patterned textiles and plaques engraved with Islamic art. Traditional costumes are also available, and you can even get a quick henna tattoo to commemorate your visit.
Date: Now till 2nd May 2022
Address: 1 Geylang Serai, Singapore 402001
Opening hours: 1pm-11pm, Daily
---
11. Mega Raya Showcase – Indoor bazaar at KINEX
---

Image adapted from: @megaxpress, @halalmarketonline.sg
Should you need some aircon, an indoor bazaar that's close enough from Geylang Serai to duck over to is the Mega Raya Showcase at KINEX. Not only are there lots of snacks you can bring home for the fam, there are also many stalls selling clothes and accessories from brands like Nara Dsign and Pretty Loved.
Date: Now till 2nd May 2022
Address: 11 Tanjong Katong Road, KINEX Mall, Singapore 437137
Opening hours: 11am-10pm, Daily
---
12. Maqayla – Mini bazaar with local baked goods
---

Dough & Batter's mini bombolonis and Maqayla's pineapple tarts
Image adapted from: @dough.and.batter, @maqayla
Instead of going to the same old cafes or bakeries, satisfy your sweet tooth at Maqayla, a popular clothes boutique store that will be hosting its own mini bazaar selling local baked goods from now till 1st May 2022. You'll get to savour their homemade tarts and cakes, as well as goodies from other home bakers such as Dough & Batter.
Date: Now till 1st May 2022
Address: 430 Upper Changi Road, #01-107/108 East Village, Singapore 486936
Opening hours: Mon-Fri 11am-6pm | Sat-Sun 12pm-6pm
---
– Pasar malams –
---
13. Bedok Pasar Malam – Fried ice cream & "shark's fin" soup
---
Easties have one more thing to flex about: getting the Bedok Pasar Malam situated conveniently in the 'hood, just nearby Heartbeat@Bedok. It's about an 8-minute walk from Bedok MRT, making it a worthwhile visit even for non-Easties visiting the area. 
From now till 2nd May 2022, expect unique snacks which you might struggle to find elsewhere, such as fried ice cream and imitation shark's fin soup. 
Date: Now till 2nd May 2022
Address: 212 Bedok North Street, Singapore 460212
---
14. Tampines MRT & Blk 826  – Classic edition with food variety
---

Image credit: Eatbook
Residents at Tampines will get twice the fun these coming months, with pasar malams opening at Tampines MRT and Tampines Blk 826. From now till 16th June 2022, Tampines folks can get their fill of muah chee and other snacks – perhaps even just downstairs from their house. 
Tampines MRT
Date: Now till 8th May 2022
Address: 20 Tampines Central 1, Tampines MRT Station, Singapore 529538
Tampines Blk 826
Date: 28th May-16th June 2022
Address: 826 Tampines Street 1, Singapore 520826
---
-West-
---
– Ramadan bazaars –
---
15. Mini Ramadan Bazaar – Indoor bazaar at Turf City
---

Image credit: HAO Halal Hub
While PasarBella is first to come to mind when Turf City is mentioned, another small marketplace that you can now check out is the Mini Ramadan Bazaar at Paradiso by HAO. Open from now till 1st May 2022, the pop-up will be selling special dishes exclusive to the Ramadan season.

Image credit: HAO Halal Hub, @jomlekor
Keep an eye out for Deng Deng Guo, whipping up Dengdeng burgers from $4. You and your friends can also get a keropok bowl ($6.90) from Jom Lekor to share, which comes with sauces such as Samyang, Nutella and Cheese Mayo. 
Date: Now till 1st May 2022
Address: 200 Turf Club Road, The Grandstand, Singapore 287794
Opening hours: Mon-Fri 3pm-10pm | Sat-Sun 1pm-10pm 
---
– Pasar malams –
---
16. Clementi Central Blk 449 – Street carnival games
---

Image credit: Wayne Weng Lam
Just a short walk away from the popular Clementi 448 Market sits a neighbourhood pasar malam held at Clementi Central Blk 449 from now till 3rd May 2022.
Though there are not many food stalls here, there are many booths with street carnival games that will be a hit for both kiddos and adults. You can try a hand at the mini shooting games and, if you're lucky, snag a freebie or two to bring home. 
Date: Now till 3rd May 2022
Address: 449 Clementi Avenue 3, Singapore 120449
---
Visit these Ramadan bazaars & pasar malams in 2022
---
Digging into yummy street food while strolling amidst a bustling crowd is truly a vibe, one that we've been sorely missing for the past 2 years.
Good news is that after a long Covid hiatus, Ramadan bazaars and pasar malams are finally back all around SG – whether it's a large-scale event buzzing with activities, or a cosier neighbourhood affair where you can go on a no-frills street food hunt.
Plus, there are carnival games around which will be a hit not just with children, but for couples looking for fun date ideas.
Check out these nightlife spots and travel destinations we can finally visit as well:
---
Cover image adapted from: One Kampong Glam, HAO Halal Hub, Mariam Jaafar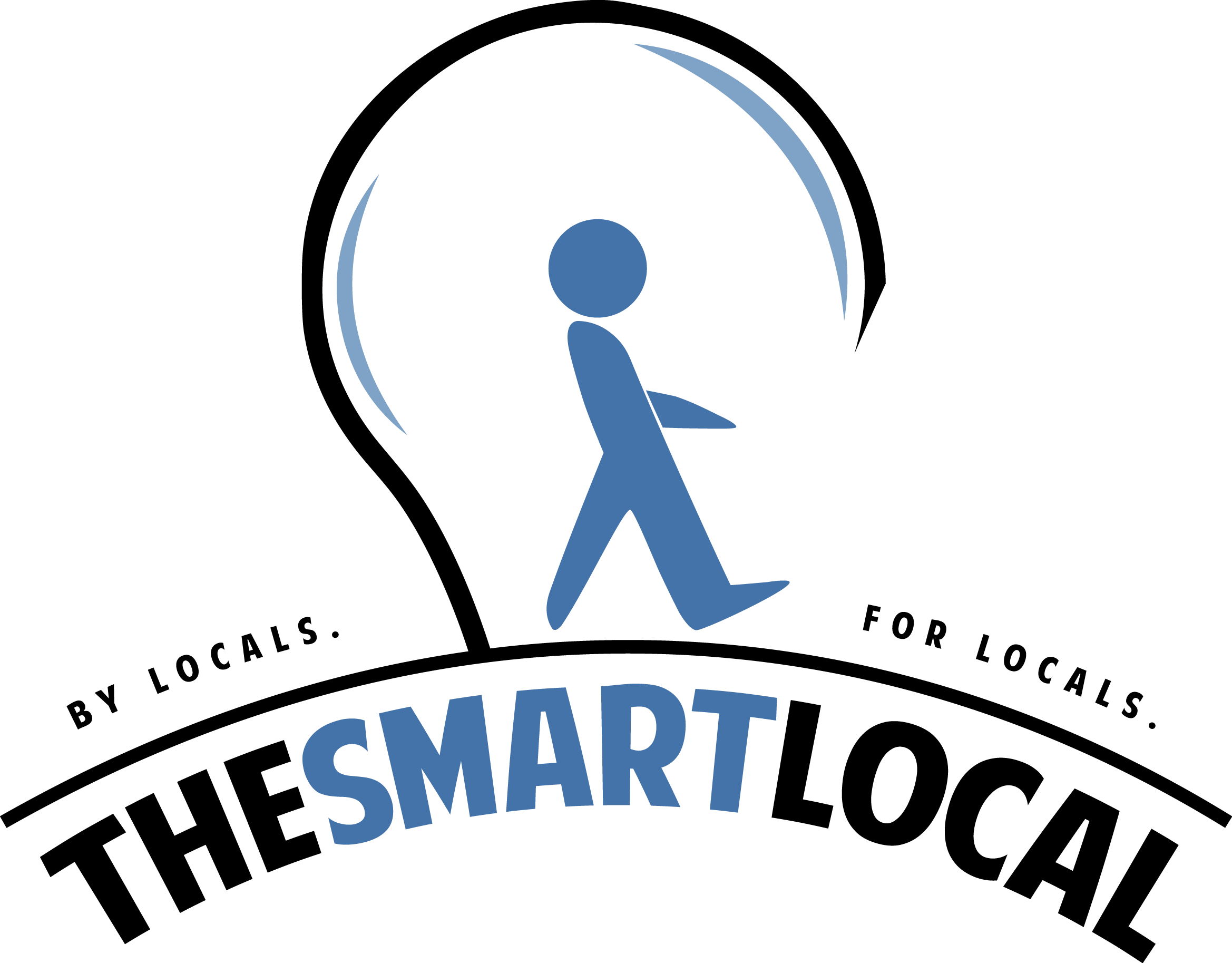 Drop us your email so you won't miss the latest news.