Geylang Serai Bazaar 2022
---
Whenever Hari Raya Puasa rolls around the corner, Singaporeans look forward to one thing: the annual Ramadan bazaar. Good news for us – the Geylang Serai Ramadan Bazaar has finally returned as a physical event since going digital in 2020.
Albeit sized down, we're still psyched. This year, the Geylang Serai Hari Raya Shopping Experience (GSHRSE) is shifting its focus to retail instead, with 8 halal food stalls and 32 shopping stalls. Here's our guide to what you can expect at this year's bazaar.
More articles for Hari Raya Puasa:
---
– Shopping – 
---
The bazaar is sectioned into 2 zones – Zone 1, with just retail booths; and Zone 2, where both shopping and food stalls are located. Most stalls here gladly accept cashless payments so you won't have to scramble for cash. 
---
Shop for your Raya fit – Traditional clothes & sandals
---

We visited the bazaar on a Monday afternoon but it wasn't as empty as we thought, so plan your visit well if you'd like to avoid the crowd.
The bazaar takes on a "Fairy Tale Blossom Garden" theme, featuring pretty floral decor and fairy lights all around. From children's clothes to traditional sandals, there are fashion stalls for the whole family to find Hari Raya outfits. 
The fellas can head over to A09 at Zone 1 where Gusto has set up shop. The store sells customary Baju Melayu sets (from $55). There are also kurtas, which are collarless tops that you can get at $25.

The vendors' warm welcomes exuded a kampung spirit that we've sorely missed over the last few years.
Men can also pick out sampings from Songkok Kamil at Zone 2, which is a "wrap skirt" that's part of traditional Malay garb. 
Ladies can look to Rayaan Couture at Zone 2 for abayas and kaftans. These are loose robes and dresses that usually sport bejewelled embroidery and embellishments for a classy look. 
If you're looking to switch up the look of your tudung (headscarves), there's also a variety of fabrics that can be found at A14 and A20 in Zone 1.
Truffles & Cookie (A01, Zone 1) specialises in kids' and women's clothing. Their pop-up store features tops and bottoms in colourful prints that are perfect for celebrating the new year. Plus, the material isn't too thick so you'll be able to stay comfy while going visiting in SG's weather. 
Head over to Zone 2 for footwear, where vendors have adopted the old-fashioned way of peddling by laying out a variety of capal (sandals) on the floor. 
---
Doll up with accessories & henna art from $10
---
Once famed for its medicinal properties, henna is commonly seen today as decorative body art, much like temporary tattoos. If you'd like to zhuzh yourself up for Raya, head over to A14 in Zone 1 where you can choose your preferred design and get "inked" from just $10.

After picking out your Raya outfits, jazz it up with some bling like brooches and bangles. 
---
Snap IG pics at a fairy tale carriage
---
Taking centre stage of Zone 1 is a carriage lined with fairy lights, keeping in step with the bazaar's whimsical theme. Grab a willing friend to be your photographer and strike your best pose with the carriage.

Pro tip: Focus the camera on your friend and the fairy lights will have a bokeh effect. 
---
Stock up on snacks like kueh bangkit & butter cookies
---
Any festive occasion is a legitimate reason to feast on snacks. Prep the crib for guests with jars full of tarts and cookies from $15 at the snack stores located in both zones. But whether you're celebrating Hari Raya or not, it wouldn't hurt to stock up on some munchies to have while working from home.
Some shopping booths also have green packets on sale for those preparing their duit raya. As with CNY angbaos, these money packets have taken on a modern look to keep up with the times.
---
Decorate your home with textiles & Islamic art pieces
---
While you're shopping around Zone 1, check out stall A06 and their array of textiles like pillowcases and fabrics, from which you can fashion your own clothes. They've also got matching tissue box covers and cushion cases to tie the look of your living room together.
In the middle of Zone 2's shopping area is a booth selling Islamic art. The vendor shared with us that these plaques are engraved with text from the Quran. For those who are unfamiliar with the language, the vendor will kindly translate the inscriptions for you. 
---
– Food –
---

Image credit: Eatbook
If you're just here for food, you'll be able to find all 8 food stalls at the end of Zone 2, in Food Paradise. It's a given that Ramly burgers will make an appearance, as well as kebabs and vadai. 
While the consumption of food and drinks isn't allowed within the bazaar's premises, you can exit Zone 2 and make your way towards Wisma Geylang Serai. Turn left before the community centre's main atrium and you'll find benches where you can enjoy your food haul.
Here are some stalls to get some grub from: 
---
Fooditude – Truffle Cheese & Chilli Crab "Praffles"
---

Chilli Crab Praffle ($15.90).
Fooditude was a hit at 2019's bazaar, so it's no surprise we're seeing them again this year with their signature "Praffles" – AKA the combination of prata and waffles. 
They've got 2 must-trys: the Chilli Crab Praffle ($15.90) is a twist on the spicy local fave; and the Truffle Cheese Praffle ($10.90), which comes stuffed with chicken bites and drenched in truffle cheese sauce. 

The praffle cone was huge – here's my face for comparison. 
---
T Bobs Corner – Juicy XL steaks & ribs
---

Ayam Percik XL ($10).
Image credit: Eatbook
If you're feeling bushed after all that shopping and walking, head over to T Bobs Corner for generous portions of meat from $10. For something with a bit more carbs, get Steak & Fries ($15) instead. They've even got frozen cuts of ribs (from $25/300g) for you to take home and whip up your own spread for a special occasion. 
---
Happy Vaccine – Unique drink buckets with syringes
---
While exploring the space, our eyes darted straight towards the menu of Happy Vaccine, featuring cheekily-named bevvies like Apple Pizer and Mango Modernla ($8.90 each). 
As you can probably tell, the drinks take a jab at the pandemic – but don't worry, these are entirely safe to chug down. They're served in a bucket with extra syrup in a syringe, which you can "inject" into your drink depending on how gao you want it to be.
Check out this Eatbook guide for more food stalls to try at Geylang Serai Ramadan Bazaar 2022.
---
Hari Raya Light Up 2022
---
Aside from the Ramadan bazaar, you can also look forward to seeing the annual Hari Raya Light Up. Flanking the Geylang Serai Bazaar, the Light Up's two signature arches bear different symbols unique to Muslim culture, such as crescent moons and flowers.
Gotong Royong – Unity and Resilience is the theme of this year's Light Up, reminding us of the importance of community and preserving our kampung spirit. Watch the streets come to life daily from 7pm till late. 
Get ready to stay up on the eve of Hari Raya, as the street lights will stay on through the night until 6am on Hari Raya morning. 
Date: Now till 8th May 2022
Address: Along Geylang Road, Changi Road, and Sims Avenue (Between Paya Lebar MRT and Eunos MRT)
Lighting hours: Sun-Thu 7pm-12am | Fri-Sat 7pm-2am (7pm-6am on 2nd May 2022)
---
Visit the Geylang Serai Bazaar 2022
---
More than just food and shopping, the Geylang Serai Bazaar is a special event for many of our Muslim friends. The 40 stalls are open till late too, so you can partake in iftar while stocking up for Hari Raya.
In the weeks to come, there are plans to add more stalls, so keep your eyes peeled for more things to do at the Geylang Serai Bazaar. 
Date: Now till 2nd May 2022
Address: 1 Geylang Serai, Singapore 402001
Opening hours: 1pm-11pm, Daily
---
Photography by: Brad Lee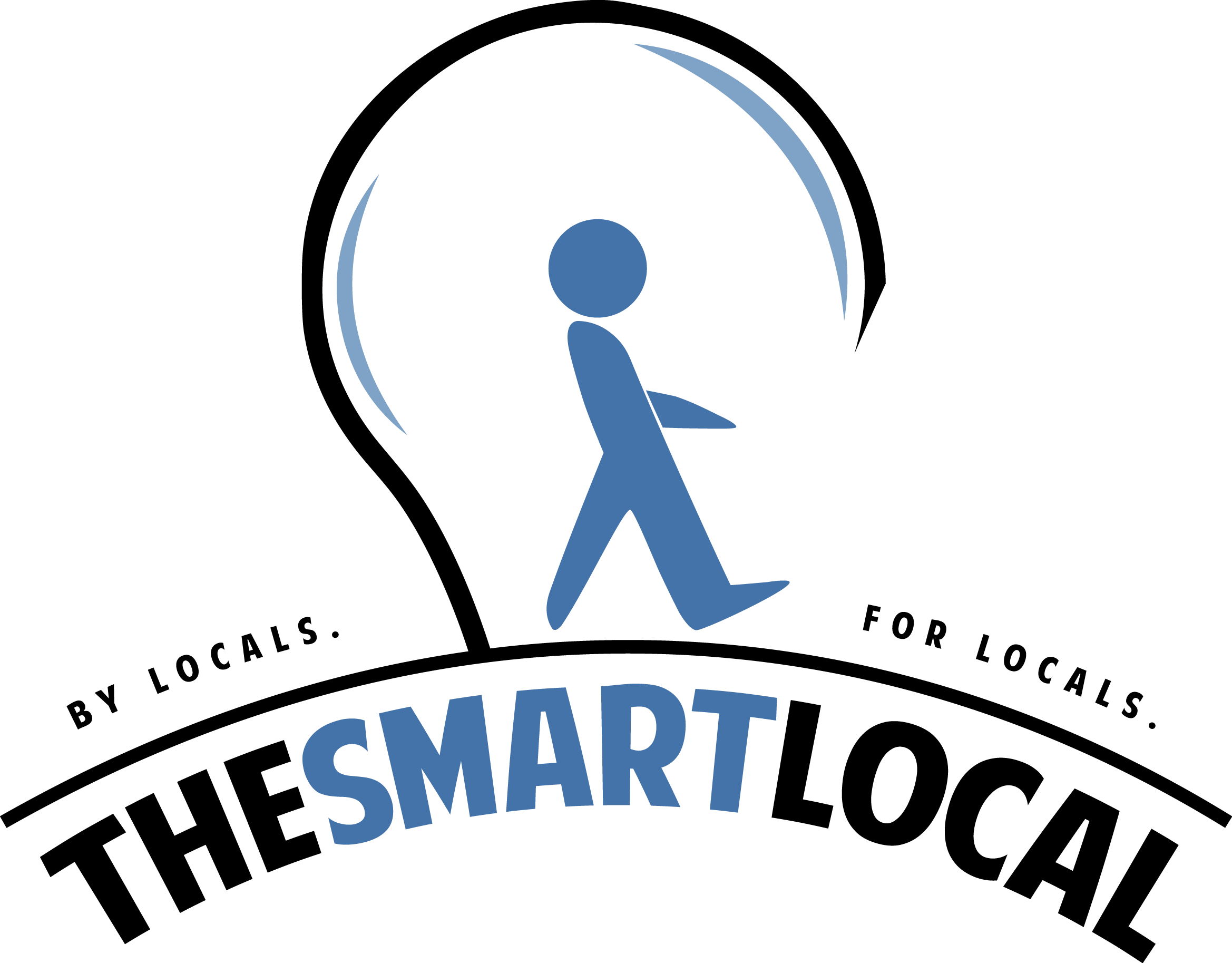 Drop us your email so you won't miss the latest news.