Simple kueh recipes
---
It's no secret how much Singaporeans love our kueh, whether it's the snaking queues during festivities or the countless versions of kueh-flavoured cakes and desserts. Though there's a fair share of incredibly intricate creations, you'll also find plenty of simple kueh (also known as kuih muih) recipes to try yourself as you whip up these sweet and savoury treats this festive season.
Show off your kueh-crafting chops with these 8 simple kueh recipes for beginners:
---
1. Ondeh Ondeh
---

Image credit: Singapore Food 
We don't have to wait until Ramadan is nigh to be crazy over Ondeh Ondeh. Replicated in everything from cakes to soft-serve, the rich and molten gula melaka filling makes it a sweet treat loved by Singaporeans of all ages.
Ingredients:
100g chopped palm sugar

100g glutinous rice flour

100g grated coconut

40g tapioca flour

20 pandan leaves

150ml water

30g sugar

1 tsp salt
Steps:
Chop pandan leaves and blend with water. Strain the mixture with cheesecloth.

Sieve glutinous rice flour, tapioca flour, sugar, and salt into a bowl, and slowly knead the pandan extract into the mixture. Add more water if the dough is too dry.

Split dough into

smaller balls and

create an indent to be filled with palm sugar. Seal the indent with a pinch.

Cook the balls in a pot of boiling water, removing them after they've floated for 2 minutes.

Cool, coat with grated coconut, and serve.
Check out the full ondeh-ondeh recipe.
---
2. Kueh Lapis
---

Image credit: kueppersbusch 
If there's one kueh that is most likely to warrant snaking queues, it is the popular Kueh Lapis a.k.a 'sweet layer cake', a light treat that can be indulged in at any time of the day. While it requires you to painstakingly bake it layer by layer, there is no greater satisfaction than making a Bengawan Solo-level kueh.
Ingredients:
2 tbsp of condensed milk

140g of icing sugar

60g of superfine flour

20 egg yolks

340g of butter
Steps:
Line and grease a 6-inch cake tray. Preheat the oven to 200ºC

Beat the butter and condensed milk until smooth. Set aside.

Beat egg yolks and icing sugar until thick. 

Add butter mixture into egg yolk mixture. Add sifted flour in 2 batches.

Turn the oven function to 'grill'. Put the empty cake tray in for 1 minute.

Pour a small ladle (about 70g) of the batter into the tray. Spread evenly and bake for 5 minutes. 

Remove from the oven and lather on the second layer of batter. Repeat until you have no batter left.

Cover the top of the tray with aluminium foil and bake for 5 to 10 minutes.

Cool, slice and serve.
Check out the full kueh lapis recipe
---
3. Kueh Dadar
---

Image credit: @tiffanys_tiffin via Instagram
Coconut and pandan are popular flavours when it comes to kueh, but for something unique texture-wise, Kueh Dadar with its supple pandan crepe casing and caramelised coconut filling might be the one for you. 
Ingredients:
Coconut filling:
500g grated coconut

200g chopped palm sugar

4 knotted pandan leaves

½ tsp salt

3 tbsp water
Pandan extract:
50g pandan leaves

200ml water
Crepe batter:
500ml coconut milk

200ml pandan juice

200g all-purpose flour

2 eggs

1 tbsp oil

Pinch of salt
Steps:
Blend the pandan leaves with water and strain into a bowl covered with a muslin cloth

Add all the ingredients for the crepe batter into a large mixing bowl and whisk until smooth. Set aside for 30 minutes.

Cook all the ingredients for the coconut filling over low heat until the grated coconut is slightly wet. Leave to cool.

Oil a pan and set the stove to medium heat. Ladle some batter onto the pan, then tilt the pan around to spread it until it's thin and even. Cook for 30 seconds and repeat until all the mixture is used up.

Transfer the crepes to baking papers or kitchen paper towels. Add 2 spoonfuls of coconut filling in the centre and fold in a clockwise direction.

Slice and serve.
Check out the full kueh dadar recipe
---
4. Kuih Bahulu
---

Image credit: Makanan Club 
Another kueh that Singaporeans go gaga over is Kuih Bahulu, a sweet, fluffy egg sponge cake that pairs perfectly with tea and coffee. A staple for many festivities including Ramadan, this treat only requires a few common ingredients to make.
Ingredients:
¼ tsp baking powder

5 eggs

150g wheat flour

180g sugar

Oil 
Steps:
Preheat the oven to 220ºC and bake sifted flour in it for 3 to 5 minutes to get fluffy Kuih Bahulu.

Heat sugar until it melts.

Oil the moulds and heat for at least 5 minutes. 

Whisk the eggs and add melted sugar.

Add baking powder to the flour and fold it into the egg mixture.

Remove oil from the mould, pour batter in and bake for 10 to 15 minutes until golden brown.

Set aside to cool and serve.
Check out the full kuih bahulu recipe
---
5. Kuih Seri Muka
---

Image credit: Amcarmen's Kitchen 
A simple 2-layered kueh that is pretty big on aesthetics, Kuih Seri Muka consists of a glutinous rice base and a pandan custard topping, with fragrant coconut milk notes that shine through.
Ingredients:
Glutinous rice layer
400g glutinous rice

150ml coconut milk

100ml water

½ tsp salt
Custard layer
400ml coconut milk

100ml pandan juice

50g tapioca flour

50g all-purpose flour

3 eggs

200g sugar
Steps:
Glutinous rice layer:
Soak glutinous rice for at least 4 hours. 

Add coconut milk, water, salt and stir. Steam on high heat for 25 – 30 minutes

Oil a rectangular tray on all sides. Line the bottom of the pan, fill the tray with rice, line the top and gently press down.
Custard layer:
Whisk eggs with sugar

Gradually add in coconut milk and pandan juice while continuing to whisk.

Sift all-purpose flour and tapioca flour. Add it into the mixture and stir well.

Strain the mixture with a strainer and cook over low heat until it thickens
Steaming the kueh
Slowly pour the custard mixture over the glutinous rice layer.

Put 2 chopsticks on the 2 sides of the pot to allow the vapor to escape as you cover the pot with a lid wrapped in cloth. Steam for 30 – 45 minutes over medium heat.

Cool and serve
Check out the full kuih seri muka recipe
---
6. Tepung Pelita
---

Image credit: foodpanda MY Magazine 
Tepung Pelita definitely takes the cake for cuteness – just look at the little custards nestled in banana leaf boats. Despite its deceptively simple appearance,this kueh is actually a 2-layered custard cake with a sweet pandan and a savoury layer.
Ingredients:
Bottom layer
1 cup of rice flour

5 cups of water with 1 tbsp of lime water

1 tbsp of pandan extract

1 cup of white sugar
Top layer
1 cup of coconut milk

3 tbsp of rice flour

1 tsp of salt
Steps:
Mix all the ingredients for the bottom layer and set aside

Mix all the ingredients for the top layer and set aside

Fold banana leaves

into tiny boat-like containers.  In each, add 1 teaspoon of sugar before filling it ⅓ of the way with the bottom layer mixture. Steam for 15 minutes.

Then pour in the mixture for the top layer. Steam for 10 minutes.

Cool, slice and serve.
Check out the full tepung pelita recipe
---
7. Kuih Bakar Pandan
---

Image credit: @thelusciousbyamal via Instagram 
Joining the bevy of Pandan-flavoured kueh is the flower-shaped Kuih Bakar Pandan, which you can mould into a shape of your choice. Don't mistake this as a run-of-the-mill pandan sponge cake as well – you can expect a chewy and bouncy kueh-like texture.
Ingredients: 
1 cup of Marigold King of Kings evaporated milk

1 cup of coconut milk

1 cup of pandan juice

Sesame seeds

1 cup of plain flour

1 cup of sugar

3 eggs
Steps:
Blend all ingredients with the exception of sesame seeds

Grease molds with melted butter and pour the mixture in. Sprinkle sesame seeds on top.

Bake for 30 mins at 200ºC. Cool and serve.
Check out the full kuih bakar pandan recipe
---
8. Kuih Sago
---

Image credit: Yummy Tummy 
Kuih Sago is a dainty and delectable treat made from sago and steeped in rose syrup for that extra perfumed oomph. Its texture is soft and chewy, complemented by the grated coconut sprinkled on top.
Ingredients:
100g sago

2 pandan leaves

Grated coconut

1 tsp rose extract

50g sugar

400ml water

Banana leaves
Steps: 
Boil pandan leaves, sago, sugar, and rose extract in water until the water is fully absorbed.

Line moulds with banana leaves and pour the boiled sago inside. Steam for at least 20 minutes.

Set aside, cling wrap the moulds and then chill in the fridge for 40 mins. 

Sprinkle grated coconut on the pieces and serve.
Check out the full kuih sago recipe
---
Make your own kueh at home with U Stars Supermarket
---
With Ramadan season now in full swing, now is the perfect chance to put your kueh-making skills to the test. With their 24/7 outlets and ongoing deals on groceries, make a beeline to your nearest U Stars supermarket to stock up on ingredients for your DIY kueh adventure.
With 27 outlets located in residential areas all around Singapore, those dwelling in Punggol and Bukit Panjang can take advantage of the wider choice of merchandise at the U Stars Megamarts situated in Sumang Walk and Keat Hong Link respectively.

Image credit: U Stars
U Stars will also be having a Hari Raya lucky draw from 12th April to 16th May 2021, where you can stand a chance to win up to $5,000 worth of U Stars vouchers simply by spending $30 or more in a single receipt and scanning the QR code on it.
For all the IG devotees and baking aficionados out there, don't miss out on the #kuehliciouswithustars Instagram contest happening during the same period. All you have to do is upload a photo or video of your homemade kuehs and cookies, and share your recipe with the hashtag #kuehliciouswithustars. Better still, do the same on your Instagram story and tag U Stars Instagram page to double your chances of winning.
You'll also have to follow @ustarssupermarket on Instagram and tag as many friends as you'd like for a chance to win $2,000 worth of prizes. These include highly sought-after appliances like a KitchenAid stand mixer, TEFAL electric oven and a Philips food steamer.
Till Hari Raya Puasa on 13th May 2021, you can also get your hands on discounted essentials whether it's ingredients for kueh or household cleaning products. To make your Kuih Bakar Pandan, get 2 cans of Marigold King of Kings evaporated milk for just $2.95, and get a pack of Dasoon Kampung eggs at $2.95 each, an essential ingredient in most of the kueh recipes above.
Prices of products may vary, please check in-store for latest prices.
Other 2021 promotions (L-R): San Remo Pasta $1.95 each, San Remo Pasta Sauce $3.95 each, Fanta $3.80 for 3 with free 1.25L A&W, Topp congee $2.40 for 2, Colgate Sensitive Pro Relief (Smart White/ Extra Strength) $8.30 each.
Reward yourself with a well-earned treat at Joyfu Tea* conveniently located within the U Stars Keat Hong Link outlet. Bubble tea options there range from classic milk teas to one-of-a-kind seasonal creations like Nutella and Brown Sugar Katira – flavour-packed renditions of the Ramadan bazaar favourite.
While we look forward to bustling markets, light-ups and other festivities in the near future, you'll be able to whip up a treat for friends and family with these simple kueh recipes in hand. 
*Joyfu Tea at Keat Hong is now closed.
---
This post was brought to you by U Stars.
Promotions listed in this article may no longer be valid.
Originally published on 27th April 2021. Updated by Kezia Tan on 16th April 2023.
Cover image adapted from: Singapore Food, kueppersbusch, puchong.co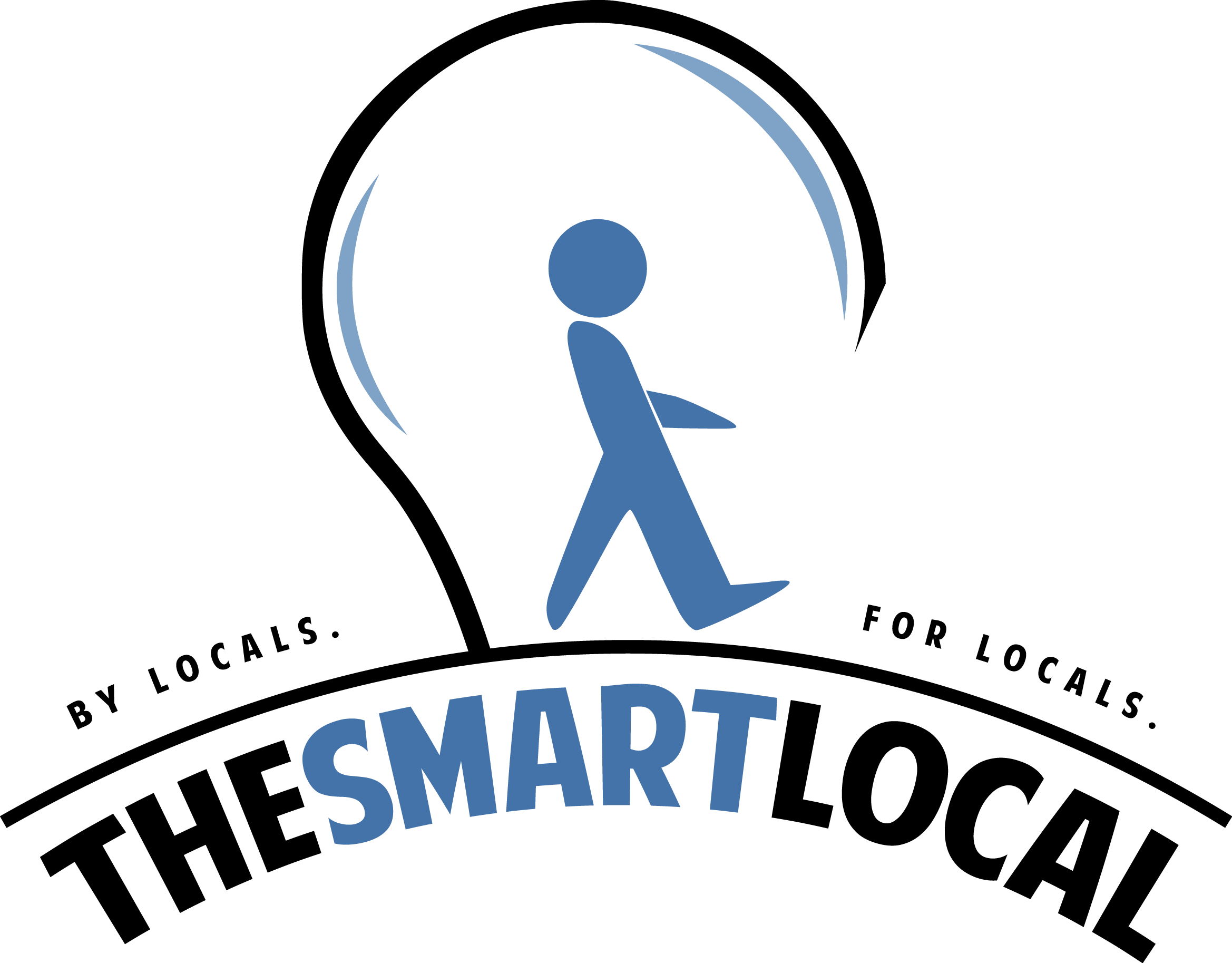 Drop us your email so you won't miss the latest news.