Things to do in Pattaya
---
We love Bangkok – no surprise there. If you head over to BKK now, chances are you're going to bump into a fellow Singaporean nomming on street snacks or shopping up a storm at Chatuchak. But situated a mere 2 hours away from the city is Pattaya, a treasure trove of activities not many of us may know of.
From a Wonka-esque theme park to Jurassic Park IRL, here are 10 things to do in Pattaya for a fun day trip from BKK.
---
1. Sanctuary of Truth – 20-storey wooden "castle"
---
Thailand is well-known for its gorgeous temples, and while not one, the Sanctuary of Truth is a place that'll make you go equally googly-eyed. Standing 100m tall, this museum is home to 5 halls that exhibit teachings from various religions.

Expect to see intricate carvings that illustrate teachings from Hinduism, Buddhism, Taoism, and even the cosmos.
Constructed entirely of wood, the Sanctuary of Truth is interestingly still a work-in-progress. In fact, it's been so for the last 4 decades. We can only imagine what it'll look like once complete.
The museum isn't just a visual treat – other exciting activities visitors can get up to here include longboat rides along the nearby canal (฿300/pax, S$11.40) or an ATV adventure around the grounds for the same price.
Book tickets to Sanctuary of Truth.
Price: ฿365 (S$14.09)
Address: 206/2 Moo 5, Pattaya-Naklua Road, Banglamung, Chon Buri 20150, Thailand
Opening hours: 8am-6pm, Daily
Contact: +66 3811 0653 | Sanctuary of Truth website
---
2. Great&Grand Sweet Destination – Candy Crush IRL
---

Image credit: @tueanjai_b
Great&Grand Sweet Destination is just what I'd imagine Sugar Rush from Wreck-It Ralph to be like. Well, that, or if Willy Wonka existed in real life. From giant lollies to a gumdrop tree, this is one place that's strictly for sweet tooths. 
Think of Great&Grand as a cross between a theme park and sculpture garden. Situated all around are interactive photo ops, as well as "rides" like slides which the young at heart are sure to enjoy.

Image credit: @may.seekhong
If all that candy makes you hungry, get yourself some real treats at Great&Grand's pastel dessert cafe, with grub like cookie sandwiches, milkshakes, and over 36 ice cream flavours from ฿77/scoop (~S$3).

Image credit: @_folkphat_
The cafe has the same whimsical feels as the rest of the park; in fact, it looks like something out of a Wes Anderson movie thanks to its old-timey diner vibes.
Price:
Adult weekday entry: ฿99/pax (~S$3.81)
Adult weekend & PH entry: ฿120/pax (~S$4.62)
Child (below 100cm in height) entry: ฿66/pax (~S$2.54)
Address: 73/12 Moo.3 Nong Pla Lai, Bang Lamung District, Chon Buri 20150, Thailand
Opening hours: Mon-Fri 8.30am-6pm | Sat-Sun 8.30am-7pm
Contact: +66 97 469 9919 | Great&Grand Sweet Destination Facebook
---
3. Nong Nooch Tropical Garden – Life-like dino sculptures
---
Spanning a massive 500 acres, Nong Nooch Tropical Garden makes a name for itself as the largest botanical garden in Southeast Asia. Visitors should set aside at least half a day to explore the gardens to fully appreciate what it's got to offer.

Though it's called the French Garden, you'll find London's iconic red telephone booths here.
The garden has several themed zones such as Butterfly Hill, which has floral animal sculptures, the mystical Stone Forest, and Cactus Garden, that's heaven for the succulent-lovers amongst us.

You can also visit the Gardens in the Sky, with hanging arrangements. The park is also pretty expansive with photo spots all around.
But if flowers and trees are oh so tame, head over to Nong Nooch Dinosaur Valley next door for an animal encounter beyond your typical zoo visit.
Being face-to-face with a T-Rex? Posing with a massive Sauroposeidon? Fingers crossed we get to see this at our Singapore Botanic Gardens one day.
Book tickets to Nong Nooch Tropical Garden.
Price:
Non-Thai Residents: From S$13.60 (U.P. S$22.75)
Thai Residents: From S$8.30 (U.P. S$9.49)
Address: 34/1 Moo 7, Na-Jomtien, Satahip, Chon Buri 20250, Thailand
Opening hours: 8am-6pm, Daily
Contact: +66 81 919 2153 | Nong Nooch Tropical Garden website
---
4. Elephant Jungle Sanctuary – Play, feed & bathe elephants
---

The organisation has several sanctuaries across Thailand – we visited Elephant Jungle Sanctuary Chiang Mai back in 2019! 
Animal lovers who'd like to truly get up close and personal shouldn't miss a trip to Elephant Jungle Sanctuary Pattaya, an eco-friendly and ethical elephant village. Especially enriching for families with little ones, the sanctuary allows its visitors to interact with elephants while learning all about them.

The elephants you meet here are rescues and the sanctuary ensures that the animals are well-cared for.
Image credit: @hannaando_z
While here, you can look forward to playing with these gentle giants; you'll even get a chance to give them – and yourself – a mud bath in the process. Brb, adding that to my bucket list.
A day of play is sure to get the animals hungry, so put your hands to work to help prepare supplements to feed the elephants. And don't worry – you'll be rewarded with a delish Thai meal after, with vegetarian options available.
Book tickets to Elephant Jungle Sanctuary Pattaya.
Price: S$85.29 (U.P. S$94.79)
Address: 3/347 Pattaya 3 Road, Bang Lamung, Chon Buri, Thailand 20150
Contact: +66-94-656-2361 | +66-62-295-6566 | Elephant Jungle Sanctuary website
---
5. Pattaya Sheep Farm – Interact with cute farm animals
---
If elephants weren't enough for ya, time to add Pattaya Sheep Farm to the itinerary. Don't be fooled by its name – the park has all sorts of furballs to meet, from goats and miniature ponies to deer.

The animals were friendly and weren't shy to come up to us for a nibble – defo an experience both adults and kids won't forget. Just remember to be gentle when interacting with them!
Feeding these cuties does cost extra, but only ฿25 (~S$1) for a pack of carrots and ฿50 (~S$2) for a bigger bag of greens to go around. 
Besides playing with the animals, there's also an old-school carnival to try your luck at, plus kiddy rides and cute sculptures you can interact with. There are ticketing booths with staff around the park for those interested in the games.

The rides are a fun distraction for the little ones who get restless easily.
Tip: The farm is part of Family Park Pattaya, which also contains Great&Grand Sweet Destination and Pattaya Bird Park. Dedicate a full day to exploring the attractions here!
Book tickets to Pattaya Sheep Farm.
Price: S$2.65
Address: 73 Nong Pla Lai, Bang Lamung District, Chon Buri 20150, Thailand
Opening hours: Mon-Fri 8.30am-5.30pm | Sat-Sun 8.30am-6pm
Contact: +66 97 459 9919 | Pattaya Sheep Farm website
---
6. Tappia Floating Cafe – Catch your own squid
---

Image credit: Chillpainai
Just as we've got Smith Marine on our sunny shores, Pattaya boasts its own Tappia Floating Cafe. When it comes to seafood, freshness is key – no need to worry about that here though, because you'll be getting your meal straight from sea to plate.

Image credit: Chillpainai
At Tappia, you'll get to fish for your very own squid, which will then be either grilled or served sashimi style by the chefs on board. And if you don't get your lucky catch of the day, the menu has other dishes like tom yum soup and seafood fried rice. There's even a tropical bar for you to get a mocktail fix.

Image credit: @osling90
Come dusk, get into IG mode and find your fave spots around the cafe to snap your #iwashere shots with the ocean as your backdrop.
Now, the cafe might be in the middle of the ocean, but getting here isn't a chore. If you book via Klook, you'll get a round-trip transfer to the cafe from Bali Hai Pier, with trips starting from 4pm. There's even the option to partake in watersports like jetskiing and parasailing, making this a fun activity for groups.
Make a reservation for Tappia Floating Cafe Pattaya.
Price: S$15.19 (U.P. $22.75)
Opening hours: 4pm-10pm, Daily (Last admission at 8pm)
---
7. ATV Adventure Park – 17km-long dirt track 
---
Pattaya isn't just full of pretty things to see. Those with a penchant for adventure looking to get down n' dirty can hop on a 4-wheeler at the ATV Adventure Park, which will take you down a 17km-long dirt track through the Thai countryside.

The rugged countryside is a sight you won't see from a Bangkok BTS.
Remember to dress comfortably because you'll be embracing the elements – we rode through puddles and got muddy along the way, so wearing long pants came in handy.

An instructor brought us through ATV 101 so we knew what we were doing. Helmets and gloves are provided to ensure safety too.
If your heart's already racing, just know that kids as young as 5 can join in on the ride – so it ain't too crazy. There'll be a quick crash course before you start, so rest assured you'll be in good hands the whole time.
Book a session at ATV Adventure Park.
Price: From S$41.35 (U.P. S$56.85)
Address: 204/14 Moo 8, Soi17, Toongklom-Talman Road, Bang Lamung District, Chon Buri 20150, Thailand
Opening hours: 8am-6pm, Daily
Contact: +66 94 465 2952
Note: Visitors must be under 60 years old to take part.
---
8. Frost Magical Ice Of Siam – Year-round winter wonderland
---

We can only wonder if a certain snow queen visited this place.
Image credit: @fon_lil_f
A winter wonderland isn't exactly the first thing anyone would think of when it comes to the tropical paradise that's Thailand. Enter Frost Magical Ice Of Siam. Full of "snowy" sculptures of Thai mythical beasts, it stands as the largest ice park in Southeast Asia. 

Image credit: FROST Magical Ice Of Siam – Pattaya
Singapore and Thailand have lots in common. Our food? 10/10. Attractions? Gorg. The heat? Too dang much. To really cool down, head to the indoor zone, where temperatures plummet to a chilly -10 degrees celsius.

Image credit: FROST Magical Ice Of Siam – Pattaya
Whether you're 5 or 50, you're bound to have a (snow)ball here, with activities like tubing and zooming down an ice slide. Jackets and boots will be provided, though it's recommended that you bring a pair of gloves and a hat to stay extra snug.
There are tonnes of photo ops too – the bar here even serves drinks in cups made out of solid ice. Brrr.
Book tickets to Frost Magical Ice of Siam.
Price:
Non-Thai Residents: S$15.25 (U.P. S$25.65)
Thai Residents: S$11.39 (U.P. S$13.29)
Address: 75 Nong Pla Lai, Bang Lamung District, Chon Buri 20150, Thailand
Opening hours: 9am-7pm, Daily
Contact:  +66 63 665 3995
---
9. Castello Di Bellagio – Grand Europe-inspired restaurant
---
Better start flexing those fingers, because Castello Di Bellagio is bound to make your hands go numb from all the photo-taking. We wouldn't blame your IG followers for thinking you're livin' it up in the Italian countryside either.

The restaurant was inspired by the owner's trip to Italy's Lake Como.
Step inside and you'll be treated to whatever one would expect to see in an actual palace. We're talking grand dining rooms and opulent decor like marble statues.
And hey, you could even treat bae like the royalty they are by bringing them here for a regal dining experience. The restaurant specialises in steak, with prices starting from ฿1,980 (~S$76.19).
Address: 9 Na Chom Thian, Sattahip District, Chon Buri 20250, Thailand
Opening hours: 11am-10pm, Daily
Contact: +66 6 4694 6699 | Castello Di Bellagio Facebook
---
10. LOF LAND – Futuristic cafe & photo ops
---

The Earth zone.
Elon Musk might be ready to go to Mars, but for those of us who can only afford a normal flight ticket, LOF LAND will do the trick. The cafe has a quirky space concept and is split into 3 zones: Mars, Moon, and Earth.
The Mars zone is just what it sounds like. Red rocky "cliffs" surround the area, complete with a rocket ready for takeoff. Well, sorta. You won't actually be heading to outer space, but it's all about the feels, y'know?
The Moon zone, on the other hand, is like a Star Wars set come to life. This is also where you're going to find the best views of the surrounding lake – it's almost like Thailand's very own Grand Canyon.

If this is what the moon looks like, then beam me up, Scotty.

The cafe is totes an IG spot.
If all of that's too much, plant yourselves firmly on the ground at the Earth zone. LOF LAND's cafe is here too – the  ฿300 (~S$11.50) entry fee will cover you for 1 free drink, with options like coffee and fruit soda.
Price: ฿300 (~S$11.50)
Address: 17 17 Moo 7 Khiri Nakhon 8/1 Alley, Huai Kapi, Chon Buri 20000, Thailand
Opening hours: Tue-Sun 9am-5pm (Closed on Mondays)
Contact: +66 61 038 2255 | LOF LAND website
---
Explore Pattaya with Klook
---
We're so glad travelling to Thailand is ezpz once again, but that doesn't mean we've gotta stick with the usual suspects like Bangkok or Phuket. The Land of Smiles has lots more to explore, with cities like Pattaya being a quick day trip away.
And just in case our article wasn't enough, you've got nifty travel platforms like Klook that'll do all the work for you. Simply scour through its arsenal of things to do and make your bookings all under one roof.
Those planning a longer stay in Pattaya will have a lot more to look forward to, including kid-friendly attractions like Ramayana Water Park and outdoor adventures like a Koh Larn Speedboat Tour. The latter is packed with things to do like snorkelling and watersports, so get your sunblock ready.
Besides activities, Klook offers services like private airport transfers from Suvarnabhumi Airport straight to Pattaya, as well as car rental services for those planning a free and easy road trip adventure. 

No license, no problem. Getting a private car charter allowed us to travel around fuss-free, and our driver made sure we were comfortable the whole time too.
You can also look out for up to 45% off attractions with the Bangkok and Pattaya Klook Pass. We gotta love a good lobang.
So whether it's to bring the kiddos around or visit Mars on Earth, give Pattaya a chance the next time you're planning a visit to Thailand.
Check out our other Thailand guides:
---
This article was brought to you by Klook.
Photography by Alastair Pang, Brad Harrison Lee and Chan Huiwen.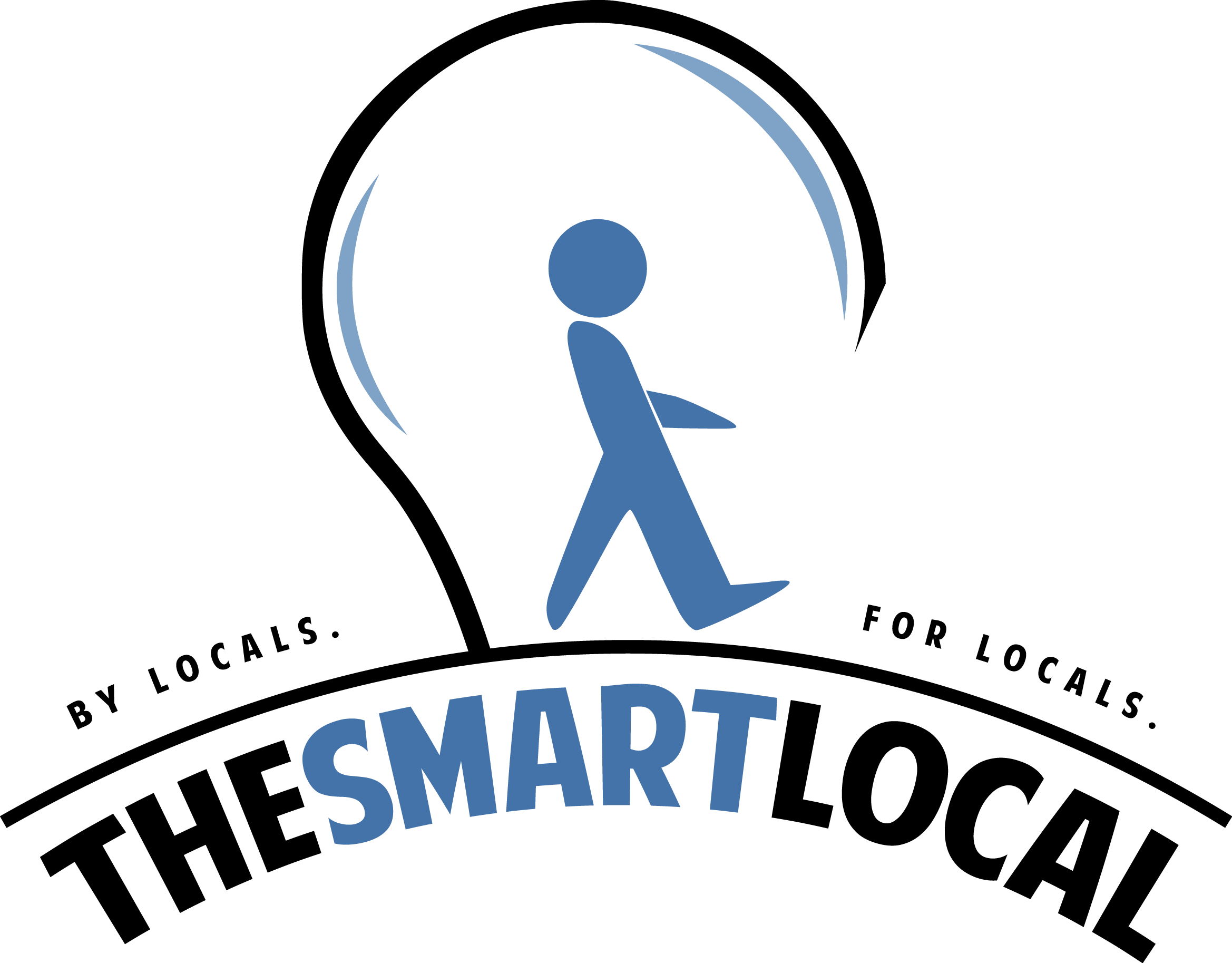 Drop us your email so you won't miss the latest news.