Eastern & Oriental Express Singapore
---
Going overseas looks a lot like this – buckling up in a plane, enjoying inflight entertainment, and kope-ing airline freebies. A lesser-known way to travel out of Singapore is by train, and on routes that'll take you to Bangkok, Thailand.  
Named a cultural enclave and land of night markets, the capital city of Thailand is a popular holiday destination for Singaporeans to go sightseeing and shopping. If you want to head to Bangkok in style, look no further than the Eastern & Oriental Express train.
---
The Eastern & Oriental Express by Belmond
---

Image credit: Belmond
Operated by luxury hospitality company Belmond, the Eastern & Oriental Express train has been ferrying passengers within Southeast Asia since 1993. You might've guessed it –  these are the same folks that acquired the OG Orient Express, which later became the star of many films and literary works.
The SEA rendition of the Orient Express sleeper trains is modelled after its predecessor, meaning guests can dine and snooze in the lap of luxury. The Eastern & Oriental Express train operates to and from Singapore, Malaysia, and Thailand on routes up to 4 days long. 

Image credit: @tibodhermy
If you're looking to celebrate a special occasion or surprise bae, splash out on this all-inclusive journey with fine dining, tours and free flow bevs. Here's what you can expect when travelling aboard the Eastern & Oriental Express: 
Route: Singapore – Kuala Kangsar – Bangkok
Package includes:
3D2N on the Eastern & Oriental Express train

All meals: breakfast, 3-course lunch, afternoon tea, 4-course dinner

Complimentary house wine, house spirits, and local beer at the Bar Car

Visit to Malaysian village, Labu Kubong

Choice of Classic or Local Flavours experiences

Classic: guided tours to River Kwai and Thai-Burma Railway Museum

Local Flavours: Thai cooking class on a raft cruise on River Kwai
---
Day 1 – Depart from SG on a luxury train
---

Types of cabins include the Pullman (left), Presidential (top), and State (bottom).
Image adapted from: Belmond
Instead of jetting off from Changi Airport, your "goodbye SG" pics will feature Woodlands Train Checkpoint in the background. The train typically departs in the late afternoon, so you'll be just in time for dinner after settling down in the sleeper of choice. 
Whether you're travelling solo or with boo, take your pick from 4 types of cabins – Pullman Single, Pullman, State, Presidential – to lounge at for the next 2 nights. The rooms differ in size, so pick one that suits your travel whims best. Each one oozes opulence with vintage decor and cushy single beds. 
Each cabin is fitted with an en-suite bathroom including amenities like a hairdryer and premium toiletries. There's also free WiFi onboard so you'll be able to keep your feed updated throughout the trip. 

The Saloon Car is where folks can gather to read, play board games, or pick up a souvenir from the boutique.
Image credit: @misspinkdinosaur
While it's an "express train", this is no high-speed rail – so take your time to explore the various cars and their offerings. The Saloon Car is a cosy nook for bookworms to huddle up with a read from the in-house library. There's also a collection of board games for restless folks to play together. 
To bring a piece of luxe back home, check out the boutique in the Saloon Car for curated tokens like plushies and accessories featuring the train's emblems. 

At the rear of the train is where one can enjoy the passing scenery from the Observation Car.
Image credit: @bydaviddodge
Swing by the rear of the train to the Observation Car where you can catch the golden hour along with the cool evening breeze. A sumptuous 4-course dinner is then served at the dedicated Restaurant Car before you return to your cabins to rest for the night. 
---
Day 2 – Pitstop at a serene kampung in Kuala Kangsar
---

Explore the rice paddies in Labu Kubong.
Image adapted from: @photoooartistic_, @h4n1m_0thm4n
You'll arrive in Kuala Kangsar the next morning. Up the ante on breakfast and go for the Royal Celebration Breakfast (US$98/pax, ~S$134.70) with Thai cuisine and Louis Roederer Brut Premier champagne. It'll be served in your cabin for breakfast in bed.
The Eastern & Oriental Express makes a pitstop in one of Malaysia's royal towns for travellers to stretch their legs and visit a traditional village for the day. A coach will be prepared to ferry you to Labu Kubong where you'll be able to roam the village and its rice paddies.

Try traditional Malaysian fare at the village.
Image credit: @familyecotravel
Nature lovers and hiking enthusiasts who've seen it all on Singapore's trekking routes will be thrilled to embark on a climb up a hill with picturesque views. Be sure to dress comfortably and in proper footwear as the path can get slippery. It's also best to don a hat to keep your head cool from the sun. 
Pro tip: stay on the path to avoid leech encounters.
Alternatively, you can explore the grounds of Labu Kubong on bikes instead and have traditional nosh whipped up by the local makciks. 

Live out your tai tai dreams with afternoon tea.
Image credit: @elnatan
Return to the rolling stock to freshen up and refuel with afternoon tea. While the train chugs towards Bangkok, head to the Restaurant Car in the evening for another 4-course dinner on the luxury train.

Enjoy live piano tunes with the train's resident pianist.
Image credit: @arietasaratrikrisna
Each train ticket scores you a complimentary cocktail from the Bar Car with choices like a Royal Nightcap or Hills of Perlis. The flavours take inspo from the tropical destinations on this journey. With a drink in hand, sway along to live piano music at the Piano Bar. 
There are more choices for tipplers as the package price also includes free-flow house wine, house spirits, and local beer. If you'd like, you can get more boujee bubblies and vinos brought to your cabin, at an additional cost.
---
Day 3 – Arrive in Kanchanaburi & visit River Kwai
---

The exhibits at the museum detail Kanchanaburi's involvement during World War 2 when the Thai-Burma railway was constructed.
Image credit: @pgiese
The final day of rail trippin' ends at Kanchanaburi, Thailand. Travellers can choose from either the Classic or the Local Flavours tour. 
History buffs will love the former because they get to visit the Thai-Burma Railway Museum and the adjacent war cemetery. The Classic tour also takes you onto the River Kwai where you'll be able to see the iconic WWII railway, popularised as The Bridge on the River Kwai. 

Image credit: @jeechnps
Alternatively, foodies who pick the Local Flavours tour won't have to miss out on seeing River Kwai, as they'll be treated to a Thai cooking class on a raft cruise on Khwae Noi. After which, munch on the fruits of your labour while drifting down the river. 
After seeing Kanchanaburi, have your final meal back in the train. Tuck into a 3-course meal in the Restaurant Car before packing up your belongings. You'll disembark from the Eastern & Oriental Express in the late afternoon where you're free to enjoy the rest of Bangkok.
---
All aboard the Eastern & Oriental Express
---

Image credit: Belmond
Travelling by train to Bangkok might be an unconventional way of crossing borders, but it allows us to slow down and engage in holiday mode. Besides, you won't have to stress out about planning the itinerary for this 3D2N trip as the folks of Belmond have it sorted.
All you need to do is sit back and relax in your cabin with your travel buddies for a once-in-a-lifetime vacay. If you're keen on making the splurge for a seat on the Eastern & Oriental Express train, be sure to keep your eyes peeled for their next open slots as they tend to sell out pretty fast.
Price: From USD$2,948/pax (~S$4,050.11)
Telephone: +44 (0) 207 921 4000 | 1800 492 2240 
Check out our articles on what to do when in Thailand:
---
Cover image adapted from: @easternoriental, @easternoriental, @bydaviddodge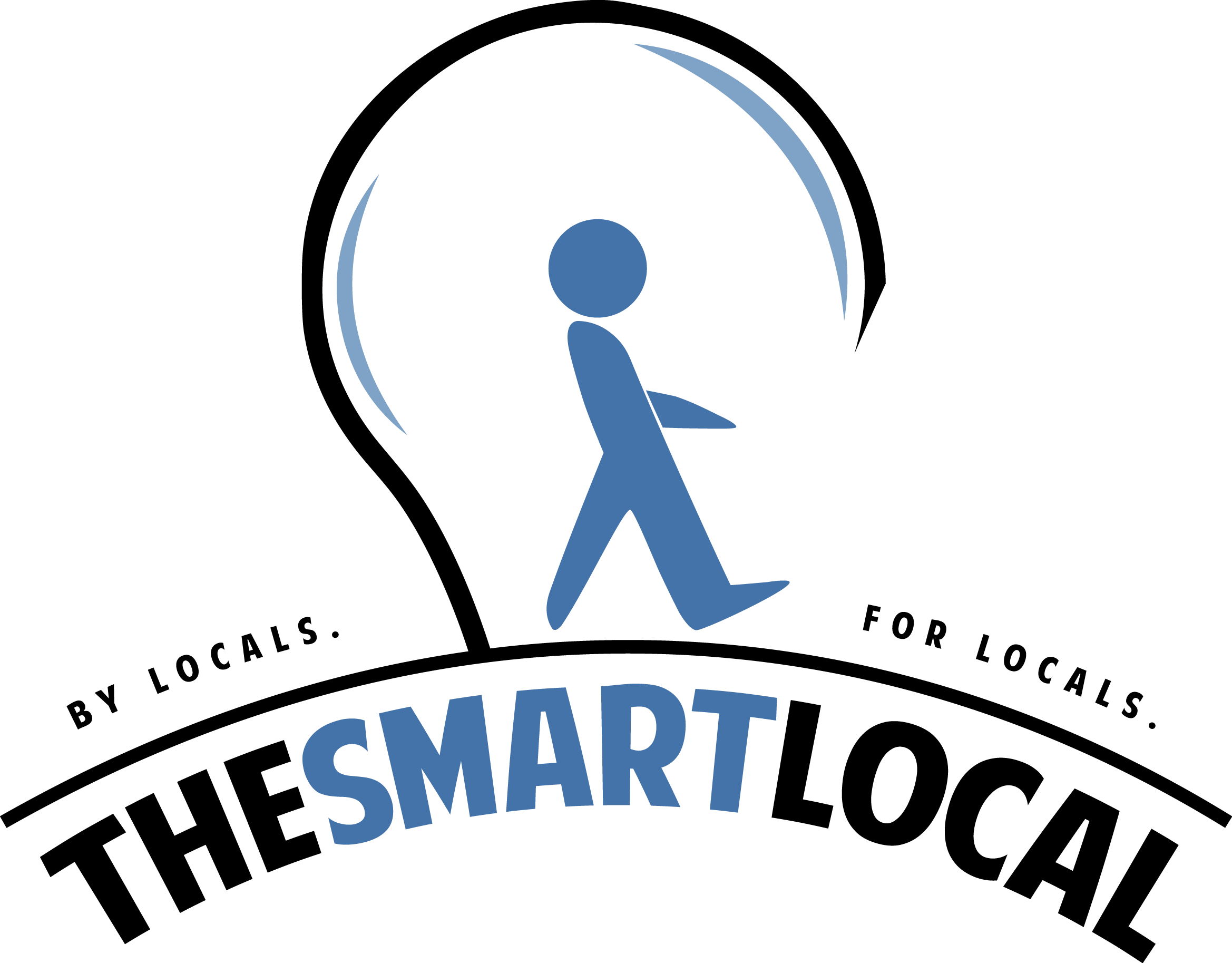 Drop us your email so you won't miss the latest news.