Things I wish I knew before adulting
---
Back when I was still serving the nation, I was one of those NSFs guilty of spending his free time on video games and napping. Now, as a full-fledged adult with responsibilities, I look back on my NS days and wish I'd made wiser use of my time to better prepare myself for the "real" world.
Thankfully, for those who are either still serving NS or just became an operationally ready NSmen, there is still time to take action. Here is a list of things you can do right now to make adulting a smoother experience.
---
1. Save some money and not splurge every weekend
---
When it came to the weekends, it was easy to party hard because I had extra cash to spare thanks to SAF's free food and lodging. Back when clubs were still running, I would spend up to $200 each weekend on booze alone. That's nearly half of my NS monthly allowance wiped out in a night. 
It didn't help that I would take taxis instead of public transport and go cafe hopping often. Now that I'm making plans to save up for my own home, nothing would help out more than a big, fat amount of savings.
Cutting back on my weekly splurges would've given me a head start to reach my goal amount faster. An insurance savings plan that gives good rates is the Singlife Account, which gives you the flexibility of withdrawing your money via FAST transfers with no lock-in period involved. 
---
2. Upgrade your skills with courses instead of chilling
---
NS training is tough, and at the end of a tiring day, all I ever did was lie down back in my bunk and chill. In the adult world though, there's less time to "chill" because you need to take control of your expenses and be competitive in order to stand out in the job market. That's when I realised that the best time to upskill myself was during NS, when I had more free time.
If you have the chance, you may want to consider the following courses to get a headstart in your career:
---
3. Use army insurance as a starting point
---
When I joined NS, I was vaguely aware that this came with insurance coverage. This was a term life and personal accident coverage of $150,000 under Aviva's Core Scheme. 
I didn't think much about it, but my MINDEF insurance was a good starting point for me to build up my coverage. I later learnt that other types of protection such as critical illness would further benefit me once I left the army. My premiums would also be a little lower if I was younger with fewer chances of health problems. 
---
4. Get your driver's license during the weekends
---
One of my many embarrassing moments in uni came when a friend offered to let me drive his car out to get supper. I had to hang my head low and tell him that I hadn't gotten my driver's license yet. Looking back, this could've been avoided if I had signed up for driving classes while I was still in NS instead of procrastinating.
Going for driving classes and attaining a license is like a rite of passage in Singapore. With more time on your hands, NS would actually be the best time to do it. Being able to drive would come in handy for when you're rushing for uni classes, or to KIV for road-trips overseas once borders are opened.
---
5. Make friends with people outside of your social circle
---
Throughout all of my secondary and JC days, I was a sheltered kid who had a small social circle. So it was quite a change for me when I enlisted, having to live, bathe, and sleep with other boys from all walks of life. Despite that exposure, I still chose to interact more with fellow JC enlistees instead of venturing out of my comfort zone.
Once I stepped into the working world, I realised what a missed opportunity this was. Networking with diverse groups of people would have expanded my worldview and help integrate me into the working world more seamlessly. 
---
6. Make full use of the free dental care
---
If a trip to the dentist makes you cringe physically, then prepare yourself further when you hear how much a simple wisdom tooth extraction procedure can cost – up to $1,000 per tooth. Another one of my big regrets was not having my wisdom teeth removed during my service. 
Full time NSFs seeking wisdom teeth surgery are actually covered under NSF medical benefits, meaning that you don't have to fork out a single penny. On top of this, regular dental treatments for NSFs can be reimbursed by up to 85% with a cap of $120 per year, which would very well cover a thorough scaling session. 
Now, every toothache is a reminder that I should've polished my teeth to perfection during my two years of service.
---
7. Start investing to get higher returns in the long run
---
Entering the army as a JC kid with zero financial sensibility, investing was never on my mind throughout my service period. But seeing that I was earning a decent wage as an NSF without much financial obligations, I could've done more than just leave my savings idle in a bank. 
Investing this cash would've solved a lot of my budgeting woes as an adult and even allow me to order extra fish with my plain cai pngs. It doesn't take much to dip your toes into investing, and there are many easy ways you can start:
Purchase low-risk bonds. Most banks have this option readily available online.

Place your money in a fixed deposit account to get higher interest rates.

Open an investing account or CDP (central depository) account to get into more hardcore products like stocks and shares.
While these options require much more cash on hand to get started, those who want to start small can consider Singlife Sure Invest, an investment-linked policy. Even if you suddenly find yourself short on cash, Singlife Sure Invest allows you to withdraw your money via FAST transfers anytime without suffering any penalties. 
---
Preparing for a life post-ORD
---
Image credit: The Singapore Army
Back when I was still in NS, investing and insurance were never on my mind as I hadn't started seriously planning my future. Now that I'm an adult, I realise that more could've been done in those two years to prepare myself for a life after ORD and uni. 
If you're in my shoes, you may want to get a head start on saving and investing. You can easily avoid endless consultations with financial advisers or lengthy policy reviews through Singlife's digital financial services, easily accessible on the Singlife App on the Google Play and App Store. 
Image credit: Singlife Singapore
You can easily get started with a Singlife Account which comes with life insurance and covers you in case of retrenchment. Your money won't sit idly either as you'll only need $500 to start and maintain a minimum of $100 to rake in returns of up to 1% per annum*. A free Visa debit card is included, and you can expect zero transaction fees and no lock-in period. 
Those looking to get a headstart on investing can check out Singlife Sure Invest, an investment-linked policy which provides life coverage in the event of death and terminal illness.
Whether you're an investment newbie or a pro, you can select a portfolio catered to how much risk you can stomach. Your portfolio will be managed by experts at Aberdeen Standard Investment, so investment newbies can do away with poring over complicated financial jargon. Everything is done automatically, so all you need to do is check its performance at your own convenience.   
If you're looking for more perks, the following campaigns from Singlife allow you earn up to 2% per annum on the first $10,000 in your Singlife Account:
Save, Spend, Earn

: Spend

at least $500

on your Singlife Visa Debit Card within a single card spend period to enjoy

an additional 0.5% per annum

.

Grow Bonus Return

: New customers who sign up for a Singlife Sure Invest policy and put a

minimum of $1,000

in their portfolio can enjoy

an additional 0.5% per annum

. 
Image credit: The Singapore Army
NS is seen as an initiation for Singaporean boys, and on top of what the army teaches you, it's always best to maximise our time there so that we can have a smoother transition into adult life.
---
This post was brought to you by Singlife.
Article originally published on 4th September 2021. Last updated on 17th June 2022.
Cover image adapted from: freepik
*Note: Singlife Account's base return is 1% p.a. on first S$10,000 & 0.5% p.a. on amounts above S$10,000. There are no returns for amounts above S$100,000. Returns are not guaranteed.
The views and opinions in this article are those of the author and do not represent or reflect the views of Singlife. The information is meant for your general knowledge and does not regard any specific investment objectives, financial situations or particular needs any person might have and should not be relied upon as the provision of financial advice. This advertisement has not been reviewed by the Monetary Authority of Singapore. Protected up to specified limits by SDIC. Information is correct as of 4 September 2021.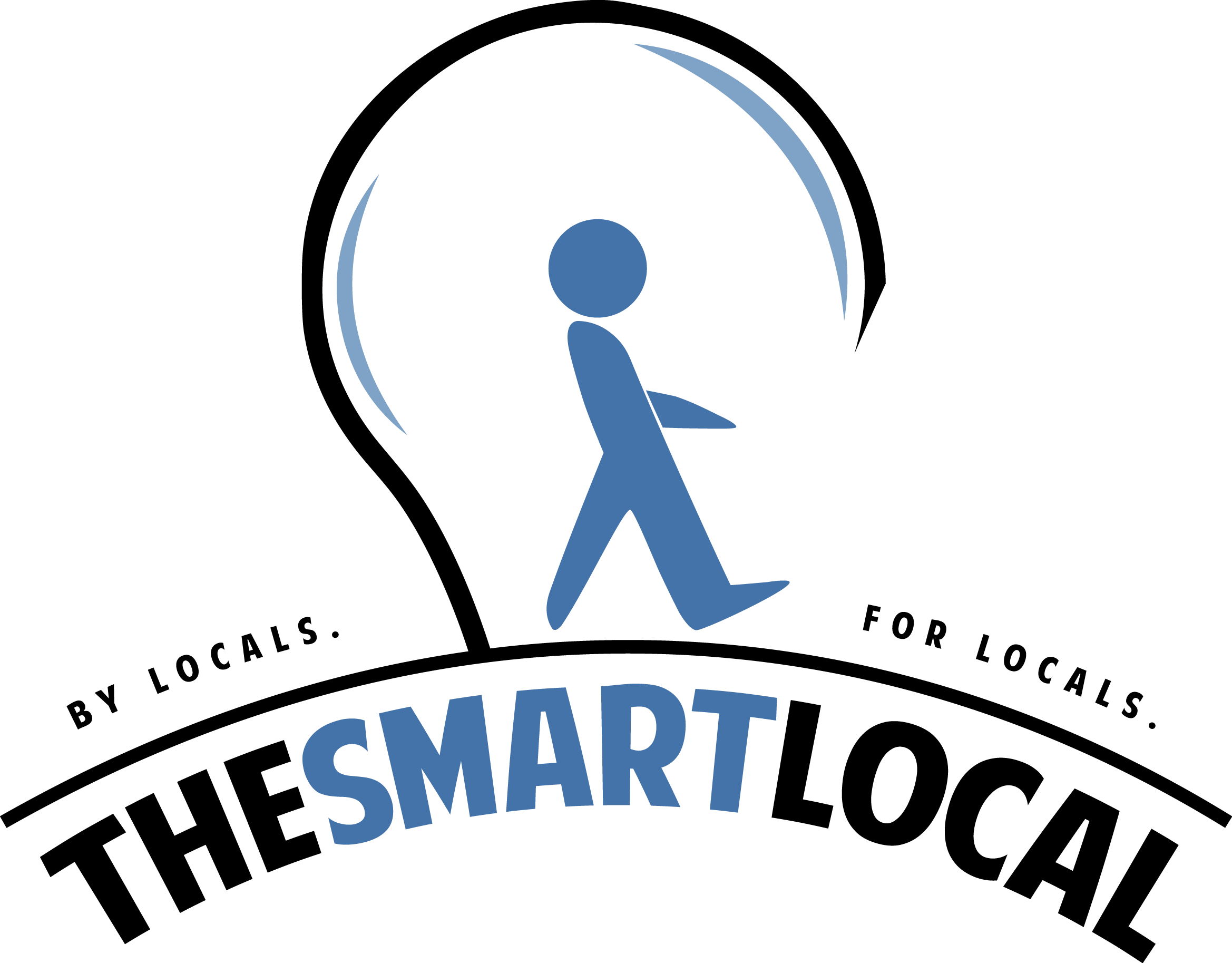 Drop us your email so you won't miss the latest news.