Things to do in Sydney 2022
---
If you're reading this, you're likely to fall in one out of two categories. Either you're planning a trip to Sydney and are looking for the best activities to fill your itinerary with, or you're on the fence but want to gather some inspo to tip your wanderlust over the edge. Whichever it may be, this list of best things to do in Sydney 2022 comprises all the musts for visitors both new and returning.
From foodie tours and road trip pit stops to awe-inspiring nature spots and wildlife encounters you thought only existed in documentaries, there's something for every type of traveller. Read till the end for an exclusive Scoot promo that'll have you jetting off to Sydney at discounted prices. 
---
Indulge at foodie hotspots recommended by locals
---
Vibrant cafe-hopping scene & chillaxed brunch lifestyle
---
Many Singaporeans love cafe-hopping with a passion, but it's often limited to weekends or having to take a day off in the middle of the week. The Aussies have the right idea with their laidback lifestyle and chill cafe vibes, and Sydney is the prime location to experience a slower pace of life – together with some wicked brunch bites, no less. 

Paramount Coffee Project (left) and Speedos (right).
Image adapted from: @pcpsydney, @speedoscafe
Must-visits include the modern and minimalist Paramount Coffee Project, conveniently located in the city centre, and Bondi Beach's Speedos, which clinched the 2019 top spot in a list of the Most Instagrammable Cafes In The World by an international travel publication.

Image adapted from: @celsiuscoffeeco, @celsiuscoffeeco
Sleek interiors and IG-worthy dishes are part and parcel of the cafe-hopping experience. But as far as brunch with a view is concerned, it's tough to beat Celsius Coffee Co., a cafe situated by the wharf which offers ocean views and a refreshing sea breeze to match. 
---
Multicultural cuisines with authentic & fusion tastes
---
One thing to remember is that the city's ethnic makeup is highly diverse, which you can see through the multicultural cuisine available.

Chat Thai (left), Cho Cho San (right).
Image adapted from: @chatthailife, @chochosansydney
If you're hankering for some familiar Asian flavours during your trip, we recommend the award-winning Chat Thai for authentic Thai cuisine with a modernised twist, Cho Cho San for izakaya-style Japanese fare in a dreamy MUJI-esque setting, and Pitt Street – AKA Sydney's Koreatown – in general for all your K-cuisine cravings, from K-BBQ to fried chicken with beer.
---
Dining with stunning views & fresh local produce
---

Icebergs Dining Room And Bar, located at Bondi Beach and home to the famous Bondi Icebergs pool.
Image credit: Icebergs Dining Room And Bar
Famed for its gorgeous harbours and beaches, Sydney has no lack of restaurants offering waterfront and coastal dining. Places like Icebergs Dining Room And Bar – and the more casual Icebergs Club Bistro – as well as The Boathouse Balmoral let you savour breathtaking views of the sea as you tuck into gourmet fare. 

Chow down on The Boathouse Balmoral's classic beer-battered fish and chips with the ocean right before your eyes.
Image adapted from: @theboathousegroup_, @theboathousegroup_
Speaking of gourmet, you can look forward to culinary delights featuring fresh local produce and the catches of the day, with Sydney's homegrown produce oft-lauded for superb taste and quality.
---
Hidden bars plus brewery/distillery tours with cheese & chocolate tasting
---

Image adapted from: @thisisthebarbershop, @thisisthebarbershop
If you fancy some tipple to unwind, knock back a drink or two at Sydney's best hidden bars. The Barber Shop, for example, is an actual barber shop offering gentlemen's grooming services such as haircuts and beard styling by day. It also houses an adjoining cocktail bar which springs alive come sundown.

Image credit: @sojuliketoeat
Avid drinkers can go behind the scenes to see where the magic happens, as Sydney is home to an array of brewery and distillery tours.
Hunter Distillery, in particular, offers tastings in test tubes which makes the process seem more science-y and legit. You can also partake in wine tasting tours in Hunter Valley, complete with cheese and chocolate tasting to accompany your bevvies.
Last but not least, lovers of wines and gin ought to check out Firescreek and Distillery Botanica respectively. Both of these famed establishments are open for tastings and tours that'll have you yearning to bag a few bottles home.
---
Embark on a road trip through scenic rainforests & coastal towns
---
It goes without saying that the heart of Sydney has plenty for visitors to do, from shopping and eating to hitting up beaches and ocean pools, strolling through farmers local markets with fresh produce, and visiting attractions like Luna Park and Taronga Zoo.
If you're raring for a self-guided adventure coursing through the outskirts instead, Sydney is a prime starting point for scenic road trips to escape bustling city life. Other than stunning routes along Central Coast, Grand Pacific Drive and Sea Cliff Bridge which overlook the ocean, here are some notable pit stops you can look forward to along the way:
---
Blue Mountains – Glow worm caves & stargazing tours
---
Fondly regarded as Sydney's "backyard", Blue Mountains is about a 2-hour drive west of Sydney. The mountainous UNESCO World Heritage site provides crisp, fresh eucalyptus-scented air, majestic waterfalls, and loads of flora and fauna – ideal for a rejuvenating break from city life that we Singaporeans certainly need.

Image adapted from: Blue Mountains Stargazing, High And Wild
The abundance of natural wonders and low levels of light pollution mean you can partake in activities such as Glow Worm Cave Tours and Stargazing Tours, as well as outdoor adventures such as Abseiling.
---
Hunter Valley – Award-winning food & drink, hot air balloon rides
---
As the oldest and most renowned wine growing region in Sydney, Hunter Valley is home to more than just vineyard, brewery and distillery tours. Visitors will be spoiled for choice by the number of gourmet restaurants around the region, with Bistro Molines – serving classy French cuisine in a quaint country cottage setting – being a top pick.

Image adapted from: @bistromolines, @balloonaloft
For those who want to take their Hunter Valley visit to higher levels – literally – make sure to book a Hot Air Balloon Ride. You'll be able to take in aerial views of lush meadows, award-winning vineyards, and with a bit of luck, maybe even some frolicking kangaroos in the bushes and farmlands.
---
Port Stephens – Majestic sand dunes & activities for thrillseekers
---
Think Sydney beaches and the iconic Bondi Beach is sure to come to mind. A well-kept secret lies in Port Stephens, an alternative beach getaway with pristine sands, glistening seas and a smorgasbord of fresh seafood to enjoy. You can even partake in dolphin and whale watching here, to see the spirited marine life in their natural habitat.

Image adapted from: Beachside Holidays, @portstephens4wdtours
To really experience that beachside paradise living to the max, hit up Beachside Holidays and The Anchorage for coastal accommodation. And if you're the thrill-seeking sort, Port Stephens also offers activities like sand boarding and quad biking that'll let you feel the rush.
---
Visit scenic nature spots that look straight out of a postcard
---
A big part of travelling is witnessing sights you'd never be able to find in your home country. The entire continent of Australia is known to be filled with glorious natural wonders, from beaches and mountains to lush rainforests. If awe-inspiring sights are what you're after, here are some of Sydney's best scenic nature spots to slot into your itinerary:

Image adapted from: Jervis Bay Wild, @david_kilcourse, @waitwait_bycan
Bioluminescence at Jervis Bay

: Witness the glow-in-the-dark natural phenomenon of blueish-green algae blooms shining bright when the tide comes in.

Queenscliff Tunnel at Manly Beach

: Also called Manly Wormhole, this IG-worthy cave beach tunnel lets you snap beautifully framed shots with you against the coastal city backdrop.

Pink Caves at Catherine Hill Bay

: The caves are a deep purplish-pink hue due to years of continuous waves crashing against the split rock, exposing the vibrant shades within.
Note: Keep in mind that because bioluminescence is naturally occurring, there is no guarantee of its presence and glow intensity.
Visitors are also encouraged to check the waves and tides before heading on beachside activities, like visiting the Queenscliff Tunnel and Pink Caves.

Echo Point (left), Elysian Rock (right).
Image adapted from: @merindaskies, @rikanara
Hiking enthusiasts can challenge themselves to a trek throughout the Blue Mountains. Your hard work will all be worth it when you reach the numerous scenic lookouts including Echo Point, Olympian Rock, Elysian Rock and Honeymoon Bridge.

Image adapted from: Paperbark Camp, Bubble Tent Australia
Additionally, you can skip the hotels and try out next-level accommodation such as glamping via Paperbark Camp, or sleep under the stars in a see-through Bubble Tent. Both options place you right in the thick of picturesque nature, in the safest and most comfortable way possible.
---
Get up close with wildlife like llamas, alpacas, camels & dolphins
---
Down Under is synonymous with kangaroos and koalas, but there are actually tonnes of other wildlife experiences you can have in New South Wales – be it with land or marine creatures.

Image adapted from: @the.llamacollective, Destination NSW

Image adapted from: @pskoalasanctuary, @pskoalasanctuary
And of course, no trip to Australia is complete without seeing the cuddly marsupials doing their thing. Be sure to swing by the Port Stephens Koala Sanctuary which cares for sick, injured and orphaned koalas, and perhaps contribute monetarily to their preservation of the species by glamping a night or two on their sanctuary grounds.
---
Fly Scoot to Sydney to save on your Aussie trip
---
If this guide to Sydney's must-sees, must-dos and must-eats has gotten you ready to dust off your suitcase and whip out your passport, we've got some great news for you. Book your ticket to Sydney via Scoot before 26th April 2022 (2359H) to enjoy special sale fares from just S$199.
Prices are one-way, taxes included. T&Cs apply.
Some of us prefer to nua in picturesque accommodations and eat our weight's worth of good food, while others travel to explore the lands and take in all the natural sights and unique experiences it has to offer. Whatever traveller type you may be, Sydney probably has something that ticks all your – and your travel companions' – boxes.
---
This post was brought to you by Destination New South Wales.
Cover image adapted from: @balloonaloft, @david_kilcourse, @celsiuscoffeeco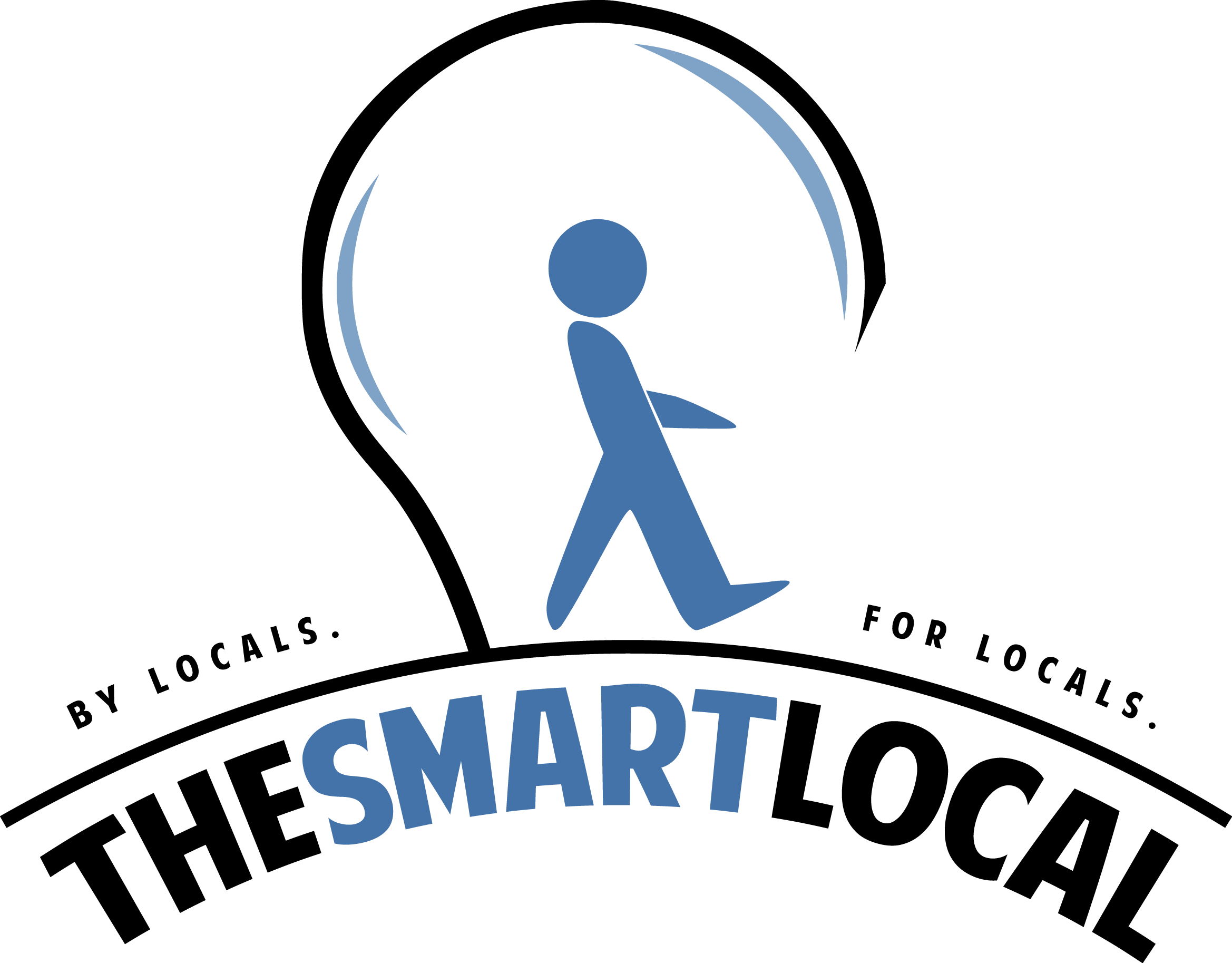 Drop us your email so you won't miss the latest news.