Best beaches in Singapore
---
Whether you're guilty of posting selfies at a beach club or envying your peers who do, you can't deny the allure of the sun, sand and sea for some peace of mind on the weekends. As both Phase 2 and the summer heat kick into high gear, it seems as though crowds are flocking back to beaches in Singapore.
Be it for overseas vibes, a sunkissed tan or some leisurely catch up with friends, here's a roundup of the best beaches in Singapore you can head to for that much-needed stress relief.

Note: Remember to practise safe distancing when you're visiting the beach! 
Read more beach-related articles here:
---
1. Tanjong Beach – chill beach & bar for the best of both worlds
---
Image credit: @kamsinkaneko
If you're looking for a beach that won't have you worrying about breaking social distancing measures, consider Tanjong Beach in Sentosa. Sure, it's still regularly populated but the vast amount of space means you'll still be able to get a shaded, isolated spot under one of the many palm trees.
Don't worry if you change your mind and end up having FOMO. Just within walking distance is Tanjong Beach Club – a seaside bar that offers food, drinks, day beds and a pool to get a soak in. 
Enjoy beers and Western fare by the pool at Tanjong Beach Club
Image credit: @nhuhaont
The beach area at the club also has free life-sized Jenga and volleyball nets so you'll never get bored throughout your visit.
Photo score: 7/10
Quiet level: 4/10
Best for: Those that can't decide between peace or party mode.
---
2. Siloso Beach – activities like zip lining & bungee jumping
---
Bungee jump at AJ Hackett with Siloso Beach right below
For those whose idea of a fun beach day involves plenty of activities and getting a good sweat in, Siloso Beach in Sentosa is your best option. From bungee jumping to racing your friends in a luge, there's plenty to see and do here.
AJ Hackett lets you channel your inner Batman by jumping off a 50M tower as you take in the full view of the beach below, while Skyline Luge Sentosa has racing tracks that light up in various neon colours at night. Over at Mega Adventure, you can zipline through the sky, rock climb or attempt an obstacle course of varying difficulty levels.
Ride the luge at Skyline Luge Sentosa 
Besides high-speed thrills, you can also take to the beach for group games like frisbee or volleyball, or even rent a kayak from Ola Beach Club and paddle out to sea. 
Image credit: @rumoursbeachclub
If winding down is your sole agenda, Ola Beach Club is also amongst the many bars and restaurants, like Rumours and Coastes, where you can strip down to your bikinis and boardshorts, chill out with a beer and soak in the sun. 
Photo score: 9/10
Quiet level: 2/10
Best for: Thrill-seekers and adrenaline junkies
---
3. Palawan Beach – panoramic view of the island
---
Image credit: Sentosa
You've most likely seen shots on IG of adventurers in Sentosa in the middle of a suspension bridge. That very landmark is at Palawan Beach – located right in the middle of the island. The bridge isn't just good for photos; it also leads to 2 towers with viewing decks where you get a 360-degree overview of your surroundings.
Image credit: @_valent._
Back on land, the pristine shore makes for a relaxed chill out spot, where you can engage in kid-friendly activities like picnics, building sandcastles or tic-tac-toe in the sand. For some grub, FOC Sentosa will have your hunger pangs quelled with their Mediterranean menu 
Photo score: 7/10
Quiet level: 3/10
Best for: Families with kids
---
4. Changi Beach – plane spotting and seaside dining
---
The Sea Grill offers dining with a view
Image credit: @theseagrillsg
Dining with the calming sounds of waves crashing right next to you can be made reality at Changi Beach. Restaurants like The Seaside Grill have an alfresco setting that allow you to dine outdoors and feel closer to nature. For something less fancy, the nearby Changi Village Hawker Centre or BamBooze Bar & Bistro are also worthy options.

Spot the "Inscription Of The Island" sculpture
If you're not peckish, you can slowly explore the entire stretch of Changi Beach that also includes the park and the Changi Point Coastal Walk. Make sure to stop by the "Inscription Of The Island" sculpture for a fun photo op – a signature attraction at the beach. 
Image credit: @fspotter_photography
Besides the usual activities you can get up to like cycling, rollerblading and fishing, Changi Beach's location in the far east also means that it's a prime plane-viewing spot. Take this chance to count how many zoom past you on your day out! 
Photo score: 4/10
Quiet level: 5/10
Best for: Foodies looking to walk off the calories after dinner
---
5. Punggol Beach – walking trails and scenic photo spots
---
Away from the throngs of crowds, Punggol Beach is a serene escape in the Northeast of Singapore. It's also relatively convenient to get to – Bus 84 takes just 10-15 minutes to get here from Punggol Interchange. 
The first thing you'll notice is how much quieter it is compared to most other beaches. Make your way to the bed of boulders sitting on the shore, where you'll get to rest your feet or simply take photos for the 'gram without the worry of photobombers. 
A little exploring will lead to The Punggol Settlement; a restaurant overlooking the beach, Coney Island; a popular cycling spot, and Punggol Promenade Nature Walk; where nature-lovers can attempt an easy hiking trail.
Photo score: 7/10
Quiet level: 8/10
Best for: Nature seekers and those looking for photo opportunities
---
6. Lazarus Island – offshore getaway for day trips
---
Travelling to Bali, Batam and Phuket are not possible plans in the COVID-19 era, so the next best thing to a private beach escape is one of Singapore's many offshore islands. 
Take a boat ride over to St John's Island from Marina South Pier for $18/ticket, where you'll get plenty of privacy. But why stop there? A further 10 minute walk leads you to Lazarus Island, an even more secluded spot where you can frolic with your friends and get some tanning done without the concern of your noise levels or awkward glares from strangers. 
No overnight stays are allowed, so don't forget to board the last ferry from St John's Island back to the mainland at 5PM on weekdays and 6PM on weekends.
Photo score: 7/10
Quiet level: 8/10
Best for: Those looking to go overseas without needing to bring a passport
---
7. East Coast Beach – camping, BBQ & cable skiing
---
Image credit: @loneshrek
You'll never mutter "I'm so bored" at East Coast Beach. The beach/park combination is never short of crowds at any time of day, whether they're having picnics, jogging along the designated pedestrian footpaths or trying out rollerblading. 
Image credit: @princessjysh
Daredevils can show off their Tony Hawk moves at the Xtreme Skatepark or have a splash trying out cable skiing at Singapore Wake Park. Even if you're not that adventurous, you can still marvel at the stunts and tricks of those participating from the sidelines.
Image credit: @_clarenceeee_
Dinner options include the famous East Coast Lagoon, where many get their zi car fix of BBQ stingray, sambal kang kong and oyster omelette. There are also camping sites and BBQ pits that you can book beforehand for a late-night or overnight stay. 
Photo score: 5/10
Quiet level: 3/10
Best for: Those looking for an active day out
---
Comb the best beaches in Singapore
---
We live in an urban jungle, and sometimes we just need to be around nature to clear our headspace. These best beaches in Singapore will provide just that – filled with activities ranging from laidback tanning to thrilling water sports. 
Start planning your next visit to the shores with your friends, family or SO – remember to bring along your sunblock, picnic mat and not forgetting, your face mask too! 
Find out what activities you can do in Singapore:

---
Cover image adapted from: Rumours Beach Club, @theseagrillsg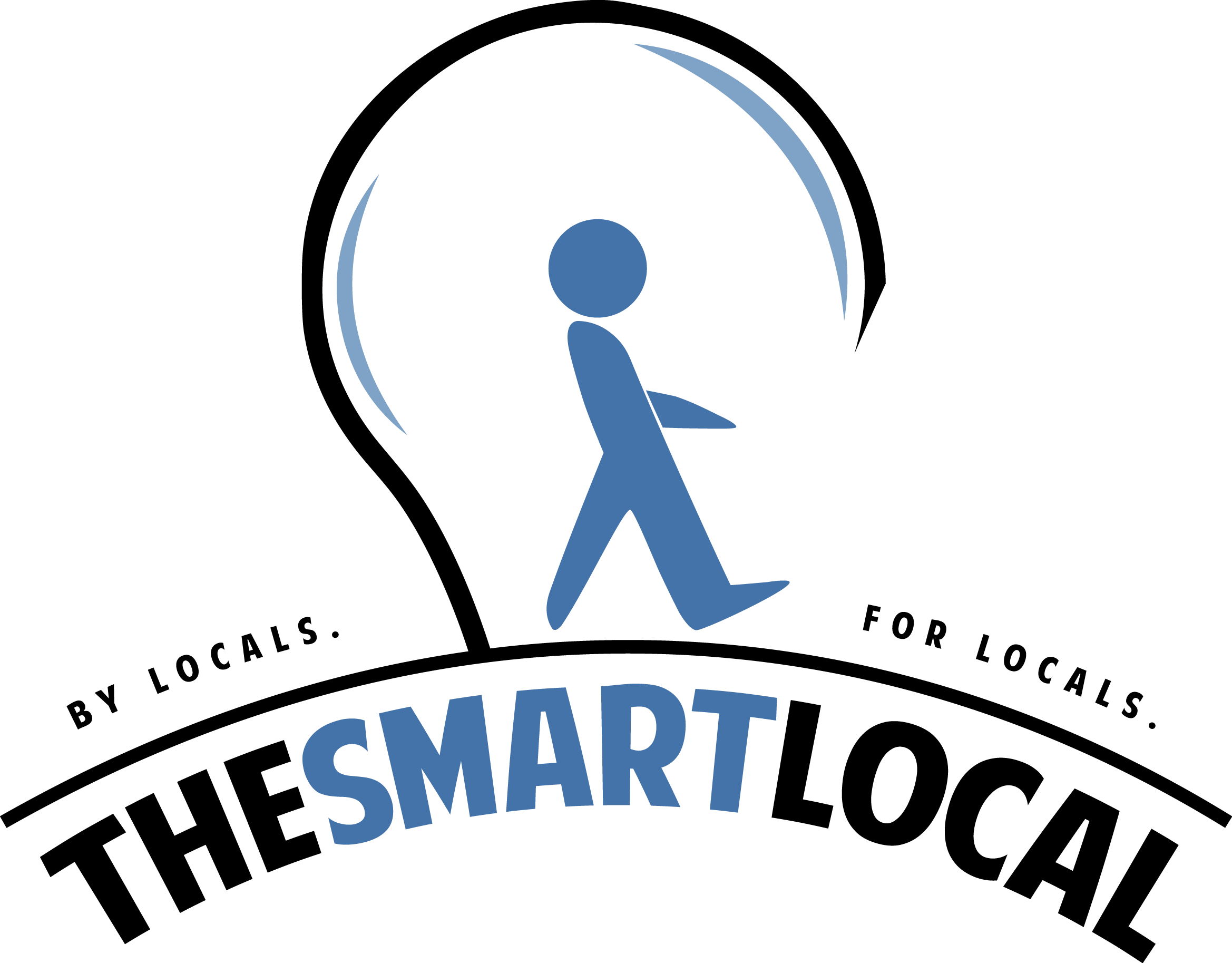 Drop us your email so you won't miss the latest news.