Slurping Good!
---
Instant noodles – they come in many shapes, sizes, and flavours, from the classic Nissin Cup Noodles to the trending Hai Chi Jia Suan La Fen. If you can't get enough of its MSG-laden goodness, then check out Slurping Good! – an instant noodle-themed playground brought to you by the folks behind Artbox and Eatbox.
The playground has 13 interactive exhibits and a merch store selling noodle-themed goodies and you'll be sure to go home with a whole new appreciation for the humble cup noodle.

---
Interactive exhibits at Slurping Good!
---
Slurping Good! is all about the journey to make the perfect cup of instant noodles. Right from the get-go, you'll be told that each exhibit represents the different ingredients that go into a cup noodle. As you venture further into the playground, you'll eventually get to try crafting some customised cup noodles with ingredients handpicked by yourself.
---
Raining Noodles – Hanging noodles from the ceiling
---
With cutouts of varying sizes of noodles, this first exhibit will have you posing for the poster of Singapore's version of Cloudy with a Chance of Meatballs – except this time, it's instant noodles.
---
Egg Room – Choose your preferred method of cooking eggs
---
Like peanut butter and jelly, nothing goes together with a bowl of Maggi mee quite as well as eggs. From hard to soft boiled, scrambled to fried, you'll get to vote for your favourite way to have eggs at this exhibit by placing an "egg" into one of four "voting stations". 
---
Seafood Room – Take a seat on the giant crab stick bench
---
Whether you're team Chilli Crab or Pepper Crab, you'll be delighted to know that your favourite ingredient has its own exhibit room. Line up for the perfect Instagram shot among the ocean-themed wallpapers draped with fishnets and toy crabs. At the centre of it all is the crab stick bench – a human-sized crab stick that is sure to make your tummy rumble, although it's sadly inedible. 
---
Bacon Room – Pose with a giant can of ham
---
Just like in the movie Honey, I Shrunk the Kids, this giant can of ham in the room is so large that it feels like I've shrunk to miniature size. 
Armed with neon lights and tiled flooring reminiscent of an American diner, the Bacon Room will surely appeal to the meat lovers who die die must have some protein with their instant noodles. 
---
Veggie Room – Compete with your friend in a game of tic-tac-toe
---
As any mum will tell you, it's important to have your serving of vegetables with every meal. This vegetable-themed room has a full-sized tic-tac-toe board so that you can challenge your friend while reminding yourself to eat more veggies.
---
What's Cookin' – Swing inside a pot of ramen
---
Ever wondered what it's like to be stirred in a giant pot of noodles? Neither have I – until I sat on the giant swing in the What's Cookin' exhibit. With enough space to accommodate three people, you can take a quick respite here before checking out the rest of the playground.
---
Dream Cup Noodles – Stand to win cool merchandise
---
Some of us can get into long debates over what's the best cup noodles flavour. Is it the classic chicken flavour, or the more exotic ones such as squid ink and Korean army stew? Either way, if you find yourself craving a specific flavour, you can pen it down and share it with other visitors at the Dream Cup Noodles area.
And for those who claim to know every Nissin Cup Noodles flavour under the sun, put that knowledge to the test by guessing the correct flavour a la Wheel of Fortune and stand a chance to win some cool noodle-themed merchandise.
This gigantic statue measures at least 1.7m tall
---
Chu Qian Yi Ding Slide – Slide down some delicious noodles
---
Instead of the noodles sliding down your throat, you will be the one sliding down the noodles.
No playground is truly complete without a slide. Featuring both an adult and a kid-sized slide, those visiting with their kids can have fun with the little ones at the same time.
---
Noodle Lab – Make your cup noodles and eat it
---
Some of the noodles on display are imported from Japan and not something you can find at your local Don Don Donki
Make your way to the second floor and you'll be immediately greeted by a wall showcasing 93 different Nissin Cup Noodles. As its name implies, the Noodle Lab is where you try your hand at crafting the ultimate cup noodles. 
Visitors to Slurping Good! will also receive two free complimentary toppings of their choice
Once you've decided on your order, you can head on over to Eatbox located right next to Slurping Good! where the designated chef will whip up a piping hot bowl of noodles with all the ingredients you've selected.
---
Shop 'til you drop at the noodle-themed retail area
---
Spend a minimum of $10 to get 10% off your entire purchase
Located on the second floor also is Slurping Good!'s retail store, selling a range of noodle-themed merchandise from iPhone cases to keyrings. You can even find cups ($18) and bowls ($20) with the iconic Nissin Cup Noodles design.
While others may wear their heart on their sleeves, we instant ramen fans would prefer to wear our favourite food on our shirts instead. Their official Slurping Good! t-shirts not only look good but are comfortable and stretchy as well. 
---
Visit the Marketplace and win exclusive prices
---
Located in the basement of Tekka Place, the building right next to Slurping Good!, the Marketplace has claw machines where you can use the complimentary tokens given with each purchase of Slurping Good! tickets to win attractive prizes.
They've also partnered with Lazada for visitors to stand a chance and win up to $50 worth of Lazada vouchers. Other prizes to be won include – you guessed it – even more instant noodles. 
---
Spend a delicious afternoon at Slurping Good!
---
We already have food-themed museums in Singapore such as the Museum of Ice Cream, so it comes as no surprise that the classic cup of instant noodles got a dedicated interactive playground as well. Slurping Good! not only has whimsical exhibitions and mini-arcade claw machines but also allows you to be hands-on with building your own ramen as well.
Tickets are priced at $21 each for a 30-minute session and include a tote bag, vouchers, and claw machine tokens for use at the Marketplace. If you have children aged three and below, you can bring them along for free admission as well. You can purchase your tickets here.
Address: Tekka Place, Annex Building, 2 Serangoon Road, #01-51/52/53/54, Singapore 218227
Opening hours: 10AM-10PM, Daily
Also check out:
---
Photography by Tasha Sun.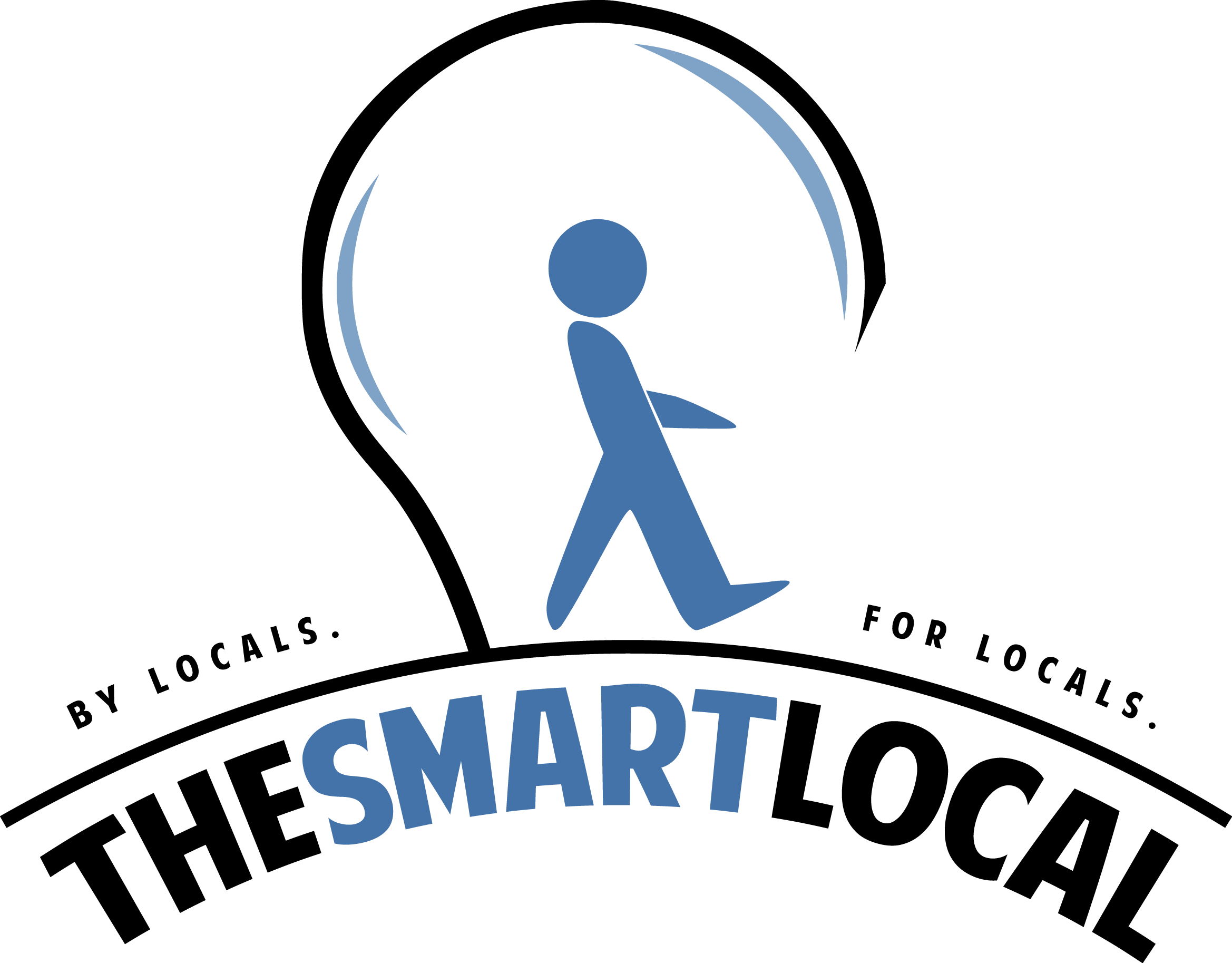 Drop us your email so you won't miss the latest news.