Hai Chi Jia instant noodles review
---
Even at around $3 a pop, everyone seems to be giving a rave review for Hai Chi Jia instant noodles. Bearing a grinning, bowl-cut veteran Hong Kong actor Bobby Yip, these instantly-recognisable little cardboard cups seem to have taken over social media by storm.
While everyone knows Hai Chi Jia best for their Suan La Fen (sour spicy vermicelli), they've got a range of options, including dry noodles, and versions with clams and crispy rice crackers. To help you get the most bang for your buck, here's the ultimate Hai Chi Jia instant noodles review, ranked by spiciness and worth-the-hype levels so you'll know exactly what to expect.
Check out our other articles on fast meals at home:
---
5. Shun Xin Xiao Mian – Chongqing-style flat noodles
---
According to Hai Chi Jia's website, Shun Xin Xiao Mian (顺心小面) is a Chongqing-style creation with flat, springier noodles that have more of a bite. However, even at the minimum recommended cook time of 3 minutes, the thin, flat noodles weren't as QQ as I expected them to be. 
This did make for silky noodles that were easy to eat, but the more supple, al dente glass noodles of the other Hai Chi Jia flavours definitely made more of an impression. Flavour-wise, the mala broth was remarkably rich and beefy – tasting just like the Chongqing version that uses oil made from rendered beef fat.
Spice level: 4/5. The beefy stock and creamy sesame paste balance out the spice levels rather well.
Worth the hype: 2/5. Though the soup is flavour-packed, the noodles turned out rather mushy even when cooked under the specified time.
---
4. Ma Jiang Mian Pi – sesame sauce dry mian pi noodles
---
The only flavour on this list that doesn't come in the iconic cardboard box, Ma Jiang Mian Pi (麻酱面皮) is a riff off a traditional dish: sesame peanut paste noodles. Despite its simplicity, the incredibly supple and bouncy wide mian pi noodles are the star of the show.
That's especially true when you assemble Ma Jiang Mian Pi from its 6 condiment packets containing chilli oil, vinegar, veggies (with added sesame seeds and bean curd skins), sesame-peanut paste, preserved vegetables, and fried peanuts for crunch. Unlike the other flavours on this list, Ma Jiang Mian Pi is served dry, and comes with wide, flat sweet potato noodles that do a fantastic job when it comes to chilli oil delivery.

Ma Jiang Mian Pi comes in a large tub that makes it easy for you to toss the ingredients together
Pro tip: To achieve an authentic mian pi experience, Hai Chi Jia recommends that you add fine cucumber strips and sliced sausage.
Spice level: 3/5. The noodles are equally sweet, savoury and spicy.
Worth the hype: 3/5. The deceptively simple Ma Jiang Mian Pi made one of the strongest impressions on this list, but isn't exactly unique.
---
3. Jiao Ma Guo Ba Fen – with added rice crackers
---
Where Shun Xing Xiao Mian is beefy, Jiao Ma Guo Ba Fen (椒麻锅巴粉) is… chickeny. Mixing the 5 packets of condiments (seasoning powder, dehydrated vegetables, chilli oil, sesame paste and rice crackers), you'll be greeted with an uncanny KFC-like aroma.
Fried chicken-lovers would be glad to know that the broth tastes as rich as it smells, although spice-lovers might be left a little wanting. The least spicy of the lot, Jiao Ma Guo Ba Fen would definitely appeal to those who prep tissues and a cold drink when grabbing a xiao la (less spicy) stir-fry at their ma la xiang guo joint.
To top it off is a small pack of rice puff crackers for you to dunk into the piping hot broth. You'll definitely want to fully immerse these bad boys – they don't pack much flavour themselves, but do a great job at holding their crisp.
Spiciness: 2/5. Perfect for those who struggle with spice who want to get in on the Hai Chi Jia action.
Worth the hype: 4/5. This isn't your run-of-the-mill chicken-flavoured spicy noodles – it's rich, fragrant and pretty complex in taste.
---
2. Suan La Fen – sour-spicy noodles
---
The flavour that took Singapore by storm, Hai Chi Jia's best-selling Suan La Fen (酸辣粉) might have been the product that shot the 2-year old company to fame. Suan La Fen roughly translates as "sour-spicy noodles", but Hai Chi Jia's rendition creates a distinct mala-like numbing sensation compared to traditional suan la fen. 
Like the other flavours on this list, Suan La Fen comes with 6 packets of condiments, containing: seasoning powder, dried vegetables, black vinegar, fragrant fried peanuts and chilli paste and chilli oil. That's definitely more packets than most instant noodles, but glance at the list of contents and you'll be astounded by 49 different ingredients.
While the numbing Sichuan peppers in the seasoning hit you first, there's also a very distinct, refreshing sourness imparted by a generous packet of high-quality fragrant black vinegar. The peanuts and dried vegetables add an enjoyable crunch, while the sweet potato cellophane noodles excel at absorbing the oils and flavours – expect to see glistening, hot-red strands.
Pro tip: Love mala, but can't handle the heat? Hold back on the chilli oil to keep spice levels in check – true instant noodle connoisseurs know that.
Spice level: 5/5. It's the spiciest and the most numbing of the 5, so even though most Singaporeans might be able to handle the heat, they might find it too numbing.
Worth the hype: 4/5. The real star of the show is the silky-smooth glass noodles, though tasting its clear and refreshing sour mala broth immediately explained the hype around it.
---
1. Hua Jia Fen – la la clams
---
It's almost unfair to the other options on this list – Hai Chi Jia's Hua Jia Fen (花甲粉) packs actual clams, with its name roughly translated as "Venus clam noodles". 
Also containing 6 packs of condiments in the box, Hua Jia Fen swaps the vinegar, chilli paste and fried peanut packets for clams, enoki mushrooms, and sesame paste instead. This results in a less aggressive mala flavour, instead creating a much creamier, nuttier and garlickier broth that pairs exceptionally well with the clams.
The $3 price tag for cup noodles seems steep for most of us who expect just powdered broth and tasteless noodles. Though the taste of Hai Chi Jia's other noodle options easily matches their price, Hua Jia Fen might very well give the most bang for your buck. With the enoki mushrooms and clams dished atop the noodles, it wouldn't look out of place served at a respectable restaurant for twice or thrice the price.
Spiciness: 3/5. It's not very spicy, but quite heavy on the garlic.
Worth the hype: 5/5. Unless you're a garlic-hater, the rich broth of the Hua Jia Fen will be an instant hit for most. The mushroom and clam toppings are another huge plus.
---
Hai Chi Jia instant noodles review
---
With up to 6 condiment packets and nearly 50 ingredients apiece, these spicy, savoury noodles by Hua Chi Jia aren't your typical cup noodles. For their price, you get to enjoy quality and complexity even for a quick and easy snack to prep for supper when hunger pangs strike. 
For more articles on instant noodles:
---
Photography by Pichan Cruz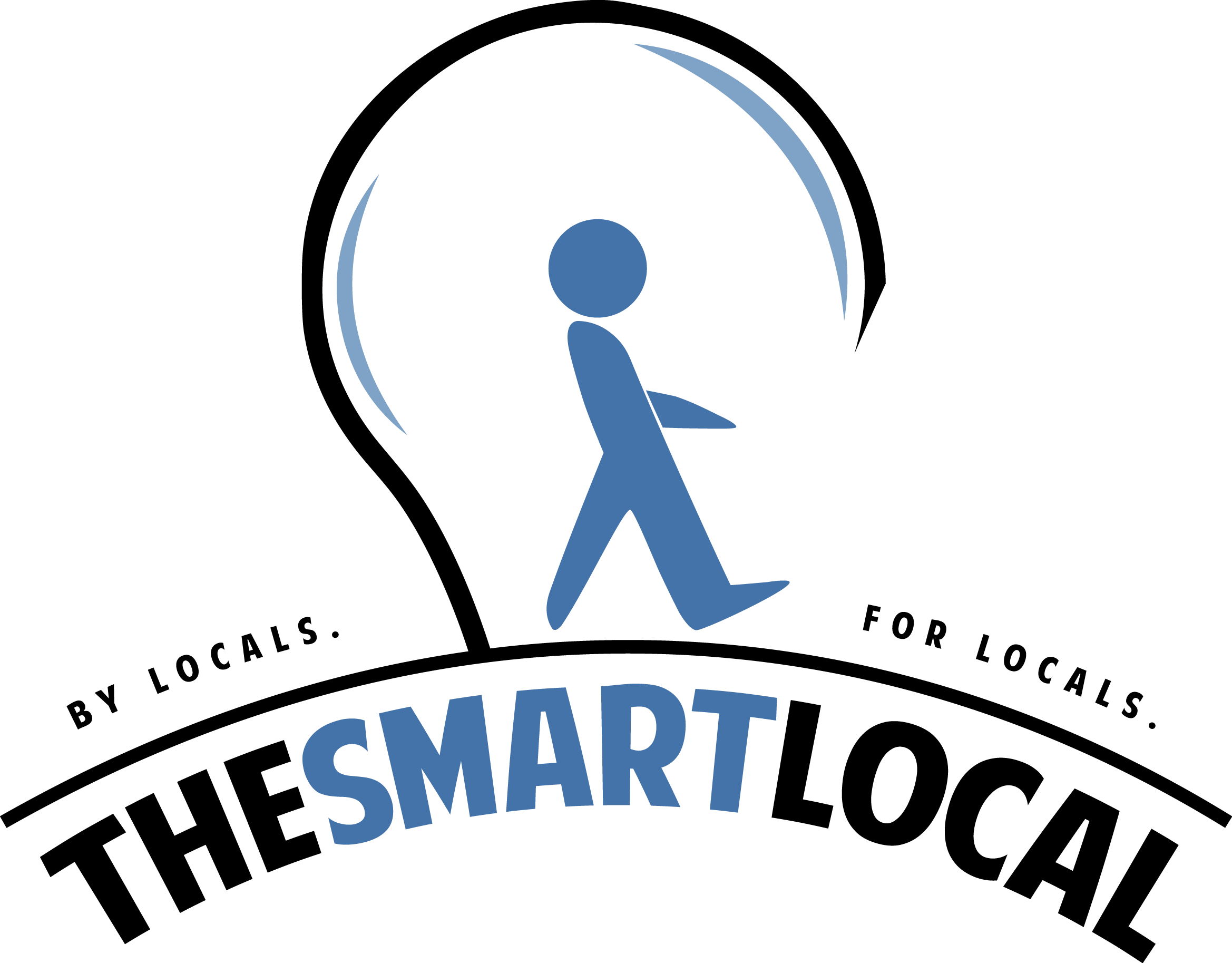 Drop us your email so you won't miss the latest news.