Cheap supermarket foods to enhance home cooking
---

Cheap supermarket foods to enhance home cooking
Image credit: Eatbook, @cafemurrayhill
One of the things we miss the most during this COVID-19 circuit breaker period is romantic date nights, with dine-in celebrations at fancy restaurants out of the question. Be it chomping down on a juicy steak or savouring the finest sushi – you just can't recreate these at home… or can you?
Fine dining can indeed happen at home, and it doesn't need to cost an arm and a leg. With these 9 cheap supermarket foods that can be delivered quickly to your house, you can zhng your home-cooked dishes to posh restaurant levels – all in your very own kitchen.
For more articles on cooking at home:
---
1. Truffle oil sprays – bring that posh cafe experience home
---

A few sprays of truffle oil is enough for a big bowl of fries – parmesan cheese shavings optional.
Image adapted from: @pscafe
The only thing standing between standard fries and the truffle version you get at posh cafes is a spritz of truffle oil – that's enough to permeate the room with that addictive, earthy aroma.
Some truffle oils are made with the real deal and can cost a pretty penny. For the rest of us, there are many affordable options that you can get for as low as $7.30 for a 200ml bottle – less than what a portion of truffle fries would cost! 
It will go well with a wide range of dishes. Drizzle it over freshly-fried fries, kopitiam-style half-boiled eggs, or even Cantonese-style chok for that added fragrance.
---
2. Furikake – elevate easy-to-cook dishes like steamed rice and eggs
---

Image credit: Eatbook
With just a dash of furikake, you can turn your everyday home-cooked cai png (rice served with side dishes) to an atas donburi.
This Japanese-style seasoning usually contains seaweed, roast sesame seeds, kombu (dried kelp) and bonito flakes, packing a solid umami punch right on your tastebuds. From around $2.90 for a 50g pack, furikake goes well with staples like plain rice, eggs, tofu and fries.
---
3. Mentaiko mayo – for Japanese restaurant vibes
---

Image credit: Eatbook
Trends may come and go, but everyone's love of mentaiko mayo lasts forever. A Japanese sauce used as a topping, it brings the distinctive savoury and spicy flavour of preserved cod roe together with the creamy tartness of mayonnaise.
From around $8.50 for a 200g tube, mentaiko mayo can be enjoyed with almost anything – I'm talking sushi, pasta and even fries. It's not my proudest moment, but I once curbed my late-night hunger pangs by squeezing a tube of mentaiko mayo straight into my mouth. 
Pro tip: Aburi the mentaiko mayo with a chef's torch to fully recreate that distinct Japanese restaurant flavour.
---
4. Kalles – for a European-style breakfast
---

Image credit: @mymy915
Even while cooped up at home, you can channel European vibes for breakfast with cod roe spreads like Kalles. With a unique smoked, salty and tart flavour, these spreads are ideal for those with a more "Western" palate.
Also called Kaviar in Sweden, this spread is enjoyed with buttered toast, crackers or even served atop canapes with boiled eggs and mayonnaise. Its strong, fishy aroma can be an acquired taste, but hardy Singaporean tastebuds should prevail.
Pro tip: With Ikea closed during this Circuit Breaker period, you can find alternative cod roe spreads like Greek taramosalata that goes for $7.89 for a 200g box in the breakfast section of more upscale supermarkets.
---
5. Lotus biscuit – to add crunch to your dessert
---

Image credit: Lotus Biscoff
Served as an in-flight snack on many airlines, Lotus Biscoff is the perfect counterpoint to your midday cuppa that might also help channel upscale cafe vibes. 
Apart from coffee, it pairs great with other hot beverages and milk. Invented in Belgium, where it is also known as Speculoos, the biscuits also work especially well in a wide variety of dessert recipes that you can find on the brand's website. Get creative with dishes like apple tarts, cheesecakes and tiramisu – most which don't even need baking. Lotus biscuits can be found in most supermarkets from as little as $3.50 for a 250g pack.
---
6. Cinnamon powder – for Starbucks-worthy beverages
---

Visually, Ceylon cinnamon sticks tend to be thinner, smoother and lighter in colour than cassia cinnamon.
Image credit: @ceylon_ceynamon
A great accompaniment for hot beverages, pastries, and even oatmeal, cinnamon powder is most commonly encountered on the counter of a chic cafe or a nearby Starbucks. 
For that added atas factor, ensure you're getting the real deal by spending a little extra on Ceylon cinnamon instead of the more commonly-found cassia cinnamon. Available from around $6.90 for a 100g pack of the organic stuff, Ceylon cinnamon powder will be sure to add a ton of flavour to your morning joe.  
Pro tip: Substitute some sugar for cinnamon in your coffee or hot cocoa for some additional health gains like helping with diabetes and reducing the risk of heart disease.
---
7. Smoked salmon – a posh topping for many dishes
---

Image credit: @cafemurrayhill
If you've been having recurring dreams of a scrumptious Sunday cafe brunch, smoked salmon might just be your saving grace as you create your own rendition at home. 
Whether in a sandwich, paired with some scrambled eggs or neatly folded atop your attempt at an eggs benedict, smoked salmon makes for a good breakfast indulgence. You can even serve them up as a main dish – topped with dill, mustard and served with a side of potatoes. Available in most supermarkets, you can get them from as low as about $6.95 for a 75g pack.
---
8. Maldon Sea Salt – adds atas restaurant flavours and textures
---

Image credit: @maldonsalt
Let me let you in on a little secret: top chefs and home cooks the world over swear by Maldon sea salt flakes. As salts come, you can find these at more upscale supermarkets from about $8.80 for a 250g box. That's more than 35 times of house brand options that usually cost as little as $0.25 for the same portion.
It's hard to believe, but the quality of the seasoning matters if you're trying to emulate the top restaurants in your kitchen. Not only do the salt flakes add a satisfying crunch to your dishes, it will taste cleaner and purer than run-off-the-mill salts – since it doesn't contain additives like anticaking agents.
Don't worry about the price tag, though – you'll only want to use a pinch of it to finish off your dishes – which include everything from steak, fries, soups and even chocolate brownies! You can find these at more upscale supermarkets.
---
9. Extra virgin olive oil – add a fragrant finish to your dish
---

Image credit: Retha Ferguson
Watch enough Jamie Oliver and Gordon Ramsay and you'll soon recognise the importance of olive oil in quality cooking. Even with copious amounts of olive oil used during the cooking process, they would still douse the finished product with plenty of the good stuff even after they're done.
To bring that sheen and aroma out of your finished dishes, drizzle a high-quality extra virgin olive oil to emulate the dishes of your favourite brunch hangout. If you're cooking up an Asian-style dish, finishing with a 100% pure sesame oil will take your dish to the next dimension, too. 
These finishing oils can cost a pretty penny, but you can get affordable options –  for extra virgin olive oils at from $8.90 for a 500ml bottle, and for sesame oils at $4.50 for a 320ml bottle.
---
Cheap supermarket foods to enhance home cooking
---
Staying home during this COVID-19 circuit breaker period doesn't mean you have to miss out on enjoying a luxurious, romantic meal. With these 9 affordable ingredients you can easily purchase from supermarkets or even get delivered to your house, you can easily zhng up your meals to lift up your spirits.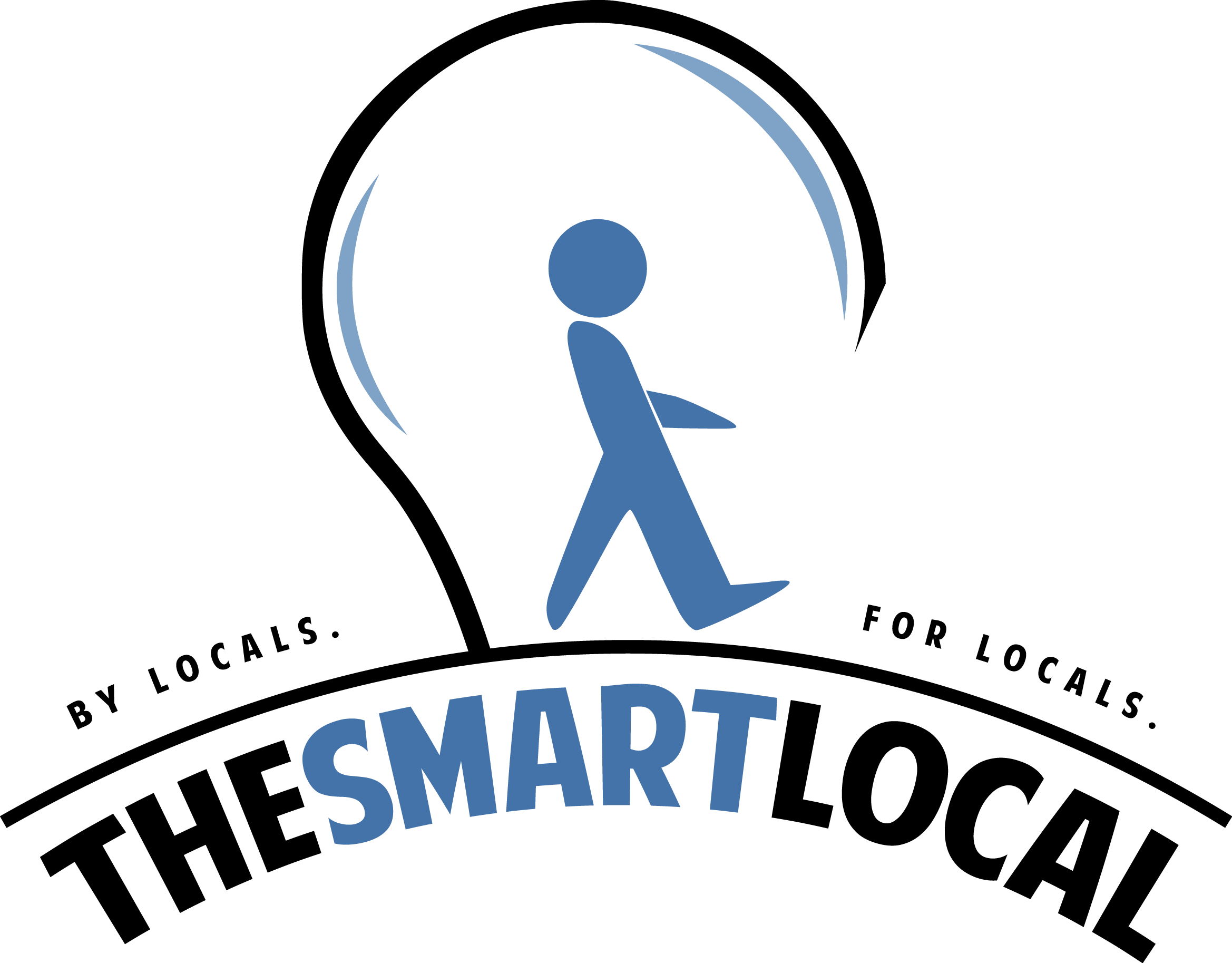 Drop us your email so you won't miss the latest news.