Unique egg recipes to try at home
---
Eggs, a pantry staple. There are already so many ways to cook an egg – scrambled, fried, poached and more. But on top of that, there are many unique egg recipes that really show how the sky's the limit when it comes to egg creativity. 
With Easter just around the corner, and a lot of time to spend indoors as well, why not try your hand at some of these recipes that are not only fun, but also fairly simple. After all, it's always nice to have something to be eggcited about during mealtimes.
Check out these other articles on recipes:
---
1. Egg in orange dessert
---

Image credit: Get Cracking
While stocking up for your Vitamin C intake, keep in mind that oranges are some interesting vessels for your next eggy treat. You'll be able to extract a fresh citrusy taste with very little effort – all it takes is carving open an orange and cracking some eggs inside.
Whipping milk and sugar into the mix creates a soft, eggy custard. Alternatively, you can experiment with adding cornstarch to turn it into a bubbly soufflé instead.
P.S. Try using an avocado as the vessel too!
Time needed: ~15 minutes (excluding baking time)
Ingredients: Eggs, orange, milk, sugar, cornstarch (optional)
Steps:
Cut orange at the top and carve out the pulp inside

Crack two eggs into the orange

Whip with ingredients until foamy

Image credit: 5 Minute Crafts
---
2. Cloud eggs
---

Image credit: @mellinden
These poofy cloud eggs look just like the ones in the sky – without the egg yolk of course. Both fun to cook and fun to look at, they're a perfect challenge in the kitchen.

Image credit: @instahollyfarm
Asides from being an eggcellent addition to your Instagram feed, these soft delights work well for breakfast on toast, especially with the gooey yolk running down the white cloud.
Time needed: ~15 minutes
Ingredients: Eggs, salt, pepper
Steps:
Separate the egg yolk and egg whites

Whisk the egg whites until stiff peaks form, season to taste

Create a cloud base with room for the yolk with egg whites, bake for ~8 minutes at 230°C until stiff

Place egg yolk on top and bake for another ~3 minutes
---
3. Striped egg
---

Image credit: Scrumdiddlyumptious
Admittedly, this striped egg recipe is more of a treat for your eyes, but it's still surreal to see our omelette in a yellow-and-orange zebra-like pattern. The best part is that no special tools or skills are needed, just a frying pan and some eggs are enough.
To turn this into an eggquisite meal, you can add in some rice or ham and roll it up. Don't forget to take pics of this one before you eat.
Time needed: 15-20 minutes
Ingredients: Eggs, milk
Steps:
Separate the egg yolks and egg whites, adding some milk to the egg yolks

Whip both until foamy

Cook the egg yolks on low heat, cut into strips in the frying pan and remove every other strip

Pour the egg white mixture on top and cook
---
4. Fried rice egg pancake
---

Image credit: @jess_thia
We all know about egg fried rice, but what happens when you up the ratio of egg-to-rice? You'll get a crunchy, filling fried rice egg pancake that's hearty enough to be a meal on its own. 
Instead of adding eggs to the rice in the pan, add rice to the eggs while you're whisking them in a bowl. Beef it up with toppings you'd usually add in fried rice too, for eggsample: ham, sausages or spring onions.
Time needed: ~10 minutes
Ingredients: Eggs, rice, desired toppings
Steps:
Beat eggs in a bowl

Add a generous amount of rice to the mixture, along with desired toppings

Mix well and fry at medium heat until crisp and brown
---
5. Homemade egg noodles
---

Image credit: @kitchenwithm
You'd be surprised at how accessible and rewarding it is to make your very own homemade egg noodles. These noodles not only taste fresh, but are also extremely satisfying knowing all the hard work put into them. The kneading may take some elbow grease, but it's good exercise.
Some recipes may differ from others in terms of ratios or extra ingredients like milk and butter, so just make sure you follow the recipe you choose because the ratios are important.
Time needed: ~20 minutes (excluding time for dough to rest)
Ingredients: 2 eggs, 2 cups of flour, ½ cup milk or water, salt
Steps:
Mix the wet ingredients and dry ingredients separately

Mix the eggy mixture into the flour mixture and knead for 10 minutes or until smooth

Cover with plastic wrap and let the dough rest for about 30 minutes

Roll the dough to about 1-2mm thickness, cut into desired length and shapes

Boil until al dente

 
---
6. Tamagoyaki
---

Image credit: @pusheen_travels
Tamagoyaki is an iconic Japanese delicacy – a fluffy, rolled-up omelette that's been perfected by roadside sellers for generations. While typically made in a rectangular pan, your round one at home works just as well. Once you've mastered the technique, there's no excuse to not make these.
The soy sauce in the recipe adds a nice hint of savouriness to the egg. And while most recipes call for "mirin", a Japanese sake-like rice wine, it's not a must if you don't have it ready in your pantry. 
Time needed: ~15 minutes
Ingredients: 4 eggs, 1 tsp oil, 1 tsp soy sauce, salt
Steps:
Beat the eggs with the soy sauce and salt

Oil pan and heat up at medium-high heat 

Pour a thin layer of egg mixture into the pan, spreading the egg to cover the entire pan

When set, roll the egg to one side to make a log

Add more egg mixture to the pan, lifting the rolled egg to let the mixture flow below it. Once set, roll the egg again.

Repeat until all the egg mixture has been used
---
7. Egg dumplings
---

Image credit: @keto_yibei
These egg dumplings look like the real deal and are made with a simple egg batter. With a dumpling filling of your choice, they're a hearty companion to your soup. You can even freeze them and re-boil or re-steam for another day.

Image credit: @bb6twpopup
You can shape the dumplings in a non-stick pan, but here's a pro-tip. Oil a ladle and use that to cook the egg batter as it creates an ideal portion size.
Time needed: ~20 minutes
Ingredients: 3 eggs, water, dumpling filling
Steps:
Beat the eggs together and add about 1-2 tablespoons of water

Using either a non-stick pan or ladle, create a circle with the egg batter

Place the dumpling filling in the middle, fold the egg over and pack it tight to seal

Either boil or steam the dumpling to ensure the filling is entirely cooked
---
8. Super fluffy omelette
---

Image credit: @sadefinds
This super fluffy omelette is so poofy and pancake-like that you'd wish your bed was made out of it. Even though it's airy and soft, it's still a savoury dish with tons of flavour depending on what extra ingredients you sneak in.

Image credit: @seattle_shrinking_blonde
The classic combination of ham and cheese is just one of the many types of fillings you can add. Try it with spinach, mushrooms or bacon too!
Time needed: ~15 minutes
Ingredients: 3 egg yolks, 5 egg whites, salt, pepper, butter, desired fillings
Steps:
Whisk the egg yolks until thick

Whisk the egg whites until medium peaks form

Mix the two together 

Butter a frying pan, cook with medium-low heat with a lid for about 10 minutes

Season the omelette with salt and pepper

Fold in half with the desired fillings in between
---
9. Burrito egg
---

Image credit: @jennandez
With one simple extra step you can turn a classic omelette into a burrito egg instead. Highly customisable, all you need to do is prepare your fillings and be ready to roll them up once the eggs are done cooking. Feeling healthy? Get some avocado in there. Cheat day? Fill yourself up with some bacon and mozzarella.
Time needed: ~10 minutes
Ingredients: Eggs, desired fillings
Steps:
Whisk the eggs 

In a frying pan over low heat, pour the egg mixture in

Just before the egg starts to set, place the desired toppings in the middle

Cover with lid until egg is done cooking

Fold the egg wrap from the left and right sides, then roll it up into a burrito
---
Have a go at these creative egg recipes
---
Now that your egg-knowledge has been widened with these creative egg recipes, it's time to crack some open. It's always fun cooking with eggs, and hopefully, these egg recipes made it even more so.
---
Cover image adapted from (L-R): Get Cracking, @instahollyfarm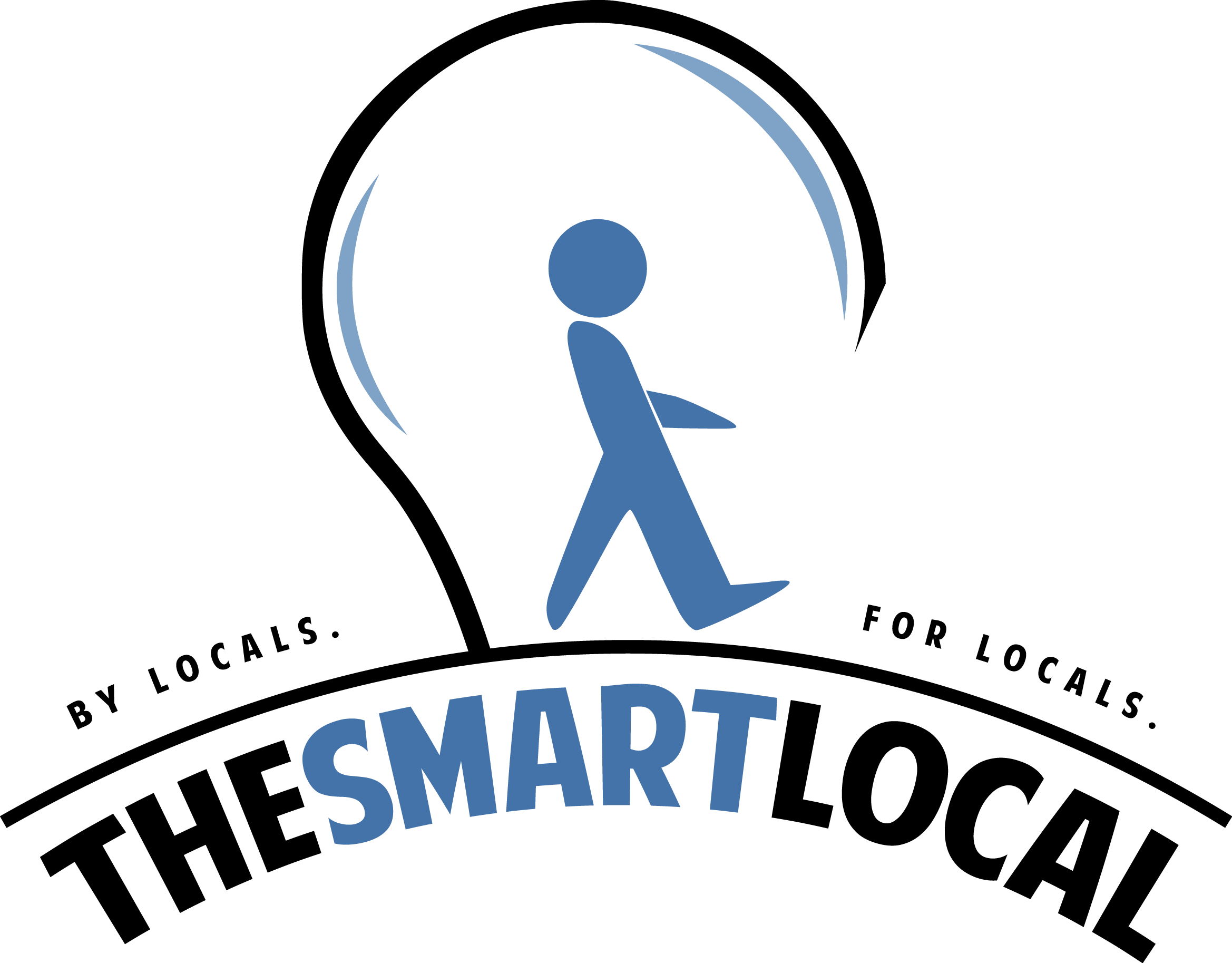 Drop us your email so you won't miss the latest news.