Online grocery stores in Singapore
---
Some people find grocery shopping therapeutic. But for others who hate anything to do with household chores – myself included – going to the supermarket is a hassle. Especially when it's full of crowds and long queues, and all you want to do is crash on your couch after work.
Make your life easier by ordering your groceries online. All of these stores offer free doorstep delivery when you order a certain amount, so you'll never have to emerge from your cave for cooking supplies ever again, nor have to spend the effort lugging those heavy bags around.
---
1. Redmart – Weekly clearance deals at up to 75% off
---

Image adapted from: Redmart
Redmart is one of the most popular local online platforms for groceries. They're now under Lazada, and operating solely online means that they don't have overhead costs for rental or store staff – which translates to better prices and more savings for us!
Their product categories are neatly listed out at the side – such as Rice & Cooking Essentials, Meat & Seafood, and even Party Supplies. But savvy shoppers would first click on the On Sale tab, which is always updated with the best discounts.

Clearance deals at unbeatable prices
Image adapted from: Redmart
Do also check out the Weekly Highlights section for that latest releases that you don't wanna miss. They often have festive specials for periods like Chinese New Year, "last chance deals" with up to 75% off clearance items, as well as brands exclusive to their store.
If you'd rather shop via your smartphone while on-the-go, you can do so using the Lazada app.
Delivery: FREE for orders above $40 for LiveUp Members, above $60 for Non-LiveUp Members (U.P. $5.99)
---
2. Sasha's Fine Foods – Hormone-free, sustainable food from trustworthy farms
---

Sashimi-grade salmon from New Zealand's alps, $26.90
Image adapted from: Sasha's Fine Foods

Those who are particular about the origins and quality of their food can look to Sasha's Fine Foods for hormone-free, sustainable produce. Started by an expat from London, this online grocery supports small farms – both local, as well as from abroad – with a focus on sustainability and eco-friendliness.

Pesticide-free fresh curly kale from local urban farm Sustenir Farms
Image adapted from: Sasha's Fine Foods
Click on the items listed and you'll see that every single one comes with a writeup on the country of origin, clearly stating if they're free of preservatives, pesticides, and other nasties. Now that's how you know that what you're putting into your body is the real deal, and nothing but the finest.

Hokkaido fresh milk, $6.90
Image adapted from: Sasha's Fine Foods
Delivery: FREE for orders above $100 (U.P. $10)
---
3. Fairprice – Purchase with purchase deals and free recipes
---

Image adapted from: Fairprice
Fairprice needs no introduction, and there's probably one right below your block – or at least an easy walk away. But why leave your abode when you can just order from their website?
They've got a section just for fresh food, including meat, marine fare, fruits, and vegetables. This is further broken down into sub-categories like mushrooms, berries, and leafy vegetables, so you'll be able to find just what you need with minimal scrolling. Items are also clearly indicated as halal if they are, so Muslims can shop with peace of mind.

Image adapted from: Fairprice
While you're stocking up your cart, it's worth checking out their promotions tab, which includes purchase-with-purchase specials, clearance items, and deals that rotate weekly.
If you're at a loss for what to whip up for dinner, check out their helpful recipes for some inspiration.
Those who know they'll be ordering their groceries online from now on can also join their FairPrice Digital Club ($9.99/month) which grants you unlimited free deliveries and waiver of their service fee. You'll also be able to earn Link Points on your purchases and get exclusive member discounts.
Delivery: FREE for orders of $79 and above (U.P. $3-5 depending on cart amount)
---
4. Dei – Singapore's largest Indian grocery portal
---

Image adapted from: Dei
[Update: Dei's site is under maintenance until further notice]
If you regularly cook Indian dishes or simply use a good amount of spices in your food, hit up Dei, Singapore's biggest Indian grocery portal which sources its products from various vendors for the best prices and variety.
They have a special Masalas & Spices section where you'll find the likes of turmeric powder ($2.24/200g), saffron ($7.35/g), and coriander powder ($1.40/200g) to give your cooking the added fragrance and flavour. You can also stock up on mixes for various types of curries.

Fresh meat, for which you can choose your desired type of cut
Image adapted from: Dei
Serial snackers can stock up on sweet and savoury tidbits like butter muruku ($2.20), a 1kg tub of gulab jamun ($5.70), or a pack of crispy papadum ($1.10).

Some of their Super Saver Deals on imported vegetables
Image credit: Dei
There are also beauty products like henna dye and skincare made from the natural goodness of ayurvedic herbs.
Delivery: FREE for orders of $59 and above, $30 and above for first-timers (U.P. $5.99)
---
5. Purely Fresh – Customise your meat and seafood
---

Image adapted from: Purely Fresh
Those who don't like to get their dainty hands dirty will be grateful for the seafood and meat customisation services by Purely Fresh. Whether you like your raw protein sliced, chopped, minced, de-skinned, or gutted, they can get it done for you.

Image adapted from: Purely Fresh
Their meat selection is particularly impressive, with picks like pig trotters ($16.95/1kg), chicken thigh boneless ($6.35/2 pack), and whole black chicken ($6.95/800g-1kg).

Image adapted from: Purely Fresh
Weight-watchers can go straight to their dedicated yong tau foo section, where there's a decent selection of fish paste-stuffed favourites like chilli ($3.35 for 8) and tau kwa ($1.95 for 2). Fish balls cost a reasonable $2.95 for 12, and there are also packets of mee tai mak and kway teow for you to complete the meal.
Delivery: FREE for orders of $50 and above (U.P. $10)
---
6. Cold Storage – Organic Oriental, Western & fruit produce boxes
---

Image adapted from: Cold Storage
Apart from the usual suspects you'll find at other supermarkets, Cold Storage sports an organic produce food section that'll let you "eat clean" without making too much of a dent in your bank account. Shop a la carte or place the fate of your weekly meals in their hands with an order of their Organic Produce Box.

Image adapted from: Cold Storage
If you find yourself whipping up pastas, potato salads, and honey-glazed carrots as accompaniments to your steak; then their Western product Box ($38) will match your needs perfectly. You'll get around seven different types of veggies ranging from beetroot to lettuce with varying weights of 150g-400g each.
Alternatively, the oriental box comes filled to the brim with pak choy, radish, shiitake mushrooms and kailan.
There are also weekly deals for smaller quantities of other items, such as snacks, bath products, and dairy.
Delivery: FREE for orders of $59 and above (U.P. $7)
---
7. Market Fresh – Online wet market
---

Image adapted from: Market Fresh
Market Fresh is basically an online wet market – ideal for those who want fresh ingredients, but don't fancy waking up extra early in the morning to jostle with noisy aunties. For optimum freshness, your order will only be prepared on the morning of the chosen delivery date, and sent to you through a refrigerated lorry.

Image adapted from: Market Fresh
Expect the selection to be very similar to that of an actual wet market's – seafood, poultry, yong tau foo, noodles, you name it. There are also bottled sauces, organic veggies, and ingredients specially for steamboat.

Image adapted from: Market Fresh
In a modern twist, they offer premium bottled brews from Liberty Coffee along with coffee beans from Tiong Bahru Zhap Huay Tiam.
All orders made before 10PM will be delivered between 12PM and 6PM. Take note that Market Fresh does not deliver on Mondays.
Delivery: FREE with orders of $68 and above (U.P. $24 for orders of $0 to $30, $18 for orders of $30.01 to $50, $12 for orders of $50.01 – $67.99)
---
8. All for You by Sheng Shiong – Digital shopping list function
---

Image adapted from: All for You
You're probably hearing that iconic TV jingle playing in your head right now. But as much as that song can be annoying, you can't deny that All for You by Sheng Shiong is quite the godsend. Whatever you can find in their physical supermarkets, you can probably find in their online store, including fresh greens, as well as both fresh and frozen meat and seafood.
If you like your poultry free-range, opt for their fresh kampung chicken – both halal and non-halal versions are offered.
Image adapted from: All for You
When celebratory periods roll around, shop under the Event tab for seasonal specials. For CNY, they had abalone sets, steamboat ingredients, and yu sheng, while Christmas would be the time for log cakes and festive chocolates.

Image adapted from: All for You
The scatterbrained can rely on their online shopping list function, where you can save items in up to 8 lists for future purchases. This way, you can re-buy your favourites, and won't have to scroll endlessly looking for that one product.
Delivery: FREE for orders of $100 and above (U.P. $6)
---
9. EAMart – 5% rebate to offset future orders
---
EAMart gives you good reason to hop onto the online grocery bandwagon – not only do they have multiple categories of items not limited to just groceries, new customers get a 5% rebate which will be credited to your e-wallet for every order over $150 (excluding GST). The best part is that these rebates don't come with an expiry date, so you can accumulate them to offset future purchases for as long as you want.
Bulk deals
Image adapted from: EAMart
Big families can go crazy with their bulk deals, which include items such as drinks, pet food, and office supplies like printer paper. But don't fret if you live in a smaller household, as there's a regular sale section for single items.
Sale items
Image adapted from: EAMart

Image adapted from: EAMart
If you're a Japanophile or Koreaboo, check out their categories specially for Japanese or Korean products – the former even has cute Sanrio-themed food molds for DIY bentos.
Groceries aside, they also sell electronics, sports gear, furniture, and stationery – pretty much anything you could think of.
Delivery: FREE for orders of $40 and above
---
10. Giant – Wallet-friendly prices
---
Image adapted from: Giant
We can always rely on Giant for our every need when it comes to daily necessities like fresh fruits, eggs, instant snacks, as well as toiletries. Prices are always kept wallet-friendly as well, so it's a go-to option for many, especially with multiple outlets in almost every heartland region.
Our bodies don't always want to cooperate, though, so it's a good thing their online delivery service extends to the same wide range of food essentials. Click on their Promotions tab before anything else so you don't miss out on the latest offers and seasonal brand-specific discounts.
Delivery: FREE for orders of $59 and above (U.P. $7)
---
11. Amazon Fresh – Free 2-hour same-day delivery
---
Image adapted from: Amazon Fresh
If you ain't got the time to wait a whole day for your online grocery haul to be delivered, then Amazon Fresh is the answer. Be it fresh produce, your weekly dose of dairy, or fresh seafood; you'll be able to add it to your cart on Amazon and expect it on your doorstep in two hours! 
And more than just the usual supermarket suspects; you'll also be able to shop from a range of electronics, baby toys and books, and household appliances from robot vacuum cleaners to microwave ovens.
Delivery: FREE for orders $60 and above (U.P. $5.99)
---
12. Tada Fresh Market – $1 weekly deals
---
Image adapted from: Tada Fresh Market
Another wet market contender on the list is Tada Fresh Market that brings you the offerings of three different wet markets across Singapore: Tekka, Tiong Bahru and 216 Bedok. Zoom straight in for their $1 Weekly Deals that'll let you snag gems such as baby asparagus bundles and homemade sambal belachan from as low as $1.
Image adapted from: Tada Fresh Market
You'll also be able to find district specialities such as the famous 7 Tiong Bahru Fishballs and their offerings such as surimi fish cake, xi dao handmade large fishballs and ngoh hiang on their site. There's also an entire tab for flowers and plants in case you're the sort who appreciates a fresh vase of flowers at home.
Delivery: FREE for orders $50 and above (U.P. $5.99)
---
13. Shopee Supermarket – 10% Cashback
---

Image adapted from: Shopee Supermarket
Shopee is well known for its expansive range of products from home and living to fashion. And now, it has introduced its very own Shopee Supermarket that lets you earn coins for every item purchased! And the best news of all, is that anything that you add to your cart is eligible for 10% Cashback upon checking out, so you're looking at a 10% storewide discount. 
Delivery: FREE for orders $40 and up
---
BONUS: Don Don Donki via Shopee
---

Image adapted from: Shopee
Stepping into a Don Don Donki store is a trip in itself, but for those who are way too lazy to journey down to one of their stores, there's the option of shopping their online selection now available on Shopee.
Image adapted from: Shopee
While their current online catalogue only stocks a fraction of what they do sell IRL, you'll still find things like Yamaya frozen mentaiko, Kagoshima A4 Wagyu, frozen saba fillets, unagi, and their iconic sweet potato for you to roast at home.
Delivery: FREE for orders $60 and up
Shopee Supermarket Don Don Donki
---
Buy fresh vegetables & meat from online grocery shops in Singapore
---
There's no need to tear yourself away from your Netflix marathon just to stock up on items for your sustenance. With a few easy clicks of a button, you'll be piling your cart high with fresh meat, vegetables, and other goods for daily consumption. And if you shop smart by buying in bulk, you'll not only get to enjoy special discounts, but also hit the minimum amount for free delivery – which means no extra cost for convenience.
Check out more food delivery options here:
---
Image adapted from: Sasha's Fine Foods, Market Fresh
Originally published on 10th Feb 2020. Last updated by Kimberly Wong on 24th May 2021.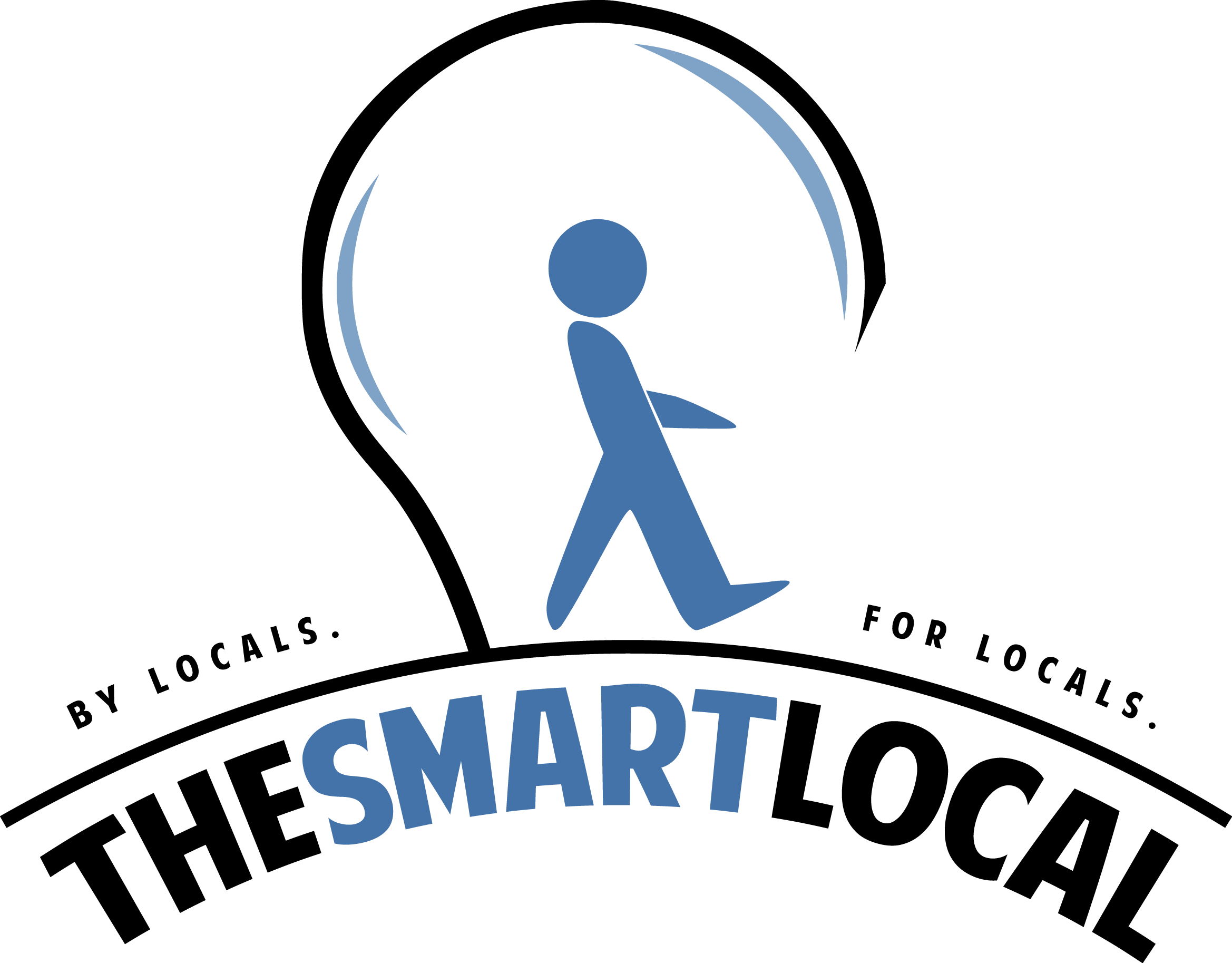 Drop us your email so you won't miss the latest news.