Valentine's Day 2020 date ideas in Singapore
---
Celebrating Valentine's Day is almost always synonymous with a fancy dinner date. But if that's not your style, or you just want something non-standard for a change, switch things up with a fun new couple activity instead. You'll still be spending quality time together, and it's sure to be a night to remember.
These ideas are also suitable if you're taking a new Tinder date out on V-day – but don't want the awkwardness, pressure, and cost of a formal 4-course meal.
Also check out our guide to quiet date activities at non-crowded places in Singapore!
---
1. "Stargaze" at An Intergalactic Odyssey
---

Image credit: @thesmartlocalsg
Stargazing might be difficult Singapore, but take her to An Intergalactic Odyssey at the ArtScience Museum and you'll be able to admire entire galaxies together – now that's the epitome of romance.

Image credit: @thesmartlocalsg
As you walk through the astronomy-themed exhibition, you'll encounter blankets of sparkling stars, planets and nebulas in mystical hues, and strips of neon lights illuminating the otherwise dim space.

Image credit: @thesmartlocalsg
Feel young all over again as you dive straight into the flying saucer ball pit, guaranteed to bring plenty of laughs. After all, there's nothing more fun than being silly together with your other half.
Note: An Intergalactic Odyssey is closed for maintenance.
Date: Until 16th Feb 2020
Time: 10AM-7PM
Venue: ArtScience Museum
Price: $7
Website
---
2. Make your own couple cups in a pottery class
---

Image credit: @arudioceramic
Instead of just getting store-bought tableware for your new BTO, challenge yourselves and make your own couple mugs or plates from scratch with a pottery class.
There are many pottery studios around the island, and Arudio Studios in particular holds workshops specially for couples. There's also Thow Kwang Pottery Jungle, which is home to Singapore's oldest dragon kiln and offers the most affordable rates at $35/person.
Find out more about these pottery classes in our article here.
---
3. Art jam with a heart-shaped canvas at Cafe de Paris
---

Image credit: @oceansoul18
Art jamming may not be anything out of the ordinary, but at Cafe de Paris, you'll get to do so with a special heart-shaped canvas brought in just for Valentine's day. Take this chance to recreate your proposal scene or pre-wedding shots using brush and paint.

Image credit: @cafedeparis_singapore
There are 2 packages to choose from, and both come with food. Set A at $52/couple includes a 3-hour art jamming session, along with their V-day Strawberry Lattes or any other beverage you please. Set C at $78/couple comes with the aforementioned, in addition to your choice of Lasagne or Pizza and a Specialty Mille Crepe.

Image credit: @cafedeparis_singapore
The chic cafe is conveniently located in Somerset with bunches of dried florals beautifying the space.
Date: Until 29th Feb 2020
Venue: Cafe de Paris
Price: From $52/couple. Find out how to book your session here.
Website
---
4. Walk through your favourite fairytales at Disney: Magic of Animation
---

Image credit: @tiffnatasha
Plenty of couples are obsessed over Disney – well, okay, usually it's just the girl, while the guy gets dragged along. Short of taking her to the most magical place on earth – a Disneyland theme park abroad – be a good boyfriend and indulge in your lady's penchant for all things Disney at Disney: Magic of Animation.

Image credit: @artxdesign.co
This exhibition features original artwork of Disney films both new and classic, as well as a handful of interactive installations, including the magic mirror from Snow White and a life-sized model of Steamboat Willie which you can actually climb into.

Live out your Disney prince and princess moment here
Image credit: @s.elenes
Date: Until 29th March 2020
Time: Admission is every 30 mins from 10.30AM-5.30PM
Venue: ArtScience Museum
Price: $16
Website
---
5. Glide along hand in hand at Hi Roller
---

Image credit: Hi Roller
Archie fans would probably have dreamed of a retro roller skate date since they were kids, and you can now make that happen with Hi Roller, an indoor skating rink. It's a pumped up experience compared to just gliding around at the park, as there will be classic bops playing in the background as colourful lights flash.

Image credit: @nastylemak
Here's where you can try zooming along on 4-wheel roller skates – much like the ones used in roller derby. They do have modern roller blades too if that's more of your preference.
A 2-hour session starts from $12 (excluding $5 skate rental), while a full-day pass costs $40 inclusive of skates.
Address: 1 Pasir Ris Close, Level 5 E!Hub @ Downtown East, Singapore 519599
Opening hours: 11AM-9PM, Daily
Telephone: 9694 4094
Website
---
6. 
Have a staycation in Singapore's first container shipping hotel
---

Image credit: Shipping Container Hotel Pte Ltd
Couple staycations aren't anything out of the ordinary, but you can do it a little differently this year by booking a night's stay at Singapore's first and only shipping container hotel. Don't underestimate the seemingly small unit, for it not only houses a room with a double bed, but also a proper kitchen, sleek bathroom, and a small living area with a TV and dining table..

Image credit: Shipping Container Hotel Pte Ltd
Located in the one-north area, this cosy abode is of walking distance between Timbre+ and a couple of cafes and restaurants, so you can pop out for a chill dinner date.

Image credit: Shipping Container Hotel Pte Ltd
Rates start from $140/night, considering all the facilities you're provided with.
Address: 73 Ayer Rajah Crescent, #01-18, Singapore 139952
Telephone: 6665 7500
Website
---
7. Snap photos of each other at #futuretogether by teamlab
---

Image credit: @blushblushtomato
These days, relationship duties don't just consist of being there for the other person or celebrating important events together – it also involves helping each other snap the best photos to show off on Instagram. If you and your boo are that self-proclaimed #instacouple, you'll go gaga over the illuminated installations at teamlab's #futuretogether exhibition at Gardens by the Bay.

Image credit: @lesterrrrk
While the Japanese art collective's pieces usually require an entry fee to view at museums, the indoor and outdoor exhibits that have graced our shores are free for all local residents. Feast your eyes on colourful floating eggs that change hues when touched, projections of fluttering flower petals, and rotating calligraphy streaks, among others.

Image credit: @1ian.hin
Date: Until 15th March 2020
Time: Outdoor exhibits 7PM-12AM | Indoor exhibits 9AM-9PM
Venue: Gardens by the Bay
Price: FREE
Website
---
8. Sit down for a heart to heart talk at the Supertree Observatory
---

Image credit: @chozinmhyue
Sometimes, the most fulfilling dates are the simplest ones where you just have an hours-long chat about everything under the sun. For a heart to heart talk with a view, take your date up to Gardens by the Bay's Supertree Observatory, a beautiful vantage point that's newly opened on the highest Supertree.

Image credit: Gardens by the Bay
The area comes with plenty of benches, but you can also lay down on the artificial grass. Should you get peckish, there's a cafe there serving light bites and beverages, including cocktails.
Tickets cost $10 for local residents.
Address: 18 Marina Gardens Drive, Singapore 018953
Opening hours: 9AM-9PM
Telephone: 6420 6848
Website
---
9. 
Attend a beginner-friendly couple yoga session
---

Image credit: @mic.yoga
Support your partner – quite literally – during a couple yoga session at Mindful Space. It's beginner-friendly, so don't worry if you aren't the most flexible or haven't mastered any intricate poses before this. As you put your trust in each other and try to keep your balance, you'll feel not just your muscles but also your bonds strengthen.

Image credit: Mindful Space
Date: 15th Feb 2020
Time: 7PM-8PM
Venue: Mindful Space
Price: $66 per couple. Get your tickets here.
Website
---
10. Have a friendly foam gun fight at NERF Action Xperience
---
Competitive couples can have a friendly battle at NERF Action Xperience, a new indoor arena dedicated to NERF guns. Team up and shoot zombies together, or pit yourselves against each other to see who can win the timed challenges.
Psst…Now's the chance to shoot your boyfriend in the butt for all the times he's annoyed you – it's completely safe since the bullets are made from soft foam, and all players will be given protection goggles.
The playzone also comes with a high-elements course with a transparent rock wall and rope course spanning 3 metres high.
Find out more about NERF Action Xperience in our article here.
Address: 6 Raffles Boulevard, #01-208 Marina Square, Singapore 039594
Opening hours: 10AM-10PM, Daily
Website
---
Valentine's day date ideas in Singapore for 2020
---
Valentine's Day doesn't always have to be about sit-down dinners. Make this year's celebration even more exciting by engaging in an activity for a change, and you can bet that it'll be one to look back on in many years to come.
Check out our other V-day related articles below!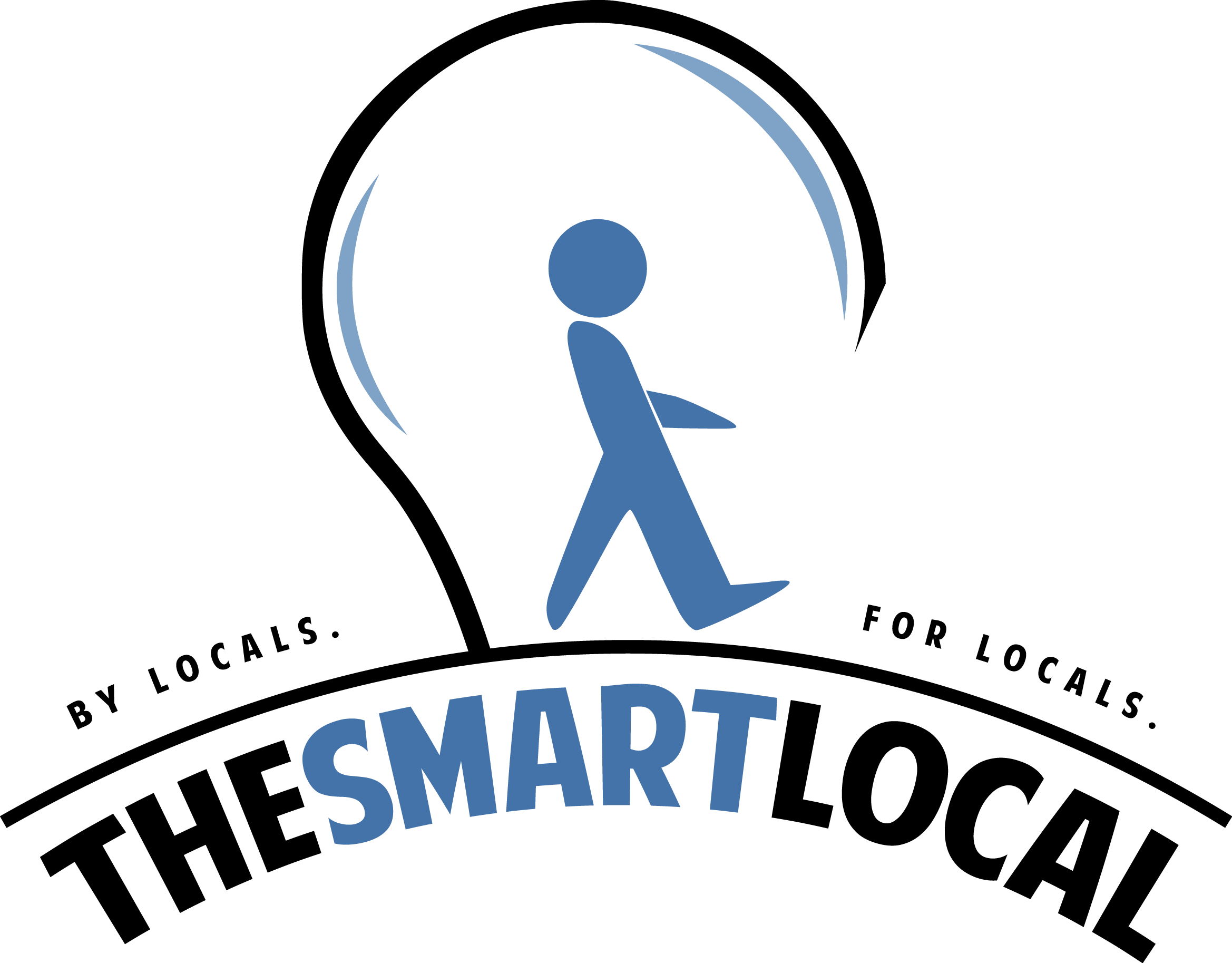 Drop us your email so you won't miss the latest news.