London Weight Management – PowerSlim treatment
---
Like many women past the glorious years of lightning speed metabolism, I can no longer afford to gorge on deliciously sinful food while continuously skipping workouts, only to wake up expecting a flat stomach and toned thighs 'cause the calories just miraculously vanish into thin air.
In need of a push after piling on the pounds, I gave London Weight Management's PowerSlim treatment a go. Here's why the high-tech process is the perfect fit for someone like me who is lazy, not a big fan of working out, doesn't have much time to spare, and is unwilling to give up good food for a steamed broccoli and plain chicken breast diet.
Disclaimer: The following images were shot pre-Circuit Breaker. London Weight Management has implemented precautionary measures and regular disinfecting to ensure staff and customers are safe. Read till the end to find out more.
---
Consultation – tailoring the treatment to suit your lifestyle habits
---
First-time visitors will go through a consultation with their dedicated therapist. She'll take you through the entire process so you know exactly what to expect, and won't go into it feeling antsy over what's to come. 
Crucial questions about your lifestyle and weight-loss goals will be tackled at this stage. For example, I was surveyed about which point of my life I weighed the heaviest, what my desired weight would be, and which areas of my body I would like to tone up the most. 
After taking your measurements, your therapist will also ask about how active or sedentary your lifestyle is, how much often you eat in a day, and how calorie-heavy your meals typically are.
Thereafter, your therapist will choose the ideal ampoule that will cater to your needs. Chosen from 8 possible options, this ampoule will come in during a later stage of the treatment. Options include fat burning, lightening cellulite, toning and tightening, energy balance, and draining of excess fluid.
---
Shower and sauna to activate flushing of toxins
---
Disclaimer: Due to COVID-19 measures, the sauna and steam bath will temporarily not be included in the treatment process. 
Do stay tuned to London Weight Management's Facebook page for updates.
Once your consultation is done, you'll be ushered to a private room where you can change into a comfortable robe. To freshen up, all visitors can have a nice hot shower in their spacious bath cubicles, stocked with shower gel, shampoo and conditioner.
Next up is a 15-minute sauna session, where all you have to do is sit back and sweat out all your toxins. This isn't your run-of-the-mill sauna pod, though. The aroma steam bath improves blood circulation by dilating your veins and capillaries, clears your sinus passages and reduces respiratory congestion, and loosens up your joints in preparation for the "workout" to come.
---
Lavender sea salt body scrub to exfoliate and revitalise skin
---

Image credit: Gramho
Post-shower and sauna, the therapist will scrub you down with a concoction of natural sea salt, lavender extract and essential oils. The gently gritty texture does wonders to exfoliate dead skin cells, giving your entire body a healthy glow and unclogging pores to prevent body acne.
The simple but effective formula also helps restore the skin's natural pH balance, fighting any imbalances that can cause inflammation. As an eczema sufferer, I could feel the flared-up areas of my body getting cleansed and soothed without any use of harsh steroid creams. 
The presence of lavender also provided aromatherapeutic effects which relaxed my stressed-out nerves and also loosened muscle tension. All in all, it was a super comfortable massage.
---
Infrared warm blanket which increases metabolic rate for a "workout"
---
Here's where the action kicks in, and the results are said to be akin to a full-fledged 2.4KM run. The therapist wraps you up in an infrared warm blanket, and all you have to do is lie there like a cosy burrito while the following effects take place:
Body's core temperature is raised
Your cellular mitochondria is revived, meaning you'll start to sweat and activate your body's natural flushing of toxins. After expelling toxins, your body will start to produce beneficial enzymes, revving up your metabolic rate and enhancing circulation of body fluids even after the treatment is over.
Natural metabolism is sped up
The key to losing excess weight and staving off new fat accumulation is to have a speedy metabolic rate. After this infrared treatment, your body will be able to burn more calories, more frequently. Even when your body is in a state of rest! Excess weight will also be activated for excretion through sweat, and when you go to the loo.
Hormone production is balanced
Those who have conducted research on weight loss are probably familiar with the term "cortisol", a stress hormone created by the body for survival purposes, but which unfortunately contributes to fat retention. Infrared technology helps to balance out cortisol levels, while relaxing muscle tension so your body doesn't activate more stress hormone production.
Detoxifies and delivers oxygen throughout the body
Rejuvenation is a term which is tossed around lightly when it comes to spa treatments, but in the case of this infrared treatment, it actually takes place on a deep, cellular level. Infrared rays charge the cells directly, causing detoxification and oxygen penetration so your body can regenerate and restore from the inside out.
---
Ampoule application and Electro Muscle Stimulation to firm up
---
The custom-selected ampoule from the consultation stage will be applied here, not only to your self-identified "problem areas" but all over your body so you can achieve a balanced weight loss and toning effect.
Your therapist will apply cooling pads on your arms, tummy and thighs to channel currents from the Electro Muscle Stimulation (EMS) device. The initial sensation takes some getting used to, but coming from someone with a relatively low pain tolerance, it feels nothing more than some little ant bites. Very tolerable!
The timer will be set for 30 minutes, where the pads on your body will contract and relax rhythmically to:
Tone and tighten loose skin

Reduce fat accumulation to combat flabby arms, bulging tummy and bulky thighs

Firm up buttocks and minimise cellulite
This is the last step of the process, leaving you on a high note because the EMS procedure really does give a noticeable firming effect. I climbed out of the treatment bed feeling as if I just cranked out dozens of squats and crunches at the gym, when all I did was lie down and scroll through memes on my phone!
---
Lose weight and tone up with London Weight Management
---
As far as weight loss and body toning procedures go, London Weight Management's PowerSlim treatment ticks all my boxes. My lazy self is unlikely to trudge to the gym after a long day at work, so the high-tech machinery activates my muscles for me and draws out water retention. 
In just 90 minutes, I can leave the facility feeling trimmer – which no doubt gives my confidence a boost. From the body measurements pre- and post-treatment, I lost 9cm collectively from my arm, belly and thigh regions added up. I also shed 0.6kg, from pretty much lying down and relaxing the whole time.
Results vary depending on the individual, but satisfied customers have managed to lose up to 2kg as well as 8 to 22cm in body measurements, in a single session. 
The fact that there are 9 London Weight Management outlets across Singapore also makes it a breeze for people to swing by no matter what region they work or stay in. The facilities are well-equipped with amenities including hair dryers, brushes, facial cleansers and hair serums so you can even squeeze a treatment in before dates or hangout sessions.
If you're looking for a quick and low-commitment way to shed some excess kilos and tone up your physique, consider giving this non-surgical, painless treatment a try. If anything, the sauna and aromatherapy elements actually provide quite a relaxing getaway from the daily hustle and bustle!
A first trial is available at just $28 with a free 4-piece Perfect Body Homecare Kit (U.P. $368). No obligations to sign on for a full package unless you're completely satisfied with the results!
For those with concerns relating to the pandemic, rest assured that London Weight Management takes active steps in safeguarding the health and well-being of both staff and customers. In addition to the measures highlighted in the video, all staff will also be wearing masks, and steam disinfecting machines will be used at all outlets.
---
This post was brought to you by London Weight Management.
Photography by Nadia Loewito.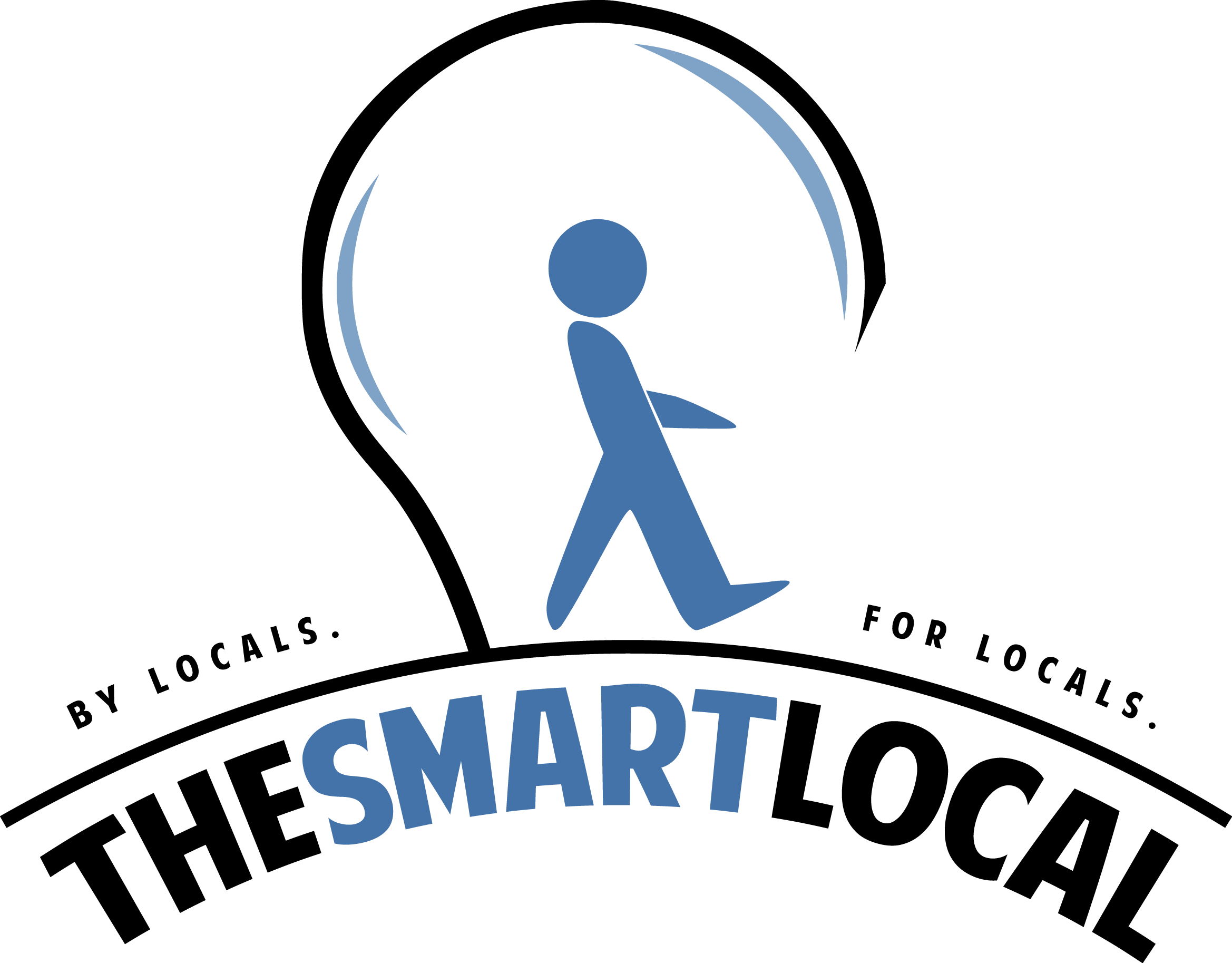 Drop us your email so you won't miss the latest news.