Things to do in July 2020
---
Much to the relief of our bored minds, Circuit Breaker measures have finally been loosened a little more these few weeks, opening up new realms of things to do during our free time. From outdoor activities for a much-needed breather to indoor activities for the cautious, here are 14 things that you can do this July to brighten up your days.
---
– Outdoors –
---
1. Enjoy 13 reopened attractions without tourist crowds
---
While we might not be able to travel around this world these coming months, feel free to be a tourist in Singapore instead. From 1st July 2020 onwards, the Singapore Zoo, S.E.A Aquarium and Universal Studios Singapore are among 13 attractions that are reopening for us to visit and stretch our legs.
Other attractions that are now open include:
The Flower Dome at

Gardens By The Bay

Jurong Bird Park

River Safari

ArtScience Museum

Casino at Marina Bay Sands

Casino at Resorts World Sentosa

Bounce 

Zero Latency
Typically overloaded with tourists, these popular attractions will now only have a fraction of their usual crowds, and probably, little to no queues especially if you head down on a weekday. 
Read more about the reopening of these attractions here.
---
2. Finally enjoy an evening tipple at a bar 
---
Bars per se are not yet allowed to open this Phase 2, but there's a catch that'll turn your martini-lovin' frown upside down. Selected restro-bars have been allowed to reopen, and drinks are on the table. This includes popular hideouts like Level 33, Atlas and 1-Altitude.
Some safe distancing measures still apply, such a restricted pax – so make sure to place your reservations in advance.
Check out our list of resto-bars are open in Phase 2 for more.
---
3. Visit the reopened public facilities
---

Jurong East Swimming Complex
Good news: public facilities are slowly but surely starting to open back up. If you haven't already heard the news, you can now once again enjoy a dip in the pool or sweaty gym sessions at a sports complex. Alternatively, spend your time wandering around artwork and artefacts at some of the reopened museums, including the National Museum of Singapore, Asian Civilisations Museum and the National Gallery Singapore.
But that's not all – come 1st July 2020, public libraries will also join the list and bookworms will be able to head back to get their reading fix. 
---
– Indoors –
---
4. Feast on durian as cheap as $13/KG
---

Image credit: @durianpapi.sg
Durian lovers rejoice – it's the time of the year where the fruit is abundant and more importantly, at their lowest prices. This season, you can find durians priced as affordably as $13/KG, with several stores offering delivery options to boot. Go ham and feast on appalling amounts of delivered mao shan wang with your family – no one will be around to judge!
---
5. Rave online with Tomorrowland Around The World
---

Image credit: Tomorrowland
The pinnacle of music festivals is finally accessible to us, without us having to book a plane ticket to Belgium. Dazzling and fairytale-like, Tomorrowland takes things online with their Around The World edition this year.
Sure, the experience won't be the same as heading down in flesh, but that doesn't mean things aren't kept epic. Expect a congregation of some of the top EDM artists, with headliners like Alan Walker, Afrojack and Steve Aoki performing on day 1, and yet more chart-toppers like David Guetta, Martin Garrix and Tiësto on day 2. 
Price: From $19.60
Date: 25th-26th July 2020
Website
---
6. Unleash your inner geek at San Diego Comic-Con At Home
---

Image credit: Gage Skidmore
The largest comic convention in the world, San Diego Comic-Con, like all other large-scale events, have been affected by the pandemic. But, here's a silver lining: the iconic event is switching to an online edition this month instead, and everyone around the world is invited to join in for free.
Comic book, film and gaming fans can look forward to getting their hands on event-only specials, limited-edition products and promotions from well-known Comic-Con exhibitors such as Nintendo and Warner Bros. Geek or not, it's hard not to get excited over their exclusive panels featuring stars from the Marvel Cinematic Universe and Star Trek.
Price: Free
Date: 22nd-26th July 2020
Website
---
6. Plan a book-now-stay-later vacation to Bali
---

Image credit: Booking.com
This time spent indoors has done nothing but feed the travel bug. And if you've been dreaming of your next getaway, you might be glad to know that Bali's many idyllic resorts have started to offer book-now-stay-later promotions with plenty of free perks to seal the deal.

Image credit: Booking.com
Expect massive discounts that'll slice up to 50% off typically pricey stays at gorgeous beachfront resorts and quaint hillside villas. The deals will be on the table till as late as 31st July 2020, and most can be redeemed all the way up till December 2021. 
Read our article on book-now-stay-later deals in Bali.
---
7. Try a free 7-day workout challenge at home
---
Time is of the essence here, especially with the slew of meetups that are to come. For those who've been slacking off, get your body back in shape pronto with these quick and beginner-friendly 7-day home workout challenges. It doesn't matter if the last time you exercised was 3 months ago. Short and sweet, these workouts take up as little as 5 minutes a day, to get you all toned up and ready to face the world. 
---
8. Boogie at home to DJ live streams from clubs
---

NINETEEN80
Not all hope is lost for those who miss their weekly clubbing expeditions. Clubs in Singapore have recently moved online, with DJ live streams bringing the music to you instead. 
Live streams announced so far include AVENUE's Virtual Slumber Party – where you're encouraged to don your favourite set of PJs and jam to hip hop grooves by Bangkok Invaders. Running every Friday across the month is also NINETEEN80's Together Forever: Stay Home Boogie, where you can expect to bop to old school music from the 80s through 00s. Tune in to have a makeshift in-house clubbing session with your group of friends, or simply sit back, sip on some cocktail and enjoy the beats.
Virtual Slumber Party (on Zoom)
Price: Free
Time: 9PM-11PM
Date: 3rd July 2020
Website
Together Forever: Stay Home Boogie (on Twitch)
Price: Free
Time: 10PM-12AM
Date: 3rd, 10th, 17th, 24th & 31st July 2020
Website
---
9. Grow microgreens with your kid at home
---

Image for illustration only
Image credit: Better Homes And Gardens
Cafe-goers might be familiar with microgreens, the pretty little garnishes that add a layer of pizzazz to any dish. But did you know that you can easily grow your own microgreens at home?
Learn how you can create a farm-to-table experience at home with Growing Microgreens and Creating Nature Art's online class. Made for families with young kids, the 1.5-hour session will take you through all the basics, from knowing the nutritional value of the microgreens to how to harvest them. 
Everything you need – including the clay pot, soil and seeds – will also be mailed over to your place so there's no need to worry about masking up and heading out.

Use the harvested greens to garnish your meals
Price: $40 for parent-child bundle | $75 for family bundle (2 adults and 2 children)
Time: 10.30AM-12PM or 2.30PM-4PM
Date: 11th July 2020
Register here.
---
10. Bake easy air fryer desserts at home
---

Image credit: My Forking Life 
Have a sweet tooth? You don't need to be an experienced baker, or head out and battle the cafe crowds, to get your dessert fix this month. Satisfy those taste buds with these 13 air fryer dessert recipes, from cafe-level churros to gooey lava cakes. They're uber easy, fool-proof and all you need is as little as 10 minutes out of your day.
---
11. Celebrate local and regional cultures with Singapore Heritage Festival
---
Singapore Heritage Festival is back again this year, digitally, with a slew of heartland backstories, food demonstrations and local films featured on their website to keep you entertained from home. 

Image credit: Singapore Heritage Festival
But perhaps the most interesting of the lot for foodies is their Popiah Making Demonstration by master chefs to show you all the hard work that goes behind making the nummy dish. Film-lovers can also check out the ramah-tamah arthouse-style documentary that unravels the rich traditions that lie behind the betel leaf.
Find out more about Singapore Heritage Festival: Digital Edition 2020 here.
---
12. Pick up an online course for free
---
Upgrade yourself and pick up some COVID-relevant skills with one of these 6 free online courses to stay marketable during this competitive period.
You'll be surprised at the types of skills that you can pick up from just 16 hours – from basics of starting an online business to niche topics like Basic Exercise Science. Easily accessible from your laptop, these will get you geared up and ready to score points with your future employer; or even kick start your journey of being your own boss. 
For more online courses, check out:
---
13. Make muah chee at a free virtual cooking class
---

Image credit: @canon.d.major
With pasar malams out of the scene for quite some time, the sweet and chewy muah chee has also been a tough classic snack to find. To learn how to DIY some with just a rice cooker, catch Leslie Koh's online cooking class, happening on 4th July.
If his name sounds familiar, it's probably you've seen his viral rice cooker muah chee recipe that spread all over Facebook recently. Suitable even for those with 0 kitchen XP, this class will take you through everything step by step to create something worthy of impressing even your mother-in-law. 
Price: Free
Time: 11AM-12PM
Date: 4th July 2020
Also check out our one-pot recipes and savoury mug recipes.
---
Things to do in Singapore this July
---
After weeks of staying cooped in, July is the first month since the Circuit Breaker that we've had so much freedom. This refreshing month welcomes us with a new array of exciting activities to spend our time on, both indoors and out. But as you go about having fun with the latter, always remember to maintain safe distancing and practise good personal hygiene!
Also check out our recent articles: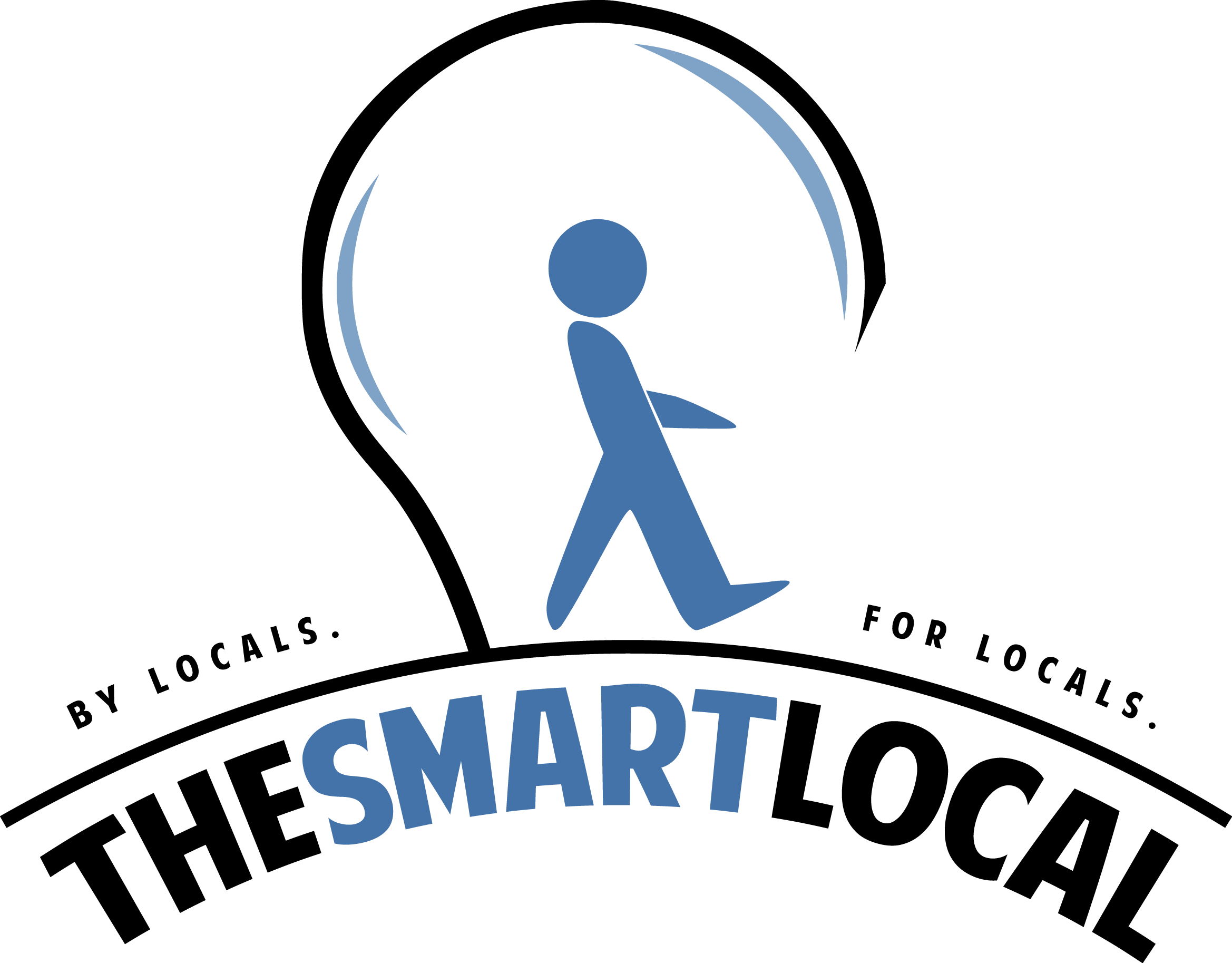 Drop us your email so you won't miss the latest news.