Best wireless & portable Bluetooth speakers
---

Best wireless, portable Bluetooth speakers
Image credit (clockwise from top left): lenovo.com, @anker_jp, @tgspotcoil, @jbl_japan
Whether you're heading to a picnic or hitting the beach, an outdoor getaway will be incomplete without a portable speaker. These nifty gadgets might bring wireless fun to your leisure time, but some even double up for conference calls and presentations for you to crush your day at work.
With options for adventurers, homebodies and hardcore music lovers, here are the 9 best portable Bluetooth speakers in Singapore, ranked:
Check out our other articles on the best gadgets in Singapore:
---
9. X-mini Click 3 – tiny speaker that doubles as a selfie remote
---

You can even connect simultaneously to a pair of X-mini Click 3 speakers for a tiny stereo setup
Image credit: @mongkokstation
Those born in the 90s might remember those colourful, hamburger-shaped portable speakers that only the cool kids had. First launched in 2007, Singaporean company X-mini's iconic gadgets have been revamped for the smartphone-toting, selfie-snapping generation – by letting you click the shutter of your smartphone remotely.
Housing a large 40MM driver, the X-mini Click 3 is deceptively small and lightweight, weighing only 92 grams. In a tiny, pau-shaped package, it can dish out quite some volume while keeping distortion in check. As a bonus, these will provide 8 hours of battery life and resist splashes and rain with its IPX4 rating.
Sound: 6/10. The tiny size limits its bass, but otherwise, the X-mini Click 3 sounds good for its size.
Features: 7/10.
Price: $52.90
---
8. JBL Clip 3 – clips to your bag for easy portability
---

Image credit: @jbl_japan
As music lovers, most of us wish we could bring our music with us wherever we go. Featuring a built-in carabiner clip that doubles as a bumper, the JBL Clip 3 attaches to a branch, bag, or belt loop to keep you hearing the good stuff no matter where you are.
IPX7 rated against rain and splashes, and with an incredible 10-hour battery life, the Clip 3 is ideal for hikers and for outdoor use. For a handy accessory you might want to keep attached to your bag, the speaker is available in a wide range of colours – choose from black, blue, green, gray, pink, white and sand to suit your style.
Sound: 7/10. Even without very strong bass, this JBL speaker excels at clarity.
Features: 7/10
Price: $47
---
7. Anker SoundCore 2 – 24-hour playtime with a single charge
---

Image credit: @anker_jp
You might know Anker for its line of portable chargers, so it comes as no surprise that their portable Bluetooth speaker sports a jaw-dropping 24H of playtime. An IPX5 rating for water resistance, microphone for calls and voice assistant make the Anker SoundCore 2 truly versatile.
It also has a 3.5MM port if you want to dust off your ancient Walkman or MP3 player, or you could take full advantage of its wireless connectivity by investing in a pair of Soundcore 2 speakers for a wireless stereo set-up for less than some options on this list.
Sound: 7/10. The SoundCore 2 sounds its best at medium volume.
Features: 8/10
Price: $68.97
---
6. JBL Link 10  – links up with Google Assistant and Chromecast
---

The JBL Link 10 is like a portable Google Home speaker you can take around the house with you
Image credit: @thegoodfolks
For those building a smart home, Google Home is a convenient way to control your smart gadgets.
The JBL Link 10, the smallest and most portable of the Link series speakers lets you use "Hey, Google" to turn on the lights, read you the news or check the weather from around the house. It also comes with Chromecast built-in – letting you select it as an audio output without having to deal with troublesome pairing or Bluetooth woes.
Because it constantly listens out for commands, its battery life is on the lower end at 5H. But since you'll be mostly using this at home, this isn't too much of a drawback. The IPX7 water resistance also makes it an ideal companion to your nearby pool, or in the shower – no one's judging!
Sound quality: 8/10
Features: 8/10
Price: $99
---
5. Lenovo 700 Ultraportable – as slim as a smartphone
---

Image credit: lenovo.com
About the size of a smartphone, the Lenovo 700 ultraportable is the world's thinnest Bluetooth speaker at 11MM – slipping easily into your laptop case, pocket, or even a mini handbag.
Its sleek, all-metal build and leather strap makes it an attractive yet professional-looking device that wouldn't look out of place in a boardroom. Its 12H battery, 4 drivers and IPX2 water resistance help it go from hyping you up in the morning as you wash up, to amplifying a conference call for a sizable audience at work.
Sound quality: 8/10. Despite its slim profile, the full-bodied sound on the Lenovo 700 Ultraportable will surprise you.
Features: 9/10
Price: $160
Get the Lenovo 700 Ultraportable
---
4. Bose SoundLink Micro – rugged outdoor speakers with high-quality audio
---

A tearproof silicone strap securely fastens the Bose SoundLink Micro to a variety of surfaces for stable, solid audio.
Image credit: @connectitsg
With smaller speakers, it's difficult to have a satisfying, rich-sounding bass. But Bose has somehow bent the laws of physics with the SoundLink Micro – a rugged, tiny speaker that punches far above its weight when it comes to sound.
It's highly rated by tech reviewers and users alike, filled with praise for its IPX7 water resistance and robust rubberised exterior that holds up to scratches and impacts. At $119, the SoundLink Micro is a terrific way to get in on Bose's high-quality audio – although you should note the 6H battery life and slower-charging microUSB port. 
Sound quality: 9/10. The deep bass on this palm-sized speaker possibly defies the laws of physics.
Features: 8/10
Price: $119
---
3. UE Wonderboom 2 – dustproof and shockproof with 360-degree sound
---

Unlike most other speakers, the Wonderboom 2 also floats on water for easy retrieval.
Image credit: @tgspotcoil
The UE Wonderboom 2 sets itself apart from the rest of the speakers with its IP67 rating. For those that aren't tech geeks, IP stands for ingress protection, and the two digits after that reflect resistance against particles and liquids respectively (7 is the highest score, and IPX- ratings mean the device isn't rated for particles). This makes the Wonderboom especially suited to the outdoors – especially sandy beaches and poolsides.
Apart from water and particles, the speaker is also protected against repeated drops from as high as 1.5M. Even with all the measures in place, the Wonderboom 2 still manages to deliver 360º sound that is rich and bassy. Though it's already pretty loud, you can hit the Outdoor Boost button for increased loudness and clarity, or pair it with another unit for stereo sound.
Sound quality: 9/10
Features: 8/10
Price: $109

---
2. Bose SoundLink Mini II SE – mid-sized with excellent audio
---

Image credit: currys.co.uk
Although you can expect to shell out extra money for their products, Bose is highly-regarded by many for their consistent quality. Even after 8 years, the SoundLink Mini II keeps the sleek design and full-bodied sound of the original SoundLink Mini, simply adding a few useful modern features like a microphone for calls and voice assistant, along with faster USB-C charging.
And that's not a bad thing – its impeccable sound quality has yet to be matched by even its most recent competitors. Although waterproofing and other improvements would definitely be welcome, the audio on the Bose SoundLink Mini II makes it easy to forgive them for this omission. As a mid-sized speaker with up to 12 hours of battery, it's ideal for an outdoor BBQ party, but still stylish enough to display on your living room mantlepiece.
Sound quality: 10/10
Features: 8/10. Though it lacks waterproofing, the solid one-piece aluminium build on the Bose SoundLink Mini II SE will resist shocks and drops.
Price: $219
Get the Bose Soundlink Mini II Special Edition
---
1. Creative iRoar Go – SuperWide mode for a full-sized sound
---

Image credit: @creativelabs
Singaporeans would be delighted to see that the iRoar Go by local electronics company Creative at the top of this list. A veritable Swiss army knife, this big boy makes full use of its real estate to pack in ports, slots and switches for the most mileage and utility.
In addition to wireless Bluetooth connectivity, you can find USB, microSD and even 3.5MM connectors to hook up older devices, along with memory sticks and cards. This also lets it function as powerful external speakers for your computer, or even as a personal PA system for your presentations or lectures when paired with a microphone.
Thumping bass is not an issue for this subwoofer-equipped speaker, and a Roar mode boosts the 5 drivers into overdrive for extra room-filling audio. 
The SuperWide audio mode projects sound off the walls, making this paperback-sized speaker sound like a full-sized home audio setup. If that's not something you need, the SoundBlaster Roar Pro gives you all the other features for just $99. As for the iRoar Go, a 12-hour battery and IPX6 splashproof rating complete the trifecta – use it in the office, at home or outdoors by the pool.
Sound quality: 10/10
Features: 10/10. Multiple connection options make it the most flexible option here.
Price: $159
---
Best wireless, portable Bluetooth speakers
---
The best portable Bluetooth speakers aren't just rugged and loud – they're also sleek, useful and so stylish that you'd find an excuse to use them whenever you can. Whether you're buying a portable speaker for yourself or for a loved one, be sure to consider each aspect carefully for a gift that will last a long time.
For more articles on things to do outdoors: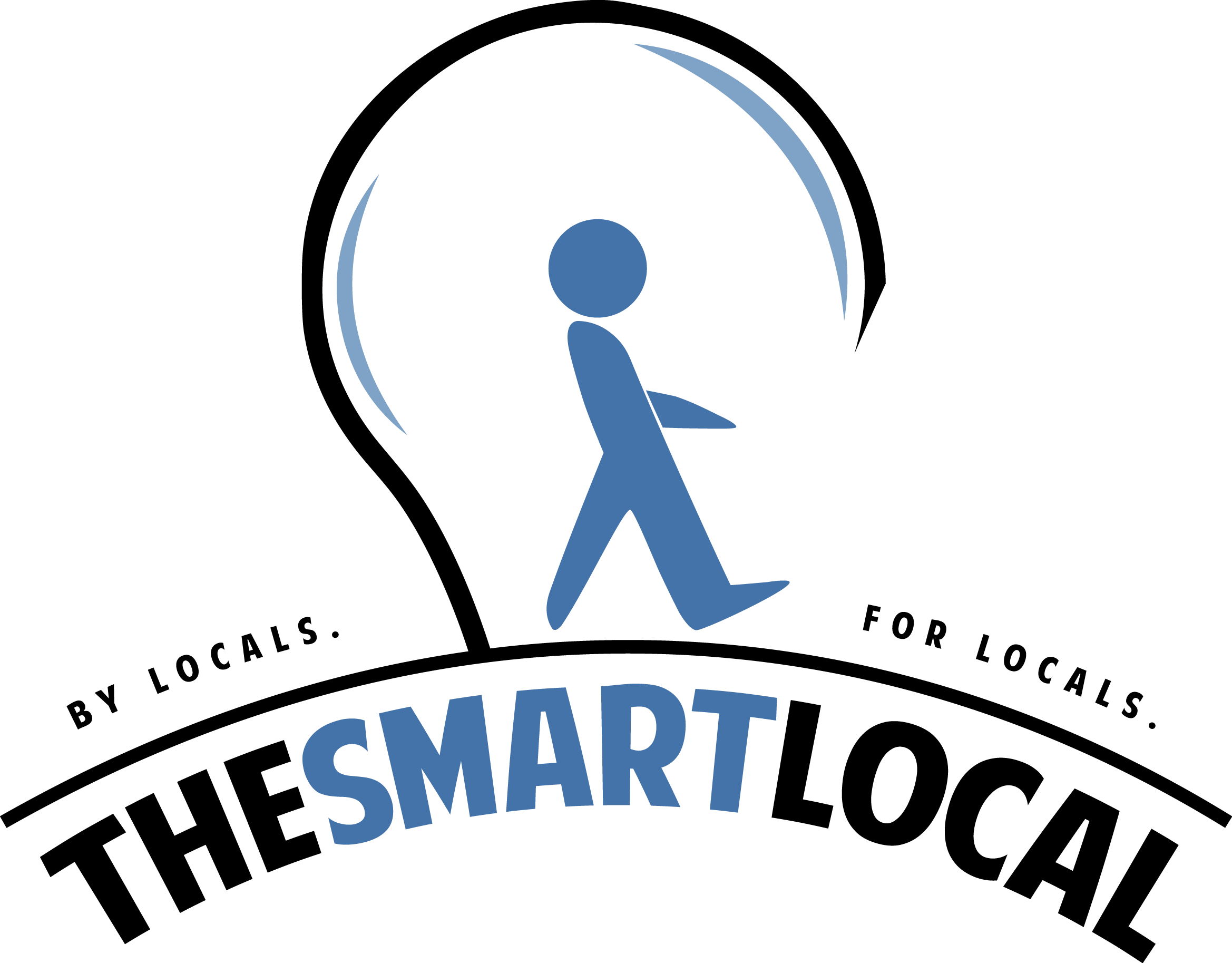 Drop us your email so you won't miss the latest news.