7-day fitness challenges
---

Image adapted from: Blogilates
While most are jumping with joy and preparing to head out in Phase 2, some of us might secretly be a little nervous – especially if you haven't been keeping fit during the entire Circuit Breaker. 
Whether your #fitnessgoals fell through or you've just been a couch potato the whole time, it's not too late to get toned again before heading out that door. So gather all your motivation, lay off the excuses and try these 8 free 7-day fitness challenges, rated by difficulty level. 
Check out more fitness articles here:
---
1. Blogilates – award-winning instructor with free workout calendar
---

Image credit: @blogilates
You may have heard of Blogilates, the #1 female workout channel on YouTube. It's known for its easy-to-follow workout videos and motivational pep talks as Casey, the founder, exercises along with you. 
Now, she's back with a new abs challenge that's only 7 days long – just in time to hit the beaches as they reopen. It starts off with one video a day to get your body used to the vigour, and then from day 4 onwards, it's 2 videos a day. 
The video has over a million views on YouTube
Image adapted from: Blogilates 
To help you keep track of your progress, you can save a chic calendar specifically designed for this challenge. Checking off your daily workout can be very motivational – alongside hundreds of success stories you can find on Instagram with the hashtag #7DayAbChallenge. 
Duration: 20-30 minutes daily
Difficulty: 4/5
---
2. Healthline – simple guide with healthy meal ideas everyday
---
If you're not one for a strict workout plan, try Healthline's 7-Day Fitness Challenge. This no-frills challenge combines the best of a flexible schedule and science-backed tips for actual results. 
The flexibility allows you to choose your workouts as you go. For days with specific exercises, you're free to tailor the intensity and how many rounds you go. On other days, you're pretty much free to do the sports you like – so long as you have a good sweat session, you're on track. 
The nutrition science comes into play with daily meal ideas to make sure you're getting fueled, but at the same time eating the right foods and shedding the pounds. From breakfast granola to dinner wraps, breathe easy knowing you won't have to starve. 
Duration: 25 minutes daily
Difficulty: 2/5 
---
3. Jessi FIT Pilates – also builds posture and flexibility
---
Image credit: @jessifitpilates
Many of us are no strangers to hunching over our computers for long hours. If you're constantly plagued with aches and pains caused by long Netflix binges, Pilates might be helpful for stretching and strengthening your joints. 
The Jessi FIT Beginner Pilates Challenge is a great place to start, with a guided 7-day introduction to pilates. The free YouTube videos provide a step-by-step demonstration, with pointers to show you the right form. From stretching to sit-ups, the movement is easy to get used to – even for complete newbies. 
You don't need fancy equipment for a good home workout 
It might be for beginners, but don't be fooled! You'll still break a sweat for sure, with exercises targeting the abs, hips, arms and thighs. On some days, you'll even be working with a Pilates ball and resistance bands for an extra push. Not to worry if you don't have any lying around as you can easily substitute them with household items such as water bottles and stretchy leggings. 
Duration: 10-15 minutes daily
Difficulty: 3.5/5
---
4. Lilly Sabree – intense daily cardio and sculpting exercises
---
Image credit: @lillysabri 
This 7-Day Summer Shred Challenge Vol. 2  is one of the most taxing on this list to follow, especially with intense drills like a 40-minute straight fat-burn workout included in the schedule. Every day is a mental push, but you can look forward to a day's break at the end – so technically this is a 6-day challenge. It's fast, furious and best of all, completely free. 
As for workouts, the speed and intensity will stretch your stamina for sure. And if the rave reviews on the channel are anything to go by, it really helps you shred like it's supposed to. Note that on some days, she recommends "Live workouts" that have already passed – but you can easily check out her instagram page or YouTube channel for similar substitutes. 
Duration: 40-55 minutes daily
Difficulty: 4.5/5 
---
5. Skinny Ms – customisable routines with no equipment needed 
---
Regardless of fitness level, we all have "bad" workout days when our bodies just feel like giving way. The Skinny Ms 7-day Morning Workout Challenge accommodates that with customisable workout routines that lets you pick the type and intensity of your daily workout. 
Every morning, simply pick 5 out of 10 exercises for the day. You can refer to video tutorials on the website if you're not sure how to do any of them. Then, get your timer started and do all 5 exercises in a row for a minute each, with no breaks in between. 
Watch the tutorial videos before starting on your customised workout of the day
Image adapted from: Skinny Ms
The exercises look easy, but it's common to feel winded by the end of the first round. Of course, if you're feeling up for it, you can do up to 3 rounds with a minute's break between each round. This challenge is a more general full-body one, but you can try the 7-day Summer Legs Challenge for thighs to show off by the poolside. 
Duration: 5-15 minutes daily
Difficulty: 3/5
---
6. POPsugar – beginner-friendly walking workout to kickstart fitness goals
---
If burpees make you want to run back to bed, perhaps it's best to start off nice and easy with the Popsugar 7-Day Walking Workout. According to this guide, you'll have to walk for 34 minutes every day and… that's all. 
Before you rejoice and walk to the nearest McDonalds, do note that this workout does require some effort. Your 34 minute session is split into 5 minutes at a comfortable pace, another 5 at a faster pace and then 10 minutes at an ever quicker pace to get your heart rate up. For accuracy's sake, you might want to wear your fitness tracker or smartwatch to monitor your effort. 
The guide also has specific instructions for treadmill settings like the incline, speed and time, so you can even start now and continue walking to a fitter you when gyms open. 
Duration: 34 minutes daily
Difficulty: 2.5/5 
---
7. Joe Wicks – 7 different videos for 7 days
---
Fitness challenges aren't just for the ladies
Image credit: @thebodycoach
Home workouts aren't just for the ladies, as Joe Wicks and his 2 million YouTube channel subscribers would say. As a certified nutrition and fitness coach, his 7 Days of Sweat Challenge is an intense workout that effectively works the whole body. 
All workouts are equipment-free, meaning all you need is yourself and his 20-minute video to follow along. Each day has its own video – all with the same HIIT 30-second exercise and 30-second rest format, but with different exercises. He also chats about different things in each video, from tips on form to his own life experiences. With this challenge, you might be sweaty, but definitely not bored. 
Duration: 20 minutes daily
Difficulty: 4/5 
---
8. Lucy's Squad – viral workout that takes only 7 minutes a day
---

Image adapted from: Lucy Wyndham-Read 
With an astounding 67 million views, there has to be something about this 7-day challenge to lose belly fat that works and we want in on it. At just 7 minutes a day and one video to last the entire week, it's easy to slot into a busy WFH schedule. 
The ab-centric workout consists mainly of lunges, crunches and kicks, nothing too difficult in terms of movement. However, don't be surprised when your stamina starts to get tested about halfway through! 
That said, the video also contains a motivating voiceover and progress pictures of people who have lost weight – so rest assured that there's encouragement aplenty. The brightly-lit, simply animated instructional is super easy to follow even when you're dead tired. If that's up your alley, you can also try her cardio workout, arms and abs workout and even a dance workout to switch things up. 
Duration: 7 minutes daily
Difficulty: 3.5/5 
---
7-day fitness challenges
---
Realistically, you might not see a lot of weight loss just by doing 7-day fitness challenges but it'll definitely make you feel much more confident to step out of the house. After all, there's nothing like keeping fit to keep your spirits up! Maintain a healthy diet and a consistent exercise regimen even after these 7-day challenges, and you'll lose any extra Circuit Breaker weight in no time. 
Read similar articles: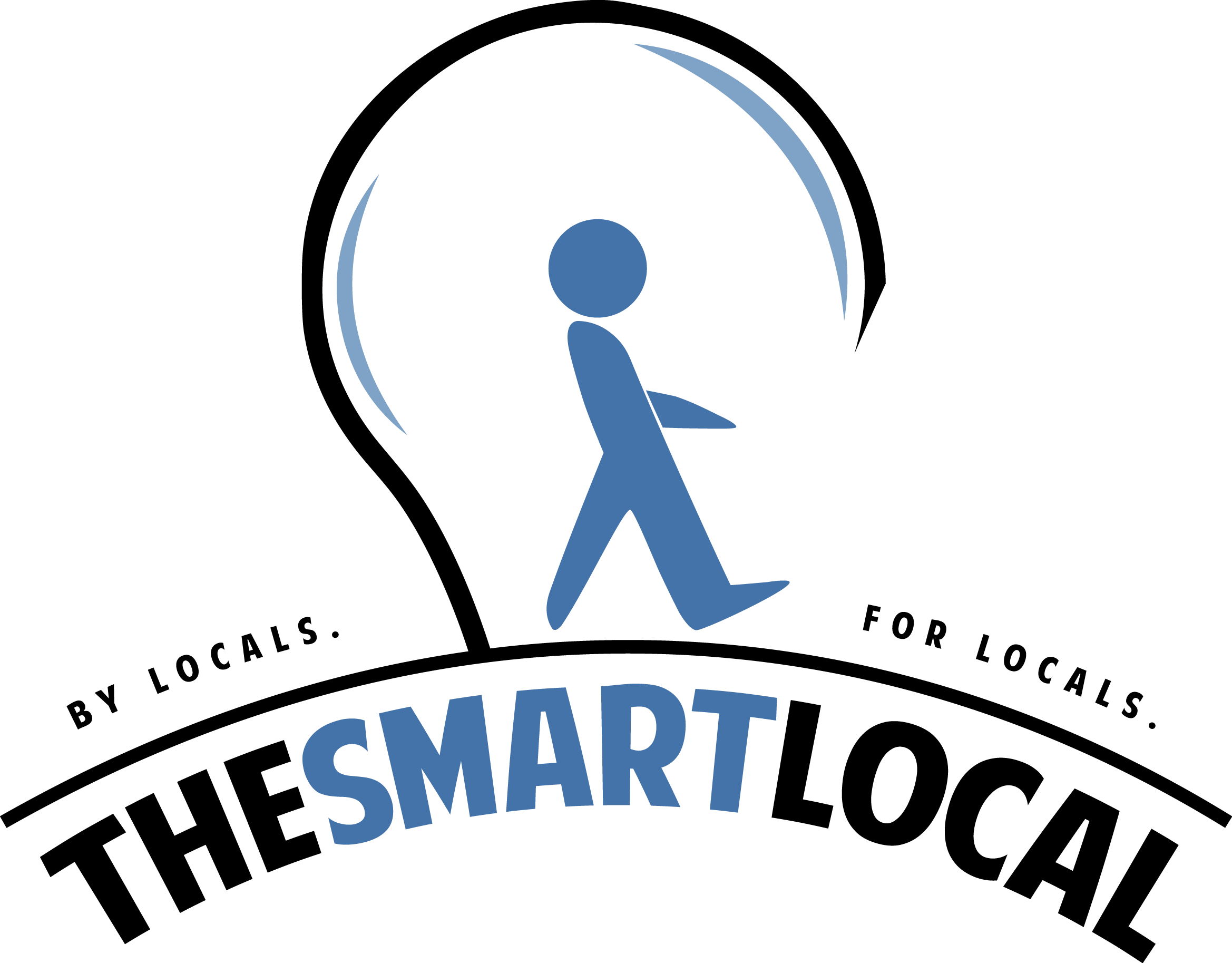 Drop us your email so you won't miss the latest news.