Healthy food delivery
---
There's no doubt that healthy food can be yummy, but the prep work behind it can be extensive. First, you've got to have the right fresh ingredients, then comes the additional work of tracking the nutrition of meals that can have 20 odd ingredients. 
The good news is that there's a shortcut! Whether you're aiming for maximum nutrition or just keeping the Circuit Breaker weight off, healthy food delivery services mean you spend less time preparing and more time enjoying good meals. Here are eight delivery services that will cater to your diet and help you easily track your nutrition intake:
Check out other health articles here:
---
1. Nutrition Kitchen – Tailored meal plans
---
Image credit: Nutrition Kitchen
Miso soy sous-vide salmon; poached eggs with sliced beef tenderloin; and yoghurt and tahini chicken salad. These dishes look like they belong on a fancy restaurant menu – but they're actually items on Nutrition Kitchen's daily meal plans.  
Like its name suggests, their dishes focus on nutrition. You can get different meal plans with unique nutrition profiles to fit your dieting goals. Whether you want to lose weight or build muscle, they do the math and send you three tailor-made meals everyday. 
Their website also lists the calorie, protein, carb and fat count so you know exactly what you're getting. The 19-day package is the most worth it, costing $13.50 per meal, but you can always start off with the 4-day package first to test it out. 
Price range: $13.50-$15 per meal
Delivery fee: Included in the package
---
2. Ketomei – 21-day keto plan
---
Image credit: @keto.mei
Sticking to a ketogenic diet means keeping to 75% fat, 20% protein and 5% carbs. Seems pretty straightforward, but calculating the numbers for every single meal can be pretty tedious. Well, you can kick back and relax with Ketomei's 21-Days Keto Plan. 
The keto plan comprises lunch and dinner from Monday to Saturday every week for 21 days. This means you'll get 36 yummy keto-friendly meals prepared by chefs and delivered to your doorstep twice a week. 
Price range:From $12.30 per meal
Delivery fee: Included in the package
---
3. Fit Three – Vegetarian options
---
Image credit: Fit Three
Not many delivery services have as robust a vegetarian section as Fit Three. With dishes like Mexican Beef Chili, Chicken Tikka Masala Curry, Thai Lamb Stew available, you can subscribe to their meal plan for two meals a day and still get different dishes throughout the week.
How that's possible is thanks to their lineup of chefs who come up with new items regularly. That said, the plans are really flexible and you can even do a la carte orders at no extra charge. Choose from low-carb, omnitarian or vegetarian menus depending on your preference. 
For meat-lovers, they also use organic red meat and antibiotic-free chicken meat.
Image credit: Fit Three
All the nutritional profiles are listed on the online menu so you can track your nutritional intake easily. You can also rest assured that they make the food with fresh, non-GMO and additive-free ingredients – with no added chemicals to worry about. 
Price range: From $13.40 per meal
Delivery fee: $3.50
---
4. Lean Bento – Affordable healthy meals
---
Image credit: @hanistar_solomon
Rice bowls have taken over the health food world by storm, and Lean Bento is right up there with tasty and nutritious bowls. More than offering rice bowls, they also do noodles and protein bowls for variety. 
Not only are the bowls filled to the brim with healthy ingredients, but you can also view detailed nutritional profiles of every bento item on the menu. Choose from a wide array of low-carb, low-calorie or gluten-free options to suit your diet. 
You can also get some creative spins on regular dishes, like Low-Carb Chicken Breast Pure Egg Noodle, Low-Carb Sous Vide Salmon Zucchini Udon and High-Protein Roast Chicken Sweet Potato – all at affordable prices from $12.90. They're all halal-certified, so look out for the Ramadan bundles for bentos that come with a drink and muffin for only $16.90.
Price range: $9.90-$16.90 per meal. Minimum order $20.
Delivery fee: $10
---
5. Seriously Keto – Guilt-free sweet treats
---

Healthy food delivery includes both sweet and savoury items
Image credit: Seriously Keto
When you've got a sweet tooth that needs satisfying, you can either bake something or order in. But unless you're a seasoned Circuit Baker, chances are you'll end up ordering in a gazillion calories worth of confectioneries.
Well, here's a third option – Seriously Keto combines the convenience of ordering in, with an indulgence your waistline can afford to have. If you haven't already heard, this bakery offers low-carb, gluten-free and zero-sugar alternatives to your favourite sweet treats. 
A Seriously Keto red velvet cupcake, for instance, has only 160 calories and 3g of carbs – a far cry from the usual 290 calories and 37.9g of carbs of an average cupcake! With options like (keto)cakes, bread and desserts, their menu has healthier alternatives to things you never thought could be healthy. 
Price range: $5.90-$50 per item. Minimum order $5.
Delivery fee: $7.50
---
6. Eat Fit Meal Prep – Microwavable meal prep
---
Image credit: Eat Fit Meal Prep
Getting meal prep right combines the best of both nutrition and convenience. It's a surefire way to save time on cooking while eating healthy. 
Eat Fit Meal Prep takes it up a notch by providing meal prep kits for you – so you do zero prep work. Pick six – 15 meals every week and they'll deliver it all to you at one go. Chuck them in the fridge and when it's time to eat, reheat it in the microwave.

This healthy food delivery service takes it to your doorstep once a week
Image credit: Eat Fit Meal Prep
The best part is that all nutritional information is readily available on the website, so you know exactly what you're consuming. Want less calories? Choose low-calorie dishes like the Black Pepper New Zealand Ribeye (212 calories). Less fat? Go for a low-fat dish such as the Teriyaki Chicken Spaghetti (2.76g). There's also an abundance of chicken, fish, beef and prawn dishes to choose from, so you'll have variety. 
Price range: From $10.90 per meal
Delivery fee: $7.90
---
7. AMGD – get more meals for cheaper
---
Image credit: @amgd.sg
One common gripe people have with eating healthy is that the price tends to be on the higher side. One way to save and still eat healthy is by getting an AMGD Gold Pass that allows you to get fresh meals delivered for only $12 a meal (U.P. $17). 
It's not a plain $12 salad, either. In fact, you'll get to choose items like Char Siu Chicken Noodles, Maki Rolls, Beef Patties and Egg Muffins. The calorie counts are available on the website, so while it may not taste like typical diet food, you'll know it is. 
With the Gold Pass, you'll get 101 healthy meals to order within nine months. Of course, if you can't commit, there are options like the Happy Pass (50 meals), Blissful Pass (20 meals) and the Overjoyed Pass (5 meals). Note that the less meals your pass comes with, the more expensive each meal is. 
Price range: $12-$17 per meal
Delivery fee: $2.50. Free for two or more meals.
---
8. YOLO food – Make your own meals
---

Getting ingredients only is a great option for large families who might need to spend more on healthy food delivery
Image credit: @yolofoodsg
YOLO Food is known for their meal plans which are tailor-made to both men and women who are looking to meet weight loss or nutrition goals. Through YOLO Mart – their online grocery store – you can get sauces, meat and toppings to easily whip up dishes like Beef Bolognese Pasta, Herb Chicken Rice and Kung Pao Chicken at home. 
Best part is, these don't skimp on taste but are lower in calories and have better nutritional profiles for those who're concerned with eating healthy.
Price range: $3.50-$15.90 per item. Minimum order $40.
Delivery fee: $6
---
Healthy meals Singapore
---
Healthy meals can easily be an everyday thing with these delivery services. From diet-friendly desserts to meal plans, you'll be satisfied with the array of options available to you. 
But more than just weight-watching, it's becoming even more apparent in this Covid-19 season that health is wealth. Eat right and stay healthy, and let these delivery services help you out.
Check out more delivery articles:
---
Cover image adapted from: (Clockwise) Seriously Keto, Fit Three, @yolofoodsg, Nutrition Kitchen

Originally published on 22nd May 2020. Last updated by Kimberly Wong on 10th June 2021.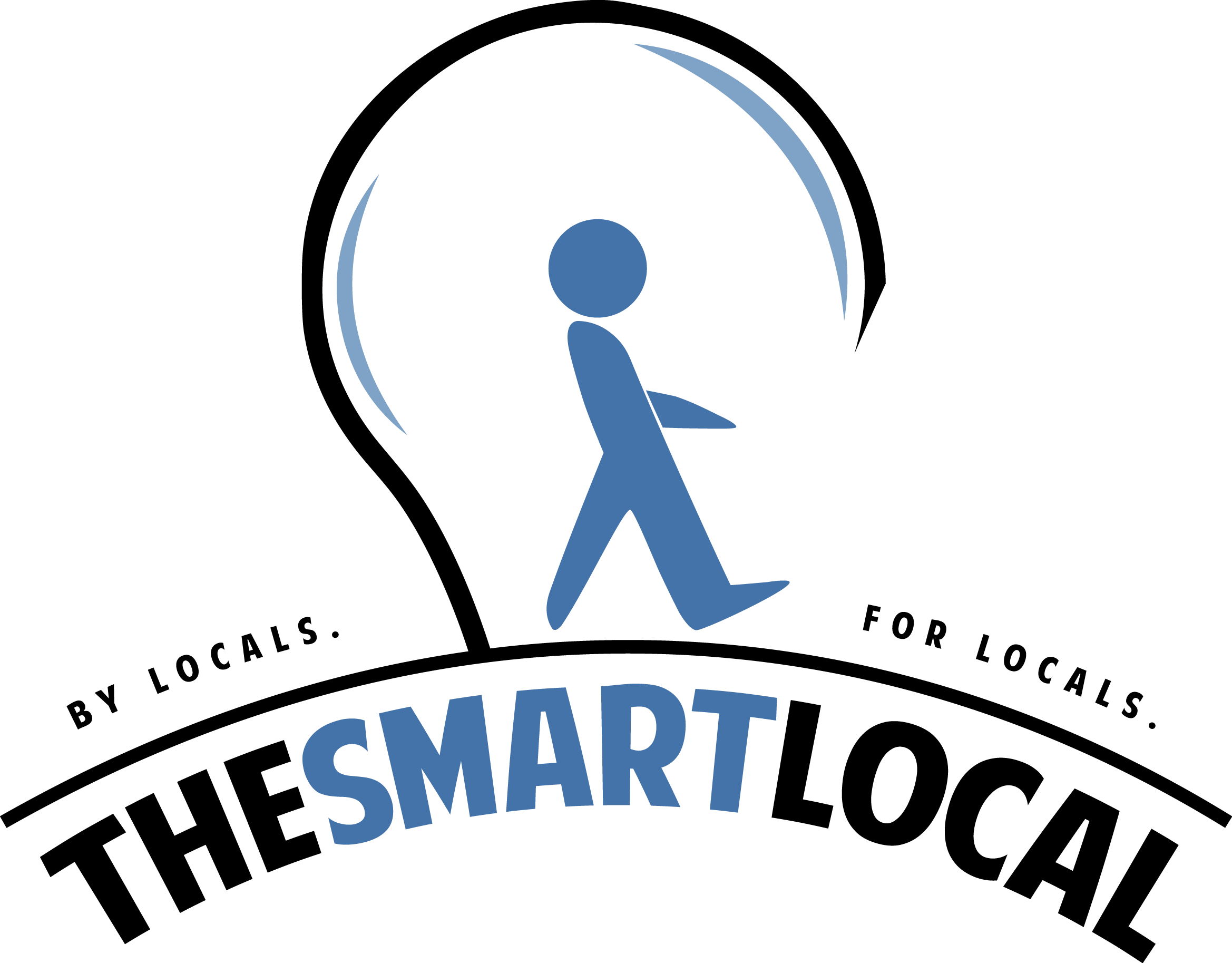 Drop us your email so you won't miss the latest news.