Cheap hostels in Singapore
---
We all have friends who swear by the hostel life – be it for the chance to meet new people or save a buck or two.
With travel restrictions slowly letting up, it's time to invite them back for a pocket-friendly getaway on our little island. Here are 9 aesthetically-pleasing hostels in Singapore that prove you can sleep just as comfortably without breaking the bank.
Check out other hostel and hotel guides:
---
1. Dream Lodge – Free breakfast from $60/night
---

Image credits: Dream Lodge
The Dream Lodge is, as their name would suggest, a backpacker's dream come true. With hotel grade linens, orthopaedic mattresses, personal night lights, couple pods, and more, it's no wonder that various travellers have left glimmering reviews about this hostel.
Seasoned backpackers would also know that having one pillow to themselves is already a blessing. But at Dream Lodge, everyone gets 2 fluffy pillows and free daily breakfasts.

Image credits: Dream Lodge
Complimentary toiletries, hair dryers, and Wi-Fi are also thoughtfully included for your use. There are even personal lockers underneath the pod that allow quick access to your belongings, and a wrist-band access security system, so you can sleep in peace. 
A single pod in their mixed dorm goes for S$60/night, but they also couple pods (S$115/night) for those travelling with bae. The hostel is also close to 3 MRTs, namely Bendemeer, Lavender, and Boon Keng, and tons of good local food.
Closest F&B Options:
Book a stay at Dream Lodge.
Address: 172 Tyrwhitt Road, Singapore 207574
Contact: 6816 1036 | Dream Lodge website
---
2. Wink Capsule Hostel @ Chinatown – Bar & private power outlets from $34/night
---

Image credit: Wink Capsule Hostel 
Located in the heart of Chinatown, the Wink Capsule Hostel is perfect for travellers who want to stay at the epicentre of local culture and art. Inside, it boasts a stylish and modern interior with an in-house bar and cafe. 

Image credit: Wink Capsule Hostel 
There's also a 7-11 store on the ground floor, which is always a godsend for convenience. The hostel is also recommended for any tech-savvy backpacker who lugs around a laptop and camera, as they have power outlets and generous locker spaces prepared for each guest.
While solo travellers may opt for single pods that go as low as S$34/night on their website, a group of 4 friends can comfortably fit in one of their private rooms with 2 queen beds for S$158/night.
Closest F&B Options:
Song Fa Bak Kut Teh

– Traditional Chinese pork soup dish

Tom, Dick & Hillary's – Cosy bar with finger food

Chinatown Complex – Foodcourt with local favourites
Book a stay at  Wink Capsule Hostel.
Address: 8A Mosque Street, Singapore 059488
Contact: 9835 6850 | Wink Capsule Hostel website
---
3. Met A Space Pod – Lockable sci-fi pods from $88/night
---

Image credit: Met A Space Pod
If you've ever wondered what it would be like to sleep in a cryogenic space pod, like the one from Passengers, look no further than Met A Space Pod. Each pod is also lockable, and comes fully equipped with a TV, LED mirror, air-conditioning, and charging ports, so you can languish in your own private sci-fi fantasy.

Image credit: Met A Space Pod
The futuristic hostel also offers high speed wifi and free breakfast to all its cadets, plus free walking tours around Arab Street. There are also tons of great local eats around here, and a buzzy nightlife scene at Marina Bay Sands.
Closest F&B Options:
%Arabica – Coffee house

OverrunSG

– Ice cream house

The Singapura Club Haji Lane – Local bar and restaurant
Book a stay at Met A Space Pod.
Address:  56 Arab Street, Singapore 199753
Contact: 6909 7547 | Met A Space Pod website
---
4. Circular House – Colourful dorms from $55/night
---

Image credit: Circular House
Located at Boat Quay, Circular House is a convenient option that's surrounded by eateries. The black and white building stands out from its surroundings but wait till you see its contrasting and vibrant interior.

Image credit: Circular House 
Head into the dorms and you'll find that everyone has their own monochromatic theme of yellow, pink, green and blue. The capsules have their own doors so you won't be disturbed by the noise and lights from your neighbours.

Image credit: Circular House
Soundproof doors ensure you have a good night's sleep while small storage spaces are built into each bunk to put your phone and valuables right next to you. If work crops up in the middle of your short getaway, there is a foldable table that can prevent you from slouching over your iPad or laptop.
From S$55/night, Circular House provides you an option to sleep in single bunks in a mixed dorm or private rooms if you prefer total privacy. 

Shared bathrooms are colour-coded to the respective dorm themes indicating a bathroom for each dorm
Image credit: Circular House
Even though the toilets are shared, you can have a shower, toilet and sink to yourself at a time.
Closest F&B Options:
24-hour

BK Eating House

– Cheap kopitiam food

Legendary Bak Kut Teh – Hearty and wholesome soup
Address: 5 Circular Road, Singapore 049362
Contact: 6805 8984 | Circular House website
---
5. Hipstercity – 8 min walk from Zouk from $63/night
---

Image credit: Hipstercity
Hipstercity is the hostel for individuals who love to be around all the action. Its location near hotspots like Zouk, National Gallery, and Chinatown Heritage Centre will keep your itinerary jam-packed with activities throughout the entire length of your stay.
Starting from S$63/night, the hostel offers single, double, or loft beds in a shared dorm. 

Hipstercity's small double bed in dorm with shared bath
Image credit: Hipstercity
Step into the hostel's aesthetically-pleasing dorms with 8 beds that have splashes of yellow on its walls, beds, and even mirrors. The double bed options are all stow-away beds that you can conveniently flip out of the way when you need more floor space to unpack your luggage. Each sleeping space also includes a full-length wardrobe and mirror – a rarity for hostels. 

Hipstercity's Double Loft Bed in Dorm with Shared Bath
Image credit: Hipstercity
Pick one of their loft beds and you'll be treated to your own private nook complete with a wardrobe, desk, and a beanbag to laze on. The beds also sport queen size mattresses for ultimate comfort. 

Spacious shared bathroom with green decals to give you nature vibes
Image credit: Hipstercity
The shared bathroom has two shower rooms and a shared sink. There are also two toilet cubicles nearby, allowing everyone to use the toilet efficiently.

Image credit: Hipstercity
During the day, the common area turns into a cosy, homestyle cafe for breakfast and quick snacks where you can recharge for the day. It then transforms into a movie lounge later in the night, complete with free blockbuster films that are screened daily on the hostel's projector. 
Closest F&B Options:
Yan Kee Noodle House – Famous bak chor mee sua

The Mask Restaurant & Bar – Western casual dining

King Kebabs – North Indian cuisine
Book a room at Hipstercity.
Address: 9 Circular Road, Singapore 049365
Contact: 6816 6200 | Hipstercity website
---
6. BEAT. Sports Hostel At Little India – Ping pong & arcade basketball from $20/night
---

Image credit: BEAT. Sports Hostel
BEAT. Sports Hostel is a sports-themed hostel for individuals who love to keep fit. Conveniently located in Little India, City Square Mall is a 5-minute walk away if shopping is part of your daily cardio.

Image credit: BEAT. Sports Hostel
Accommodation wise, the rooms ooze Muji-esque vibes with its light wooden interior. Rooms range from a Bunk in a 6-Bed Mixed Dormitory (S$20/night) to a Capsule Family Room With A Shared Bathroom that can house up to 8 people (S$180/night).

Image credit: BEAT. Sports Hostel
The hostel has a street basketball arcade machine and a table tennis table in the family room. There are also board games and consoles available for you to have a virtual showdown with your friends and family. 

The humble fitness centre houses a treadmill and a bench with weights so you don't miss out on your daily workout
Image credit: BEAT. Sports Hostel
Closest F&B Options:
Earnest Restaurant – Local coffee shop

Druggists

– Western happy hour food

China Tastes – Cheap oysters and Chinese skewers 
Book a room at  Beat Sports Hostel.
Address: 290A Jalan Besar Road, Singapore 208953
Telephone: 6291 5238 | BEAT Sports Hostel at Little India website
---
7. Beary Best! Kampong Glam – free walking tours from 36/night
---

Image adapted from: Beary Best! Kampong Glam
Beary Best! Hostel Kampong Glam offers modest interiors at affordable prices along Arab Street, the hotspot in Bugis among millennials. From S$36/night, the hostel provides you with amenities like hairdryers and towels during your stay in a mixed dorm of 18 bunks. 

Image credit: Beary Best! Kampong Glam
The highlight of this hostel is its rooftop terrace. Grass mats are laid out with white cube seats for you to chill out with some snacks and take in the amazing view of Masjid Sultan and the many shophouses of Kampong Glam. 
You can also sign up for free walking tours along Kampong Glam, Chinatown, and Little India with the hostel to have some cultural immersion. 
Closest F&B Options:
Arabica Coffee – Famous cafe chain from Kyoto

I Am… Cafe – Halal Western cuisine

Fika Swedish Bistro

– Quaint Halal Swedish fare
Address: 64 Arab Street, Singapore 199761
Telephone: 8814 8509 | Beary Best! Kampong Glam website
---
8. Wanderloft Capsule Hostel – Hidden hostel in Chinatown from $57/night
---

Image credit: Wanderloft Capsule Hostel
Nestled among the Chinatown shophouses of South Bridge Road, Wanderloft Capsule Hostel is practically unnoticeable. Walk through the shophouse Leong Sen & Co.'s corridor to find a sign that welcomes you to the 2nd floor and leads to the hostel.

Image credit: Wanderloft Capsule Hostel
In the dorms, you will find clean capsules with towels neatly presented and blue satin blinds drawn to the side. From S$57/night, your bunk also includes a personal foldable table and a personal locker for you to use during your stay.

Image credit: Wanderloft Capsule Hostel
With so many attractions around Chinatown such as Lau Pa Sat and the Asian Civilisations Museum being a 10-minute walk away, there will be tons of attractions for you to check off your Singapore bucket list.
Closest F&B Options:
Un Yang Kor Dai – Thai cooking

Braci – Michelin-star Italian cookery

Southbridge – Oyster rooftop bar
Address: 49A South Bridge Road, Singapore 058681
Contact: 6816 0881 | Wanderloft website
---
New hostels in Singapore
---
Staying in a hostel might have been reserved for true hippies or those on extremely tight budgets a decade back, but with so many aesthetic hostels popping up in Singapore, it's hard to justify paying 4-5 times more for a private room and en-suite.
Check out our other similar articles below:
---
Cover image adapted from Dream Lodge, Met A Space Pod, Hipstercity.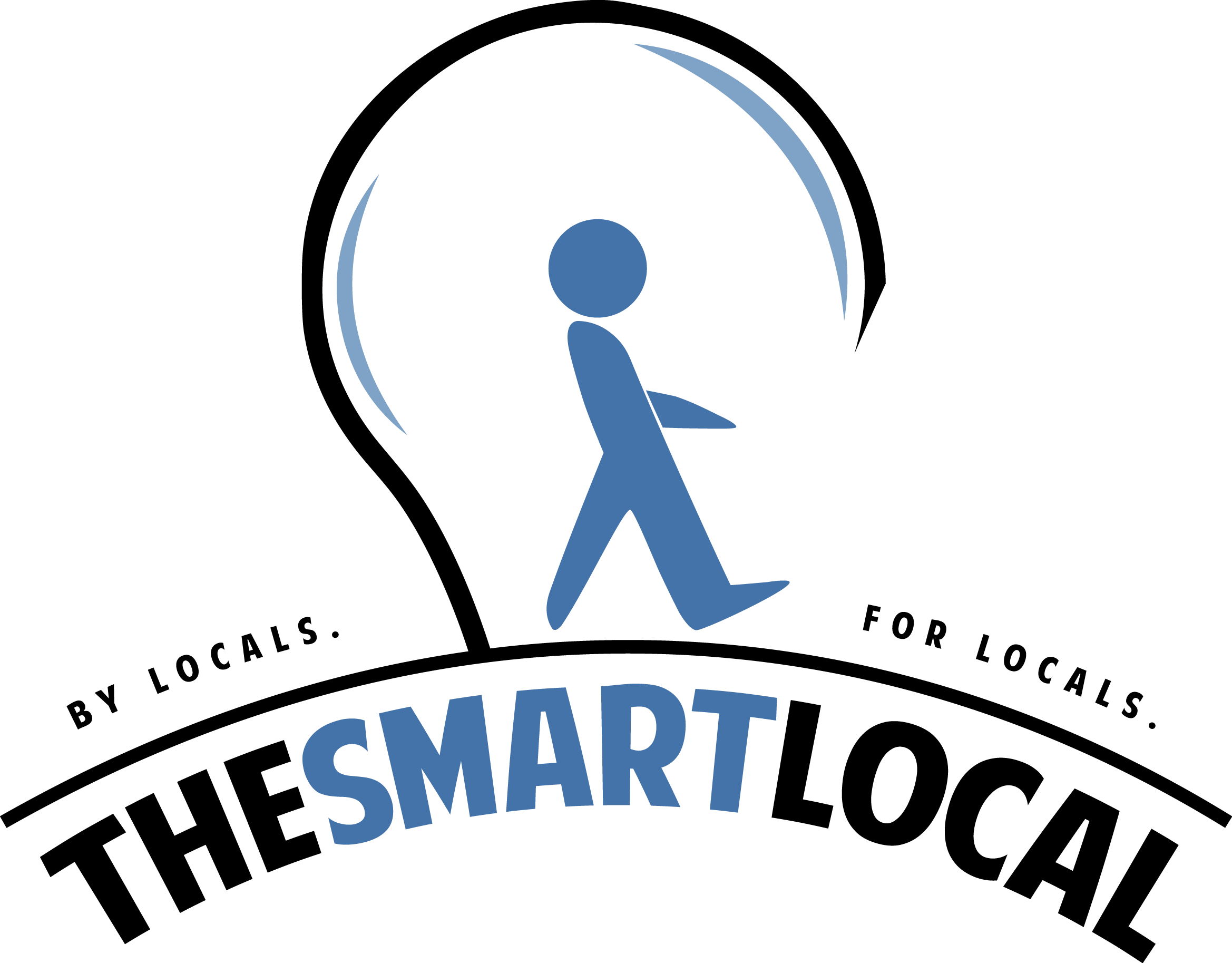 Drop us your email so you won't miss the latest news.