Cheap hostels in Singapore
Staycations are a good alternative for a sleepover with friends, but you don't have to spend excessively on a hotel just to tick comfort off your accommodation criteria. This can also be fulfilled at affordable hostels, which contrary to popular belief, don't have to be dodgy or dirty. In fact, we've got many that are super aesthetically pleasing.
Most of them are also located in or near town, letting you explore the best of Singapore without having to travel far. They're typically booked by solo travellers and small groups of tourists, so you might also be able to make friends from other countries during your stay.
Read our other hostel guides here:
1. Wink Capsule Hostel – chic and cosy interior design (from $46/night)
Wink Capsule Hotel boasts lush green walls and dark furniture in its lobby and dining room, creating a cosy yet chic atmosphere. The muted tones are relaxing on the eyes, with the only decorations being a couple of potted plants.
Communal bathrooms won't be something you're worried about when they look this clean and classy
Image credit: Expedia
Book a stay at Wink Capsule Hotel.
Address: 8A Mosque Street, Singapore 059488
Telephone: 6222 2940
Website
2. Adler Hostel – tropical vibes (from $61/night)
The exterior of Adler Hostel might look like that of any other shophouse in Chinatown but the inside is what steals the show. Once you step in, you'll be greeted with tropical decor resembling villas in Bali – with colourful cushioned couches, boho carpets and big leafy plants.
The dorm rooms are just as pleasing to the eye. Take your pick between female specific, double bed or single bed dorms as well as those with balconies that offer a view of bustling Chinatown. Beds are clean and spacious and fitted with bright lights that make watching movies, reading or doing work on your bed easy on the eyes.
Pop by the on-site Adler Coffee Bar for a cuppa joe and pastries like Chocolate Croissants ($3.60) and a Peach Danish ($4). For full meals, you can take a one minute walk to Maxwell Food Centrefor your fix of hawker food. A popular stall there is Zhen Zhen Porridge for their thick and flavourful Cantonese-style porridge.
Address: 259 South Bridge Road, Singapore 058808
Telephone: 6226 0173
Website
3. MET A Space Pod – futuristic space-themed capsules (from $52.50/night)
We're all familiar with the capsule hotels in Japan, providing affordable stays in little pod-like bunks. Singapore, too, has such capsule pods, and MET A Space Pod has special space-themed ones. Each pod is complete with a bed, television with pre-loaded shows, and a vanity mirror. You can also toggle with your pod's light controls to get white light for reading, or mellow blue for getting into the mood for sleep.
Choose between Single (from $52.50) or Double Space Pods (from $119). For some change in environment, drop by the lounge area on the second floor for a movie screening, cosy up on a padded chair with the books available, or make new friends with the help of their stash of board games.
They have two branches – Boat Quay's will give you the view of the Singapore River and allow you to be closer to nightlife, while the other is located in Chinatown.
Read our full review on MET A Space Pod here.
Boat Quay outlet
Address: 51 Boat Quay, Singapore 049840
Telephone: 6635 2694
Website
Chinatown outlet
Address: 46B Smith Street, Singapore 058956
Telephone: 6909 0172
Website
4. 5footway.inn Project Boat Quay – sleek monochromes (from $36.90/night)
5footway.inn is decked out in a black and white colour scheme which makes it simple yet classy. When you set foot into the hostel, simply use the hassle-free self check-in kiosk before heading to your room.
Choose between loft rooms or sharing dorms depending on how many people you're with. Rooms include the 6 Bed Female Dorm ($33) and Standard Twin Room ($104).
If you're not catching up on some sleep, enjoy the view from the open rooftop area while getting some Vitamin D. And if the sun is blazing, there are indoor common areas with TV sets and Mac computers for your daily dose of Youtube or Netflix
Address: 76 Boat Quay, Singapore 049864
Telephone: 6557 2769
Website
5. Coziee Lodge – nautical and jail-themed rooms (from $20/night)
It isn't every day that you get to sleep in a nautical-themed room or one that reminds you of a jail cell. At Coziee Lodge, you get to pick from 4 quirky themes, namely: Nautical, Jailbreak, Victorian and Old Nanyang. Prices of begin from $20.
Like with most hostels, this one has couches in the lounge area as well as desktop computers.
Address: 77A & 79A Geylang Road, Singapore 389197
Telephone: 6846 4358
Website
6. Bunc Hostel – with foosball table, Xbox, and piano (from $24.30/night)
Bunc Hostel is a spacious compound which has an industrial look, brought out by their modern furnishing. Besides their reception area which merges into a sizeable dining area, this hostel also has activity rooms with comfy beanbags, a foosball table and piano.
There's also an iMac station and a Fun Room which has a flat screen TV for movies and an Xbox.
The dorms take on a sleek monochrome tone. You'll find 6-bed ($30.60) to 16-bed ($24.30) dormitories as well as a Deluxe Double Room ( $128.70) if you want to room with your beau. Although there aren't any curtains that you can draw for privacy in the dorms, the pathway in between opposite rows of beds is wide and provides good buffer space.
Address: 15 Upper Weld Road, Singapore 207372
Telephone: 6262 2862
Website
7. Five Stones Hostel – colour coded rooms (from $30/night)
Vibrantly coloured interiors are the running theme at Five Stones Hostel, where rooms are painted in striking colours of green, pink and blue with prices beginning from $30 for a night in a 10-person dorm.
There's also the option of having a Private Double Room all to yourself and your partner.
Five Stones Hostel's location is near Arab Street and Haji Lane, which have cafes, bars and boutique shops for you to explore. But if you prefer staying in, there are also books for you to borrow and a TV at the lounge area. Computer stations are also available as well so you can surf the net with their free wifi as well.
Address: 285 Beach Road, Singapore 199550
Telephone: 6535 5607
Website
8. COO Boutique Hostel – houses a neon-lit bar (from $30.09/night)
Read our article on COO Boutique Hostel here.
Address: 259 Outram Road, Singapore 169056
Telephone: 6221 5060
Website
9. Kampong @ Arab – affordable hostel (from $21/night)
Address: 48 Arab Street, Singapore 199745
Telephone: contact them here or via email
Website
10. Hipstercity – container lofts and garden-themed toilets (from $54.03/night)
Hipstercity has both private rooms and loft rooms, the latter of which start from $77.51. If you prefer more privacy, the single bed (from $54.03) is a good option. Triple bed dorms are also available and especially suitable for couples travelling with a child as it comes with a full sized bed and a twin bed, all housed in closed-off space.
The loft beds resemble cargo containers you see at markets like Artbox. And to amp up the comfort, they've also provided multiple beanbags for you to sink into.
Address: 9 Circular Road, Singapore 049365
Telephone: 6816 6200
Website
11. Century Service World – cheery rooms for cat lovers (from $19.62/night)
Address: 5 Banda Street, Singapore 050005
Telephone: 8331 0005
Website
Cheap hostels in Singapore
It isn't every day that the idea of having a staycation in a hostel will come up among a group of friends. But many of the hostels in Singapore are actually uniquely decorated and are located in the prime location of the city centre. And an additional perk that comes with this is that you get to meet travellers from all over the world because of the more intimate arrangement of the accommodation.
Read our other staycation articles here:
A portion of this content may contain referral links to products. Our opinions remain our own.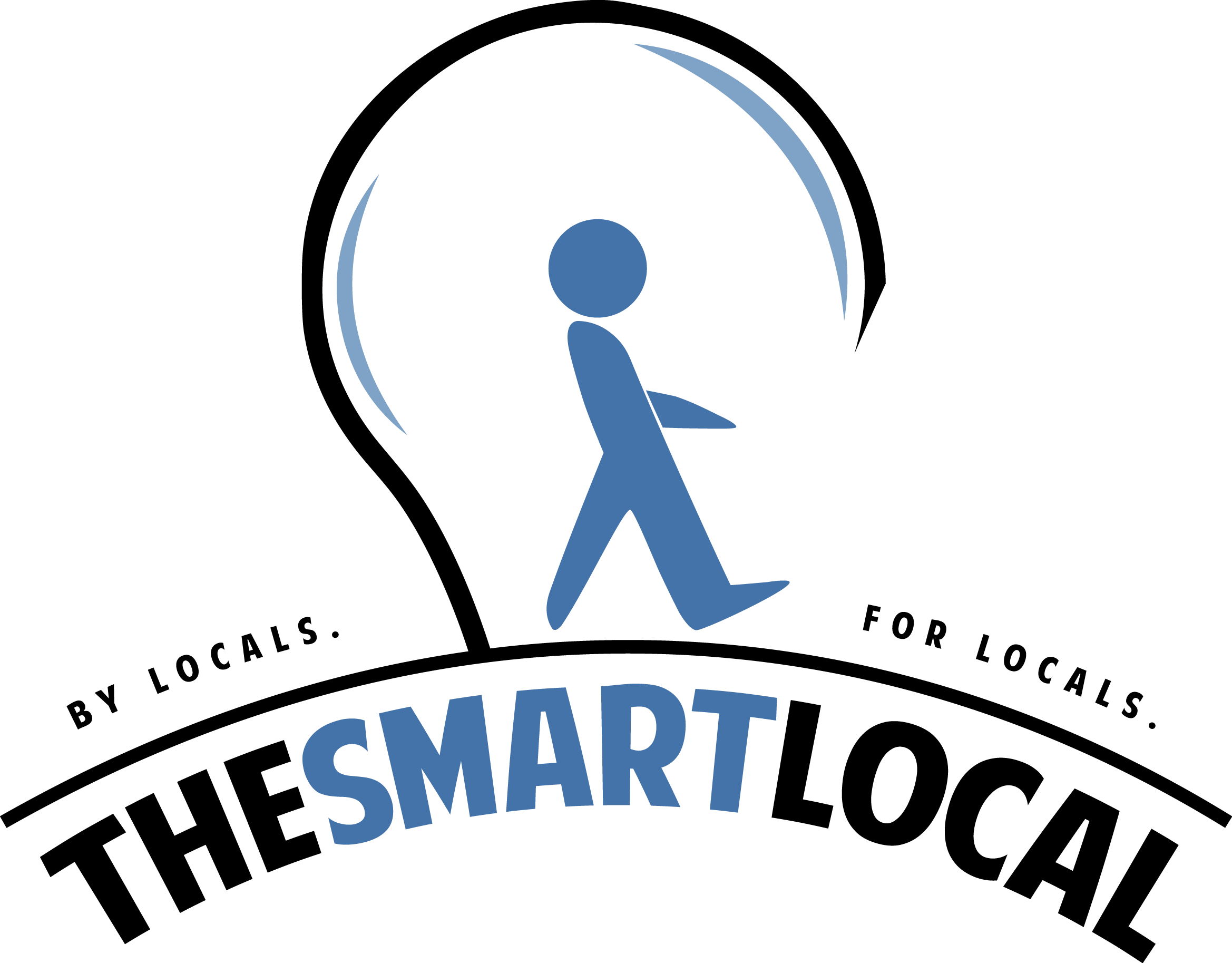 Drop us your email so you won't miss the latest news.