New restaurants to try in November 2019
---

Image adapted from: 19Tea SG
In the blink of an eye, November has arrived. But while the year might be coming to an end, the continual stream of new eateries entering the food scene isn't slowing down one bit. 
Below are the top 20 cafes and restaurants we rounded up that recently opened their doors, including an Indomie cafe, dry mala from Shanghai and a handful of international chains that have finally made their way onto our shores.
---
– Cafes –
---
1. Sweet Cheeks – gelato cafe that opens till 2AM
---

Image credit: @eatuntilpokkai
For a late-night sweet treat to absolve any supper cravings, check out Sweet Cheeks, a new ice cream cafe near Potong Pasir MRT. All their ice cream is handmade, and they open all the way until the wee hours of 2AM, after most stores have closed their shutters.

Image credit: @sweetcheeks.sg
Some of the flavours here include both classics like Dark Chocolate and rarer scoops like Ricotta Cheese and Lemoncurd with Speculoos.
Address: 37 Tai Thong Crescent, Singapore 347862
Opening hours: Mon – Wed 12PM-11PM | Thu – Fri 12PM-1AM | Sat – Sun 12PM-2AM
Website 
Discover more cafes that are open till late here.
---
2. Hot Chick Buns – spicy sambal burgers 
---

Image credit: @hotchickbunssingapore
Burger joints in Singapore are aplenty, but few specialise in local flavours. Halal-certified Hot Chick Buns in Tampines dishes out unique flavours like Sambal-dy to Love ($8.95), a flame-grilled chicken burger topped with housemade dried sambal chilli.

Image credit: @hotchickbunssingapore
Spice lovers can also take a shot at their Hot Ass-am ($9.45), a fried chicken burger drenched in assam pedas (spicy and sour) mayonnaise.
Address: 10 Tampines North Drive 4, #01-05, Tampines Food Co, Singapore 528553
Opening hours: Mon – Sat 10.30AM-2PM &  5.30PM-7.30PM | Closed on Sun
Website 
---
3. Pastaholic – Japanese cream soup pasta
---

Image credit: @mutsucoto_singa
Using organic milk and cream sourced from a free-range farm in Hokkaido, Pastaholic specialises in Japanese cream soup pasta – a first in Singapore. While pasta is often served with sauce, this one replaces it with cream soup, which is less jelak than the original.
Despite its prime location in Clarke Quay Central and organic milk as the main ingredient, their Mentai Cream Soup Pasta and Curry Cream Soup Pasta are priced at just $8, making it one of the most budget-friendly dining options in the area.
Address: #B1-31 to 40 6, Clarke Quay Central Eu Tong Sen St, Singapore 059817
Opening hours: Tue – Thu & Sat & Sun 11AM-10.30PM | Mon & Thu 11AM-11PM
Telephone: 6336 7686
Website 
---
4. IndoBowl – SG's first Indomie cafe
---

IndoBowl Mumbo Jumbo ($49) – with grilled chicken and lamb and seafood.
Image credit: @indobowlofficial
Instant noodle lovers are probably familiar with Indomie. Often eaten in the middle of the night, with an egg on top and not a single vegetable in sight, this instant mee goreng has tided our lazy butts over as the go-to slipshod meal.

Image credit: @indobowlofficial
In an upgrade, these noodles are now served in a more atas way at IndoBowl, located at Kampong Glam. Although pricier than its packaged counterpart, the Indomie bowls here are topped with fancier ingredients such as giant prawns, grilled lamb and seafood. Big groups can go for the IndoBowl Mumbo Jumbo, but individual portions are also available, ranging around $10 in price.

Image credit: @indobowlofficial
Address: 39, Sultan Gate, Singapore 198487
Opening hours: 11AM-10PM, Daily
Telephone: 6291 7152
Website 
---
5. ONALU – smoothie bowls and bagels
---

Brightly lit interior dotted with summery decor.
Image credit: @iamongjunhao
Sticking to a healthy diet is no easy feat, so it always helps if there are accessible wholesome food options that are also nummy. Fortunately for SMU students, there's a new smoothie and superfood store, ONALU, newly opened within the school compounds.

Image credit: ONALU
Some of the items you can get here include the Classic "Ah-Cai" Bowl (from $6.90), made with organic acai. Those who need a more filling meal can also check out their Hummus in my Tumnus ($5.90) and Breakfast Bae ($6.90) bagels.

Bagels – choose between onion, sesame and plain
Image credit: @ningthings
Address: #01-11, SMU School of Accountancy, 60 Stamford Road, Singapore 178900
Opening hours: Mon – Fri 10AM-7.30PM | Sat & Sun 11AM-5PM
Telephone: 8268 5900
Website 
---
6. Steak & Bones – $29.90 meat platters for 4 with free-flow fries
---

"Hipster" ambience filled with graffiti, LED signs and fairy lights
Situated in the newly opened industrial-style foodcourt Leisure Food Space, Steak & Bones is where you can find meat platters fit for giants. 
Jio your meat-lover friends to come along as there's a Giant Western Platter ($29.90) that can feed a group of 4, comprising several different types of meat – roasted chicken drumsticks, fried pork cutlet, pork ribs and chicken karaage. 

Image credit: @_v.a.l_.e.n_
There's no such thing as too much potato and thankfully, there are free-flow thick-cut fries available with every meat platter. No ones leaves this place without a bursting belly.
If you're looking for alternative grub in the area, Leisure Food Space is also home to a variety of other stores selling pho, hot dogs, and pizza.
Address: 2 Sims Close, Gemini At Sims, Singapore 387298
Opening hours: 11AM-11PM, Daily
Telephone: 9696 7378
Website 
---
7. Red Lips – famous dry mala from Shanghai 
---
Originating from Shanghai,  Red Lips is a popular Chinese dry mala chain that recently opened its first international store at Jewel Changi. 

Their mala sauce is made from over 20 ingredients
Image credit: @nikkichua
After selecting your ingredients out of a variety of 45 – which includes meat, seafood and vegetables – your food will be cooked in a mala soup base and then drained dry before being topped with a secret-recipe mala sauce.  
While you can't pick your spiciness level here, the sauce isn't too spicy and those who typically eat xiao la (less spicy) should have no problem handling this dish. The prices of each ingredient range form $0.90 – $3 and an average meal here would typically cost less than $10. 
Address: 78 Airport Boulevard, #B2-263, Jewel Changi Airport, Singapore 819666
Opening hours: Sun – Thu 7AM-12AM | Fri – Sat 7AM-1AM
Website 
---
8. Ashes Burnnit – mac & cheese burgers and ice cream croissants
---

Image credit: @izzybakes
Located at Golden Mile Hawker Centre, Ashes Burnnit is a new-generation hawker store serving burgers and croissants.

Best of Both Worlds – served with charcoal buns
Image credit: @ceciliajoven
Go old school and order their Ashes Smash Cheese Burger (from $5.90) or try their Best of Both Worlds Burger, which, instead of your usual slab of cheese, comes with a scoop of mac and cheese and smoked bacon.

Strawberry Froissant
If you've still got space in that tum, get a Froissant ($4) – or croissant stuffed with ice cream – to end the meal. 
Address: 505 Beach Road, #B1-24, Golden Mile Food Centre, Singapore 1999583
Opening hours: Tue – Sun 11.30AM-8.30PM
Website 
Read more about hipster hawker stores here.
---
9. 19Tea – souffle pancakes from $3.90
---

Light pink interior with small seating booths
Image credit: 19Tea SG
Situated in Our Tampines Hub, 19Tea is a pretty pink cafe from Korea serving up affordable jiggly souffle pancakes. Singaporeans are no stranger to the trendy dessert with the likes of Gram Cafe & Pancakes and Fluff Stack, but this one might just take the cake with it's affordable items starting from $3.90.

Matcha Pancake
The pancakes here tend to be sweeter than most, so they're a must-try for sweet-tooths. Dive straight into their cloud-like Original Snow Pancake ($3.90), Matcha Pancake ($4.20) or Tiramisu Pancake ($4.20). 
To wash down the dessert, add a Meringue Milk Tea ($5.90), which has an extra caramelly layer of flavour from it's blow-torched meringue tips.
Address: 1 Tampines Walk, #01-82, Our Tampines Hub, Singapore 528523
Opening hours: 11AM-10PM, Daily
Website 
---
10. Super Sub – hotdog sandwiches loaded with toppings
---

Image credit: @danielleatz
Super Sub is a new player in the bustling food haven of Suntec City. Serving messy gourmet hotdogs with a side of tortilla chips, this is is a great spot for those looking for a casual grab-and-go meal.
Popular favourites among the 9 flavours available include Truffle Egg Mayo ($8.80) and Mushroom Ragout ($7.80), both served with a hefty amount of toppings. To complete the meal, top up $1.50 for a drink – options include iced honey lemonade and tea halia.
Address: 3 Temasek Boulevard, #B1-K8, West Wing, Suntec City, Singapore 038983
Opening hours: Mon – Fri 7:30AM-10PM |  Sat – Sun 9AM-10PM
Website 
---
– Restaurants – 
---
11. VUE – classy rooftop restaurant on the 19th floor 
---

Main dining area
Image credit: @ivantan234234
Taking over the spot of ME, at the penthouse of OUE, VUE is one of the classiest places in town to drink and dine. Featuring floor-to-ceiling glass windows offering panoramic views of Marina Bay, this rooftop bar is one of those spots you'd bring someone special. 

Image credit: @randytan_sg
On top of having a large selection of wine, champagne and cocktails, the bar also offers a menu specialising in binchōtan-grilled, aka white charcoal-grilled, specialities such as Kumamoto A5 Emperor "Kokuou" Grass-fed Wagyu Sirloin ($120/150g). 
For a classic appetiser, check out their juicy fresh Oysters ($48/half dozen), imported from France.

Image credit: @jaycorpyu
Address: Level 19, 50 Collyer Quay, OUE Bayfront, Singapore 049321
Opening hours: Mon – Fri 5.30PM-10.30PM (Dining Room) | Mon – Fri 5.30PM-12.30AM (Bar) | Closed on Weekends
Website
---
12. Gangsta Ramen – private Ichiran-style ramen booths 
---

Spicy Ramen ($12)
Dining is traditionally a social affair, but if you'd like some me-time with good food sans small talk, check out Gangsta Ramen. The restaurant specialising in tonkotsu (pork broth) ramen has a very special feature – 12 private dining booths where you can dine alone without having to face judgmental glances.
Each bowl is priced from $10, and unlike the usual straight tonkotsu ramen served straight noodles, the noodles here are springy and a bit curly, allowing the strands to trap more flavour from the soup.
Address: 1 Tanjong Pagar Plaza, #02-10, Singapore 082001
Opening hours: Mon – Fri 11.30AM-8.30PM | Sat 11.30AM-2.30PM | Closed on Sun
Website 
---
13. Social Place – unique dim sum from HK
---

Image credit: @socialplacesg
Newly arrived in Singapore from Hong Kong is Social Place, which serves traditional Cantonese food with a modern flair.

Charcoal Custard Bun
Among their menu items of seafood, roasted meat and more, there are some head-turning dishes such as their Charcoal Custard Bun ($8.80) which comes with streaks of edible gold and Deep Fried Lobster Glutinous Puff ($7.80), shaped like mangosteens.

Deep Fried Lobster in Glutinous Puff.
Image credit: @whatthefeasts
In true God of Gamblers fashion, the walls here are also lined with actual mahjong tiles. 
Address: 583 Orchard Road, Forum Shopping Mall #01-22, Singapore 238884
Opening hours: 11.30AM-2.30PM & 6PM-10PM, Daily
Telephone: 8870 2288
Website 
---
14. El Teatro Tapas – tapas and paella
---

Image credit: @gerribaey
Camila Cabello might like being called senorita, but if you're a foodie tapas might ring music in your ears instead. Yet another restaurant freshly opened in Capitol Piazza, El Teatro Tapas is a Spanish restaurant dishing out hearty dishes.

Gambas Al Ajillo or garlic prawns ($22)
Image credit: @junelee.ig
Their menu is in Spanish – a sign that it's legit – but there are English translations below each dish to let all of us know what we're in for. 

Seafood Paella
Image credit: @gracefoodfinds
Hot and cold tapas (from $12) is served here, as well as a handful of paella (from $28) . For those looking for a drink to wrap up the night, a variety of Spanish rose, red and white wine is available from an affordable $9 per glass.
There is also a budget-friendly lunch set menu priced from $17 for 2-course weekday lunch meal including an appetiser, main and dessert.
Address: 13 Stamford Road, #01-83 Arcade @ The Capitol Kempinski, Singapore 178905
Opening hours: 11AM-2.30PM & 6PM-10.30PM, Daily
Website 
---
15. Lombardo's –  hailed the best burger joint in Amsterdam
---

Image credit: @lombardos.singapore
Lombardo's was home to Singapore's most expensive burger, a limited-edition $250 wagyu lobster burger covered in gold. It's no longer available, but they still have 13 decadent burgers in the menu. Flavours include Singapore Fling ($35), a Singapore-special that comes with wagyu beef and crab meat, as well as Pork-A-Licious ($29.50), filled with 14-hour beer-braised pulled pork on top of a black Angus beef patty. 

The $250 burger
Image credit: @vanmediagroup
Granted, the price tags are on the higher-end, but if you're looking for a burger that might rank #1 out of all you've tasted? Perhaps it's worth it. After all, they've been hailed the best burger joint in Amsterdam.
Address: 15 Duxton Road, Singapore 089481
Opening hours: Tue – Sun 11:30AM-3PM & 5PM-10PM | Closed on Mon
Telephone: 6970 9470
Website 
---
16. Trattoria Pizzeria Logic – Japanese wood-fired pizza
---

Image credit: @vincentfoodstagram
Pizza originates from Italy but those who've tried Japanese's Italian fare would know that it's equally lip-smacking too. The latter is much like the Italian version, but with a generally creamier taste and lighter use of herbs.

Pizzas are cooked in a wood-fired kiln
Image credit: @vincentfoodstagram
Trattoria Pizzeria LOGIC, a Japanese chain restaurant selling Italian fare expanded into Singapore at Craig Road and they have been well-loved since they opened their doors for their smoky and airy pizza crusts. 
Their menu comprises antipasto, salad, pizza, pasta and desserts but if you can't decide what to order, get your hands on their popular and classic Margherita D.O.C ($26) which comes with cherry tomatoes, buffalo mozzarella cheese and basil.
Address: #01-03, 20 Craig Road, Singapore 089692
Opening hours: Mon – Sat 12PM -3PM & 6PM-11PM | Sun & PH 12PM -3PM & 6PM-10PM
Website
---
17. La Scala Ristorante –  Italian food at Capitol Piazza
---

Image adapted from: @ngkongling
Joining Capitol Milk Bar and Chalerm Thai is the new La Scala Ristorante, an Italian restaurant with its name inspired by La Scala Opera House in Milan.

Image credit: @capitolkempinski
Items available at the restaurant include antipasti, pizza and pasta like their popular Linguine Nero Di Mare ($26), a tomato-based seafood pasta that comes with crayfish. If you've still got stomach space, have a go at their creamy and bitter-sweet Tiramisu ($14) to end the meal on a sweet note.

Image credit: @capitolkempinski
While any time of the day is a good time for some scrumptious Italian fare, the best time to head down to this restaurant is during weekdays at lunchtime where 2-course and 3-course meals priced from $17 and $22 respectively.
Address: 13 Stamford Road, #01-86 Arcade @ The Capitol Kempinski, Singapore 178905
Opening hours: 11.30AM-2.30PM & 6PM-10.30PM, Daily
Website 
---
18. Kai Duck – specialises in Peking duck dishes
---

Image credit: @kaigardensg
Opened by the same people behind Kai Garden at Marina Square, Kai Duck is a new Cantonese restaurant located at Ngee Ann City. Their specialty is Peking Duck ($68), which ticks off the boxes of a) juicy and tender meat with b) a satisfyingly crisp skin.

Image credit: @merryberryland
Don't worry if you don't have enough people at the table to share a whole duck as there are smaller portions available in the form of a Mini Burger with Peking Duck Salad ($4.80/piece) or Peking Duck Salad Handroll ($5.80/roll).

Peking Duck Salad Handroll
Image credit: @ooigomakan
Address: #05-10/11 Ngee Ann City, 391 Orchard Road, Singapore 238873
Opening hours: Mon – Fri 11.30AM-10PM | Sat & Sun 11AM-10PM
Website
---
19. JUN – Nanyang cuisine
---

Image credit: HungryGoWhere
Located in Chinatown, JUN is serves Nanyang cuisine in a modern space. Unlike your everyday Chinese restaurant, the interior is decorated much like a hotel, with classy graphic artwork lining the walls.

Image credit: JUN
Dishes here include Ngoh Hiang Prawn Rolls ($15), Chilli Crab Rillette Kueh Pie Tee ($14/6 pieces) and Salted Egg Chicken. 
Address: 181 South Bridge Road, 02-01 Capri by Fraser, China Square, Singapore 058743
Opening hours: 6.30AM-11PM, Daily
Website 
---
20. Amano – handmade Italian dishes
---
Food evolves, and we have all sorts of fusion Italian food available today. Call me boring but exciting as those may be, the most satisfying way to eat Italian food is still in its original, unadulterated form.

Prosciutto de Parmna ($27) – with parma ham, grama padano cheese and arugula leaves
Image credit: @spoonerie
Amano, meaning "by hand" in Italian, is a cosy space in Bukit Timah promising a true Italian experience. There's nothing super fancy about this spot except for their food that might just take your taste buds to Italy and back.

Ribeye Steak
Image credit: @xxjamboreexx
True to its name, everything from pizza to pasta is handmade here. Their dishes such as the Ribeye Steak and Prosciutto de Parmna ($27), are made to share in larger portions, so bring some friends along or make sure to come on an empty stomach.
Address: 76 Namly Place, Singapore 267226
Opening hours: Tue – Sun 12PM-10PM | Closed on Mon
Telephone: 6762 1587
Website 
---
New restaurants in Singapore
---
Japanese, Italian, Spanish, Cantonese – with such a huge variety of new options to choose from, it's gonna be an exciting month for our little taste buds. If you live to eat, it's time to start chowing your way through these new cafes and restaurants.
While in between meals, there are lots to do this month too, and you can check out our roundup of new happenings here. If you find yourself burning a hole through your wallet, we've also got you covered with these November lobangs.
Read our past monthly food articles here: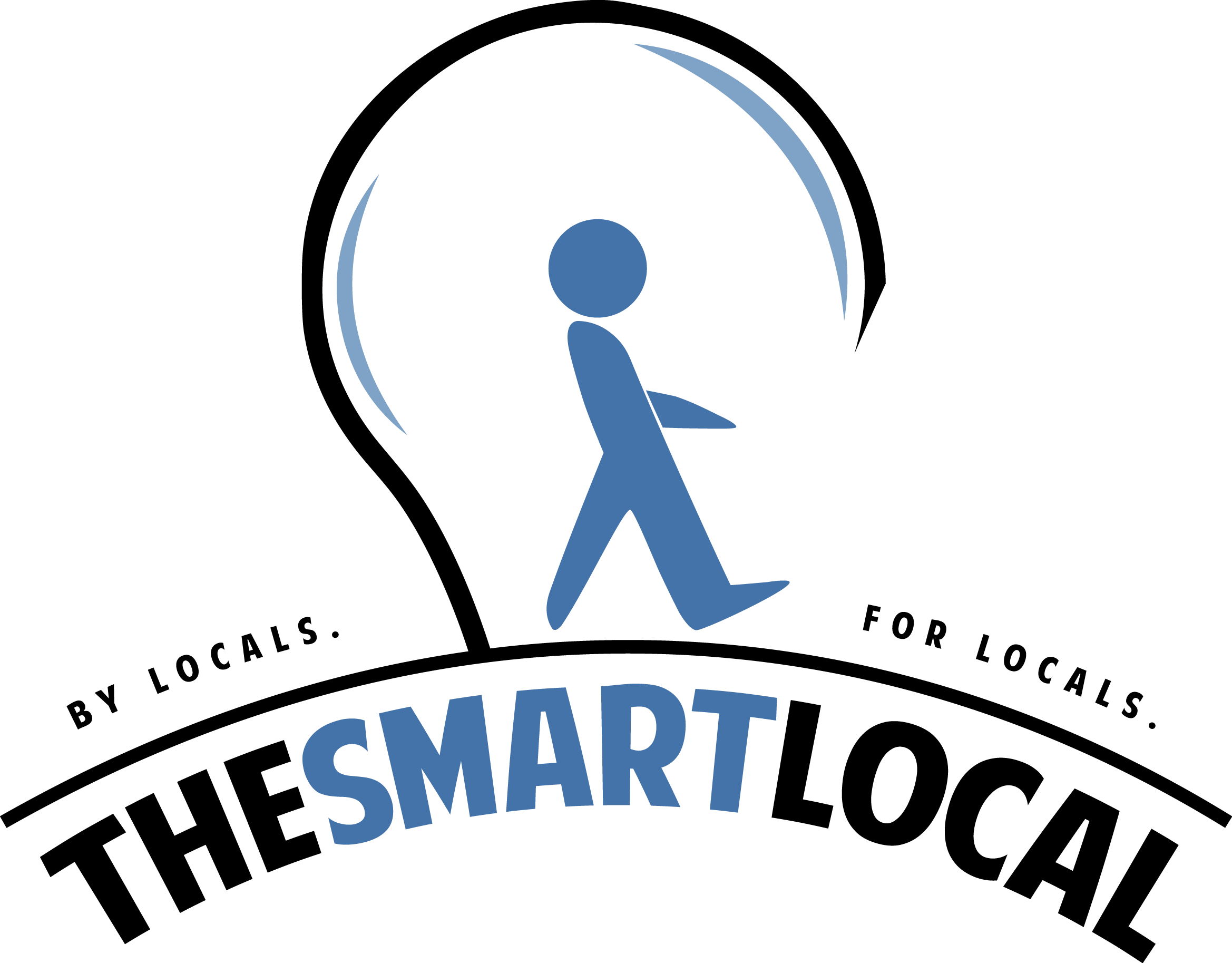 Drop us your email so you won't miss the latest news.